Saucy Peanut Chicken Quesadillas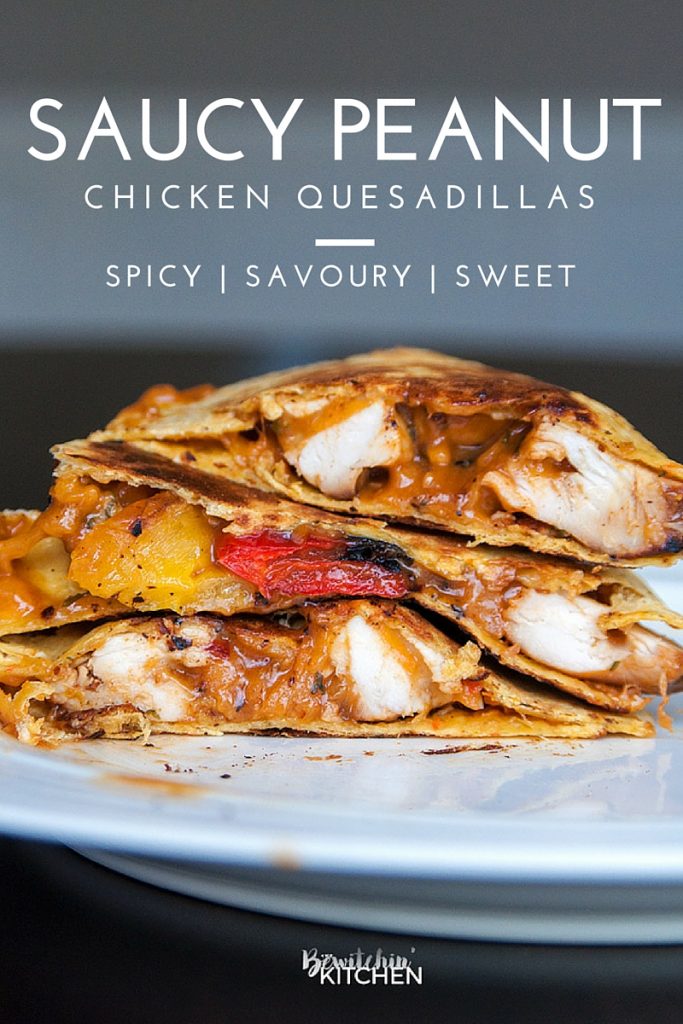 Last month I made up a spicy chicken kebab recipe that was paired with a spicy peanut sauce. I was left with leftovers and decided to mix it all together and came up with these Saucy Peanut Chicken Quesadillas.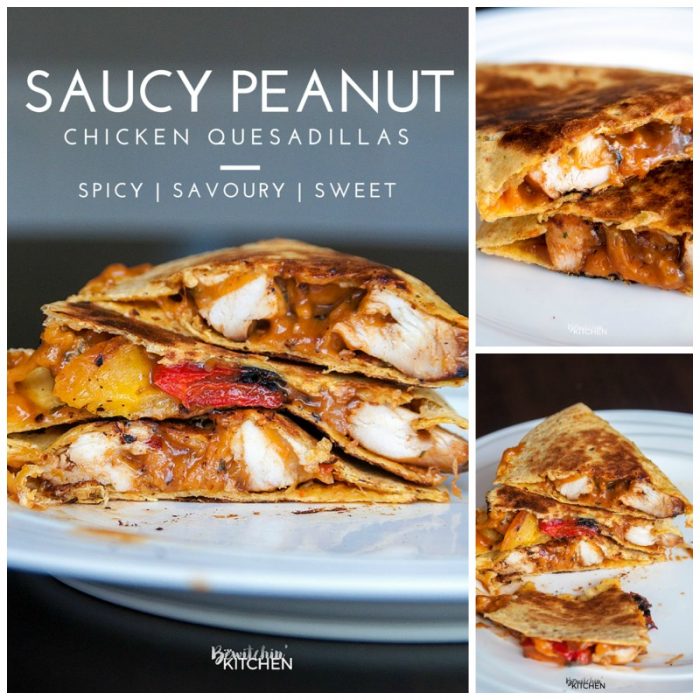 There is nothing better than an expandable recipe! I love it when I can cook up something one night, and create something totally different with the leftovers the next. It makes my weekdays so much easier when it happens. It's easy to do, but it does take some imagination.
For serious here, if I told you I was making you a chicken quesadilla with peanut butter would you eat it?
Probably not. It's okay, I get it. BUT if I told you I was making a chicken quesadilla with a spicy peanut sauce, totally right?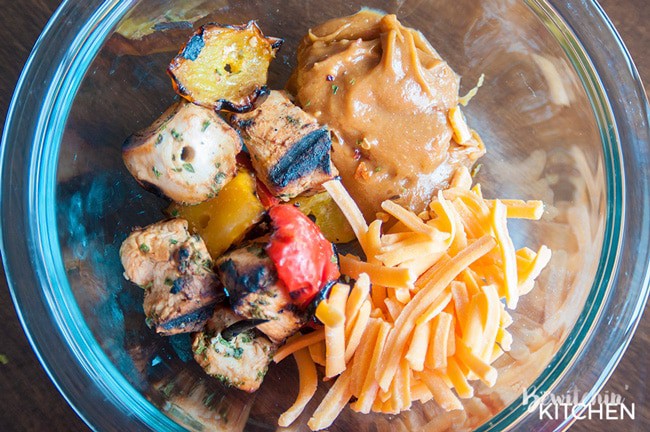 So first things first! Dismantle the chicken kebab (or you can make them from scratch and have them ready for the quesadillas, but leftovers are so much easier) and toss it in a bowl with a few tablespoons of the spicy peanut sauce and cheese. Stir it together and lay it on a large tortilla. Grill and you're done.
It's that easy!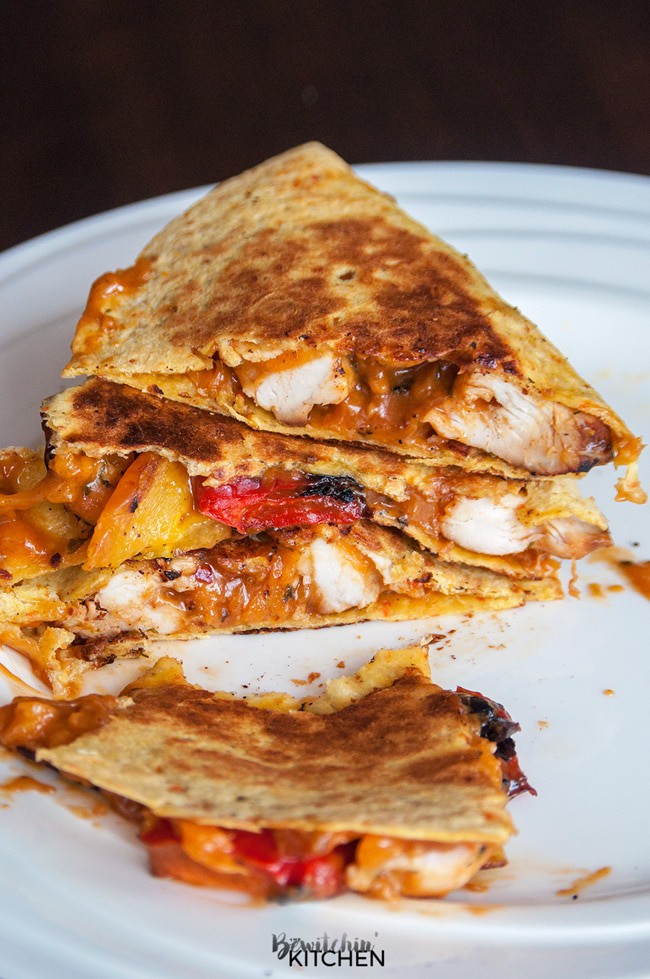 It's sweet, it's savory and it's spicy!
Saucy Peanut Chicken Quesadillas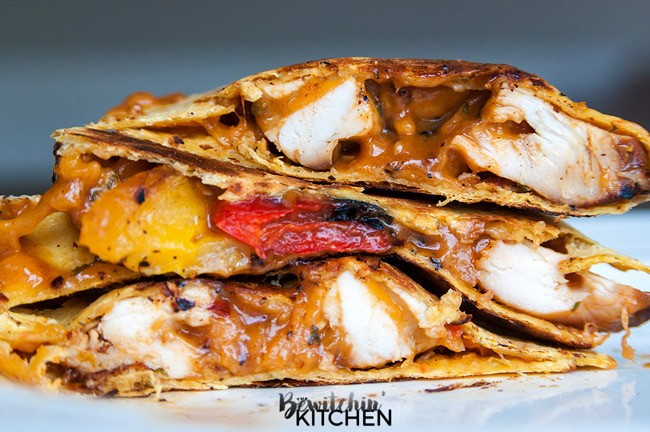 Saucy Peanut Chicken Quesadillas. Peanut butter and chicken? Trust me on this one. This spicy chicken quesadilla recipe had a sweet and savory peanut sauce with a kick, paired with chicken breast, peppers, cheese, and a tortilla. The peanut sauce is officially on my favorite peanut butter recipes page!
Saucy Peanut Chicken Quesadillas
Servings 1
Instructions
Heat up a large skillet on medium heat.

In a small bowl mix together the chicken kebabs, spicy peanut sauce, and cheese.

Lay a large tortilla on the skillet and spoon on the mixture, spread it evenly around the tortilla.

Close the tortilla and grill on each side until the tortilla is brown and the cheese is melted. 2-3 minutes each side.
Follow On Pinterest
Follow @bewitchinkitchen On Pinterest for more delicious recipes!
If you like this recipe, then please share it with your friends. Feel free to Pin the image below.