Spicy Avocado Dressing
This Spicy Avocado Dressing is a delicious, healthy (and dairy free way) to dress up a salad, a burrito bowl, or to serve with fries for dipping.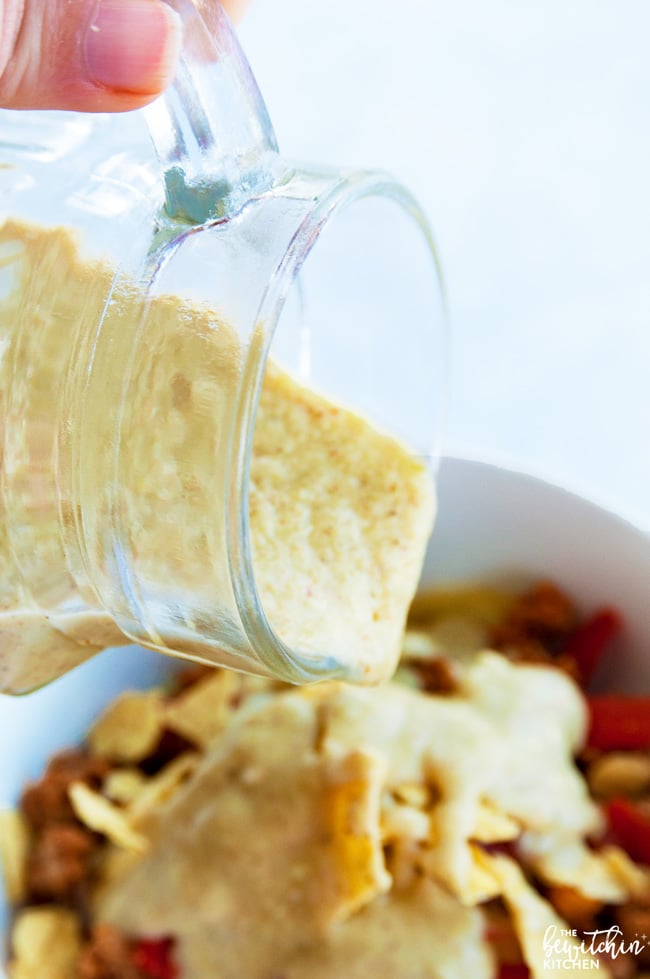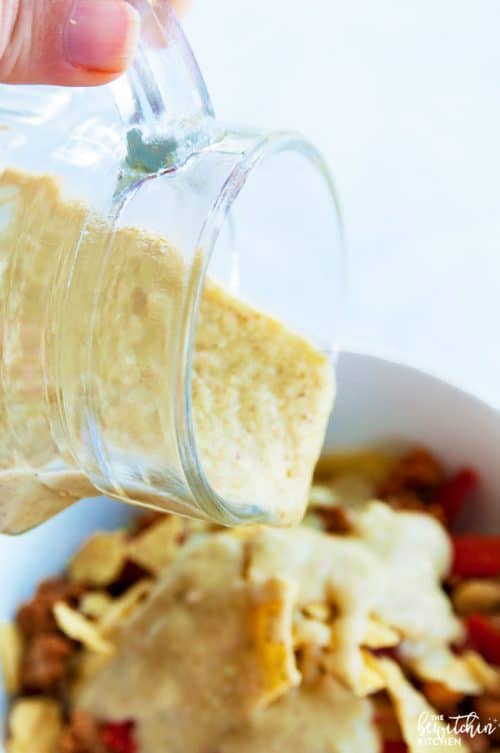 One of my favorite dressing recipes comes from Skinnytaste. It's the Zesty Avocado Cilantro Buttermilk Dressing. I've made it over and over, and it's always a winner (it's perfect for her Turkey Sante Fe Lettuce Wraps). One of my favorite ways to eat it is over homemade lettuce bowls or turkey taco bowls, so I put one together and switched up the ingredients a bit for a different flavor. The result was this Spicy Avocado Dressing.
I need to create more deliciousness with avocados – there's a blogging New Years Resolution that I'll actually try to keep! I have so many ideas buzzing around in my head, I should write them down so I don't forget and can post them later.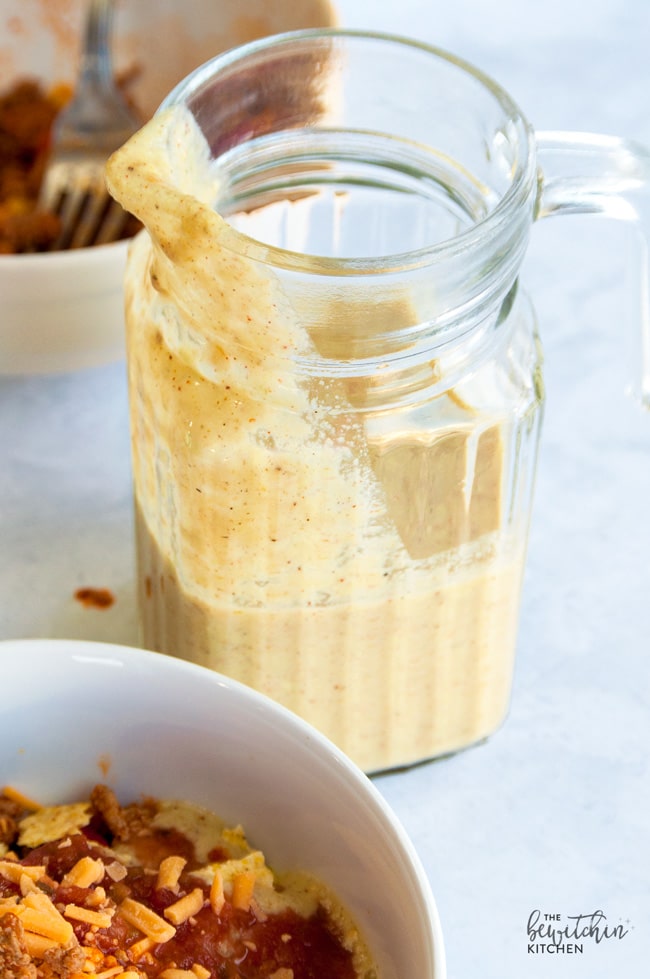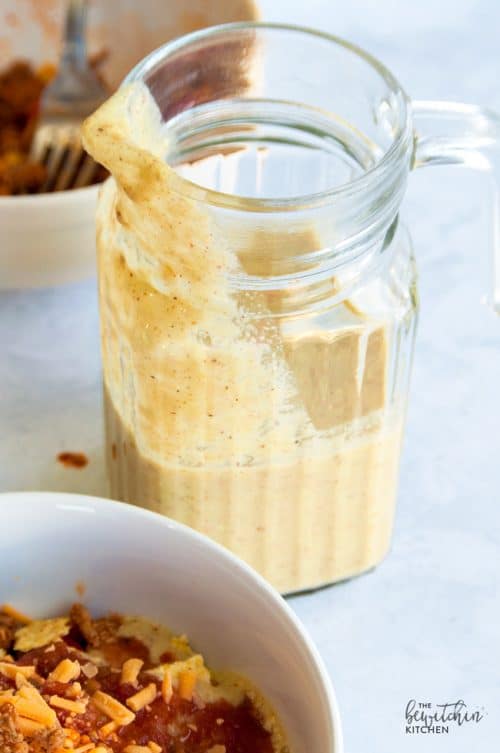 Avocados make amazing creamy dressings, but without the dairy. They also cream up (and health up) vegan puddings, casseroles, and they make a great moisturizing facial mask. Avocado is the new coconut oil. Or was coconut oil the new avocado? I don't know, I can't keep track of all these trends.
All I know is that it tastes good and when it's something that my husband asks for me to make again, I know it's a keeper.
Spicy Avocado Dressing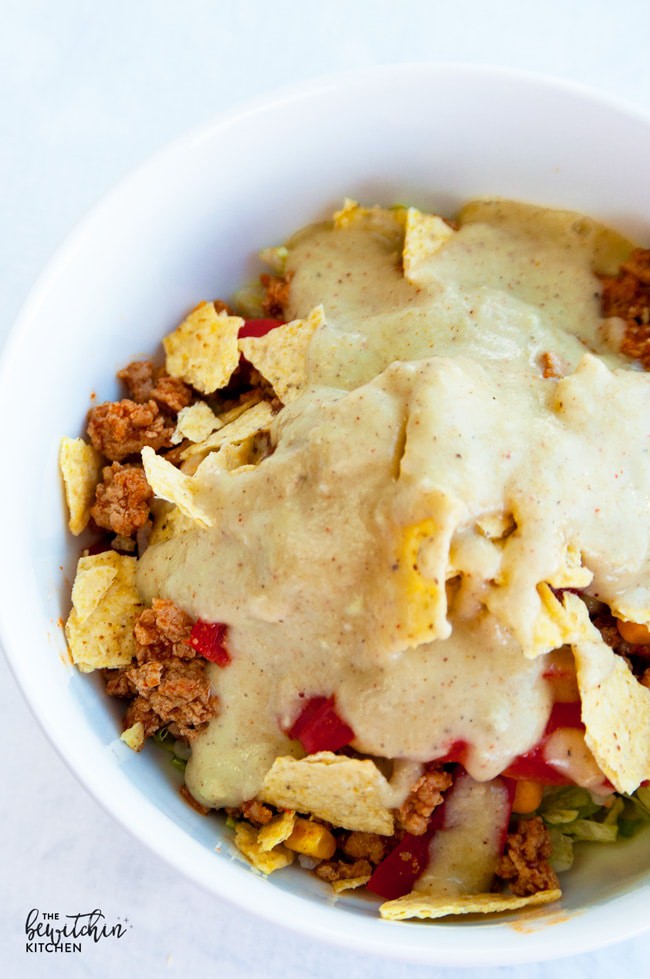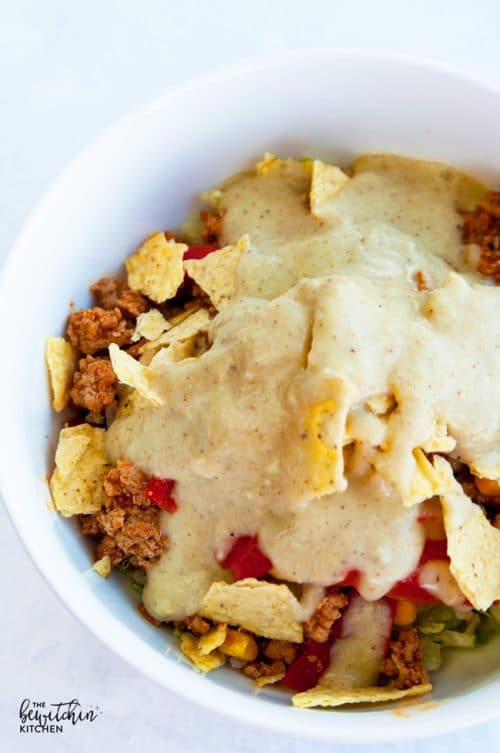 This recipe is easy to make Whole30 and paleo. I used carton coconut milk, but you could switch for canned if you want it to be Whole30 (or find a Whole30 approved carton brand). I haven't tried it with canned coconut milk, yet, so if you try it let me know in the comments how it worked out for you.
[clickToTweet tweet="Spicy Avocado Dressing – easy homemade salad dressing recipe that's creamy, yet dairy free." quote="Spicy Avocado Dressing – easy homemade salad dressing recipe that's creamy, yet dairy free."]
Making homemade salad dressings and vinaigrettes is one of my favorite things to do in the kitchen. Get more salad dressing recipes here.
Spicy Avocado Dressing
Spicy Avocado Dressing can be used on just about anything. Salads, bowls, tacos, or over your favorite seafood or meats. Completely versatile to add flavor to any dish.
Servings 12 servings
Calories 57kcal
Ingredients
3/4 cup coconut milk
Juice of 1 lime
2 tbsps pickled jalapenos equivalent of one jalapeno
1 whole avocado
2 cloves garlic
1/4 tsp chili powder
1/4 tsp cumin
1/4 tsp black pepper
1/8 tsp sea salt
Instructions
Store in the fridge for up to a week.
Nutrition
Calories: 57kcal | Carbohydrates: 2g | Protein: 1g | Fat: 6g | Saturated Fat: 3g | Polyunsaturated Fat: 1g | Monounsaturated Fat: 2g | Sodium: 56mg | Potassium: 124mg | Fiber: 1g | Sugar: 1g | Vitamin A: 68IU | Vitamin C: 3mg | Calcium: 7mg | Iron: 1mg
Follow On Pinterest
Follow @bewitchinkitchen On Pinterest for more delicious recipes!