Turkey Taco Bowl with Spicy Avocado Dressing
This Turkey Taco Bowl recipe is a healthy lunch idea that you'll want as a snack and dinner too (and bonus, it's gluten free).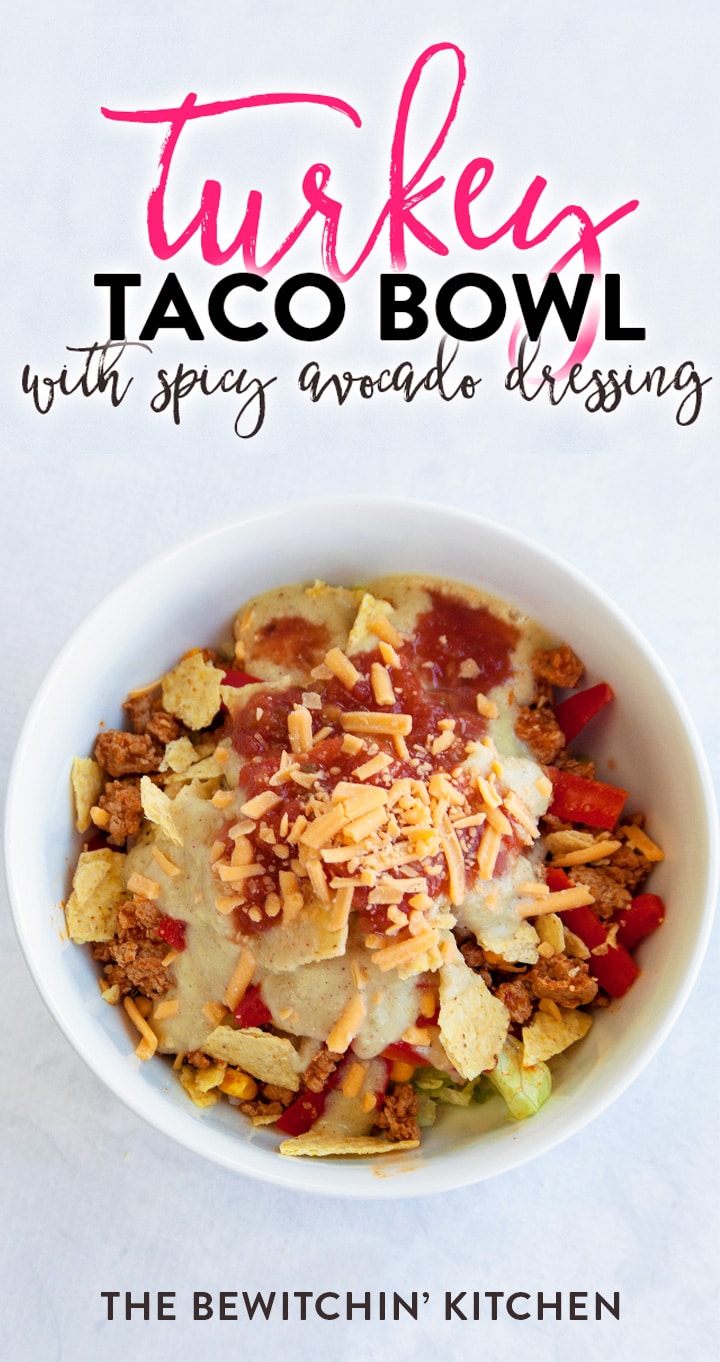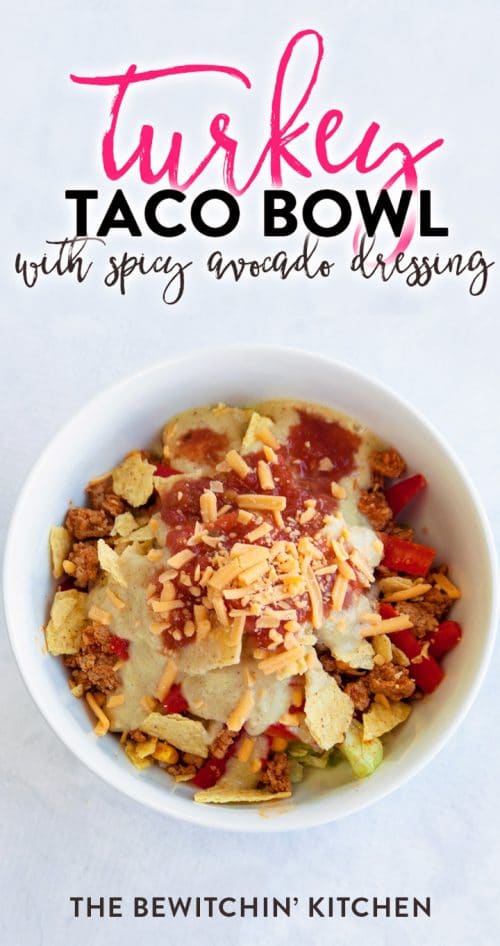 Last week I posted the recipe for Spicy Avocado Dressing, you'll want to save that one too – it's needed to complete the recipe (and it's oh-so-good).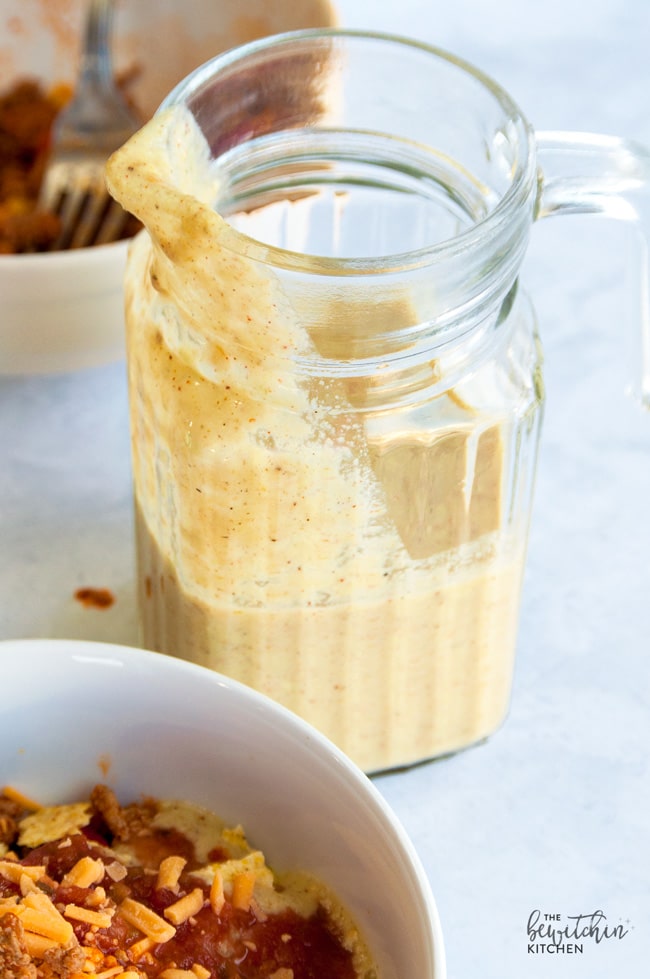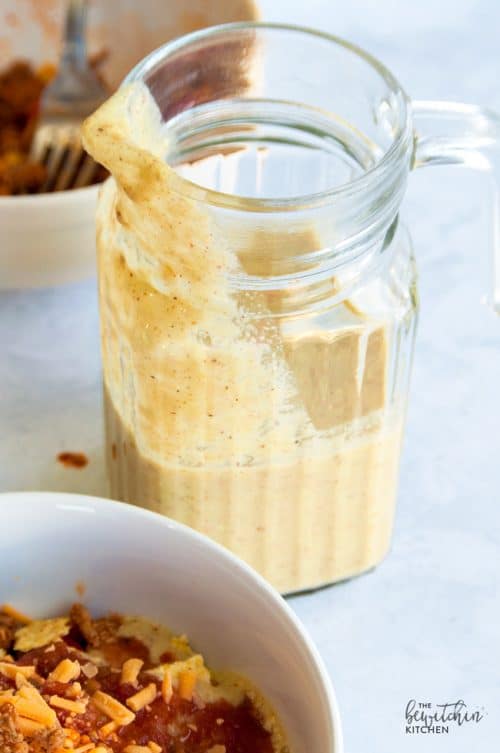 I love these turkey taco bowls for two reasons:
They're super easy.
They're a great way to use up leftover taco meat.
Use whatever you have in your fridge to complete your turkey taco bowl. I usually make these with the additional of black beans for some added protein. If you want to make these taco bowls Whole30 friendly, skip the cheese, corn tortilla shell, and black beans (you'll also want to make sure that the taco mix is homemade or Whole30 friendly).
Turkey Taco Bowl with Spicy Avocado Dressing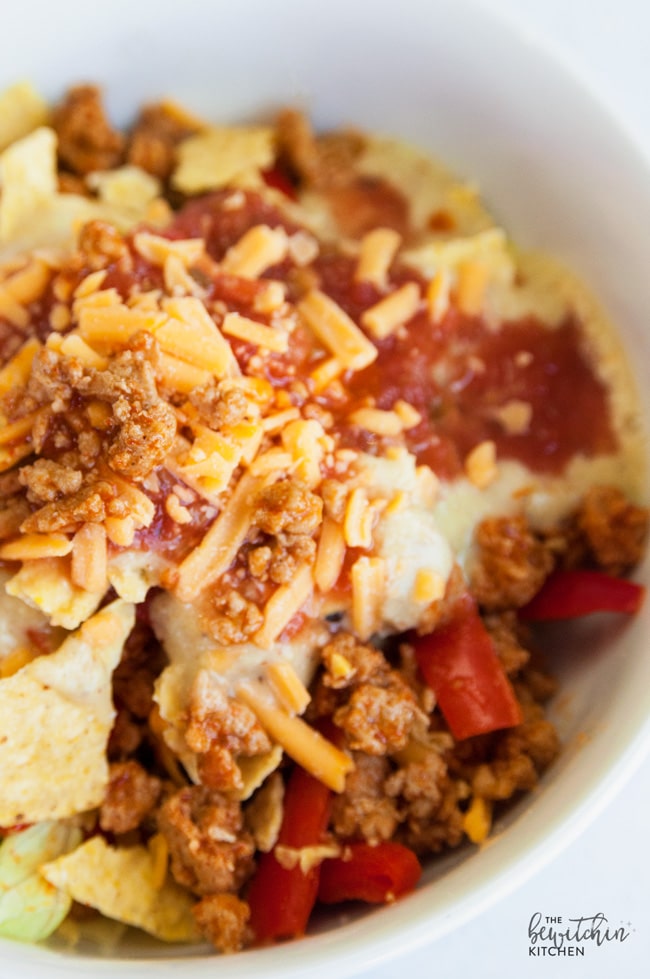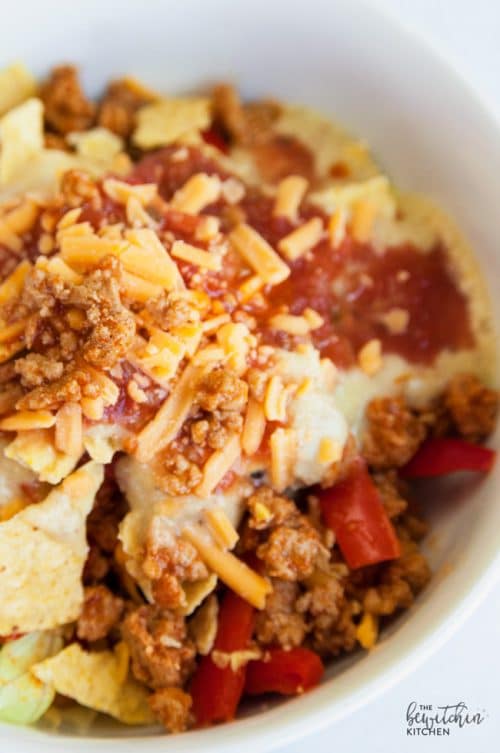 To make things easier the ingredients below are for one serving. If you're cooking for two, double it and if you're cooking for four, quadruple it. Easy peasy lemon squeezy.
TBK's Pro Tip: Want this Whole30 or paleo approved? Skip the cheese and the corn tortilla.
Turkey Taco Bowl with Spicy Avocado Dressing
An easy recipe to use up leftover tacos! They're simple to put together and are a healthy lunch idea PLUS a yummy dinner.
Servings 1 bowl
Calories 585kcal
Ingredients
1 cup shredded lettuce
3/4 cup leftover turkey taco meat
1/4 cup bell pepper diced
3 tbsps corn
1 corn taco shell crushed
2 tbsps Spicy Avocado Dressing
2 tbsps salsa
2 tbsps cheddar cheese
Instructions
Put together the bowl in the order of the ingredients (I heat the turkey first).
Nutrition
Serving: 1g | Calories: 585kcal | Carbohydrates: 25g | Protein: 51g | Fat: 32g | Saturated Fat: 10g | Cholesterol: 134mg | Sodium: 864mg | Potassium: 865mg | Fiber: 4g | Sugar: 7g | Vitamin A: 2100IU | Vitamin C: 53mg | Calcium: 241mg | Iron: 2.4mg
Follow On Pinterest
Follow @bewitchinkitchen On Pinterest for more delicious recipes!
In addition to all the pretty pictures, I want to end the post with a "for real photo" when it's all mixed in and ready to eat.