Thai Chili Chicken Tacos
We eat at Boston Pizza often, and this summer I went crazy for their Thai Chili Chicken Tacos and knew that it was something I had to make at home. So when my sister came up to visit, I finally stepped up and made a batch.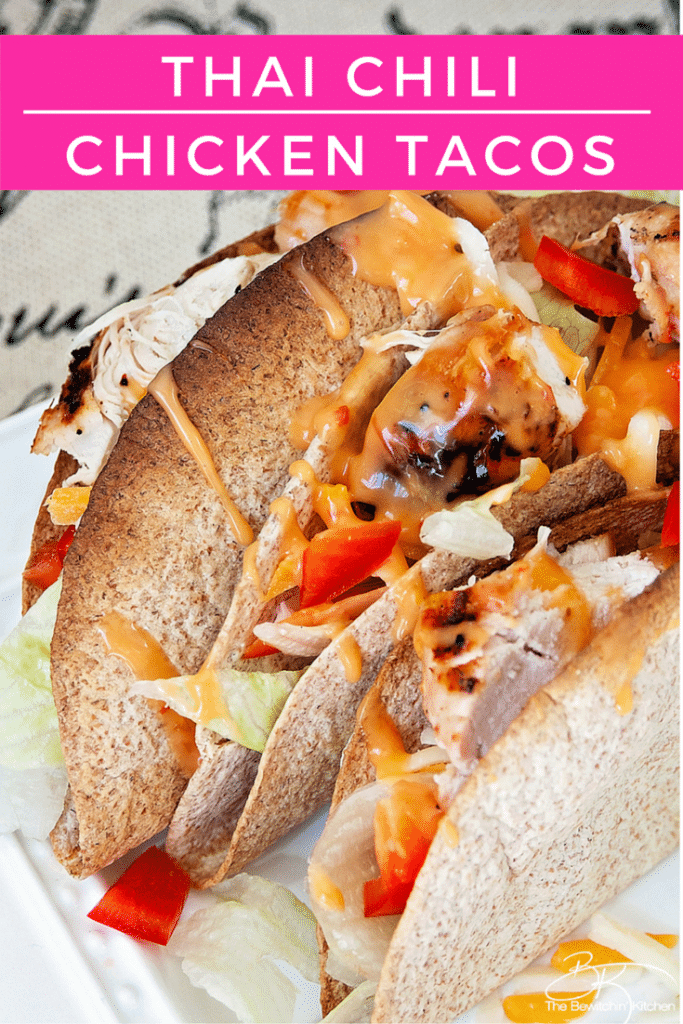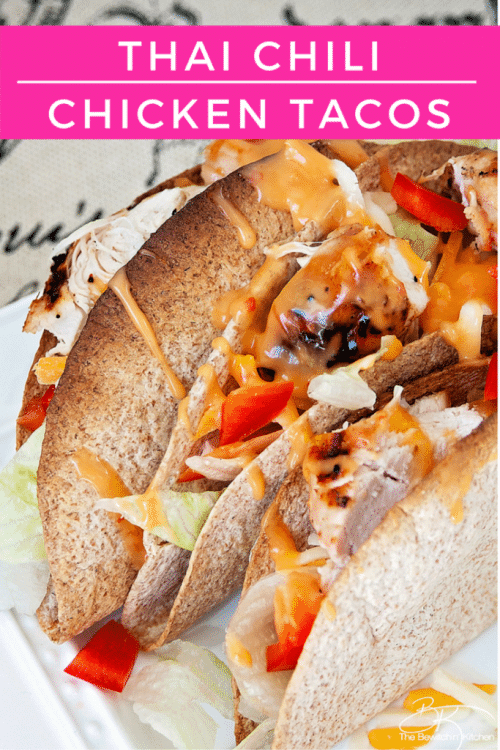 Before I show you the recipe, I'm going to show you an easy (and somewhat healthy) taco shell hack!
Taco Shell Hack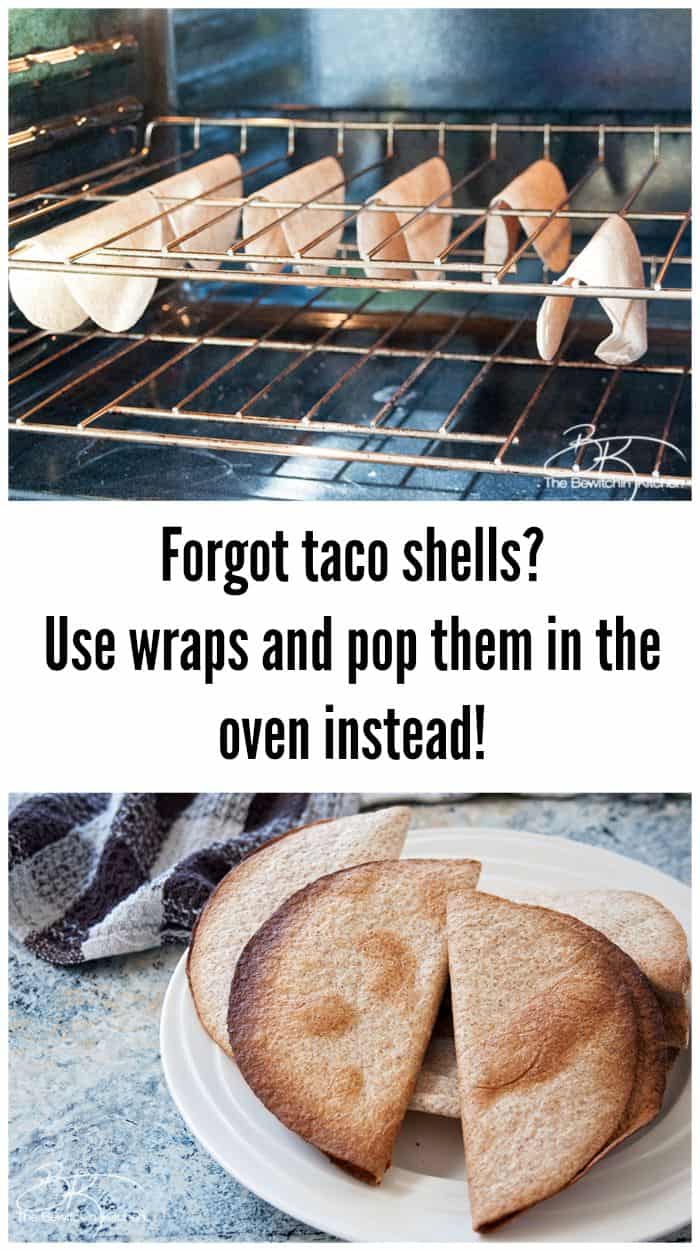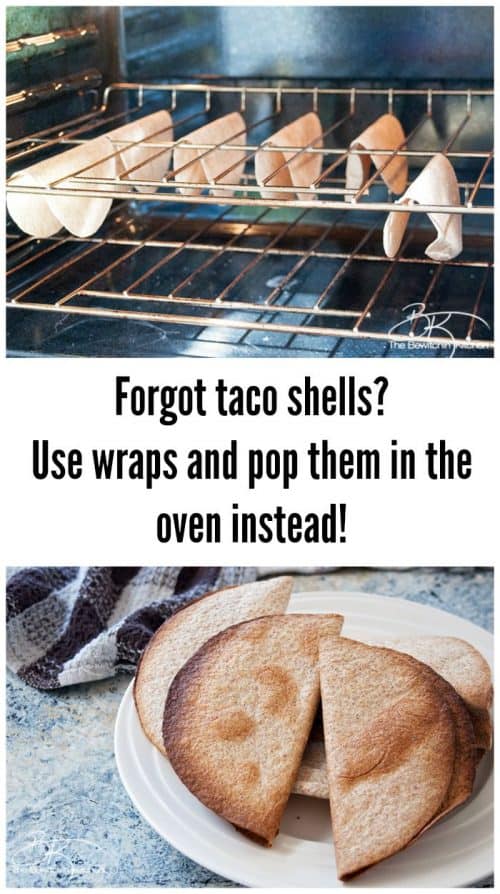 Turns out I forgot to buy taco shells, but I had some whole wheat wraps and remembered a photo I saw on Pinterest. I simply hung them over the oven racks and baked them for 10 minutes at 375. I used small whole wheat wraps so I had to wrap them around one of the bars on the racks, larger wraps would work great over two of the bars on the racks. Does that make sense?
Or you could buy this taco rack on Amazon (it's on my wish list and what they actually used at Boston Pizza).
Creamy Thai Chili Sauce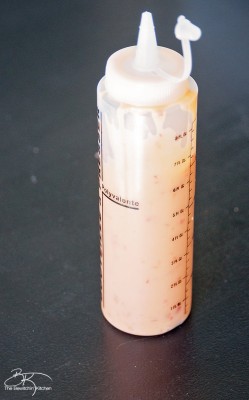 The sauce was easy enough, it's just mayo and thai chili sauce. I used Miracle Whip since it's just what I like to buy but regular mayo would probably be closer to what BP's uses.
Thai Chili Chicken Tacos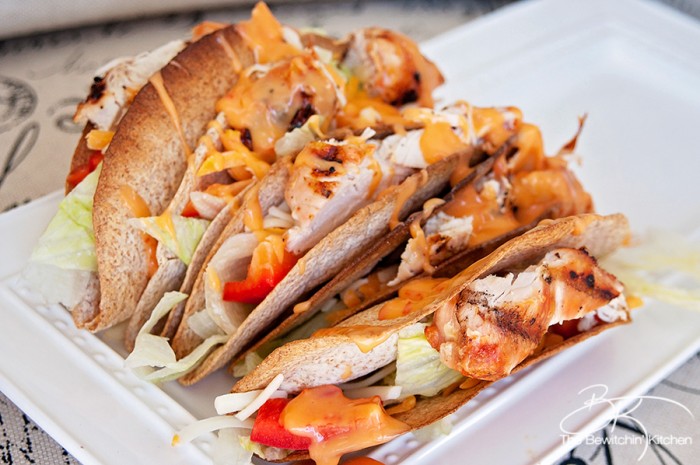 We're a pretty picky family, so for my version of Thai Chili Chicken Tacos, we used chicken, lettuce, tex mex cheese, and bell peppers. If your family isn't as picky as mine I would suggest adding red onion and tomatoes.Personally, I can't eat raw tomato so that's a no-go (but my husband would love that).
Looking for another Boston Pizza copycat recipe? Try this penne jambalaya, yes they use linguine but I usually order it with penne (it's my favorite pasta cut).
Thai Chili Chicken Tacos
Ingredients
6 to rtillas
3 cooked chicken breasts
1/2 cup tex mex cheese
1/2 head of lettuce
1/2 bell pepper
1/3 cup mayonaise
1/2 cup sweet thai chili sauce
Instructions
Place tortillas in the oven (hanging over the racks) at 375 for ten minutes (or until crunchy). Take out and let cool.

Assemble Thai chili chicken tacos and top with the creamy Thai chili sauce.
Creamy Thai Chili Sauce
Mix sweet Thai chili sauce with mayonnaise
Follow On Pinterest
Follow @bewitchinkitchen On Pinterest for more delicious recipes!
Do you think you'll love these thai chili chicken tacos as much as I do?
This post contains affiliate links.