Paleo Coffee Creamer Recipe – This Is a Coffee Game Changer
Coffee is a delicious and soothing ritual for me, but as hard as I try I just can't enjoy the "healthy" version and drink it black. So when I heard of this Paleo Coffee Creamer I knew I had to give it a shot.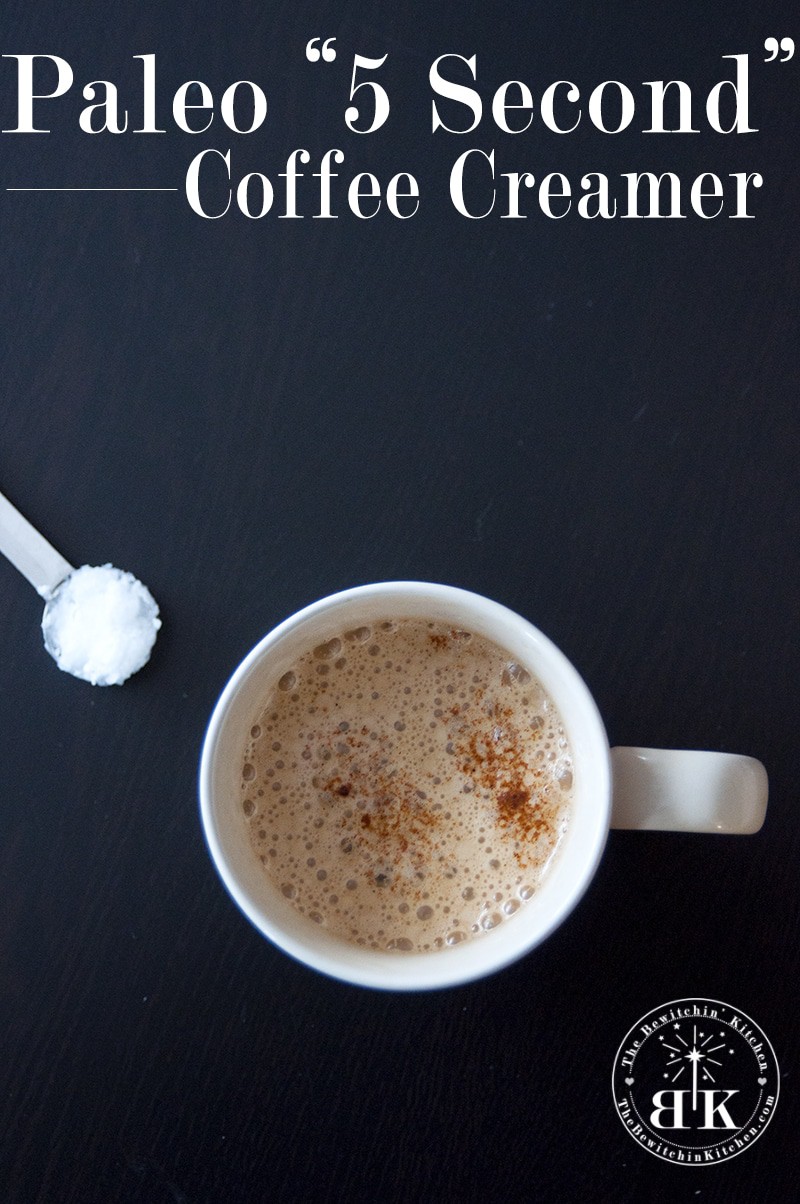 Paleo Coffee Creamer
I really enjoy my coffee, it's not something I care to permanently give up (although I will try to go coffee-less every once in a while out of pure torture). I have one every morning while I catch up on emails and promote some posts and then again in the afternoon while I watch Days of Our Lives (yes, it's my guilty pleasure).
Lately, I have been drinking it with no cream and a few drops of stevia, but it just wasn't hitting the spot for me. I'm going to be completely honest here:
I miss my chemical-filled flavored coffee creamers.
Like, a lot.
Especially the chocolate mint one.
So when my lovely coach, Jenelle Summers, posted this fun coffee trick on her Instagram: I knew I would be trying it. You can follow Jenelle on Instagram here and while you're at it follow me too.
Paleo Coffee Creamer Step By Step Tutorial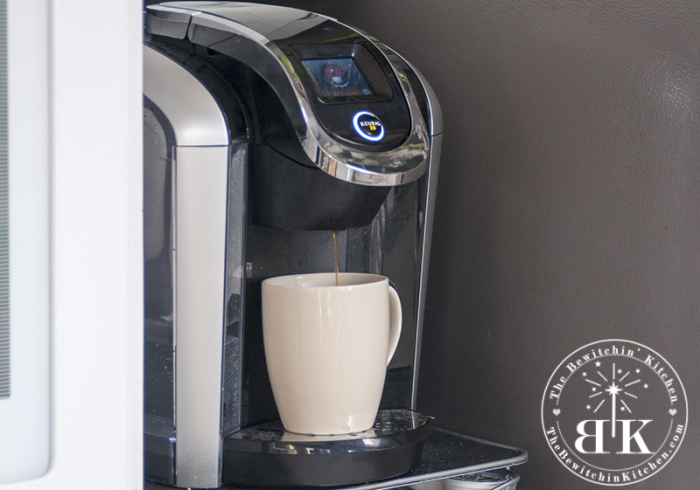 Supplies needed:
I have included affiliate links for your convenience.
Keurig (or favorite coffee maker)
Blender of choice
Coffee
Step 1
Make yourself a cup of coffee. I use my Keurig 2.0, I love this thing. You can make a full carafe if you have guests over (or a long day a head), it's very handy. I actually wrote a review on it a few weeks ago. Read my Keurig 2.0 review (there is also a delicious recipe for an Iced Maple Pumpkin Spice Latte there as well).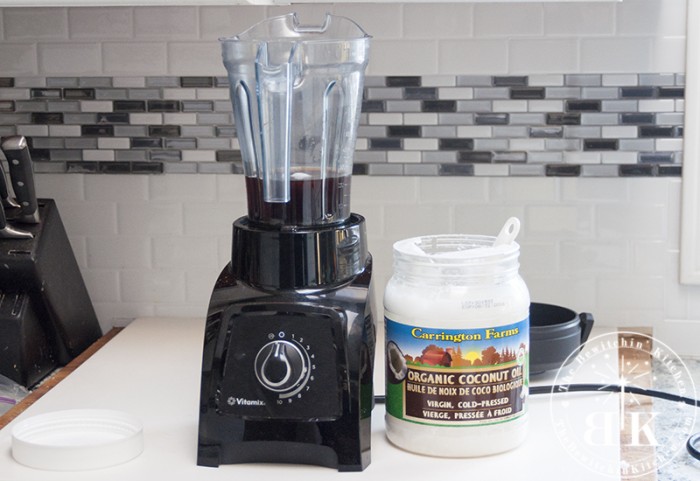 Step 2
Add your coffee to a blender (I use a Vitamix and love it – read my Vitamix review for details and it's available at Amazon.com or Amazon.ca) along with 1 tsp organic coconut oil. Yes, I said coconut oil – trust me.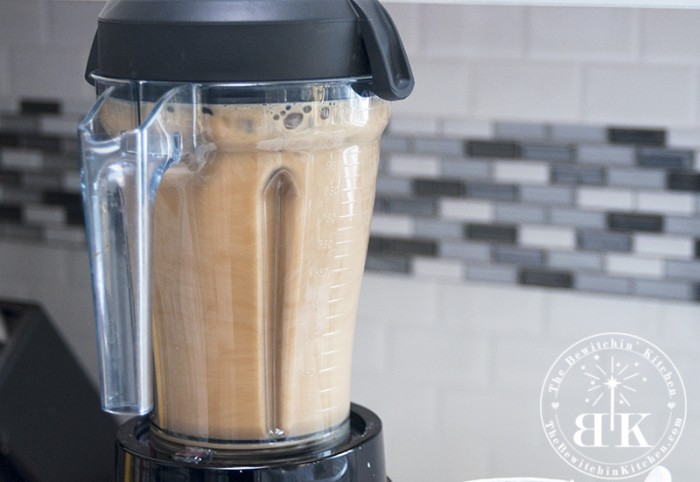 Step 4
Blend. See the change of color? It's like there is actual cream in there, you don't get that by just stirring oil in your coffee. You must blend it.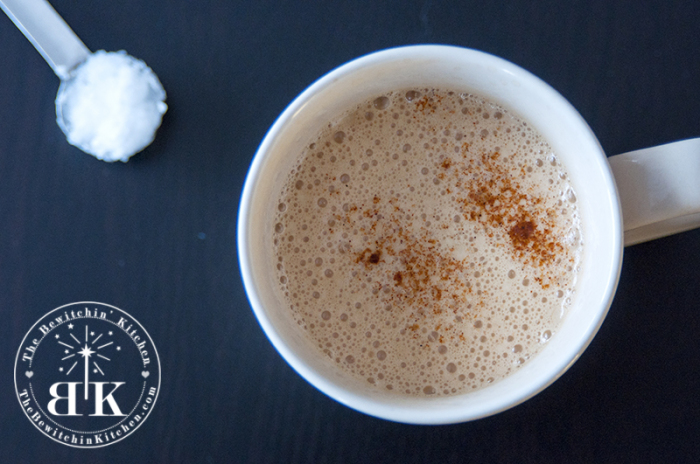 Step 5
Enjoy.
I love how frothy the top is, it tastes like such a treat.
Paleo Coffee Creamer Variations:
I like my coffee on the sweeter side, but I was able to drink it with just coconut oil. There is something about the coconut oil that makes it sweeter, it's so lovely.
However, I have been experimenting the past few days and if you're looking for a little something special here is a quick recipe: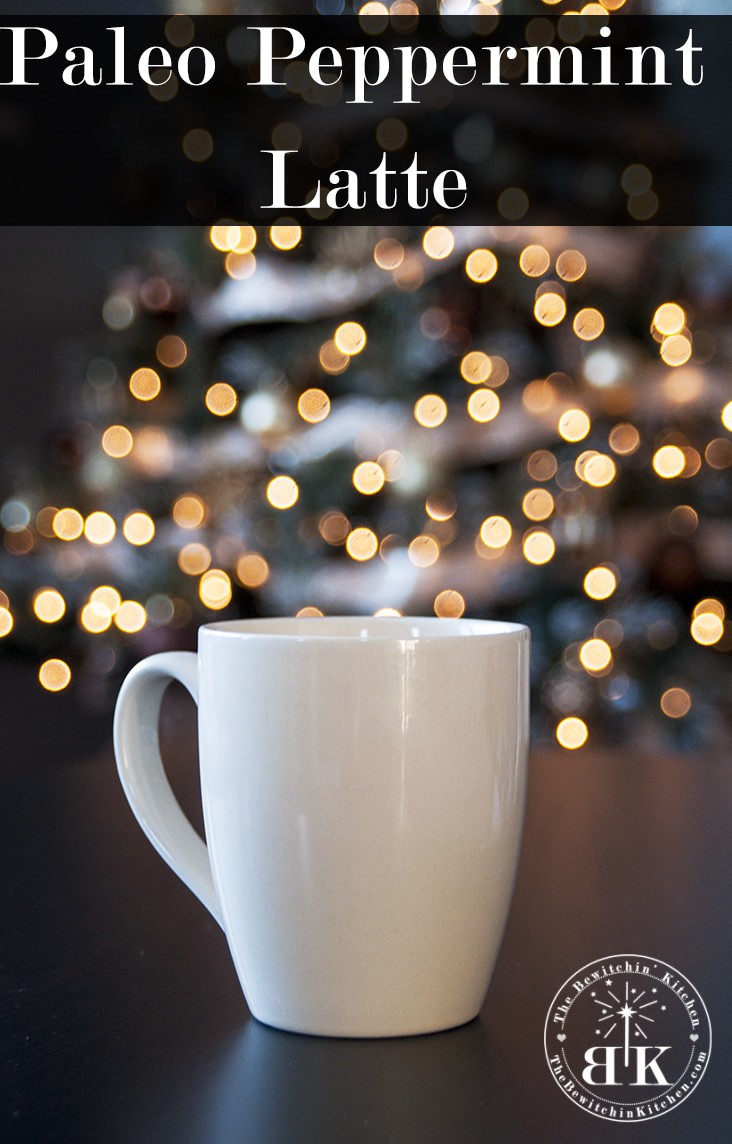 Paleo Peppermint Latte
10 oz coffee
1 tsp organic coconut oil (I use this one)
1/4 tsp peppermint extract
Stevia to taste
Put in blender and blend until smooth and creamy.
Reading this in the summer? Check out my recipe for Paleo Coffee Popsicles.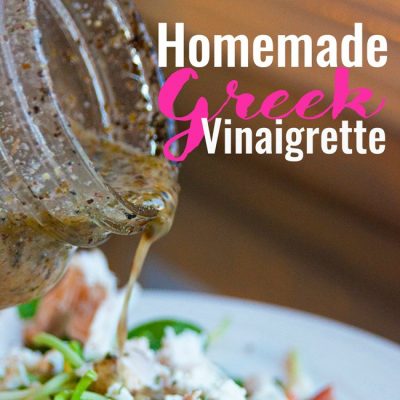 You may also like this recipe for Homemade Greek Vinaigrette!
How do you take your coffee?
Looking for more great ideas? Click here to follow me on Pinterest!
Visit Randa | The Bewitchin' Kitchen's profile on Pinterest.