Bret Johnson's Famous Turkey Chili Recipe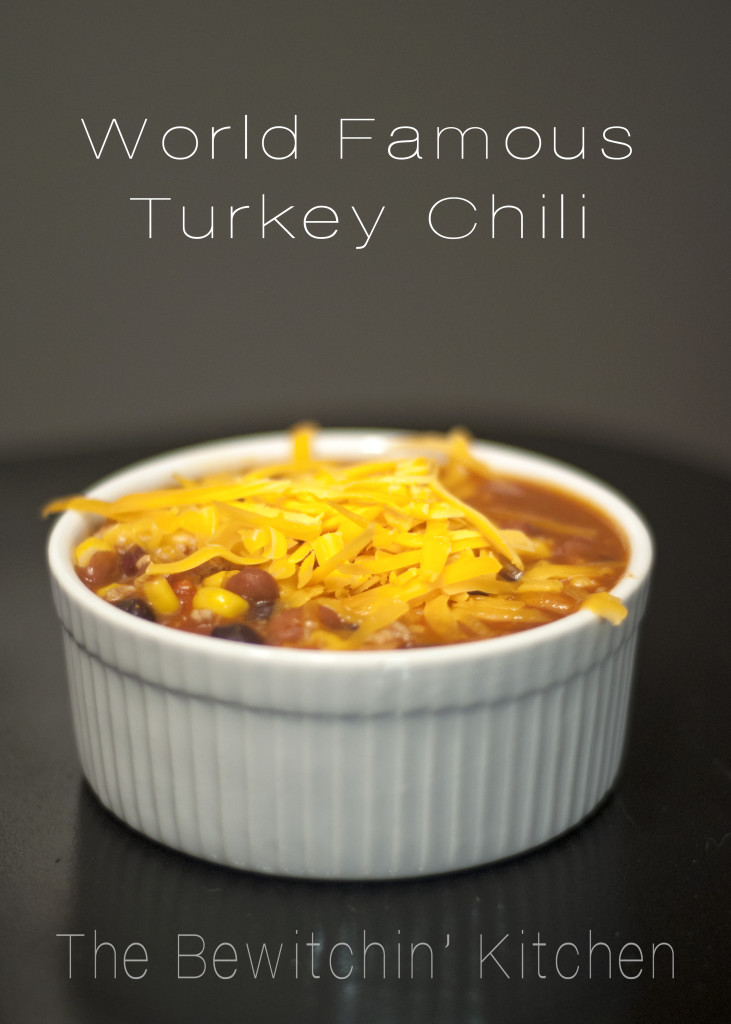 It's fall here on the North Coast (however; with the light dusting of snow this morning it's starting to look a lot like winter) and for me that means comfort foods. I'm talking warm, heart meals that speak to your heart. The problem with those meals is that it also goes straight to your waist line. Bret Johnson's Turkey Chili recipe takes care of that with giving you the comfort food you crave, but at under 300 calories a cup – you won't blow your nutrition for the day.
This is my favorite chili recipe. I make it at least twice a month and it varies a little every time I make it. Chalene Johnson's Yummy Monday video is usually the guidelines I follow (except I leave out the green chilies since I never have any on hand). Sometimes I add more beans/corn/etc. It all depends on what I have on hand – that's the beauty thing about chili! You can't really mess it up. I usually make a small batch, but if you double the recipe below you can add it to baked potatoes, eggs, veggies, etc. Don't be afraid of using turkey instead of ground beef! Before this recipe I always used this chili recipe and I much prefer the turkey one (it's a healthier too).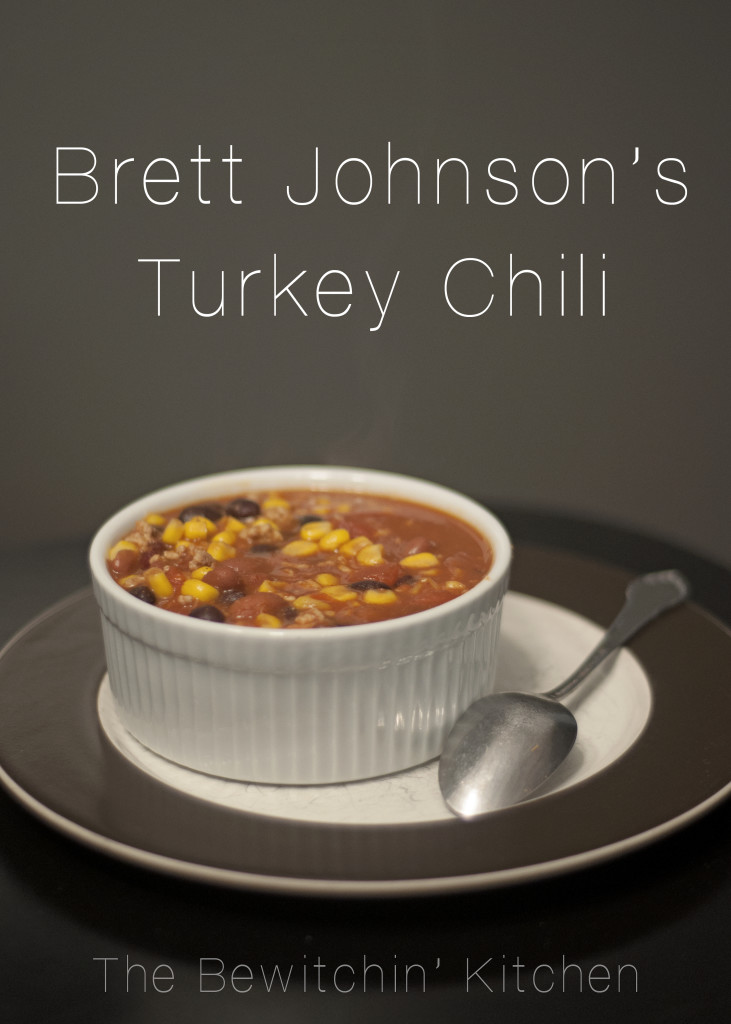 This recipe is also found in the Turbo Fire and ChaLEAN Extreme nutrition guides.
Turkey Chili Recipe
One of the easiest turkey chili recipes out there.
Servings 8 cups
Calories 208kcal
Ingredients
1 lb ground turkey
1/2 package chili seasoning or make your own
1 cup corn if you use canned, make sure it's drained and rinsed
1 14oz can black beans drained and rinsed
1 14oz can chili beans pinto
1 14oz can fire roasted tomatoes with juice
1.5 tbsp tomato paste
1 cup water
Instructions
Scramble fry your turkey in medium heat, drain the fat.

Add all of the ingredients, bring to a boil then turn down to a simmer for at least 25-30 minutes. The longer you leave it, the better it is.

Taste and adjust seasonings (every pack of chili seasoning is different, sometimes I have to use a whole one).

Top with cheese if desired.
Nutrition
Serving: 1g | Calories: 208kcal | Carbohydrates: 27g | Protein: 21g | Fat: 3g | Saturated Fat: 1g | Polyunsaturated Fat: 1g | Monounsaturated Fat: 1g | Trans Fat: 1g | Cholesterol: 31mg | Sodium: 523mg | Potassium: 744mg | Fiber: 8g | Sugar: 6g | Vitamin A: 3649IU | Vitamin C: 4mg | Calcium: 60mg | Iron: 4mg
Follow On Pinterest
Follow @bewitchinkitchen On Pinterest for more delicious recipes!
Do you have a favorite winter comfort food? What is it?