Rice Krispies Robot #treatsfortoys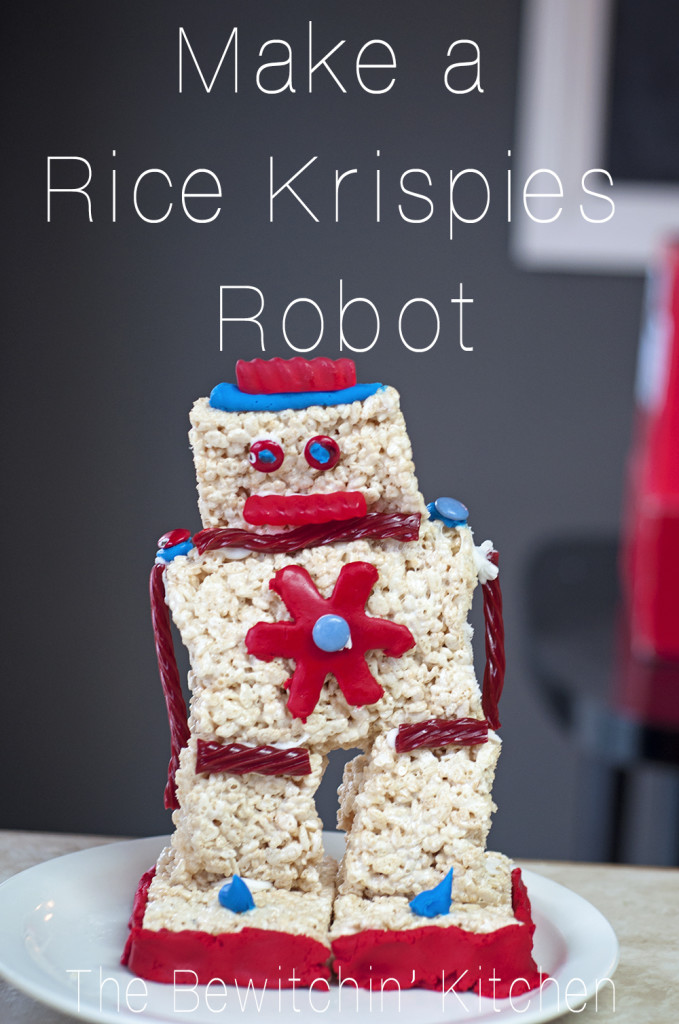 I have never made a Rice Krispies Treat in my adult life. Well, until today that is. I never thought of doing it before, but with the Treats for Toys Holiday Program there is no better time to start.
From now until December 22 Rice Krispies is partnering with The Salvation Army by donating $20 (to a maximum of $30,000) whenever a Canadian uploads a photo of a toy-shaped treat using Rice Krispies cereal. How cool is that? This is a fun project for the whole family to get involved in that has some positive (and delicious) outcomes. Simple upload your photo to RiceKrispies.ca and it's done. I just submitted the robot (seen above) and it took no time at all!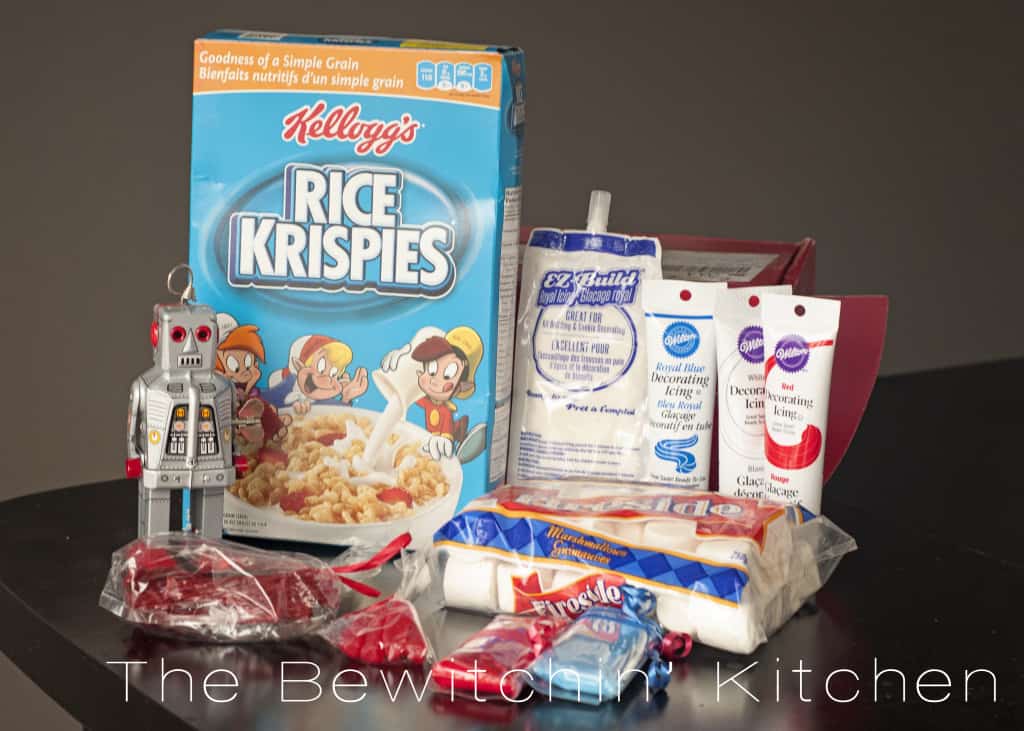 I was inspired by the little wind up robot toy I received and decided to make a 3D model of the RK-Robot. I decided that I was going to use the original recipe for Rice Krispies Treats (although I wonder if a person can use coconut oil instead of butter) and got to it.
Rice Krispies Treats (Original Recipe)
1/4 Butter
1 package marshmallows
1/2 tsp vanilla (I forgot this)
6 cups Rice Krispies cereal
You're supposed to make it on the stove, but I didn't have time so I used my handy-dandy microwave.
In large bowl place your butter and microwave until melted.
Add marshmallows and microwave them in 30 second intervals (stirring every 30 seconds). Mine took two minutes.
Add vanilla and Rice Krispies and mix until combined.
In a greased 9×13″ pan pack your mixture until tight. I used a greased spoon to push down. Let cool.

After that it was time to assemble. I didn't think it was going to be too bad (I wanted the Robot to stand up) but maybe the pan I used had them be too thing because it kept toppling over. Who would have known that you would need an engineering degree to make a Rice Krispies treat?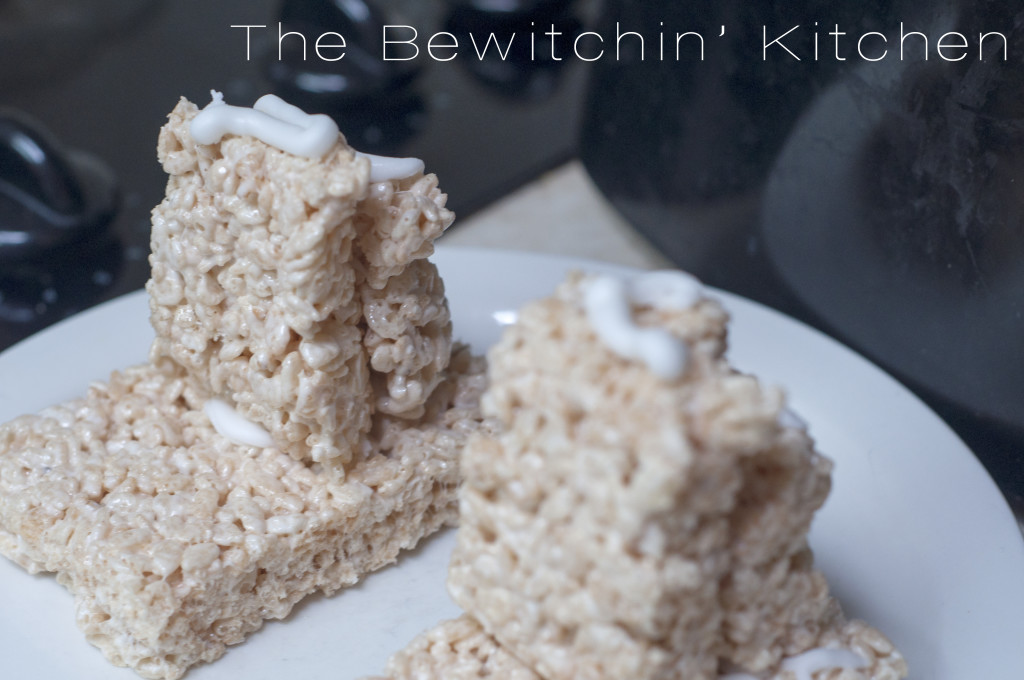 The legs were frustrating, I finally used my brain and bent them in half. All body parts were adhered using royal icing.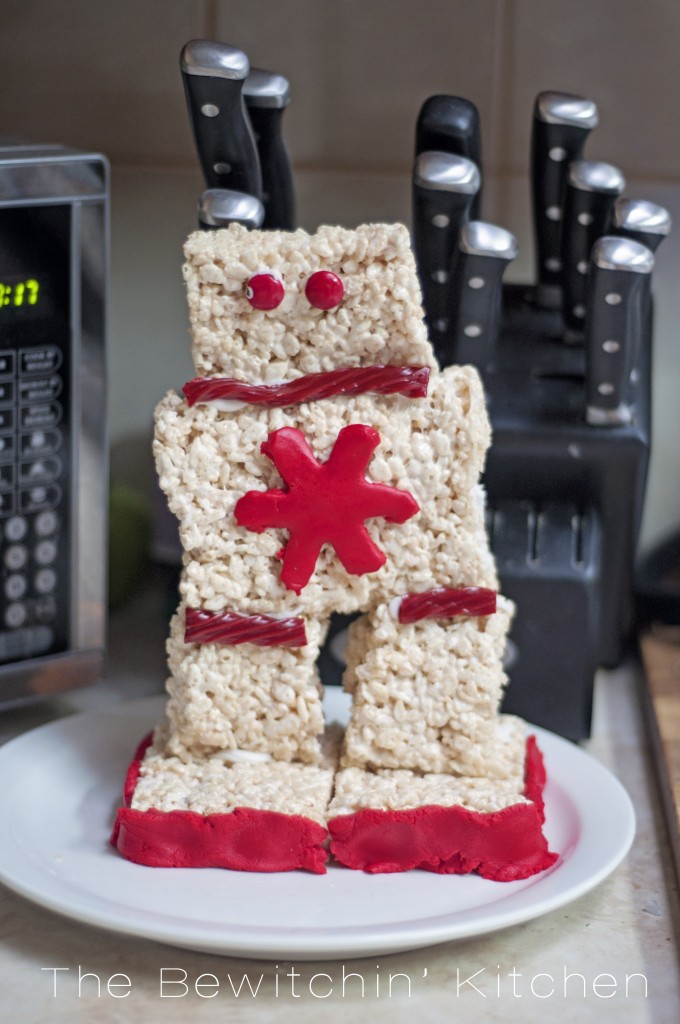 I had him standing! This was a big moment, not the tough part – putting on his arms.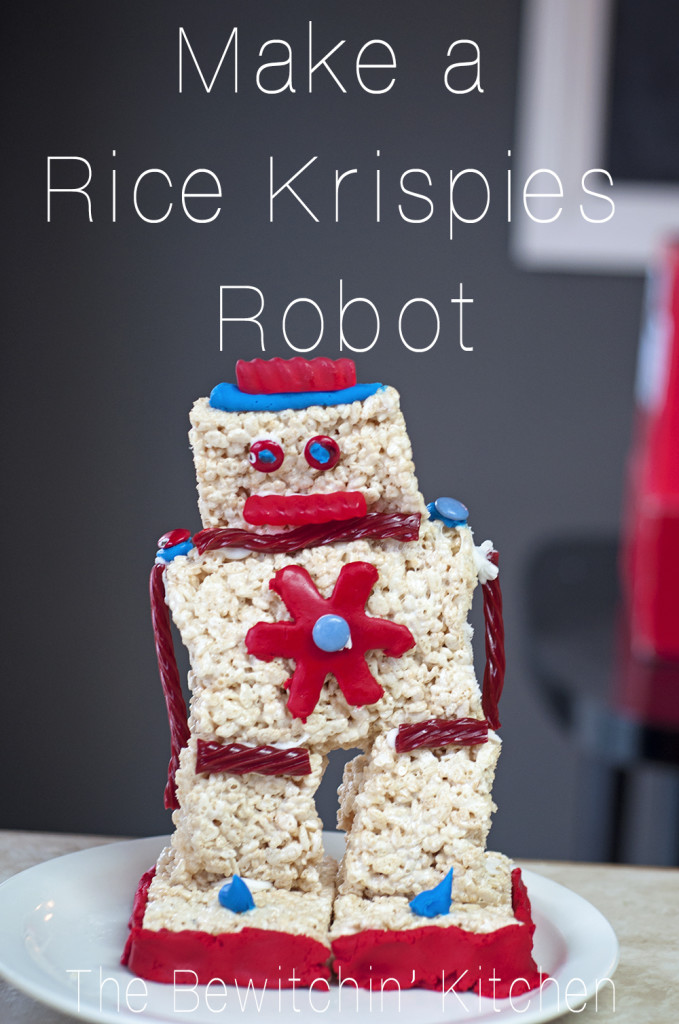 My finished product, which I know you have already seen at the top of the post but I posted this so you can what happened next…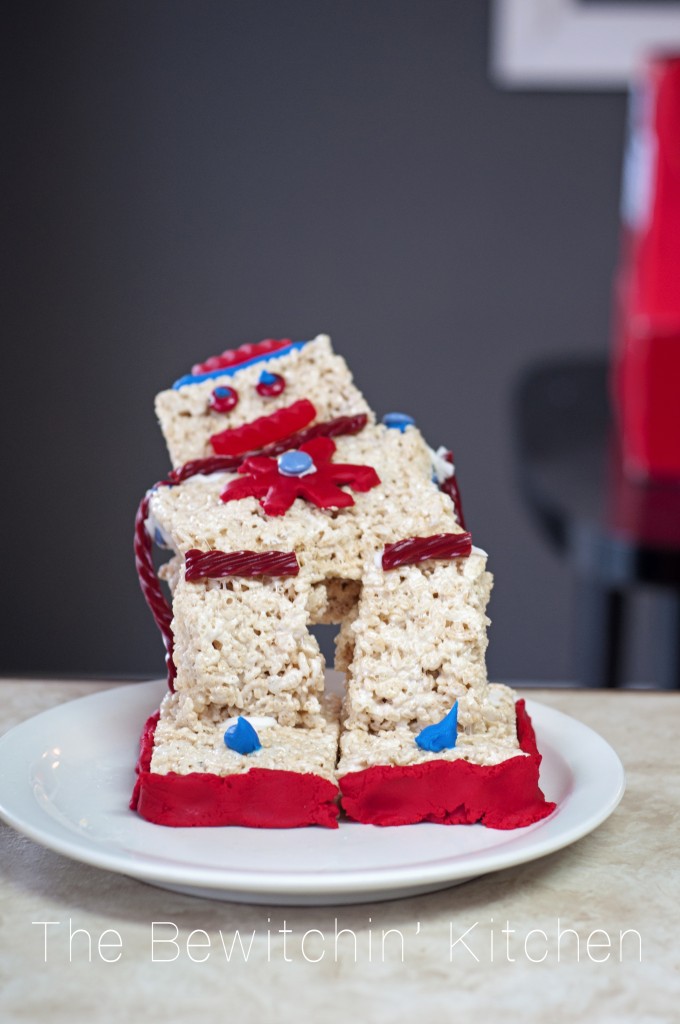 Uh oh!
I'm  happy I got a decent photo of my creation to upload to the site because of that photo $20 has been donated to families in need.
I encourage all of you to make a creation and upload it to RiceKrispies.ca. You have until December 22 to help Canadian families in need with this campaign.
What toy will you make?
Disclaimer: I am apart of the Kellogg's Treats for Toys Campaign and I have been compensated. All opinions are my own.