Cheesy BLT Kale Dip With Epicure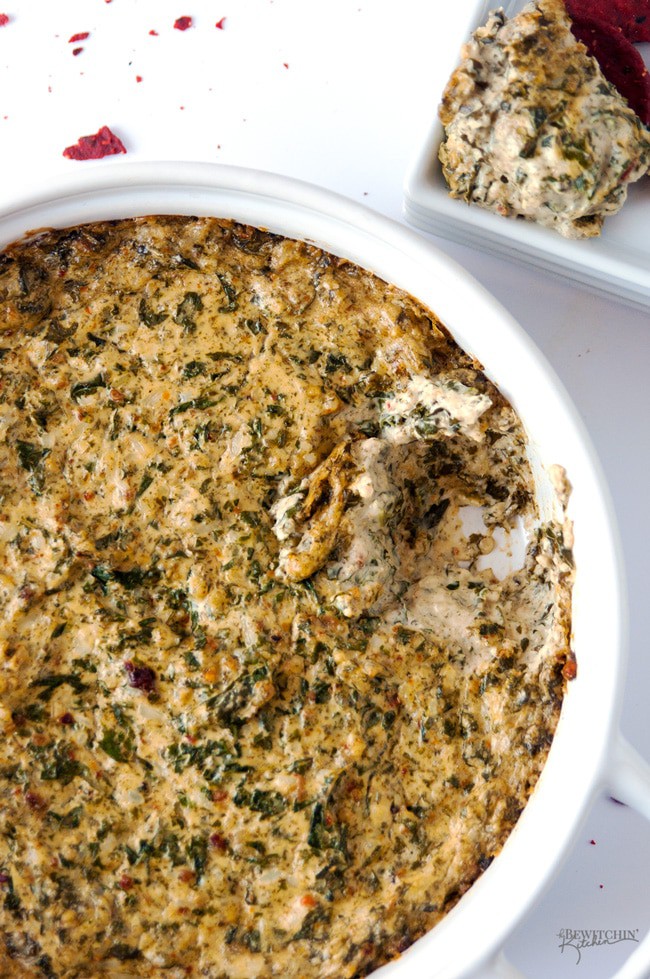 I'm excited to share this Cheesy BLT Kale Dip recipe. It's good. How good? My husband and I polished this dip between us within 10 minutes. Not my finest hour (or ten minutes) but sometimes bad things happen to good food.
This recipe is based off the Cheesy Kale Hot Dip from Epicure, but I wanted to use up some of my BLT seasoning from a previous order I made. The original uses the 3 Onion Dip.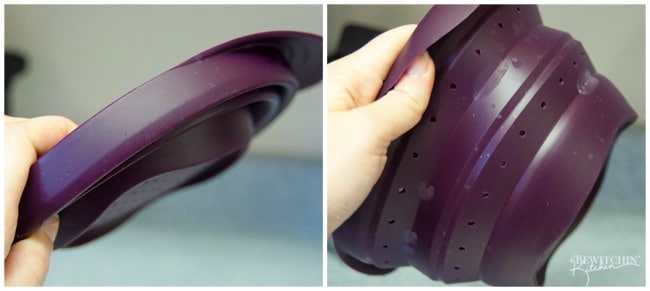 I loved using Epicure's Collapsible Strainer, not only is it a breeze to wash but it also takes up no room in the cabinet.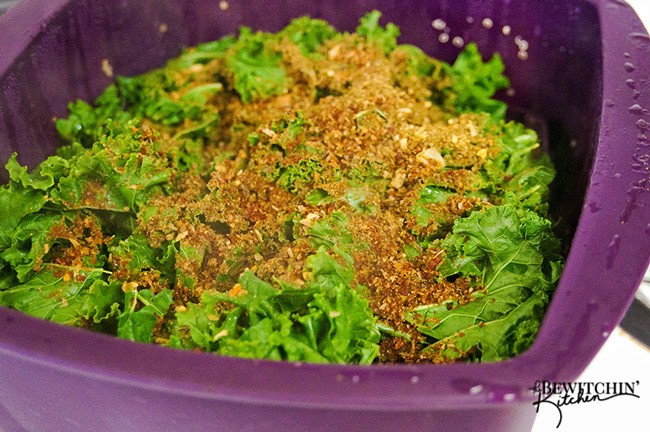 I love how there isn't any rough prep work involved in this recipe. Just tear the kale, sprinkle the seasonings and microwave for three minutes.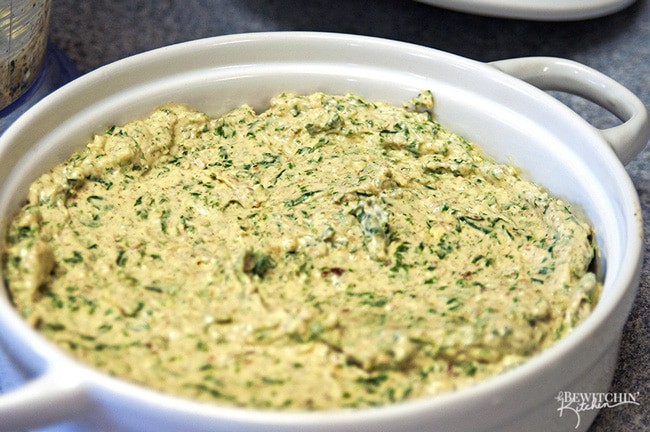 Even before the kale dip went in the oven, I was ready to eat it! How beautiful is the French White Baker from Epicure? I was pretty excited that I finally was able to use it (it's been on my wish list for over a year).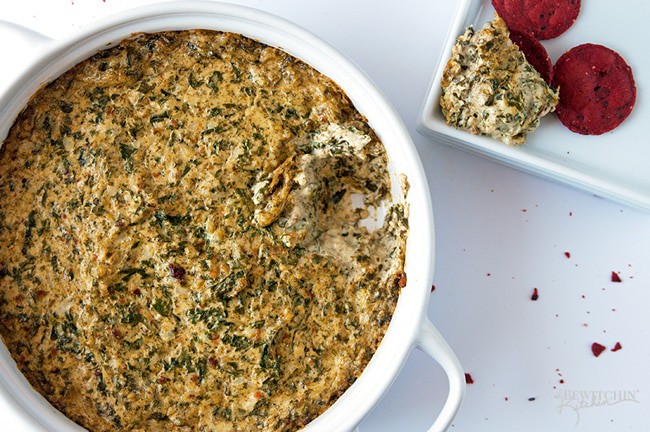 Cheesy BLT Kale Dip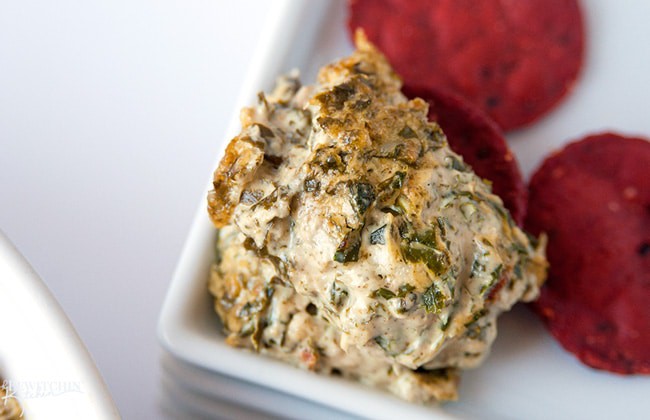 Cheesy BLT Kale Dip
Ingredients
6 cups kale ripped
2 Tbsp Epicure Spinach Dip Mix
1 Tbsp Epicure BLT Dip Mix
1 cup plain Greek yogurt
1 cup light mayo I use Miracle Whip
1/2 cup parmesan cheese
Instructions
Preheat your oven to 400F.

Rinse your kale, sprinkle both dip mixes over the vegetable and steam in the microwave for three minutes.

Transfer the kale to a high powered blender or food processor and add the rest of the ingredients. Puree.

Bake for 15 minutes or until golden and bubbly.
Follow On Pinterest
Follow @bewitchinkitchen On Pinterest for more delicious recipes!
As you can see, I'm a big fan of Epicure and Epicure products. I recently worked with them on these
Eggnog Cheesecake Bars with Chocolate Rum Drizzle
. Actually, if you hurry – there may still be a $200+ value giveaway going on there. I have also posted a recipe a few weeks ago for
Gluten Free Carrot Cake Pancakes
with 3 Berry Chia Jam (it's delicious, you want to check it out – trust me).
I've been buying Epicure for years and my mom was buying it before then, so I'm very excited that they wanted to work with me and I was able to share these delicious recipes with you guys.
Epicure products used:
French White Baker
Spinach Dip Mix
BLT Dip Mix (no longer available, but they use the 3 Onion mix)
Mini Appetizer Plates
Collapsible Strainer
What's your favorite dip recipe?