Eggnog Cheesecake Bars with Rum Drizzle
It's that time of year, I'm in the kitchen constantly baking away and getting ready for Christmas. Between the Rugelach and the homemade fudge, I've been keeping busy. My new baking creation came from Epicure and they're glorious Eggnog Cheesecake Bars with a rum drizzle.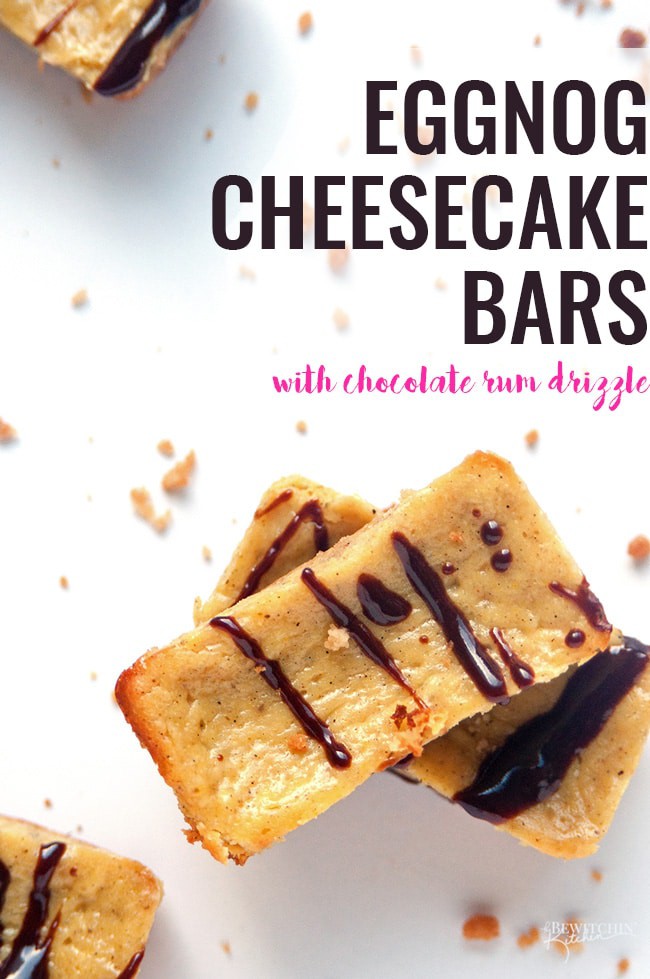 I usually do up a few of my classic baking recipes like Whipped Shortbread and Biscotti Munch but I also like to try a few new recipes every year (that's how Biscotti Munch became a classic). It's a lot of fun, but sometimes the work can take the joy out of baking. That's why I love Epicure and this recipe of their's for Eggnog Cheesecake Bars, it's so easy!
I was sent a few goodies from Epicure to cook with and try out and the past two weeks have been a lot of fun with experimenting and playing with spices.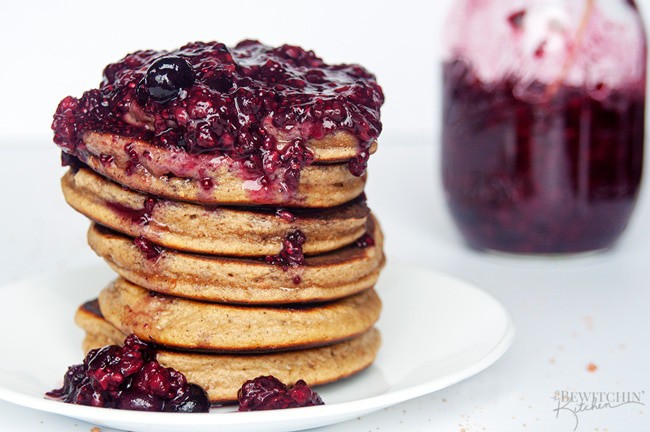 First I made these Grain free Carrot Cake Pancakes with 3 Berry Chia Jam using the Carrot Cake Dip Mix and the Chia Jam Mix. In addition to the mixes, I also used the Silicone Rectangular Steamer and the 4 in 1 Spice Spoon.
I have to take a quick second to talk about the Silicone Steamers. I love them, and I'm surprised. I never bought them before in the past because I thought they were flimsy and I didn't know how it would work with cooking. I was wrong. I was able to cook the berries fast for the jam in the rectangular steamer and it's perfect for asparagus. In the Multipurpose Steamer I can make popcorn with no oil, steam vegetables fast, cook soups and so much more.
I also made Cheesy Kale BLT Dip (the recipe will be live on December 22) using a few Epicure spices and using the french white baker, the steamer and their mini-appetizer plates. Make sure you come back for the post for a highlight on those products!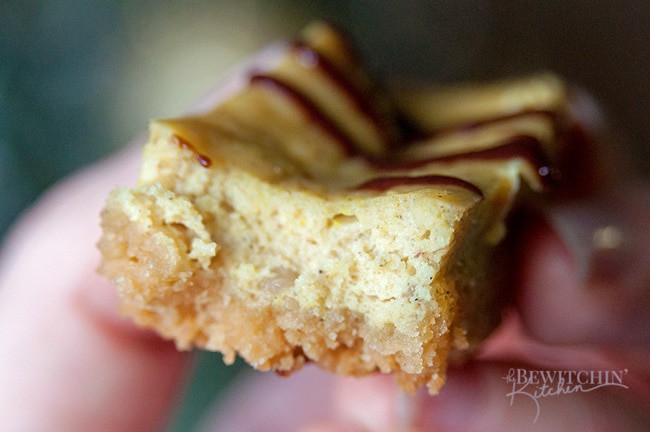 I made the bars both with and without crusts, I found that the crust versions came out better from the Perfect Petites Pan.
Eggnog Cheesecake Bars with Rum Drizzle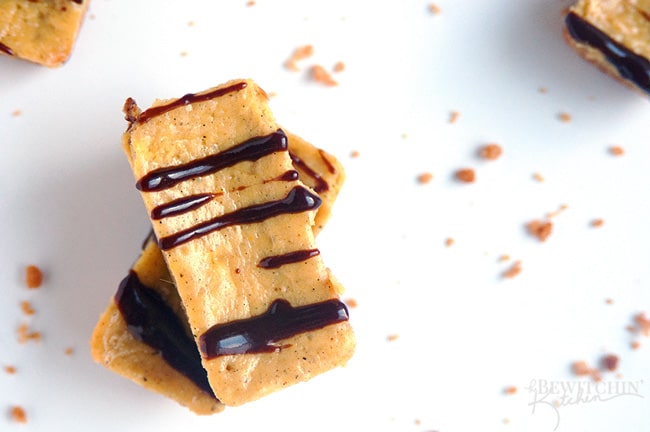 Eggnog Cheesecake Bars with Rum Drizzle
This recipe is simple and easy to make and is an Epicure favorite of mine. Perfect for Christmas parties.
Servings 24 mini bars
Calories 50kcal
Ingredients
For The Cheesecake:
1 1/3 cup shortbread crumbs
2 tbsps melted butter
1 Epicure Eggnog Cheesecake Mix
2 8oz cream cheese softened
4 eggs
1 C greek yogurt
1 tsp vanilla extract
For The Rum Drizzle:
1/4 cup eggnog
1/2 cup semi-sweet chocolate chips
2 tsps rum extract
Instructions
Preheat oven to 325 F.

Combine the crumbs and butter, press into the pan for your crust.

Beat the cream cheese until smooth, add eggs (one at a time), greek yogurt and Eggnog Cheesecake mix.

Spoon the cheesecake mixture into the Perfect Petites pan.

Bake for 20-25 minutes and make sure they're 100% cool before you transfer to a wire rack to cool.
For the Rum Drizzle:
In a microwavable bowl, add your eggnog and chocolate chips. Microwave 30 seconds, stir, microwave again, stir and repeat the steps until it's melted and smooth.

Add rum extract.

Drizzle over Eggnog bars.
Nutrition
Serving: 1g | Calories: 50kcal | Carbohydrates: 2g | Protein: 2g | Fat: 3g | Saturated Fat: 1g | Cholesterol: 32mg | Sodium: 26mg | Potassium: 47mg | Sugar: 1g | Vitamin A: 75IU | Calcium: 19mg | Iron: 0.4mg
Follow On Pinterest
Follow @bewitchinkitchen On Pinterest for more delicious recipes!
If you like this recipe, then please share it with your friends.