Chicken Club Pretzel Bun
This recipe from the chicken club pretzel bun has inspired by Swiss Chalet's Chicken Club Kaiser, but since my grocery store had no Kaiser buns I used my husband's favorite, a pretzel bun.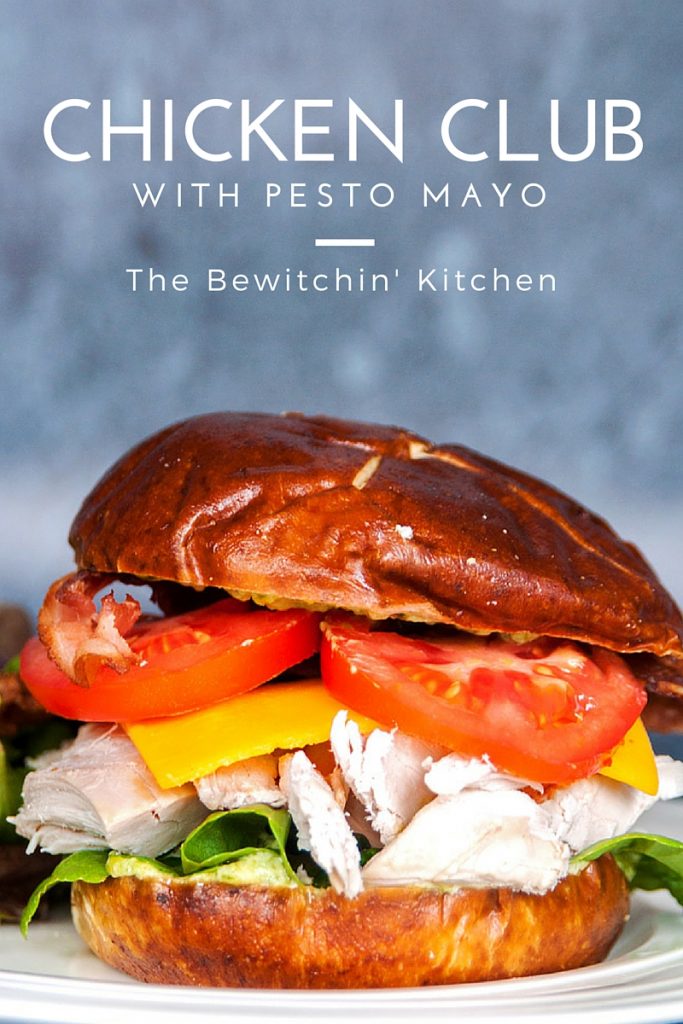 Chicken Club Pretzel Bun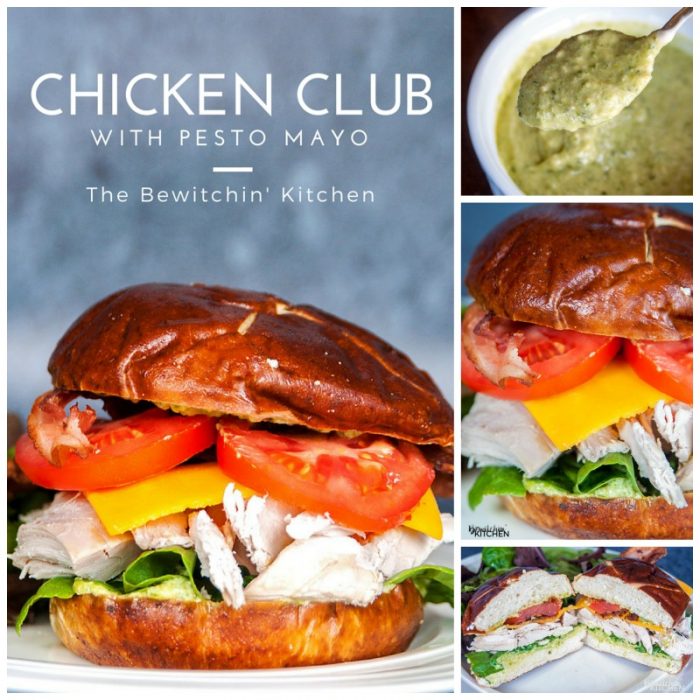 So why the inspiration from Swiss Chalet? Because, as Canadian Chicken Ambassador, I'm celebrating the fact that they use Canadian Chicken!
So what does this mean? It means that Swiss Chalet is stimulating the Canadian Economy and supporting our Canadian Farmers. Not only that but all the chicken you're getting at Swiss Chalet is held up to the highest, national standards.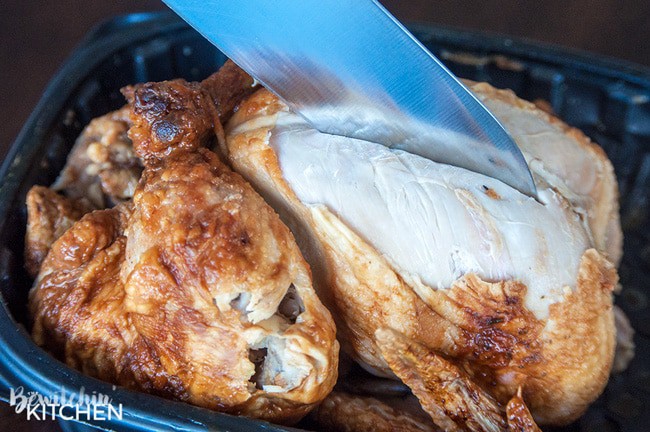 So not only will you be saving time when you pick up a meal at Swiss Chalet, but you'll also be supporting your local chicken farmer. Swiss Chalet brings you a home cooked meal with the convenience of fast food and (like all Canadian chicken) you get it all without added hormones.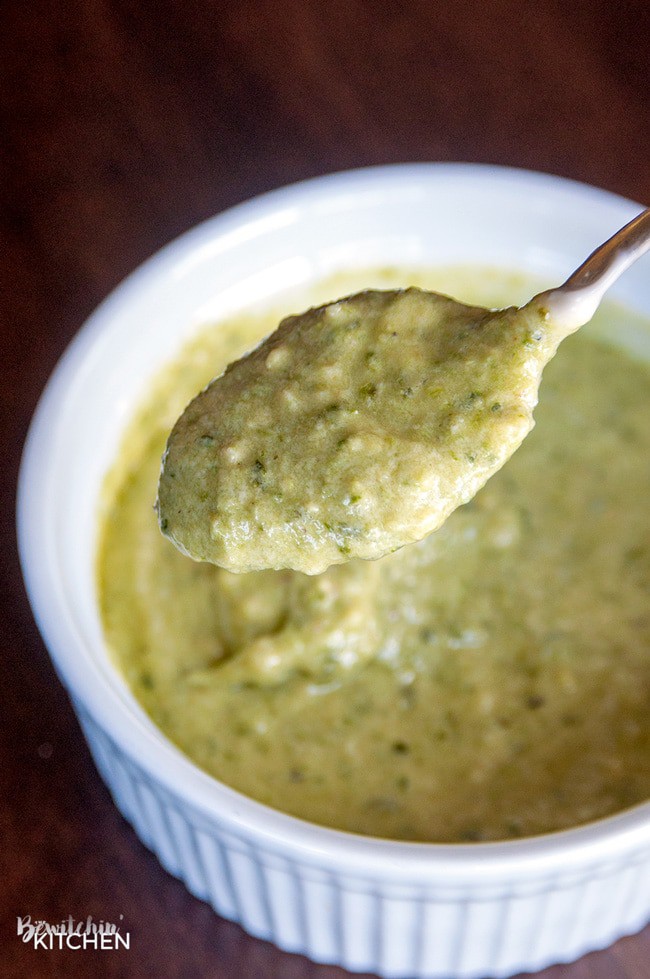 We don't have a Swiss Chalet here in Prince George, but I remember checking it out in Edmonton. When I was looking for a recipe to recreate for this blog post, I was immediately attracted to the Chicken Club Kaiser because of the pesto mayo. I'm a big fan of both pesto and mayo, so I this was a big draw in for me. I don't like raw tomato, so my personal chicken club will be without the vegetable.
Chicken Club Kaiser
As I said before, this recipe for Chicken Club Pretzel Bun was inspired by Swiss Chalet's Chicken Club Kaiser. The creamy pesto mayo is my favorite part!

Chicken Club Pretzel Bun
Servings 4 sandwiches
Ingredients
4 pretzel buns
Chicken breast from rotisserie chicken chopped
4 slices cheddar cheese
8 sliced cooked bacon
Pesto Mayo
1/4 cup pesto
1/4 cup Miracle Whip
Optional toppings: tomato lettuce leaf
Instructions
First, mix up the pesto mayo by combining the pesto and Miracle Whip together.

To set up your bun, spread the pesto mayo on the bottom of the bun and then build up with the lettuce, chopped chicken, cheese, tomato, bacon and top it off the lid of the bun.
Follow On Pinterest
Follow @bewitchinkitchen On Pinterest for more delicious recipes!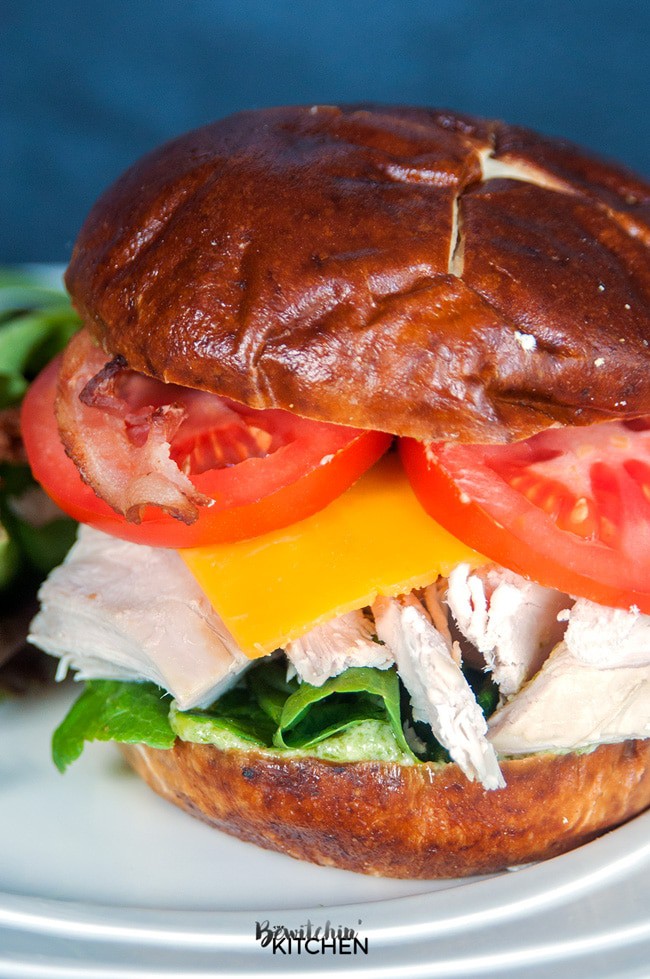 For more recipes and chicken tips (like cooking times) please visit Canadian Chicken on the following social channels: Facebook: Canadian Chicken, Twitter: @ChickenFarmers, Instagram:@ChickenDotCA; Pinterest: ChickenDotCA.
If you like this recipe, then please share it with your friends.

Disclosure: I am participating in the Chicken Farmers of Canada campaign managed by SJ Consulting. I received compensation in exchange for my participation in this campaign. The opinions on this blog are my own.