Easy Spanish Rice Bowl with Seeds of Change #SeedsOfChangeCA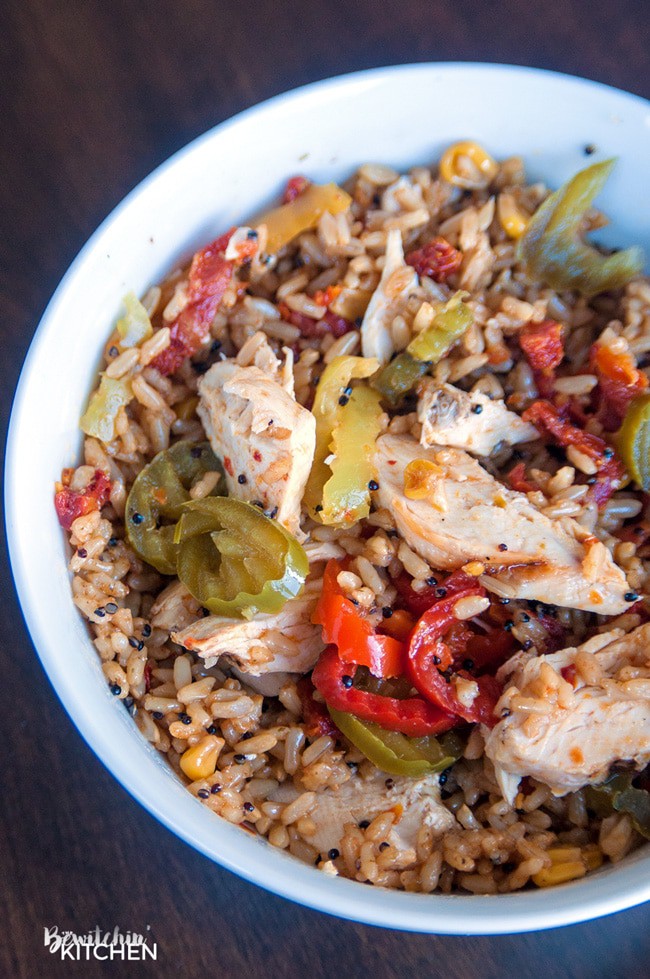 When it comes to lunch, I tend to wait until the last possible moment to the point of hanger and bad decisions. I've come to accept that I need to be prepared and have my ingredients ready to go, like I did for this Spanish Rice Bowl using Seeds of Change.
Seeds of Change: What is it?
Seeds of Change is a certified organic rice and ancient grain brand that you can heat up in the microwave in just 90 seconds. You no longer have to choose between health and a wholesome meal because Seeds of Change has made it easy for us busy individuals. With a combination of rice and quinoa, you're and the ease of simple and quick preparation it's a win-win for all of us.
Another cool fact? Seeds of Change is the only Certified Organic, ready-to-heat rice and grain brand available in Canada.
The Contest
You could win a trip to Price Edward County, Ontario to enjoy a meal with Chef Jamie Kennedy. These meals will be made with local, seasonal produce and with Seeds of Change. Five winners and a guest will be flown from anywhere in Canada and will be supplied with two nights' stay in Toronto plus $1000 in spending money.
This contest ends August 14 (my birthday, maybe it's a sign). 
To enter, purchase Seeds of Change, and then enter online with the code on the package at www.SeedsofChange.ca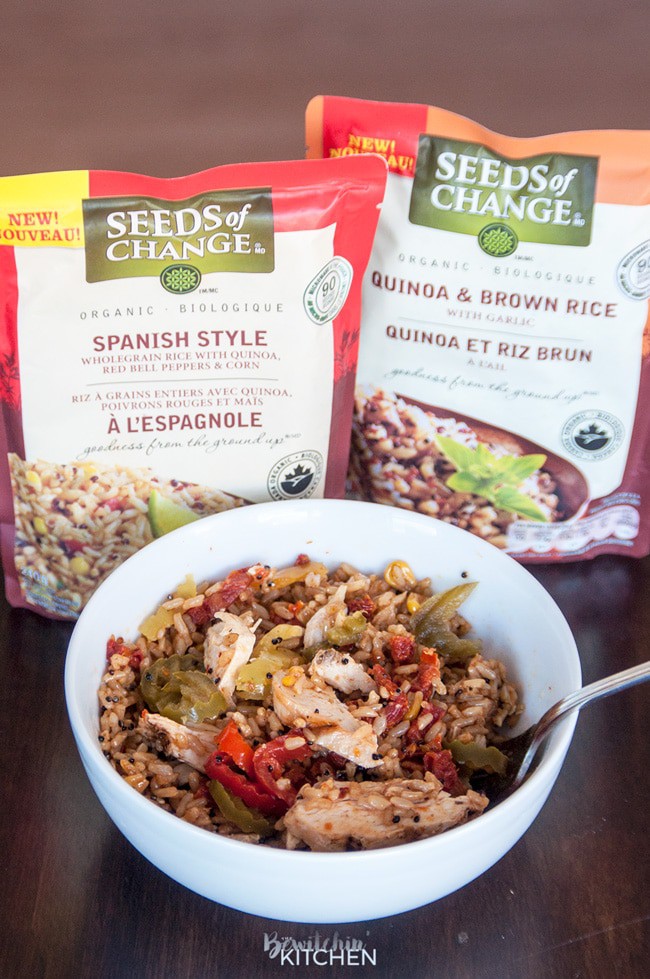 It's so easy to use Seeds of Change as a tool to create a quick, easy and healthy meal. Here is what I did:
Spanish Rice Bowls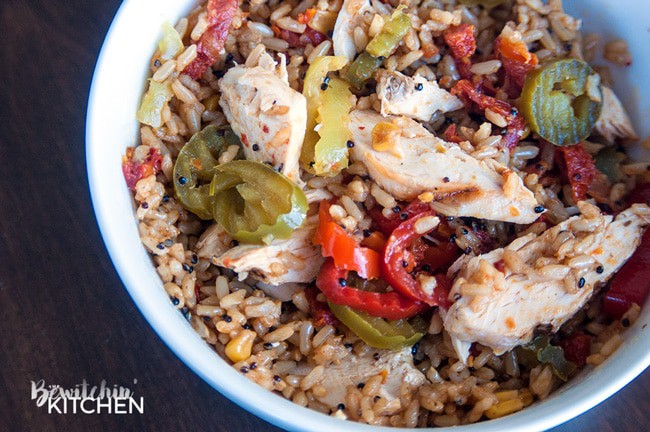 To make the Spanish rice bowls here is what you'll need:
1 package Seeds of Change Spanish Style Wholegrain Rice and Quinoa Blend
1 grilled chicken breast, sliced
Banana peppers
Sundried Tomatoes
To make put together the bowls simply microwave the Seeds of Change package for 90 seconds. Add all the ingredients in a bowl and you're done.
I make this for lunch, but it's also a quick and easy recipe for lunch (perfect for those busy weeknights).
How would you use Seeds of Change to improve your weekday routine?
For more information on Seeds of Change, visit the Seeds of Change website and don't forget about the Seeds of Change® Canada Facebook page. It's a great resource for Canadians who are interested in growing or cooking with organic ingredients.
This is a sponsored post for SheSpeaks/SeedsofChangeCA.