Caramel Apple Overnight Oats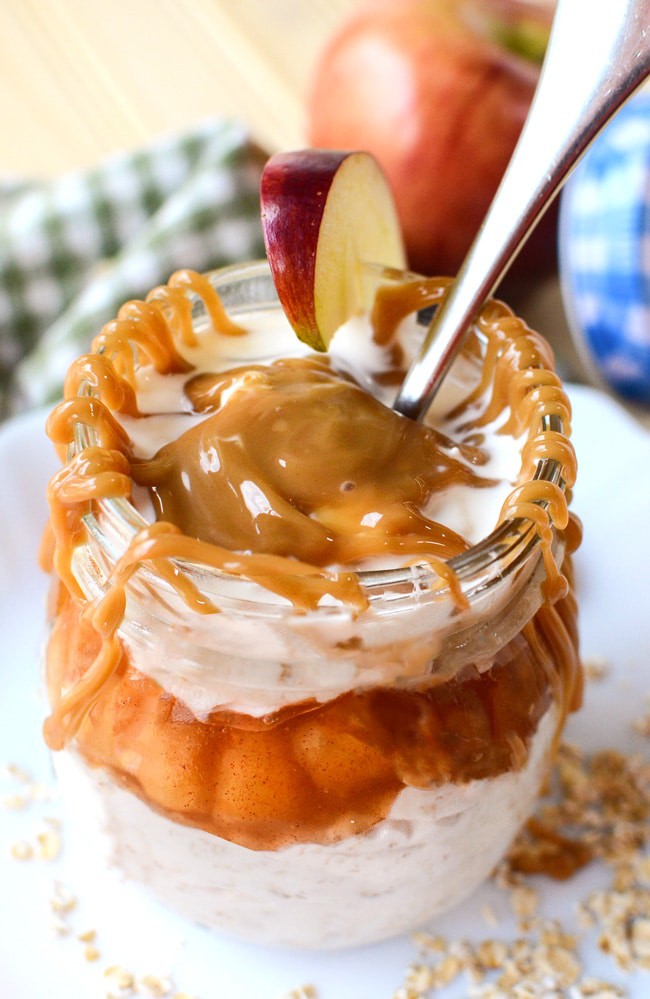 When it comes to desserts, I'm a sucker for fall flavours. I love caramel and I love apples. So why not combine them into a breakfast dish like Caramel Apple Overnight Oats?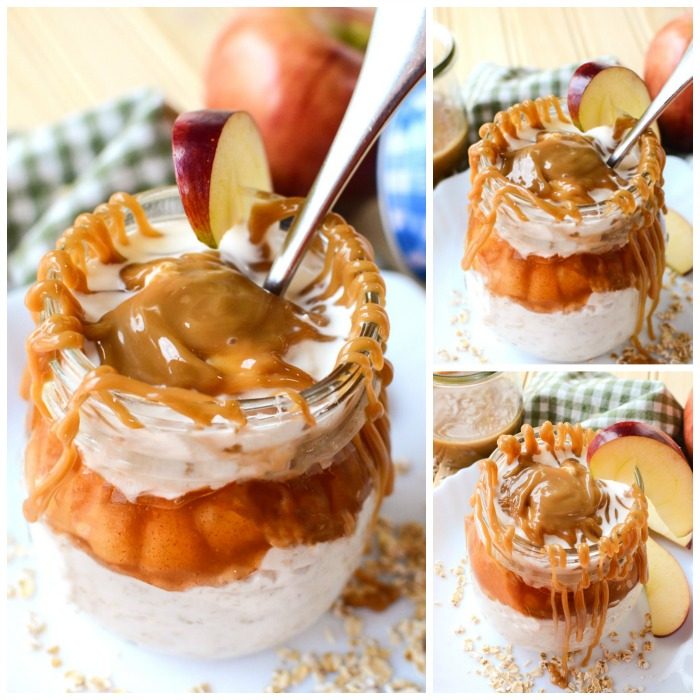 I don't make overnight oats often, only because I forget to do it! I do love the idea of them, though. There are some mornings where I wake up as a bear and it's usually a safe bet to keep your distance until the hanger subsides. Overnight oats are perfect for hangry bears in the morning because it's ready to go, right out of the fridge. All the work was done the night before.
Don't forget to check out Chocolate Banana Walnut Overnight Oats.
Creamy caramel, apple pie filling and vanilla yogurt. This isn't just for breakfast, this simple recipe for caramel apple overnight oats is good for late night snacks (or a snack to get over the afternoon hump). Maybe you should prep a few batches so it's ready at all times.
Caramel Apple Overnight Oats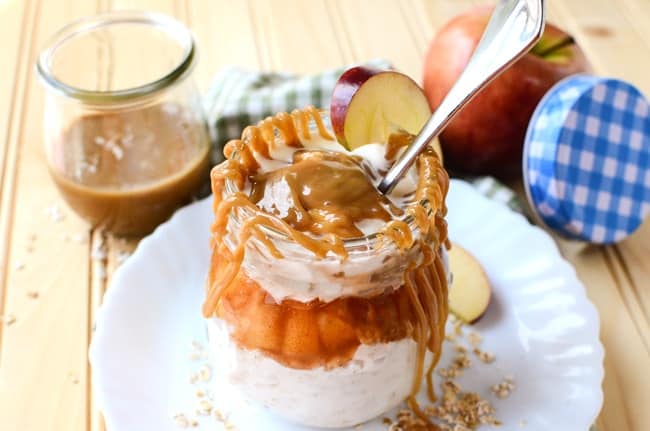 If you love caramel recipes as much as I do, then you need to check out these 10 caramel recipes that will leave you drooling.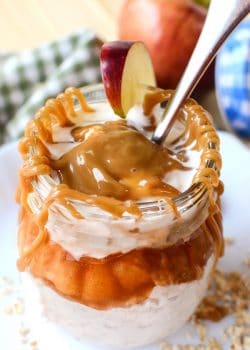 Caramel Apple Overnight Oats
Ingredients:
1 1/4 C Vanilla yogurt
2 Tbsps. Honey
3/4 C Old fashioned oats
1/4 C Whipping Cream
1/2 C Apple Pie Filling
4 Tbsps Caramel
Directions:
Combine the yogurt, oats, and honey together.
Spoon 1/2 of the mixture into the bottom of 2 mason(half pint) jars.
Cut the apples in the pie filling down to a diced size.
Spoon the pie filling into the jars on top of the oats, dividing the filling between the two jars.
Top the pie filling with the remaining oats and let rest in the refrigerator overnight.
When serving, drizzle the whipping cream (or milk if you wish) on the oats to top off the jar.
Drizzle the caramel over the jar and garnish with fresh apple.
All images and text ©
.
If you're a fan of caramel, apples (or breakfast) don't forget to Pin this recipe and share it with your friends. 

FREE Recipe Binder
Are you constantly wondering what's for dinner?
When I don't meal plan I feel behind, and we usually end up ordering take out. This recipe binder will keep you organized and make life a little bit easier.