Chocolate Chip Quick Bread – Homemade In a Hurry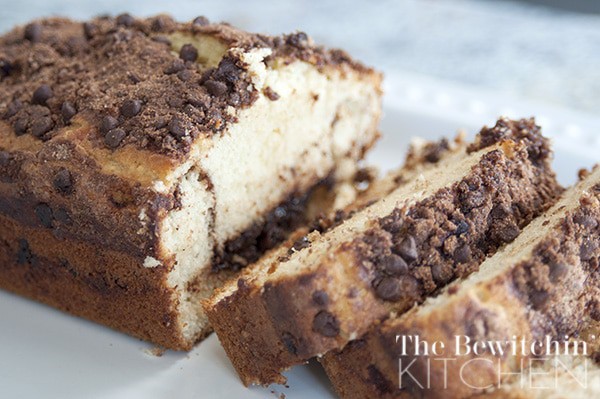 We've all been there: a last minute dinner party, forgotten bake sales or an unexpected guest. It's times like these where we require something homemade in a hurry, like this Chocolate Chip Quick Bread from Robin Hood.
I wear many hats in my life: I'm a mom, a wife, a student, a friend and I also work from home. As much as I enjoy baking, it's not always easy to find the time to create an amazing dessert to bring to functions or even to enjoy for myself.
When I see my friends posting their chocolate chip cookies they made with their children, or when my husband asks if I can make a cake "one of these days" it brings on a little bit of guilt.
It's time to delegate.
I decided to hand over the baking prep to Robin – Robin Hood, that is. Robin Hood has come out with a line of quick bread mixes that require little time and produce a big impact.

I opted to try their Chocolate Chip Quick Bread Mix. It was really easy to prepare. Simply dump the ingredients in a bowl, mix, pour half the batter into a greased loaf pan, sprinkle 2/3 of the chocolate mixture over top, pour the rest of the batter and sprinkle the remainder of the chocolate mixture. Then you just toss it in the oven and go back to doing whatever it may be that needs your attention for 45 minutes. (In my case that was work)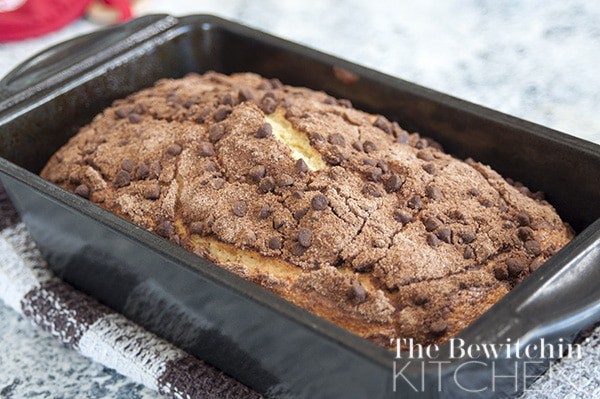 In just 45 minutes, I was presented with a chocolate chip quick bread that looked beautiful and homemade. I let it cool for a good twenty minutes before I transferred it to a serving platter.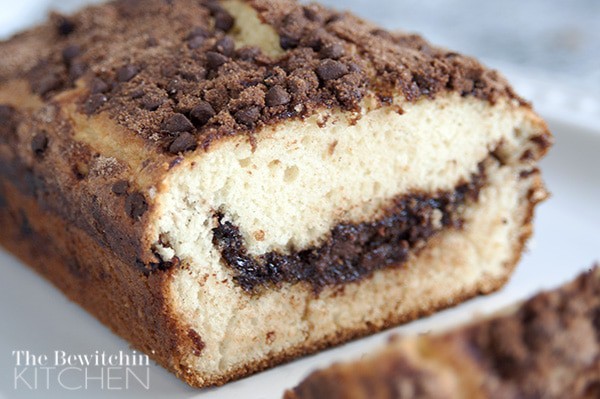 The results were fantastic. I was left with a dessert that filled my house with the aroma of a bakery, my husband even asked if I had a new candle when he first walked in the door. (That proves that I don't bake as often anymore.) With just five minutes of prep work, I was given a quick bread that looked like I spent a solid twenty minutes in preparing. I love that.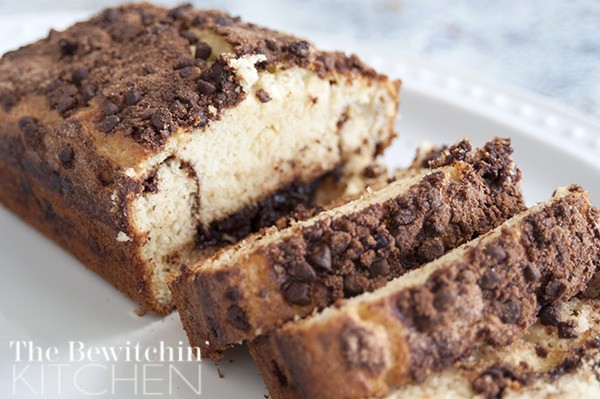 The Chocolate Chip Quick Bread Mix from Robin Hood is perfect for those last minute class parties (the ones the kid's tell you about the eve of, right before bedtime), impromptu dinner parties or a little treat for a job well done; whether that means a completed project or keeping your cool after a frustrating grocery shop with the kids.
New Robin Hood® Quick Bread Mixes give you a homemade solution that can go from box to oven in just 5 minutes. With only three simple and easy steps, your last minute treat is baking in the oven and you are ready for whatever comes your way next! Easy to prepare and even easier to enjoy, New Robin Hood Quick Bread mixes come in a variety of delicious flavours like Lemon Poppy Seed Flavour, Banana Flavour, Cinnamon Swirl and Chocolate Chip. For more information, please visit http://www.robinhood.ca
Disclosure: This post was brought to you by Robin Hood® via Mode Media Canada. The opinions expressed herein are those of the author and are not indicative of the opinions or positions of Robin Hood®.
Looking for more great ideas? Click here to follow me on Pinterest!
Visit Randa | The Bewitchin' Kitchen's profile on Pinterest.