Healthy Snacks With Zoku & Pineapple Popsicle Recipe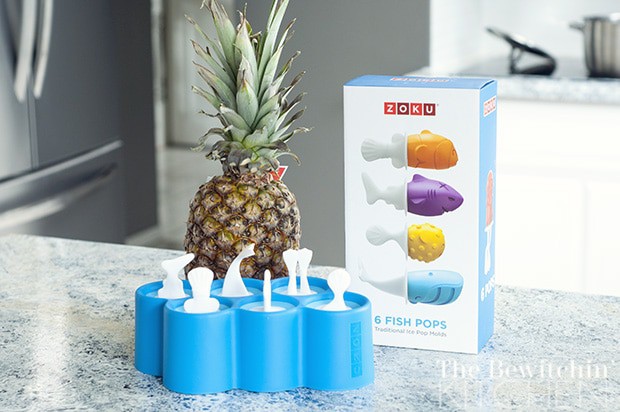 My son loves frozen treats. Whether it's ice cream, freezes or popsicles he is always asking for a treat and I find myself saying no too often. I made Pineapple Popsicles with my new Zoku, and now my son can help himself whenever he wants.
Zoku: What Is It?
Zoku provides a variety of options for making treats at home. From popsicles to slushes Zoku provides a vast line up of products to help keep you cool during the hot summer months. Best of all, you can control what's in your frozen treats (no dyes or added sugar for this house).
I was sent the fish pop molds from Zoku to review, and as soon as they arrived at the door I knew I was going to create something with pineapple.
Fish Pop Molds include your favorite under-the-sea creatures including a Shark, Clownfish, Octopus, Whale, Puffer Fish and even a  Zoku Scuba Diver. Mix and match the tails for fun and surprising results. The sticks contain drip guards and have amusing "skeletons" that are revealed as the pops are eaten. The pops are easy to remove from the molds by simply pulling on the sticks, no rinsing is required.
Includes: 1 set of 6 molds and 6 sticks with drip guards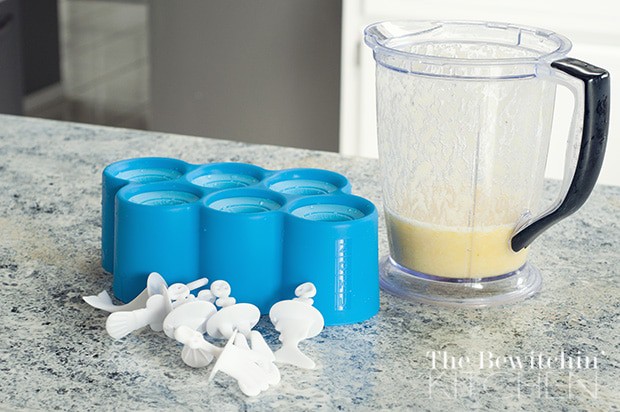 After washing the ice pop molds and "skeleton" sticks, I was ready to go.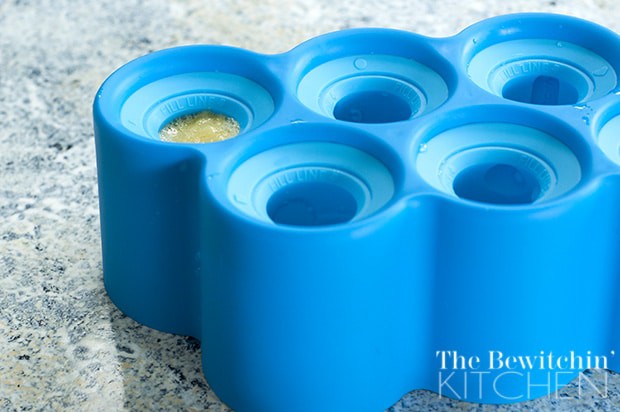 I prepared my ingredients and poured to the recommended fill line.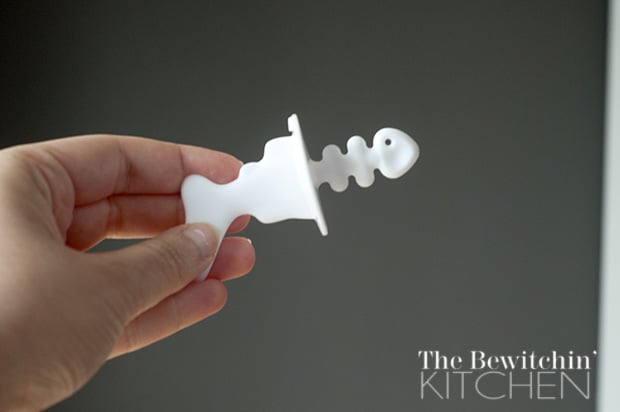 Look at how cute this Popsicle sticks are. When you're finished eating the creature, you're left with a skeleton. Each stick has a drip guard at the bottom to catch the liquids and prevent sticky hands.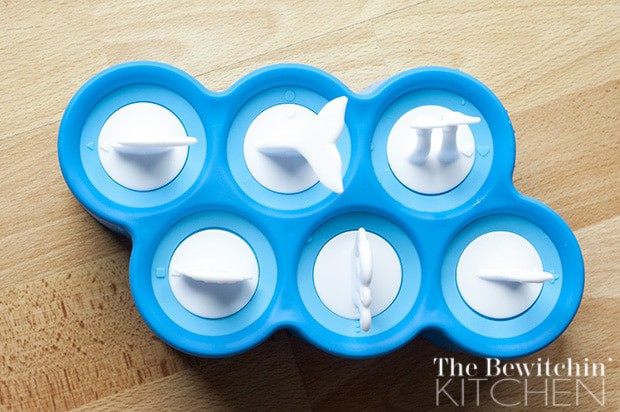 Zoku makes it really easy to ensure you have the molds lined up with the right character; simply match the shapes and line them up. This way your scuba diver's legs are on the right way.
Once you have put your ice pop together, store in the freezer. In eight hours, you will have a healthy Popsicle treat that your whole family will enjoy.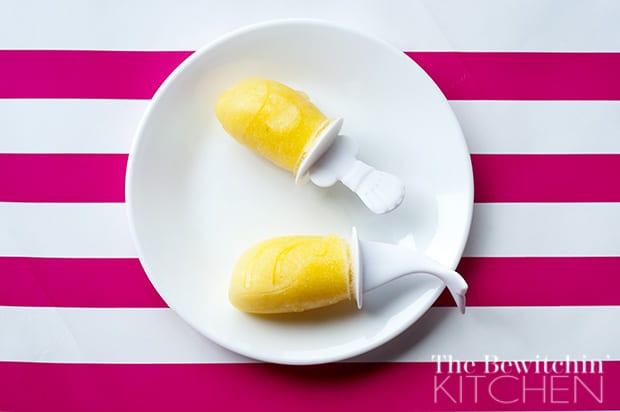 Removing the ice pop is easy, just pull up and the sleeve releases with easy. There is no rinsing required.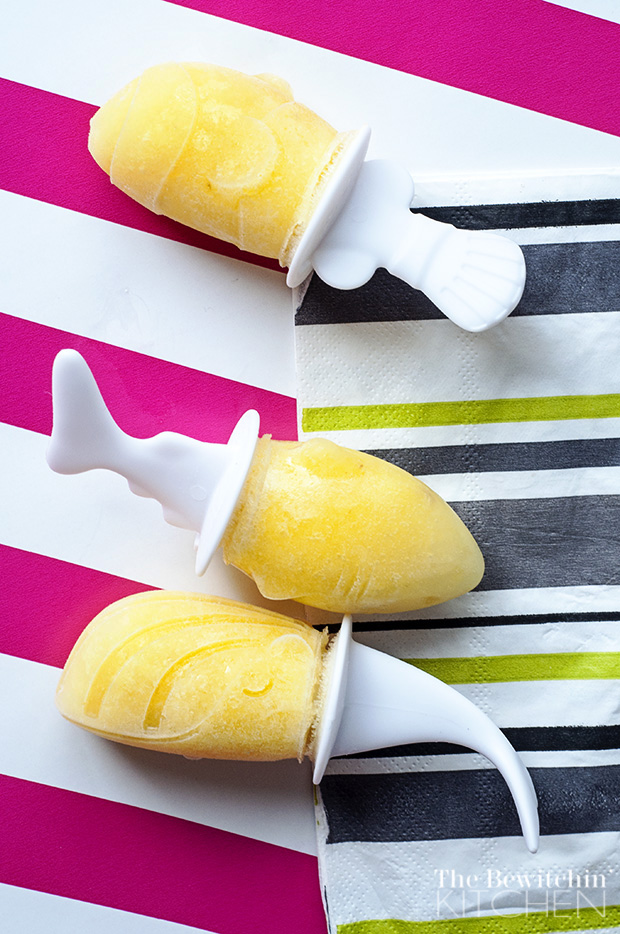 The molds I used are available here: