PiYo – A Low Impact Workout That Delivers Results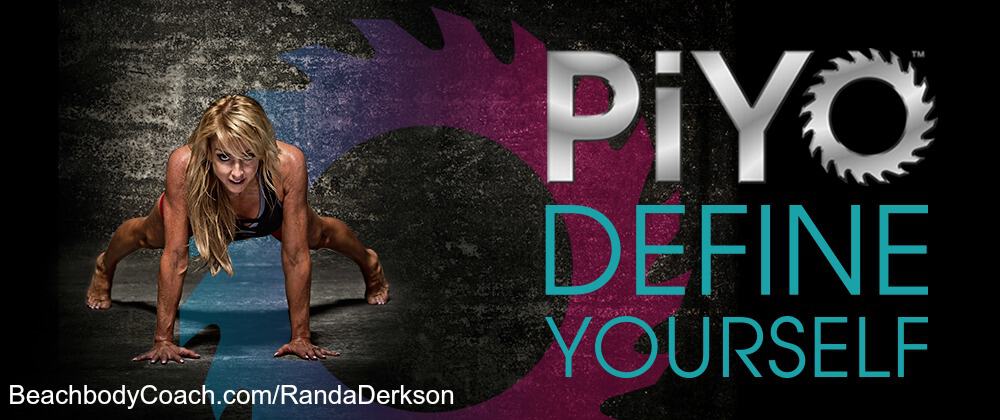 PiYo is Chalene Johnson's newest workout released with Team Beachbody. I ordered myself a copy the day it was released and it has finally arrived.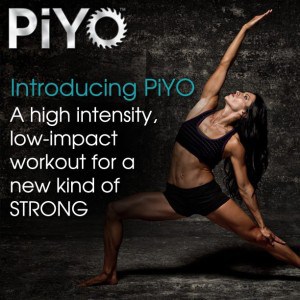 Created after sustaining injury after injury, Chalene Johnson created PiYo – a workout that is truly for everyone. PiYo is a combination of yoga, pilates and strength; it uses your body weight along with works WITH your body. It's low-impact (meaning it's easy on your joints, back, and previous injuries) and there is a modifier available to take the workouts down a level.
From celebrity trainer Chalene Johnson, PiYo is a low-impact, high-intensity 60-day body transformation program. It uses the most effective pilates and yoga inspired moves set to a fast pace to help burn fat and sculpt long, lean muscles. Carve every inch of the body without jumps, weights, or strained joints.
Watch the PiYo Trailer:
It took two weeks for PiYo to arrive (which isn't bad for Northern British Columbia), and it arrived this Wednesday – it was like Christmas!
My PiYo Goals:
After finding out that my hormones are all over the place, I am not focusing on weight loss because it will be a losing battle. This summer I am focusing on stabilizing my thyroid levels with my new doctor and becoming healthy. After a recent trip to my new Naturopath, I found out that not only my thyroid levels are out of whack (I had my thyroid removed in 2011 and even though my medical doctor said they were fine – I knew they weren't) but my estrogen is high, my blood pressure is low and a few other problems.
My focus is to be healthy, become stronger, build some muscle, and work on my flexibility (bonus points if I lose some body fat but I have been told not to expect it until my body is healed). I am also hoping that this workout (since it is based on yoga moves) will help me with stress and help me become more centered.
I will update my progress after each month (twice).
What I received:
I ordered the deluxe kit, so I received the following:
PiYo Base Kit (9 workouts, calendar, nutrition guide, tape measure, quick start guide, PLUS a free DVD – Hardcore On The Floor).
Yoga Mat
2 accelerated workouts (Full Body Blast & Strong Legs)
PiYo Base Kit retails for $59.85
PiYo Deluxe Kit retails for $119.70
All PiYo orders, ordered through me receive a FREE BONUS WORKOUT – Hardcore on the floor.
July Deals
For the month of July PiYo is on sale over at Team Beachbody to celebrate it's release. All PiYo orders receive free shipping.
Save $70 For July with the Challenge Pack: The PiYo Challenge Pack Promotion is reduced to $140 in the Team Beachbody Store NOW (normally $160), and you can take advantage of these big savings through the end of July!
Included in the PiYo Challenge Packs:
PiYo Basic Retail: $59.85
30-day supply of Shakeology®—the superfood shake that helps give you energy, reduce cravings, and accelerate your fitness results—delivered on Home Direct, our monthly autoship program. (Cancel anytime.) Retail: $129
A FREE 30-day VIP trial membership in the Team Beachbody® Club, where you'll find all the support you'll need to complete your Challenge. (Cancel anytime.)
Plus Super Discount shipping (and SAVE OVER $12) every month if you want to continue with Shakeology.
You can purchase PiYo by visiting my Beachbody Coach site or by clicking the image below: