Easy Valentine's Day Dessert: Chocolate Shot Glasses
Looking for an easy Valentine's Day dessert? I have a great idea for you and it will only take 2 minutes in the microwave and under an hour in the fridge. The best part? You can make this dessert your own easily, the possibilities are truly endless.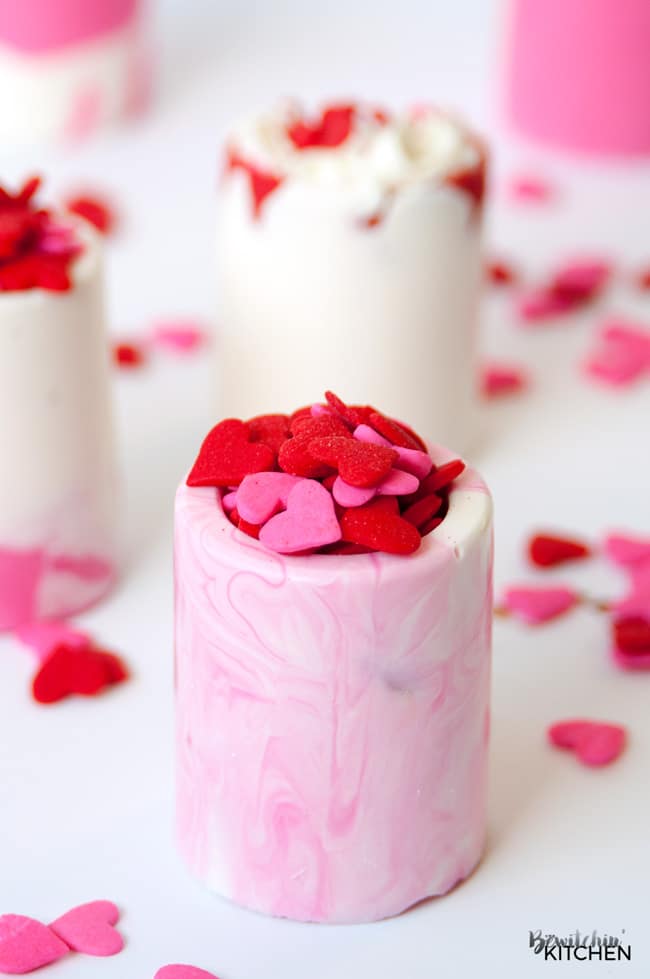 I love my Wilton Shot Glass Mold
! Ever since I made these Homemade Chocolate Shot Glasses with Gingerbread Cheesecake Filling, I've been thinking of more ways to use the mold (spoiler: I have a few fun posts planned).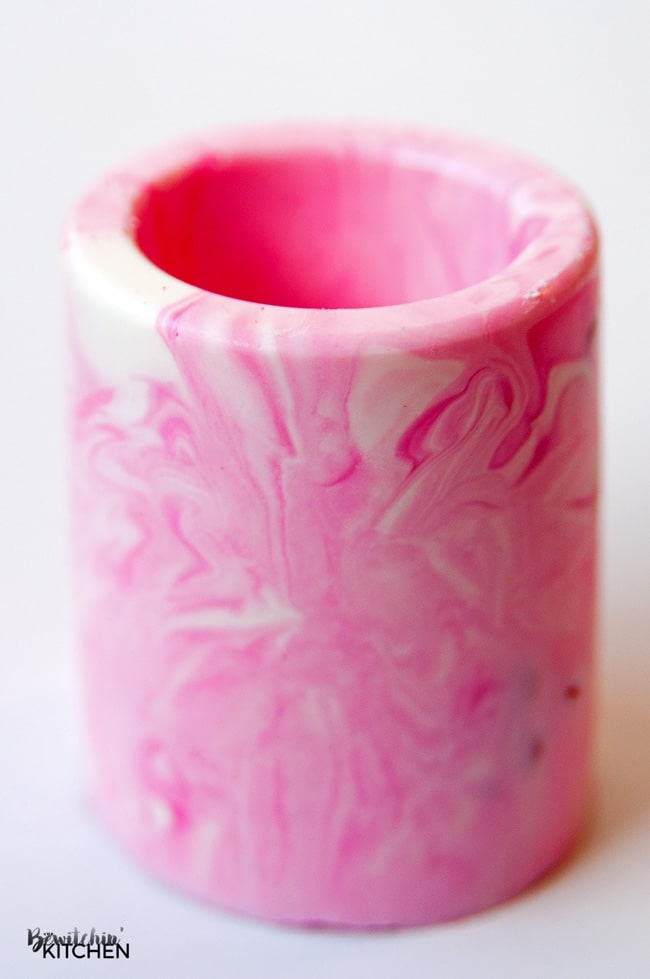 Since Valentine's Day is right around the corner, I thought it would be fun to do a themed post using more Candy Melts. In this "recipe" I used both the Wilton Bright White Vanilla Candy Melts
and the Wilton Bright Pink Vanilla Candy Melts
.
Using two different colors of Candy Melts is fun. I did some white, some pink, some half and half, one with sprinkles along the top and then I marbled the two together and created my favorite shot glass. I also added some Valentine's sprinkles in the marbled shot glass, but you couldn't really tell they were in there.
I put together a quick video of how I put this easy Valentine's Day dessert, for those of you who are like me and learn better from videos!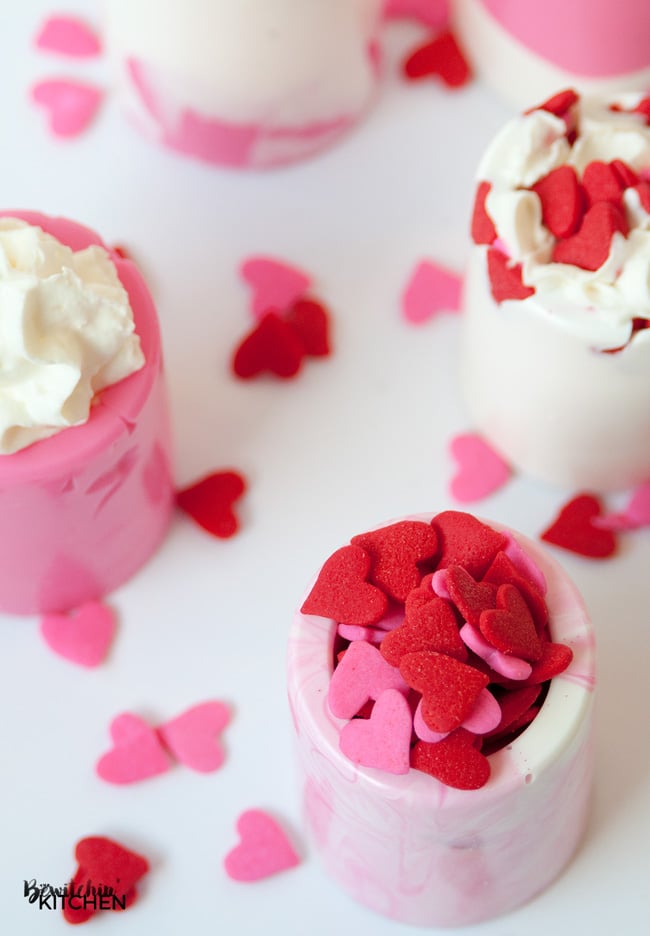 Easy Valentine's Day Dessert: Vanilla Chocolate Shot Glasses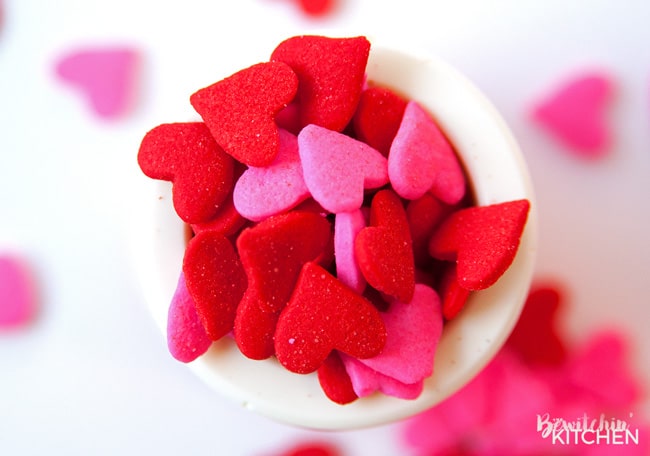 To fill these shot glasses I used some heart sprinkles and good ol' fashioned canned whip. The original plan was to whip up a strawberry cheesecake filling, similar to the Gingerbread Dessert Dip but I fudged that one up and added too much strawberry yogurt. It's too tasty to toss, so I'll be creating some Valentine's Day Pancakes tomorrow.
VANILLA CHOCOLATE SHOT GLASSES
Servings 8
Instructions
Note: you will need two separate bowls for each color.

For each Candy Melts bowl you will need to microwave it on medium power for 30 seconds at a time, stirring in between interval. Do this for a total of two minutes, or until it's full melted. Even if the Candy Melts look like their still a little chunky, keep stirring. You don't want to over cook them.

Poor into the

Wilton Shot Glass Mold

, transfer to the fridge on a flat surface (baking sheet) for at least 30 minutes. Mine were ready when I checked on them after an hour.

Pop them out and fill with desired filling.
Follow On Pinterest
Follow @bewitchinkitchen On Pinterest for more delicious recipes!
Like this recipe?
You can Pin it by hovering over any image or by clicking the Pinterest icon either on the bottom of the post or the left-hand side.