Southwestern Chicken Stuffed Peppers
I've been on a spicy and southwestern kick for a while now, and today I created these Southwestern Chicken Stuffed Peppers. I'm excited to share this easy and tasty recipe with all of you plus an exciting announcement.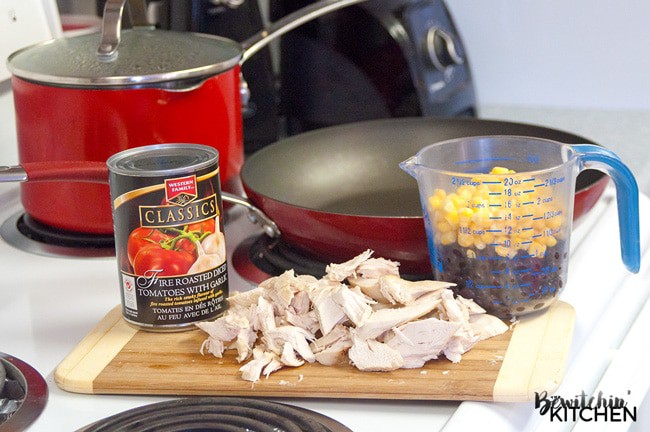 I cook with Canadian chicken a lot. How much? It's safe to say that 5/7 days of the week we serve chicken for dinner. Why Canadian chicken? It's easy, it's versatile and it's healthy. Plus it's delicious!
With my family's love of chicken, I'm excited to let you know that I have been selected as a 2016 CFC Brand Ambassador.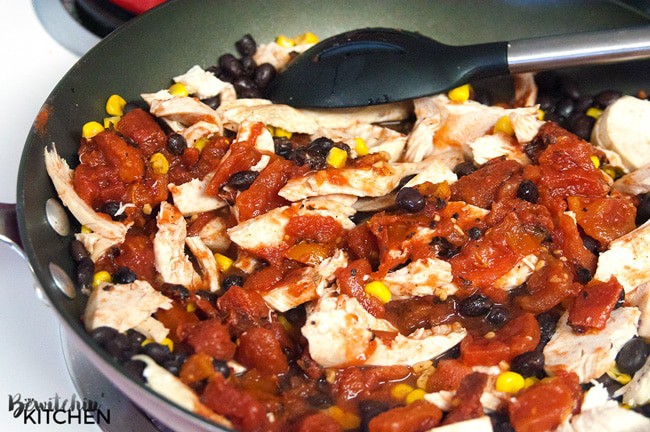 I'm excited to learn with you about Canadian Chicken, the farmers and anything beyond the coop. Did you know that there are several farming methods from the CFC Farmers?
So what's the difference between them all? 
Free Range: Free range birds must have access to the outdoors. This varies from farm to farm.
Free Run: Free run chickens do not need to be raised outside but they are required to be able to move around freely within the barn. All chickens raised for meat in Canada are  free run.
[ctt title="Want to know the difference between free range and free run chickens? I broke it down for you." tweet="Want to know the difference between free range and free run chickens? I broke it down for you. http://ctt.ec/H7d0y+ #ChickenDotCa" coverup="H7d0y"]
Grain Fed: This is mostly for marketing. All chicken in Canada is given a feed that consists of at over 88% grain.
Halal: Meat that comes from chicken that are well-rested and handled in a way the minimizes suffering. Common in the Muslim faith.
Hormone Free and/or Steroid Free: Hormones have been banned from chicken since the 1960's in Canada. This is more so a marketing gimmick, don't pay extra for these chickens.
Kosher: Kosher means that this fits the dietary requirements of Jewish law.
Organic Chicken: Organic chicken is raised to a specific standard as laid out by the Canadian General Standards Board, in addition to the standards set by an organic certification board. Generally, chicken must be raised with certified organic feed that contains no animal by-products or antibiotics and any supplements, such as vitamins, must be approved by a certification body.
Vegetarian Grain Fed: This means that the feed has no animal by-products. For the protein source, soy is included but keep in mind that it can alter the taste and color of the meat.
Raised Without Antibiotics: This means that the chicken was raised without any antibiotics.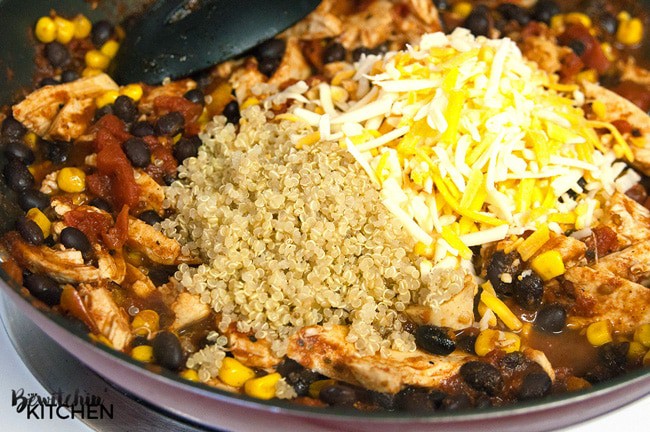 On top of the types of farming, I have also learned how important it is to keep Canadian chicken in Canada. I am 100% behind purchasing from a registered Canadian chicken farmer. Why? Because they are subject to mandatory and auditable programs for food safety and animal care. On top of that, it supports our economy.
So how do we know if the chicken we buy is Canadian? It's easy, look for the Raised by a Canadian Farmer logo on your package of chicken. If your grocery store doesn't have any, ask them to bring it in!
Here's the logo you want to look for: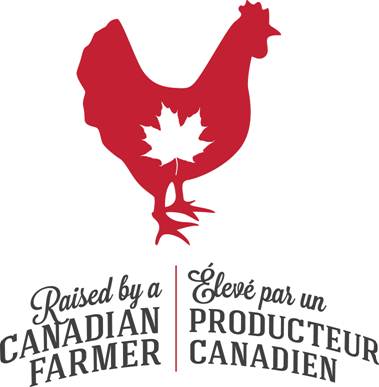 With the turn of the new year, many of us feel that it's a great time to start fresh. I have many goals for 2016, one of them is to improve my health and eat towards my goals.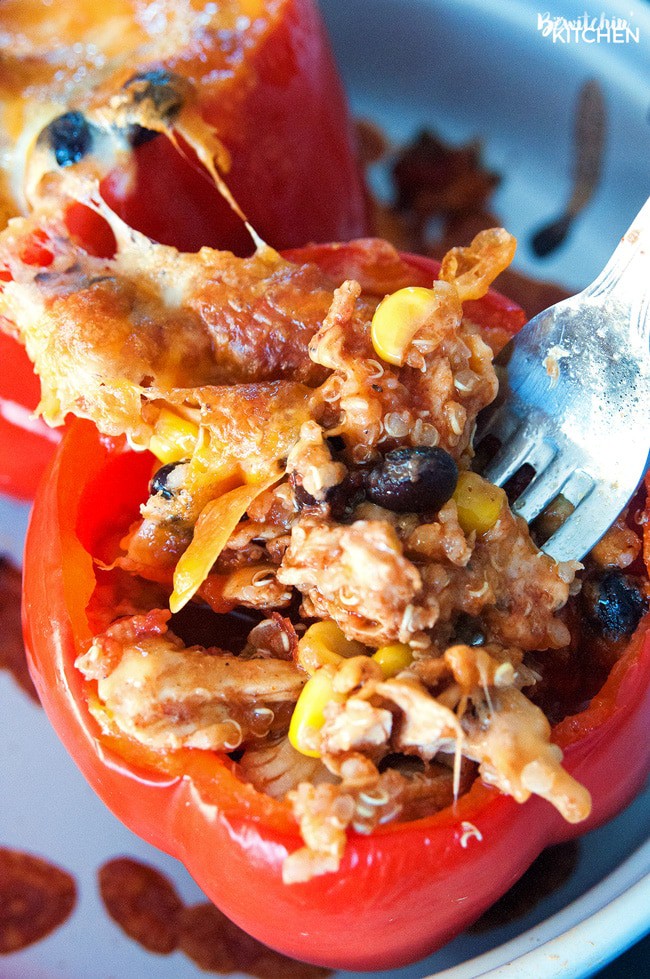 I work from home, but I still have days where cooking all day can be challenging. What I like to do is to purchase a rotisserie chicken or roast a few chicken breasts ahead of time for quick, easy and nutritious dinners. When the chicken is pre-cooking, I just have to toss it in with the rest of the ingredients and I have a healthy meal in half the time.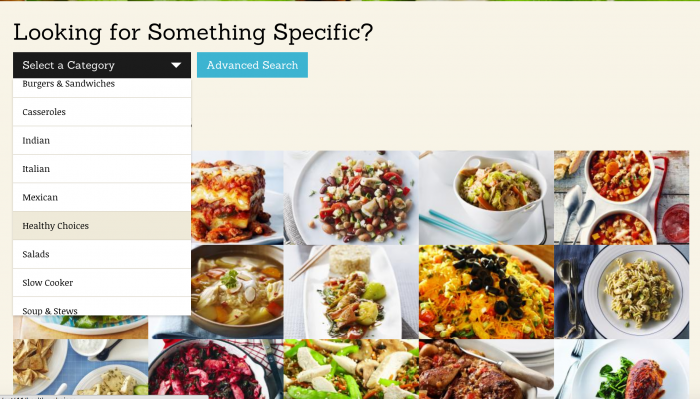 If you need inspiration for healthy meal ideas, be sure to check out the Healthy Choices on Chicken.ca (the spinach feta burgers sound so good). It's easy to find a recipe for your mood on Chicken.ca. Click on the recipe link on the top navigation bar and select the category of your choice.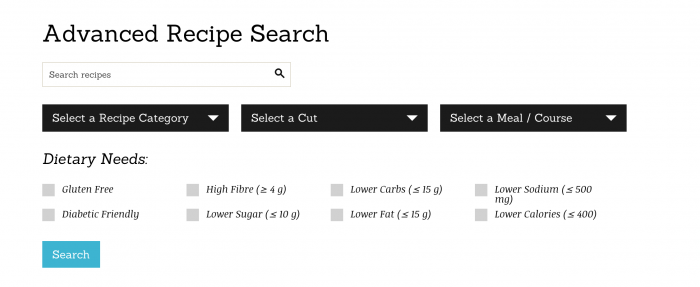 There is even an advanced recipe search. I love how you can select the cut you're working with and your individual dietary needs. As you can see in the above image, you can narrow it down by calories, whether it's gluten free and if it's low carb. There is an option for everybody on Chicken.ca.
Related: Paleo Stuffed Peppers
Southwestern Chicken Stuffed Peppers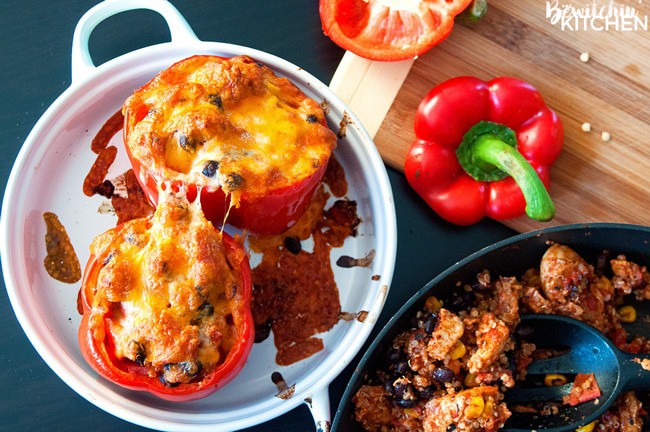 As I said in the beginning of the post, I have been on a southwestern kick. I love the flavors of cumin and chili, along with the combination of chicken and beans. One of my goals for the month of January is to add more vegetables to my diet. Originally I wanted to post a southwestern fajita but instead, I decided to nix the corn tortillas and opt for bell peppers in their place.
Note: the baker I used is from Epicure but any baker will work. I've heard great things about this Rachel Ray Stoneware Baker.
Southwestern Chicken Stuffed Peppers
These Southwestern chicken stuffed peppers are a cheesy dinner that kicks meal planning up a notch! A group pleaser for sure.
Servings 4
Calories 474kcal
Ingredients
4 red bell peppers
2 chicken breasts cooked and shredded
1 14oz can fire roasted diced tomatoes
1 cup black beans
1/2 cup frozen corn
2 tsps chili powder
1 tsp cumin
1 tsp oregano
1/2 tsp sea salt
1 cup cooked quinoa
1 1/2 cups tex mex cheese shredded
Instructions
Preheat the oven to 425.

In a large pan over medium-high heat add the beans and frozen corn. Stir around until the corn is no longer frozen

Shred the chicken breast.

Add the chicken, fire roasted tomatoes, and seasonings. Simmer over medium for 5 minutes.

Add the quinoa and the cheese, mix until melted.

Remove the tops off of the red peppers and spoon out the seeds and ribs.

Spoon the mixture evenly between the red peppers. Transfer to a baking pan (a cake pan works well) and roast at 425 for 20 minutes.
Nutrition
Serving: 1g | Calories: 474kcal | Carbohydrates: 33g | Protein: 42g | Fat: 18g | Saturated Fat: 9g | Cholesterol: 116mg | Sodium: 712mg | Potassium: 1031mg | Fiber: 8g | Sugar: 5g | Vitamin A: 4480IU | Vitamin C: 154.8mg | Calcium: 351mg | Iron: 3.5mg
Follow On Pinterest
Follow @bewitchinkitchen On Pinterest for more delicious recipes!
Want more healthy recipe inspiration? Check out and follow the Chicken Farmers of Canada on the follow social profiles:
Facebook
,
Twitter
,
Instagram
 and
Pinterest
.

Disclosure: I am participating in the Chicken Farmers of Canada campaign managed by SJ Consulting. I received compensation in exchange for my participation in this campaign. The opinions on this blog are my own. This post contains affiliate links.