Sweet Sriracha Easy Chicken Stir Fry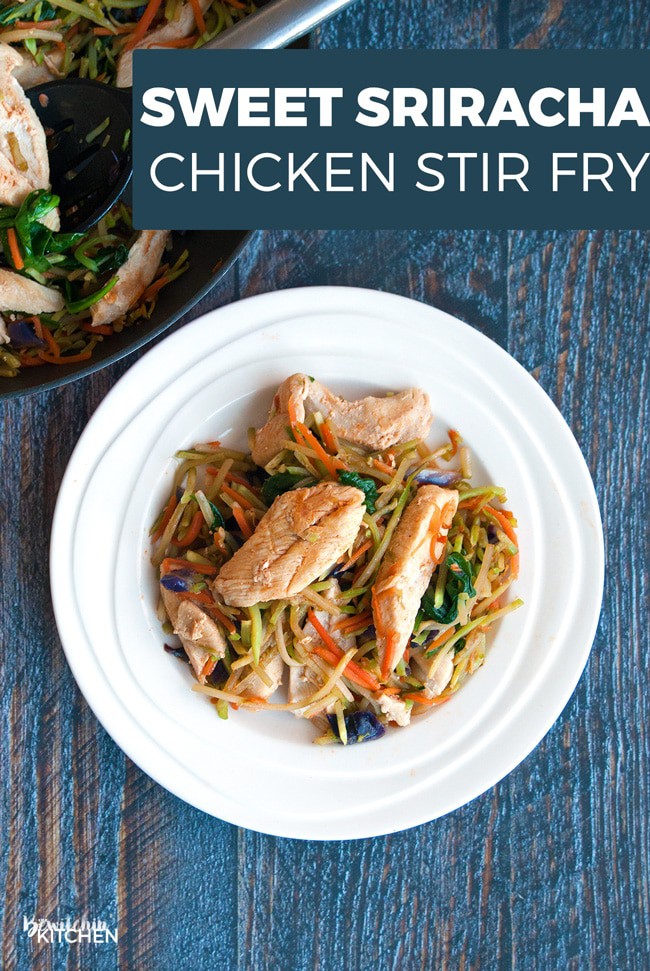 I love easy chicken stir fry recipes, anything that goes from skillet to plate in a matter of minutes boasts well in my books (I get really hangry). On top of an easy recipe, this Sweet Sriracha Chicken Stir Fry tastes amazing!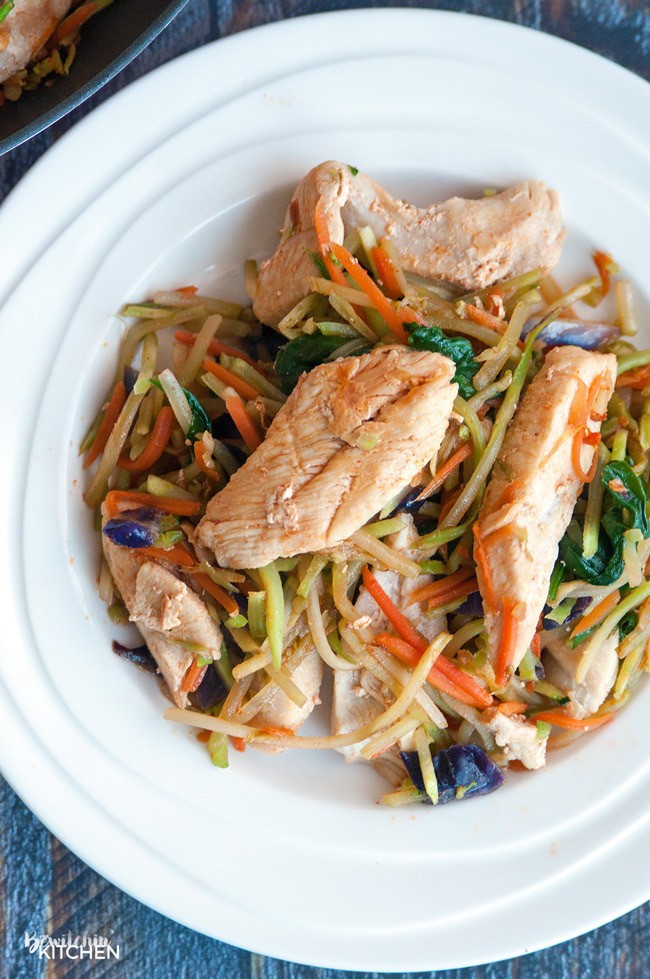 The part that took the longest of this easy chicken stir fry was cooking up the chicken. If you have pre-cooked chicken on hand, this recipe will take you less than 5 minutes to make (how awesome is that?).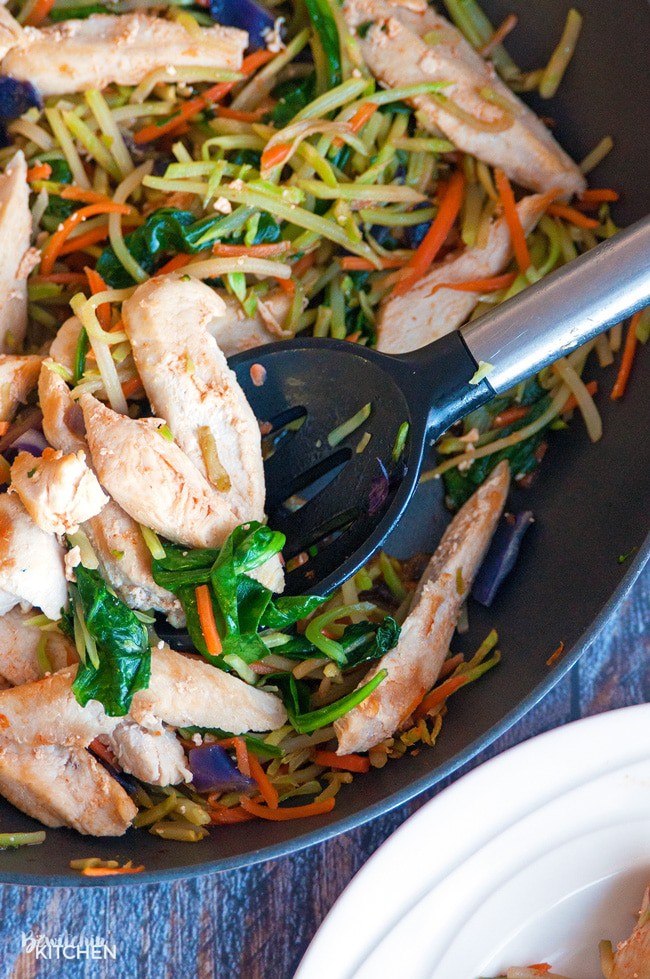 For the veggies I just used bagged spinach and bagged broccoli slaw. All you have to do is dump and sautee and you're set. Broccoli slaw, just be my new favorite ingredient!
Easy Chicken Stir Fry with Sweet Sriracha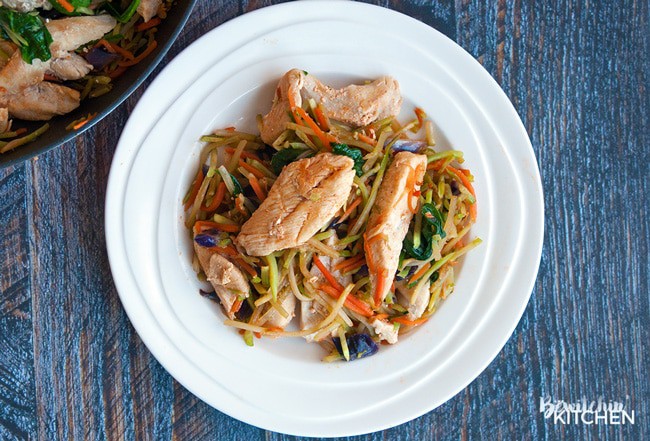 Recipe note: I used coconut aminos, I recently bought it out of curiosity and I love it. It's an alternative to soy sauce, it's a little sweeter and less salty. If you don't have any, soy sauce or liquid aminos will work just fine. You can get them here on Amazon. If you're heading to your local grocery store, it's in the organic aisle. Take a peek to see what they look like.
PS: If you like this recipe, then you will LOVE this recipe for Coconut Crusted Chicken with Thai Chili Sauce.

Sweet Sriracha Easy Chicken Stir Fry
Ingredients
2 tsps olive oil
3 chicken breasts sliced
1 bag broccoli slaw
2 cloves garlic
2 cups spinach
1/4 cup coconut aminos
1 tbsp sriracha sauce
Instructions
Add the oil to a large skillet (wok) and heat over medium heat. Add the chicken and cook. Remove chicken and set aside.

While the chicken is cooking combine the coconut aminos and the sriracha in a bowl and mix. Set aside.

In the empty pan, add the broccoli slaw and garlic. Saute for a few minutes, just enough for it to be heated through. You don't' want the slaw to go soggy, keep it crisp. Add the spinach and wilt it.

Add the chicken and sriracha mixture and stir together.
Follow On Pinterest
Follow @bewitchinkitchen On Pinterest for more delicious recipes!
What's your go-to quick meal idea?