How To Freeze Cherries
Have you wondered how to properly freeze cherries? It's really easy, and in reality this is a great way to not only freeze cherries but to freeze fruit as well.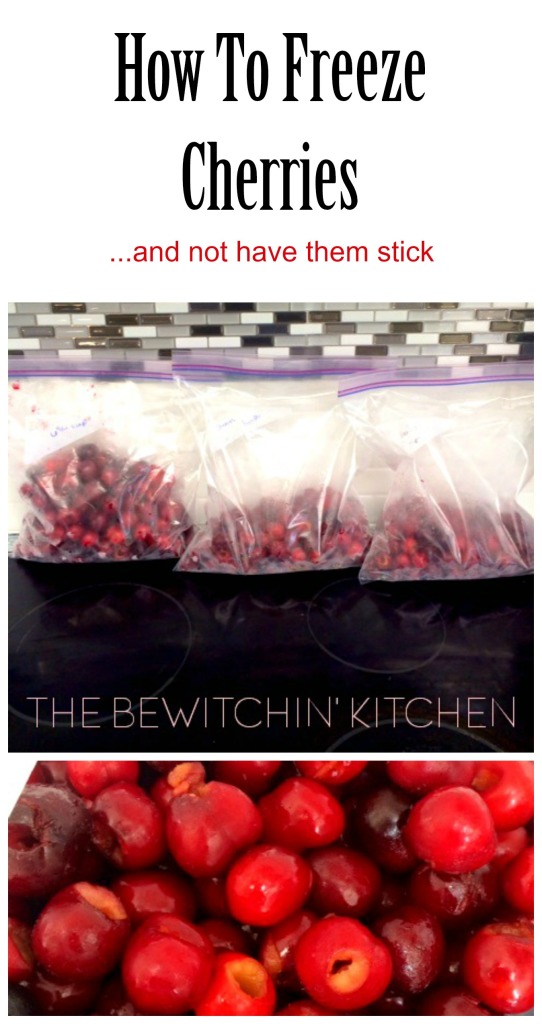 As you may have heard by now, I have a few cherry trees in my back yard (not too shabby for the North Coast of British Columbia). Here's the thing: I'm not a fan of cherries. I can't eat them just in the form of fruit, I'm more of a strawberry and pineapple girl.
So last year I am ashamed to say that those cherries all went to waste. I picked a few, but they went bad within days. I wasn't letting that happen again. The week the cherries were picked, we were in the middle of a heat wave. At temperatures of 34C (that's 93F for my US readers) and no air conditioning, there was not way I was firing up the oven to do baking. I didn't want the cherries to go to waste, so I prepped and froze them.
How To Freeze Cherries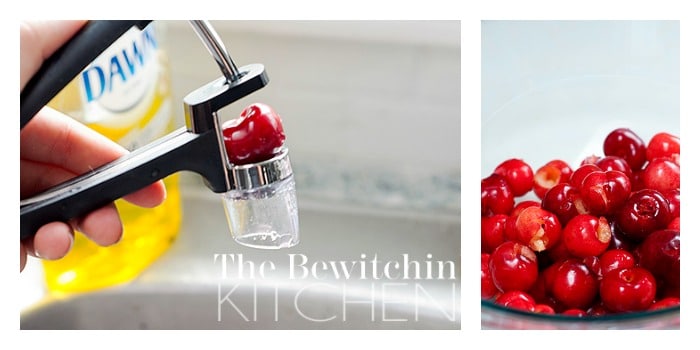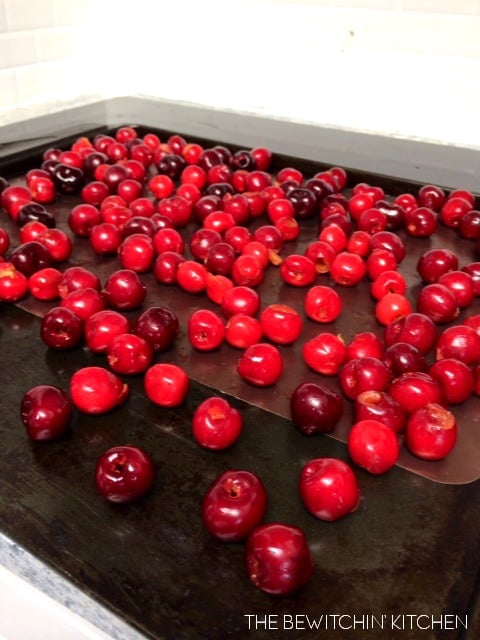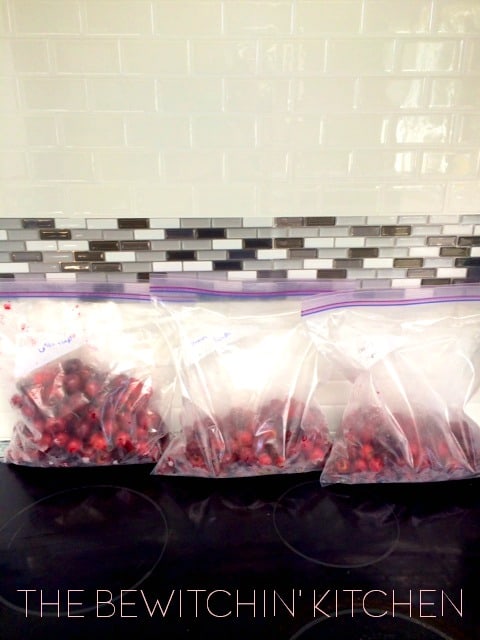 First I picked through the cherries and stemmed them. I filled my sink full of vinegar and water and let them soak for a bit. Then I used this handy dandy cherry pitter and set them aside in a bowl lined with paper towels. I laid out all the cherries on a baking sheet and popped it in the freezer for an hour. This process is called flash freezing. Doing this first ensures that the fruit won't stick together in a glob when you pop it in a Ziploc bag or container. Once the cherries were frozen for at least an hour, now you can transfer to the storage solution of your choice (I used freezer bags) and that's it!
Here are some other fun things you can do with cherries: