Chocolate Zucchini Cake
It's been a few years since I added this Chocolate Zucchini Cake to the blog, and I thought it would be a good time to update it. This fudgy dessert is a chocolate lovers dream.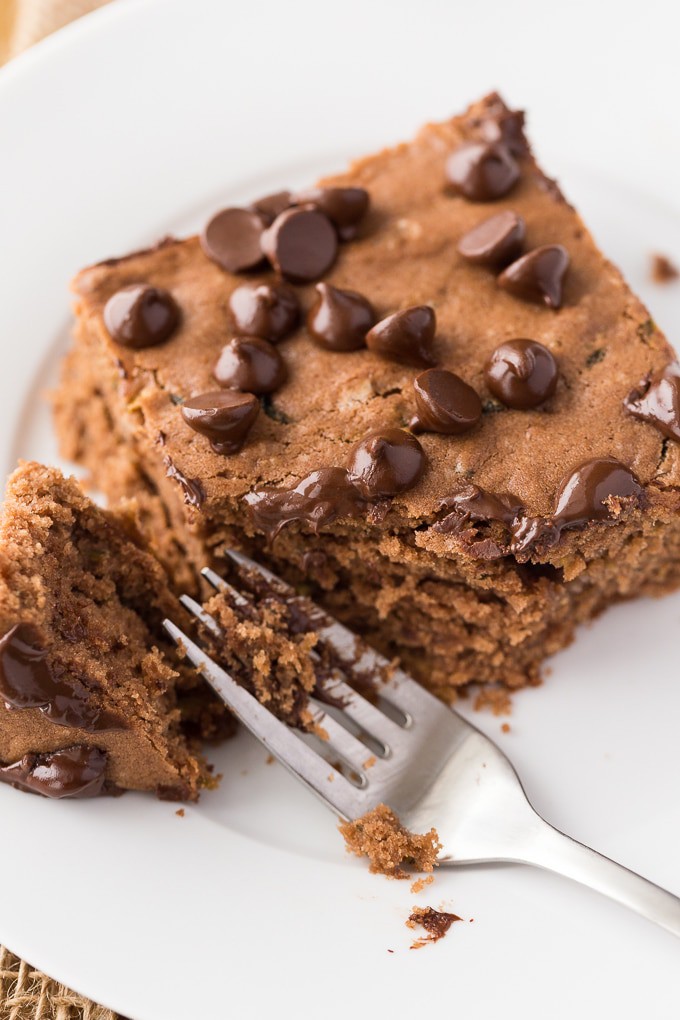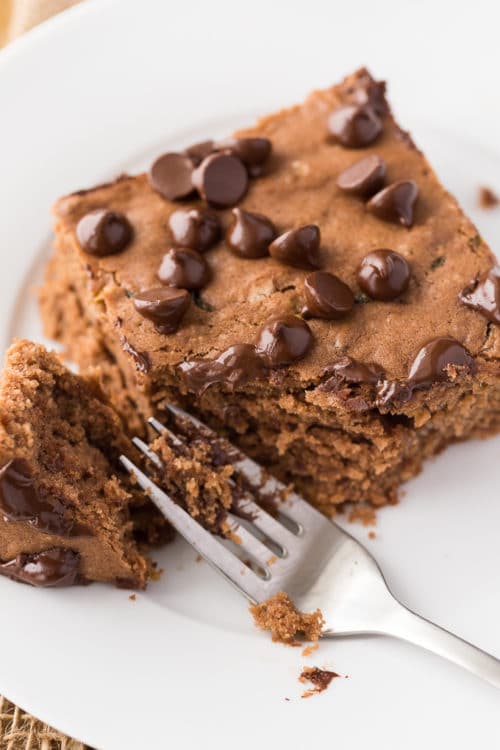 Zucchini Cake
This zucchini cake recipe was given to me by a childhood friend's mom. I have delicious memories of eating this cake at their dining room table while in elementary school. My mom made it a few times as well because it was one of my favorite desserts (plus it was super easy).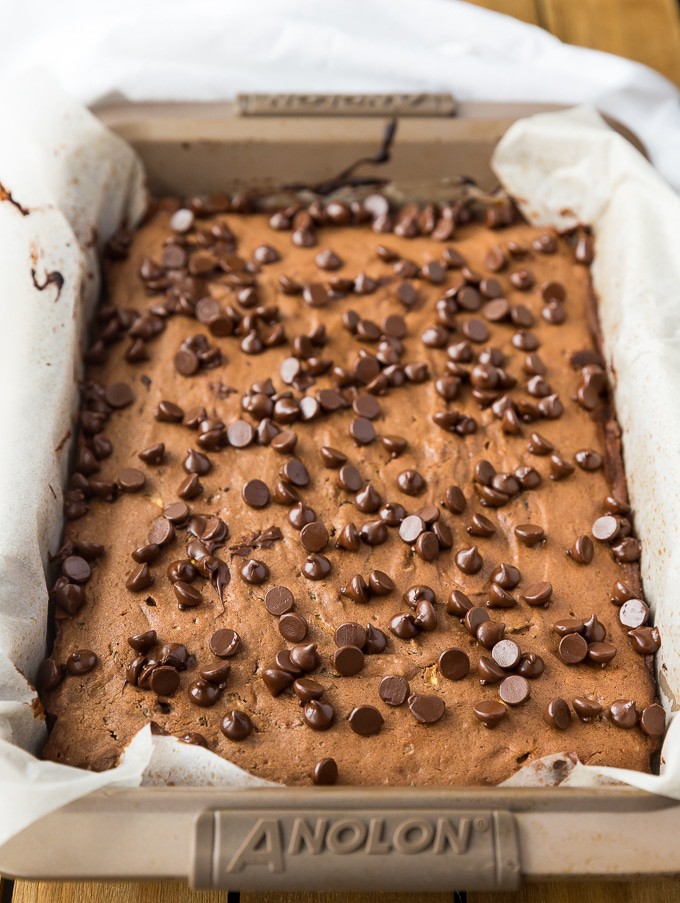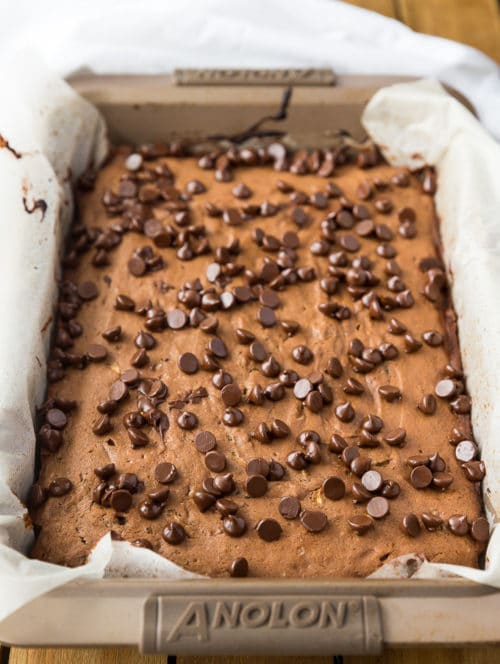 I still remember being told that there was zucchini in this recipe. I thought it was the strangest thing I have ever heard. I was suspicious and not sure if I should even try it (although at the time, I never even tried zucchini) I had no idea what to expect. Spoiler alert: it's delicious.
That was my first experience with zucchini in baked goods, since then I have added shredded zucchini to waffles, muffins, and cakes. It's my way of making myself feel better about all the sugar.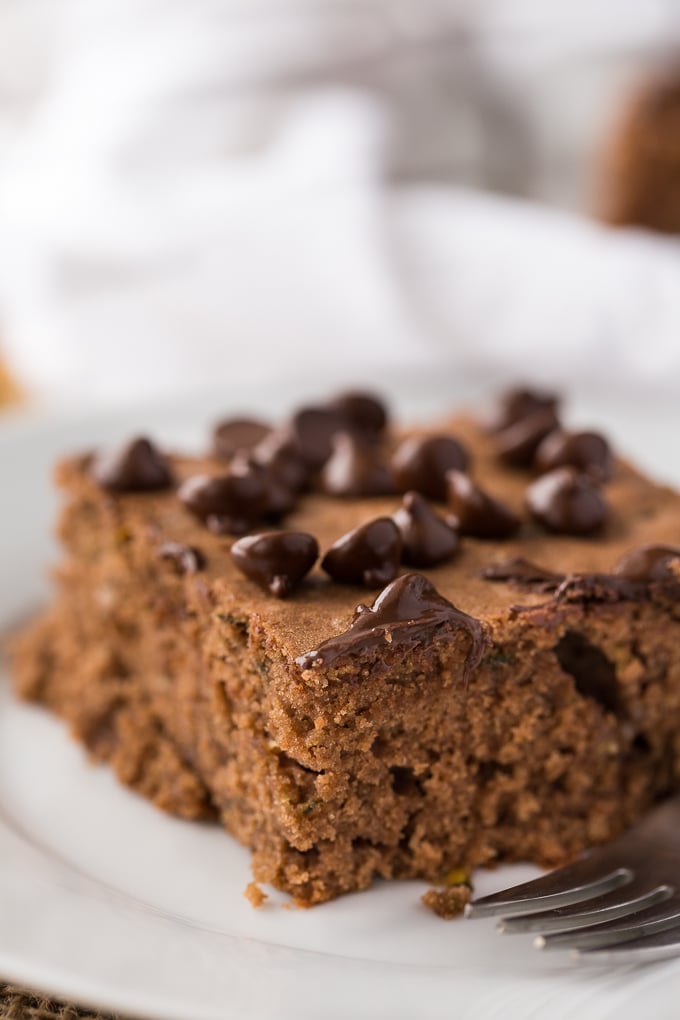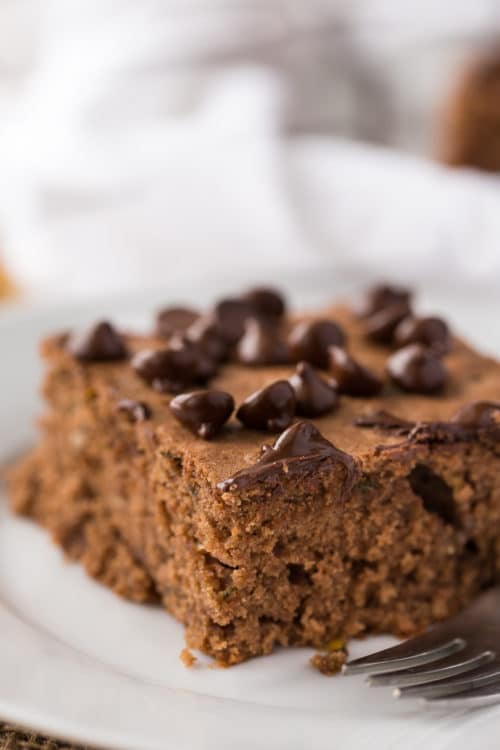 Helpful tools for making this zucchini cake:
Chocolate Zucchini Cake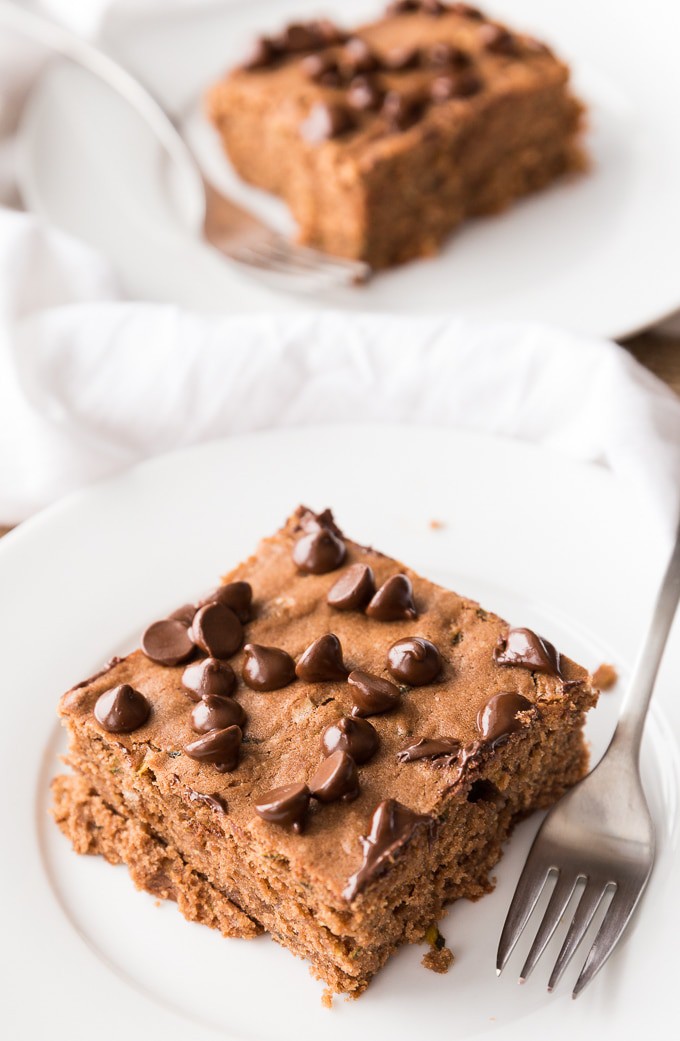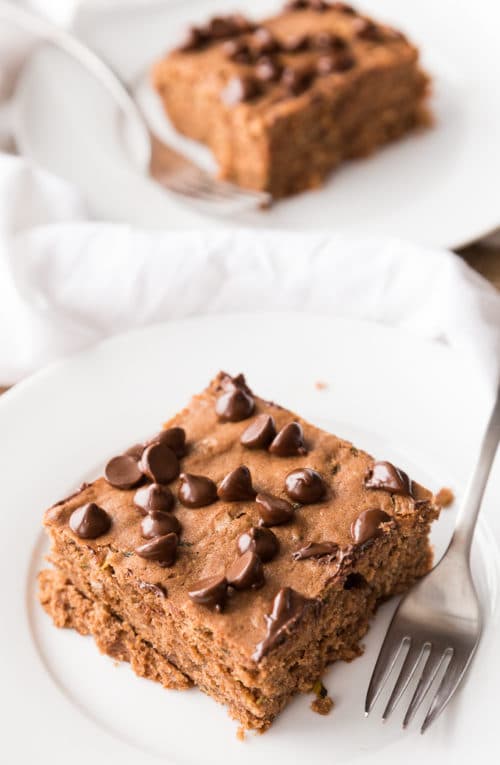 This Chocolate Zucchini Cake recipe is a delicious alternative to traditional chocolate cake. Trust me, you need to try it.
TBK's Pro Tip: This recipe asks for sour milk (or buttermilk) if you don't have any on hand you can make your own. Add 1/2 tablespoon of vinegar to your milk and let sit for 5 minutes.
Chocolate Zucchini Cake
This zucchini cake is a chocolate lovers dream. The zucchini keeps this recipe soft and the chocolate makes it yummy.
Servings 12
Calories 404kcal
Ingredients
1/2 cup butter
1/2 cup canola oil
1 1/2 cup sugar
2 eggs
1 tsp vanilla
1/2 cup sour milk milk with 1/2 tbsp vinegar, let sit for five minutes
2 1/2 cups flour
2 cups grated zucchini
6 tbsps cocoa
1/2 tsp salt
1/2 tsp  cinnamon
1 tsp of each: baking powder and baking soda
Chocolate chips to top
Instructions
 Preheat the oven to 350°
Cream together butter, oil, and sugar. Then add eggs and vanilla.

Add the sour milk and beat well. Sift in the flour and the zucchini. Mix until incorporated.

Add the rest of the ingredients. Mix well.

Pour the batter in a greased 9 x 13 pan, bake for 50 minutes. Sprinkle with chocolate chips when still hot out of the oven.

This cake is best served warm, but it's good anytime.
Nutrition
Serving: 1g | Calories: 404kcal | Carbohydrates: 51.4g | Protein: 6g | Fat: 21.1g | Saturated Fat: 7.5g | Cholesterol: 51.5mg | Sodium: 115.3mg | Fiber: 3.9g | Sugar: 31g
Follow On Pinterest
Follow @bewitchinkitchen On Pinterest for more delicious recipes!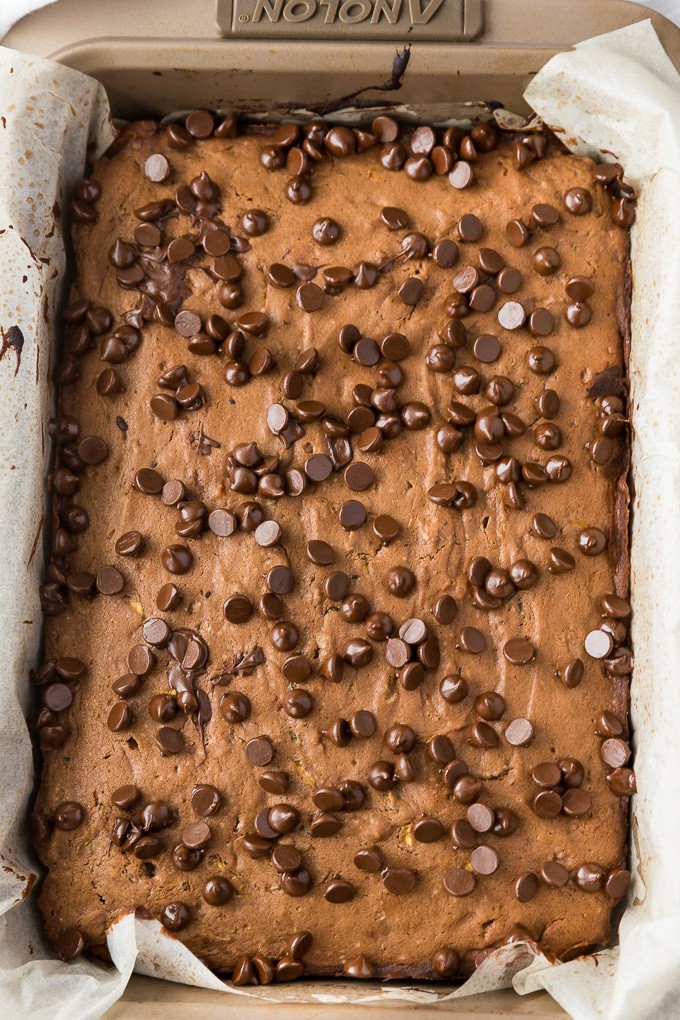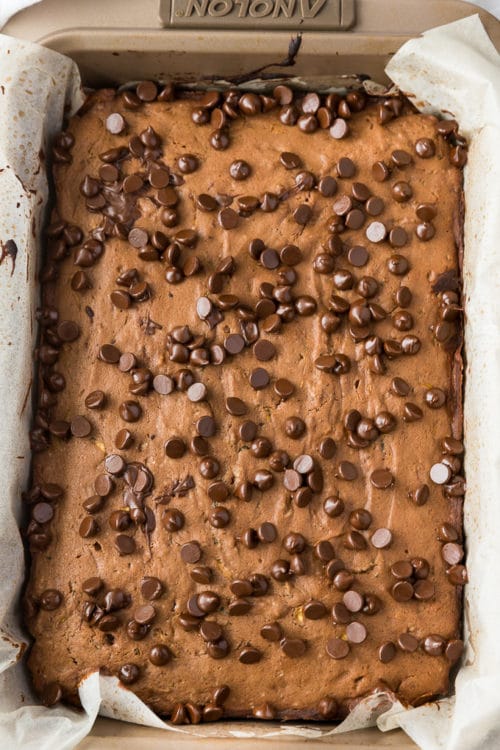 Do you use zucchini in your baking? If so, tell me your favorite baked goods to add the squash to.
Share with me your favorite recipes!