Buffalo Chicken Dip
This Buffalo Chicken Dip recipe is a spicy, creamy, appetizer favorite that goes great with crackers, tortilla chips, and a veggie platter! In addition to that this fits low carb and keto lifestyles perfectly.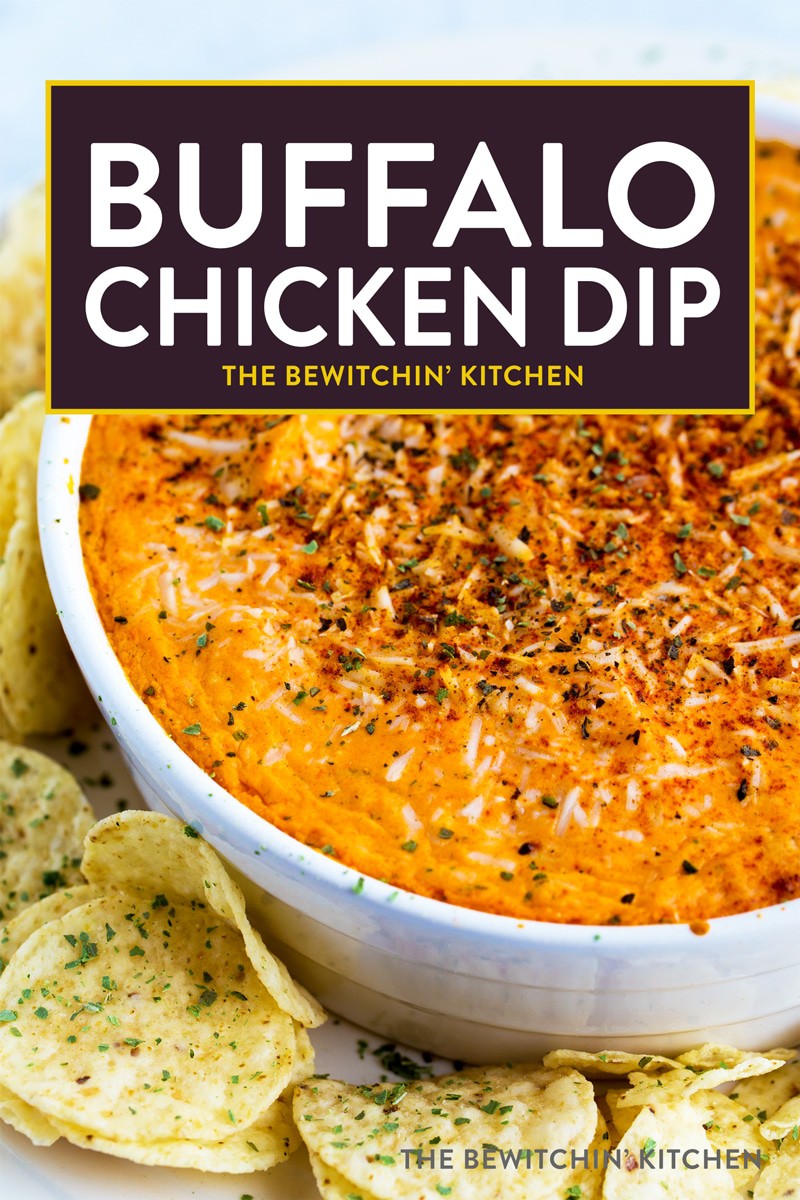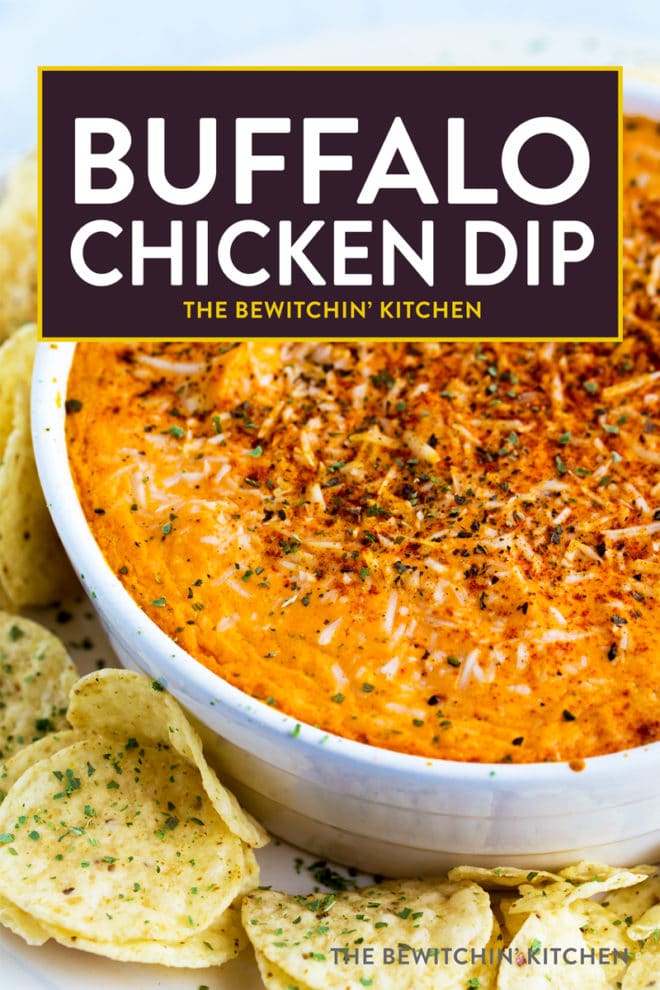 Buffalo Chicken Dip
Disclosure: This post contains affiliate links.
I love a good dip! In this house, we're appetizer people. My husband and I would make rather a spread of food than have a traditional meal.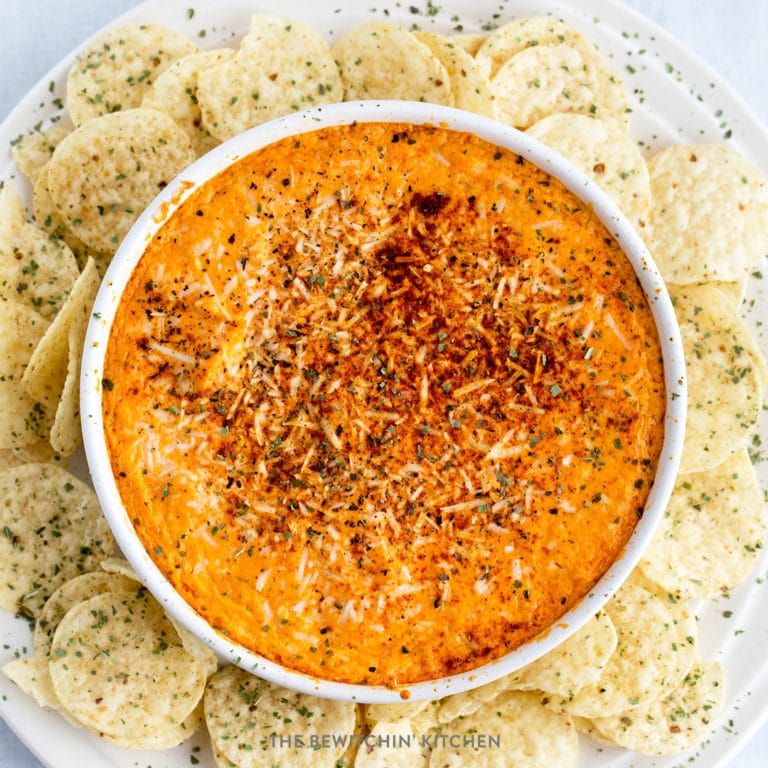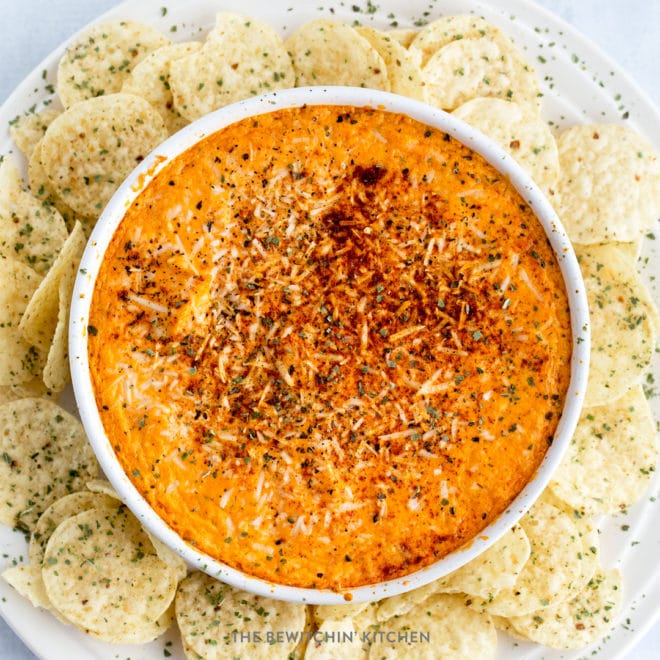 This recipe for Buffalo Chicken Dip is fantastic with veggies or crackers. It's full of flavor and would make a great addition to any big game gathering. Calorie wise, it's not bad (considering). Around the same caloric values as tzatziki and hummus dips (which would also be a good idea to have on hand for the upcoming game).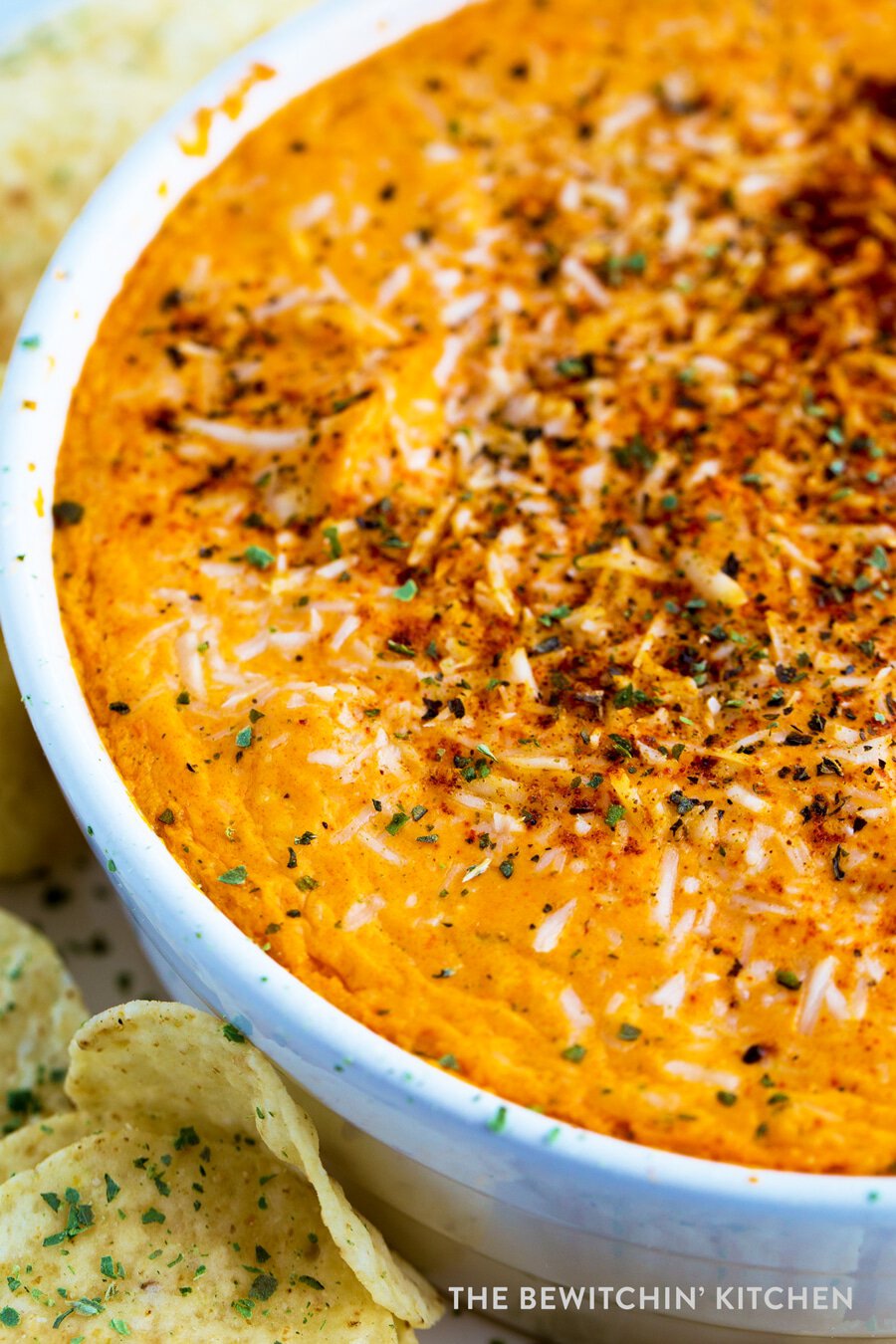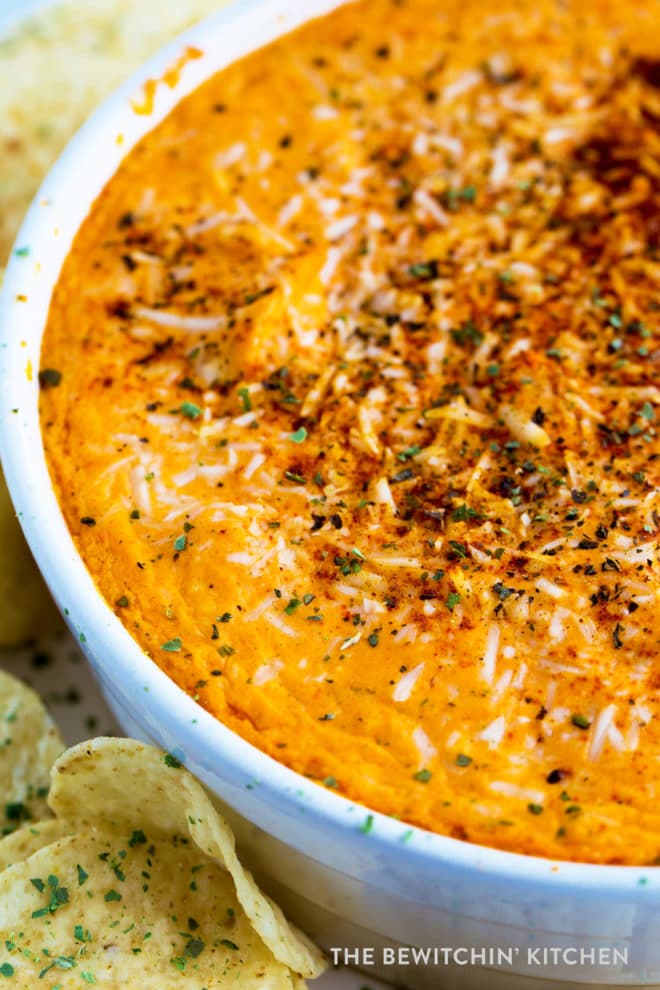 I had to adjust a few things from the traditional buffalo chicken dip recipe. I can't handle the thought of canned chicken, so I used 1 chicken breast. My husband and I both don't eat blue cheese – so I swapped it for mozzarella.
That's the awesome thing about cooking guys – you do what you need to do to make it your own and to make it work for your tastes.
Hot Buffalo Chicken Dip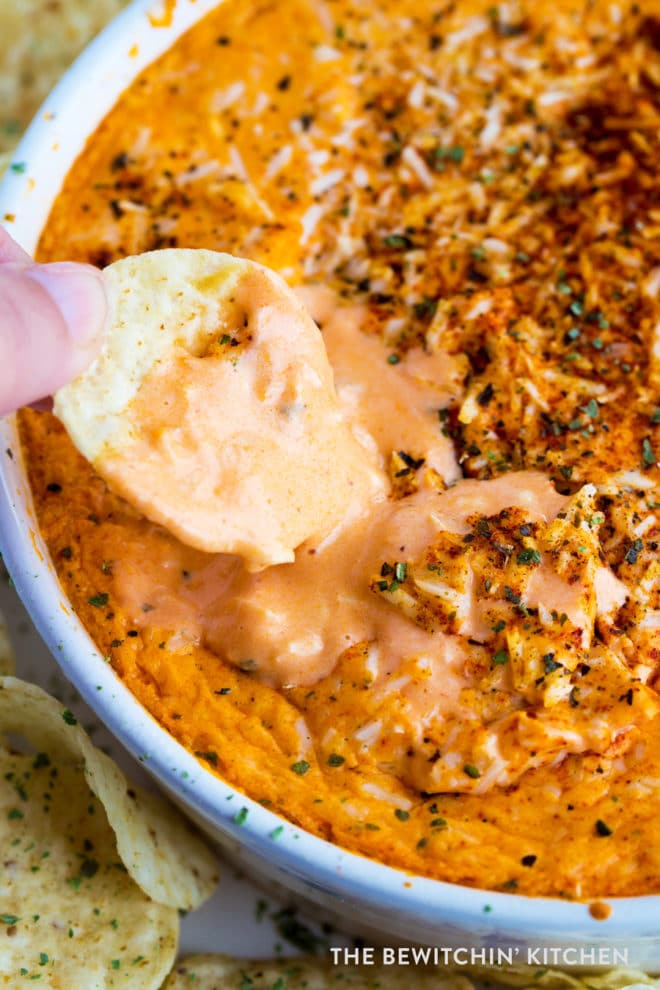 Are you looking for more appetizer recipes for a party or appie night? Check these out:
Supplies and ingredients I used for this recipe:
I'm always asked for more low carb and ketogenic recipes, so when I put something together that shows up under the guidelines for those lifestyles I get really excited! I'm thrilled to let you all know that this dip is keto and low carb approved (yay).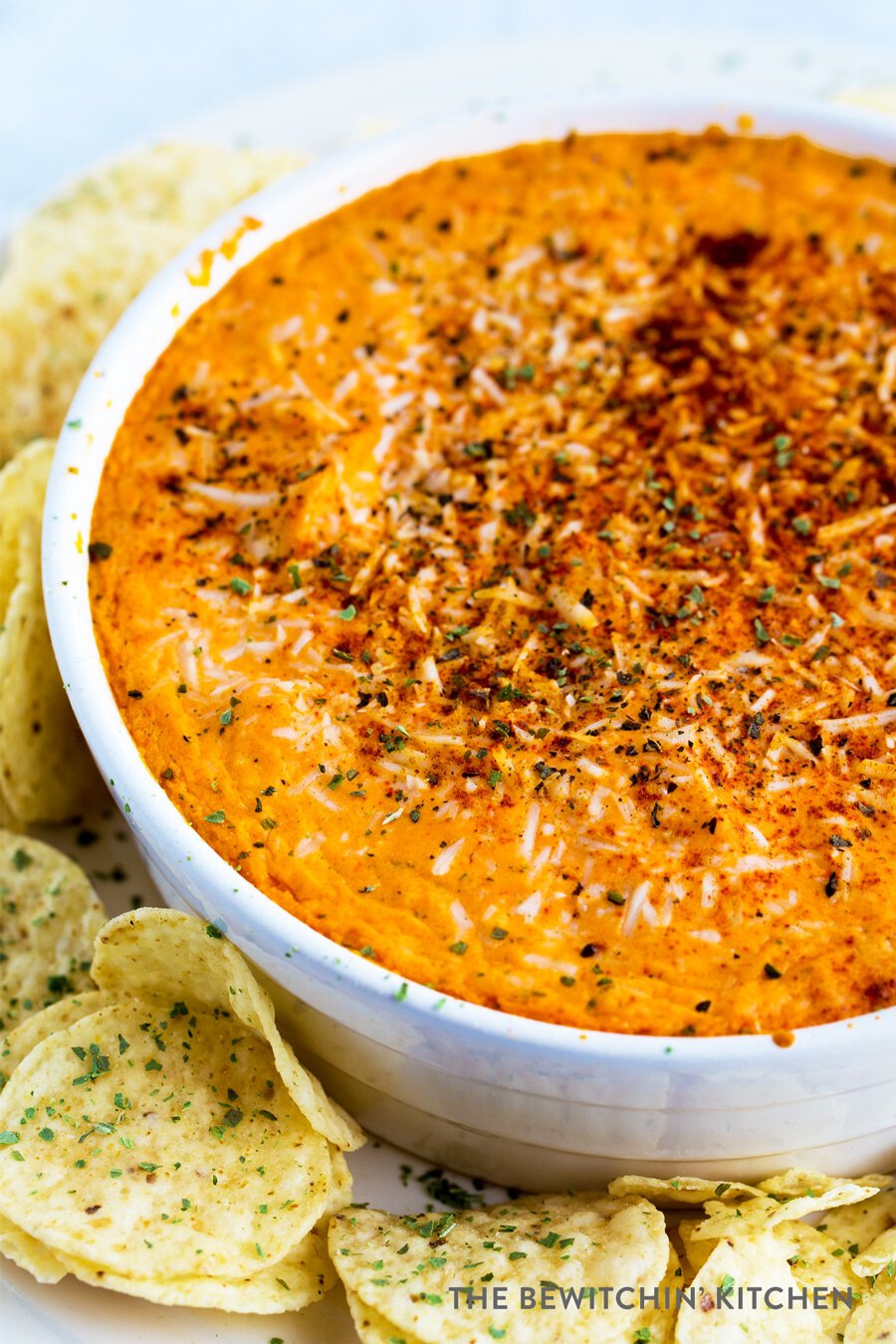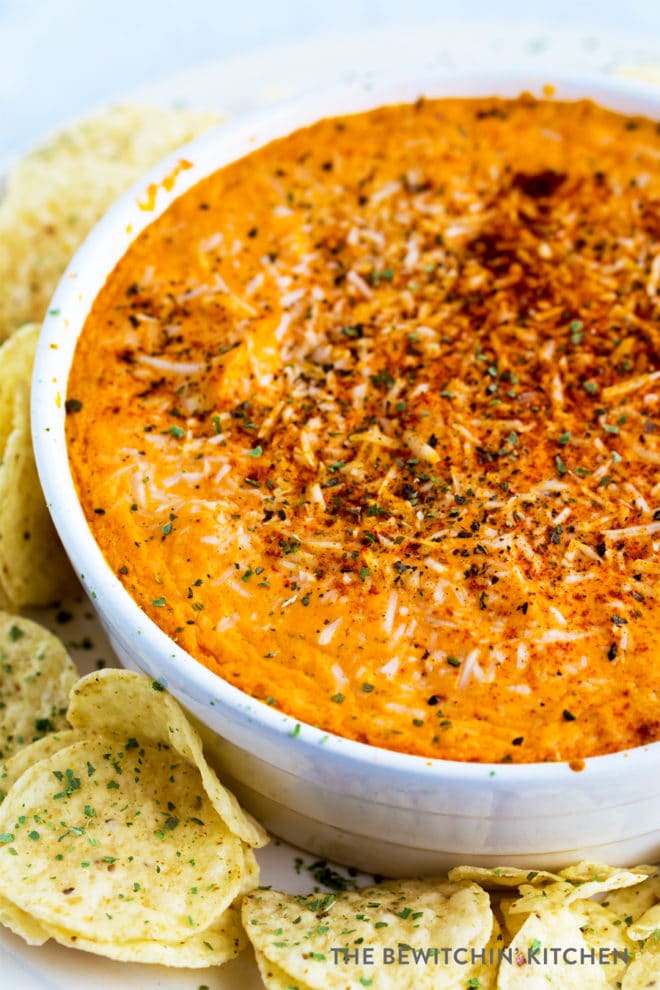 Is it clean eating? No, but it's not terrible either. The nutritional information below is for 1/8th of the dip.
This recipe uses 1 cup of hot sauce, and it's pretty spicy. If you want it milder, just use 1/2 cup. That may be the way to start out 😉
Buffalo Chicken Dip
An easy appetizer recipe to bring to a party! Serve with veggies and crackers.
Servings 8 servings
Calories 202kcal
Ingredients
1 8 oz package cream cheese  softened
1/2 cup  mozzarella cheese
1 cup  FRANK'S® RedHot® sauce
1/2 cup ranch dressing
1/2 cup shredded cooked chicken
Optional: Top with parmesan cheese paprika, and dried herbs for color.
Instructions
Preheat the oven to 350° F.
In a small bowl add the cream cheese and beat it until it's smooth. Stir in the ranch, hot sauce, mozzarella, and chicken.

Transfer to a baking dish top with optional toppings.

Bake for 20 minutes or the dip bubbles. Give it a stir.

Serve with carrots, celery, or crackers.
Nutrition
Serving: 1/8th | Calories: 202kcal | Carbohydrates: 3.2g | Protein: 9.1g | Fat: 17.1g | Saturated Fat: 6.9g | Cholesterol: 49.4mg | Sodium: 1031.7mg | Fiber: 0.2g | Sugar: 2.2g
Follow On Pinterest
Follow @bewitchinkitchen On Pinterest for more delicious recipes!
Leave me a comment letting me know your favorite dip recipe!