Parmesan Tomato Vodka Sauce with Penne
A delicious recipe for parmesan tomato vodka sauce in just twenty minutes! Serve with garlic bread, chicken, penne, and a side salad for a complete meal.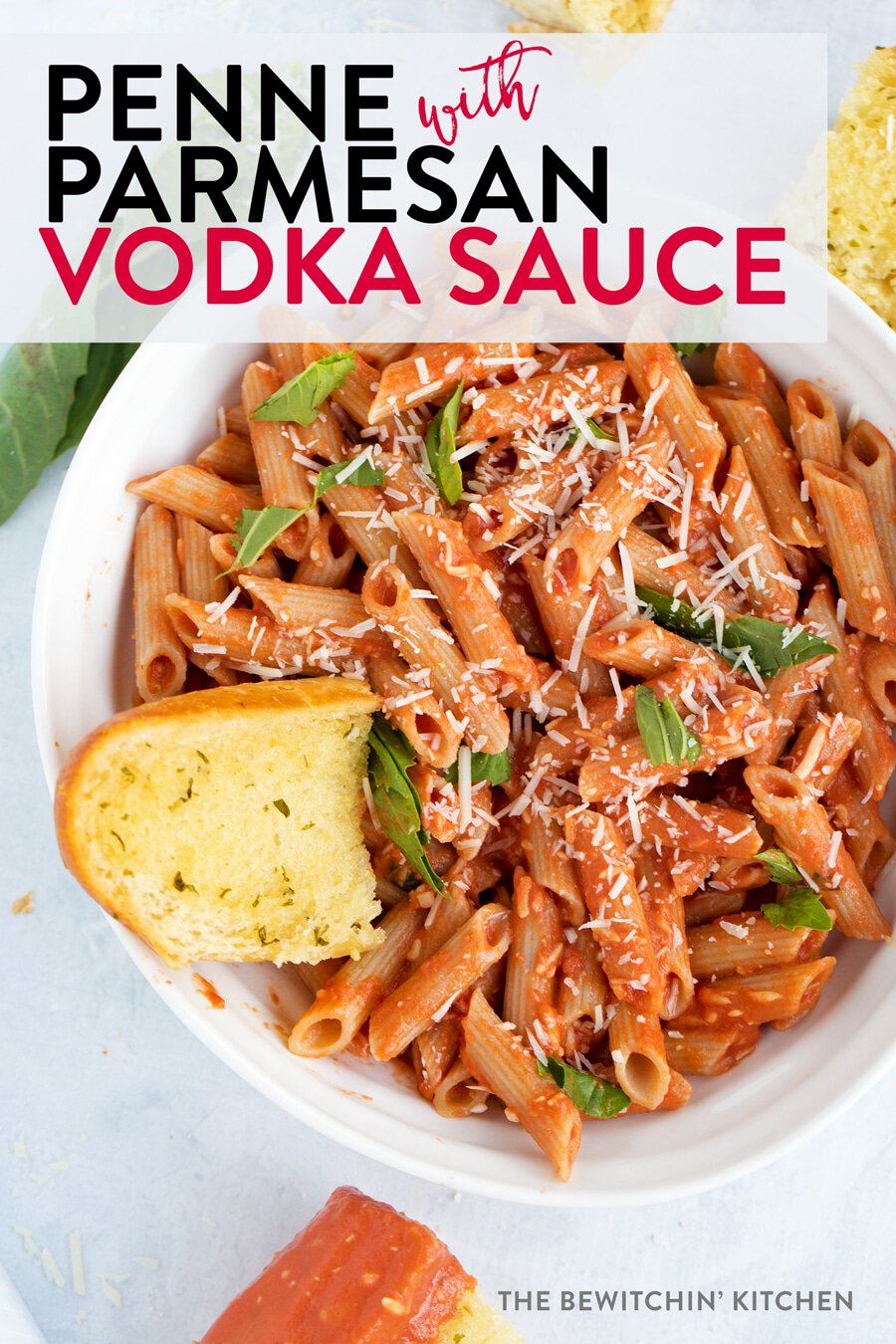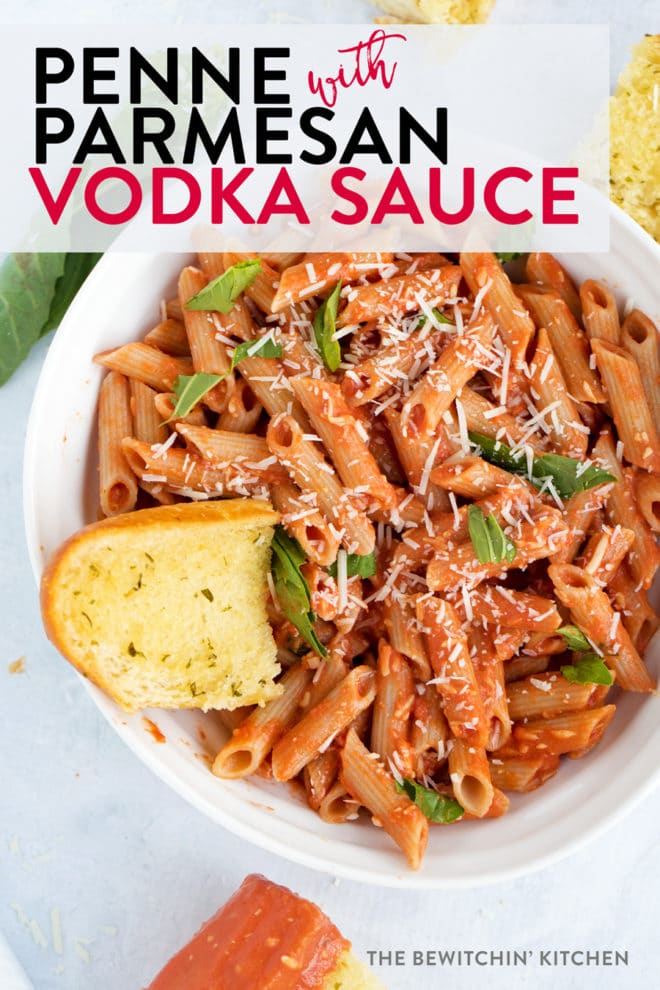 Parmesan Tomato Vodka Sauce
Disclosure: This post contains affiliate links for your convenience. What does this mean? If you click on a link and make a purchase, I receive a small commission (at no added cost to you).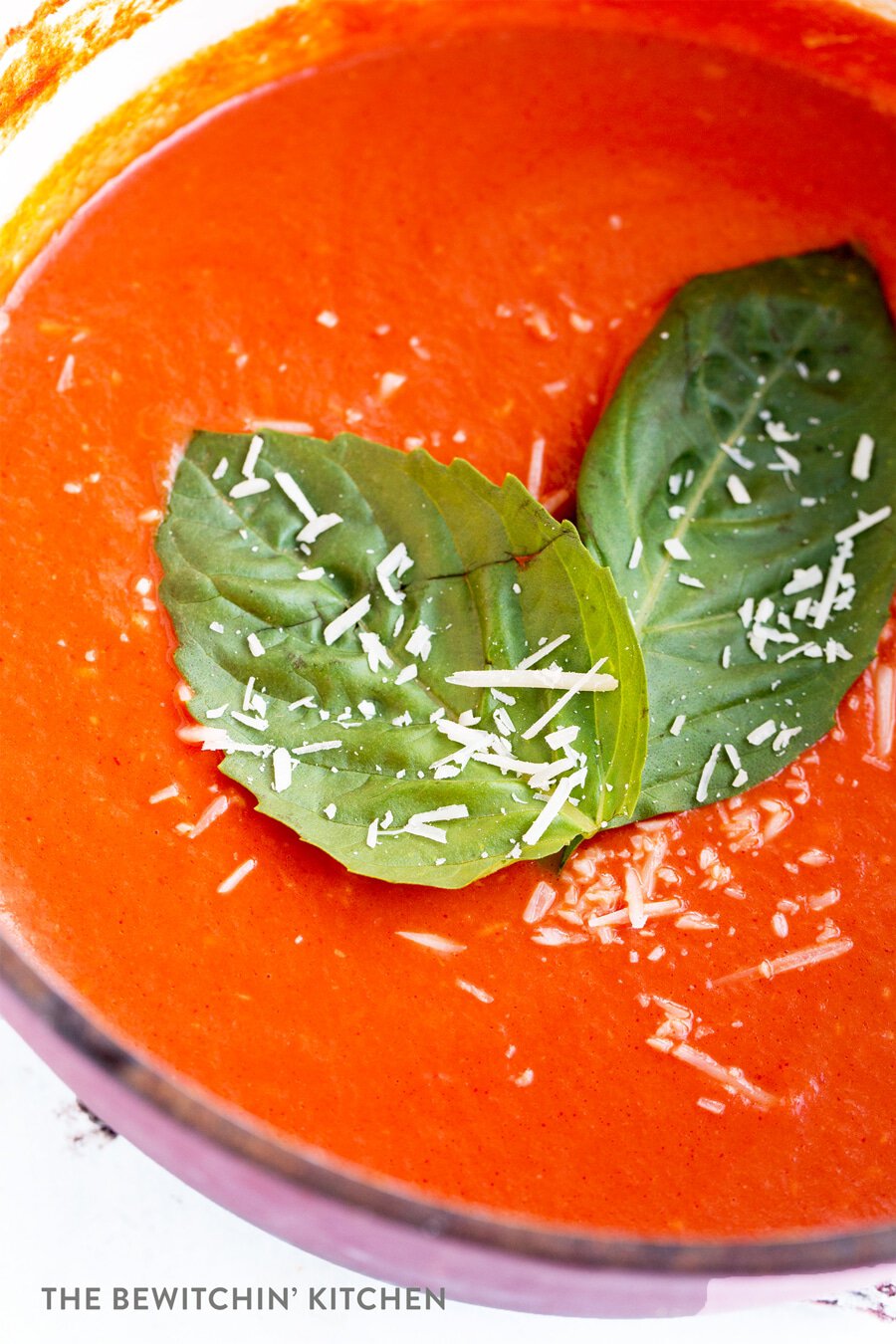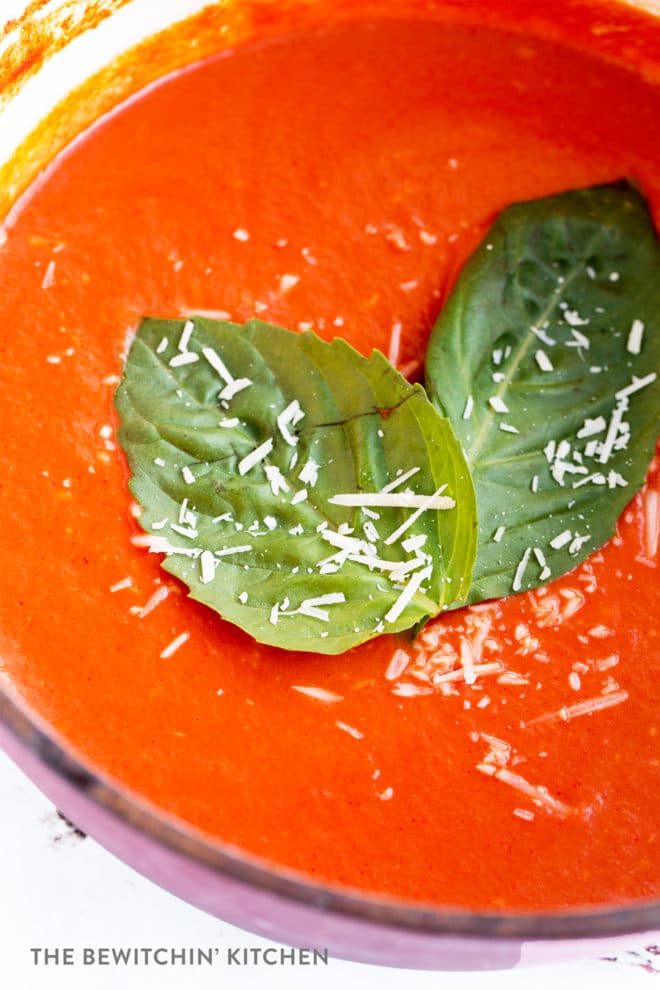 It's hard to believe that at the time of this update (March of 2018) that The Bewitchin' Kitchen has been around for almost ten years!
I'm putting in the time to update old recipes and refresh them, changing the recipes up a bit and including better quality images. It's been a fun look back at old recipes to see how far I have come from the beginning. From photography to cooking skills and styles.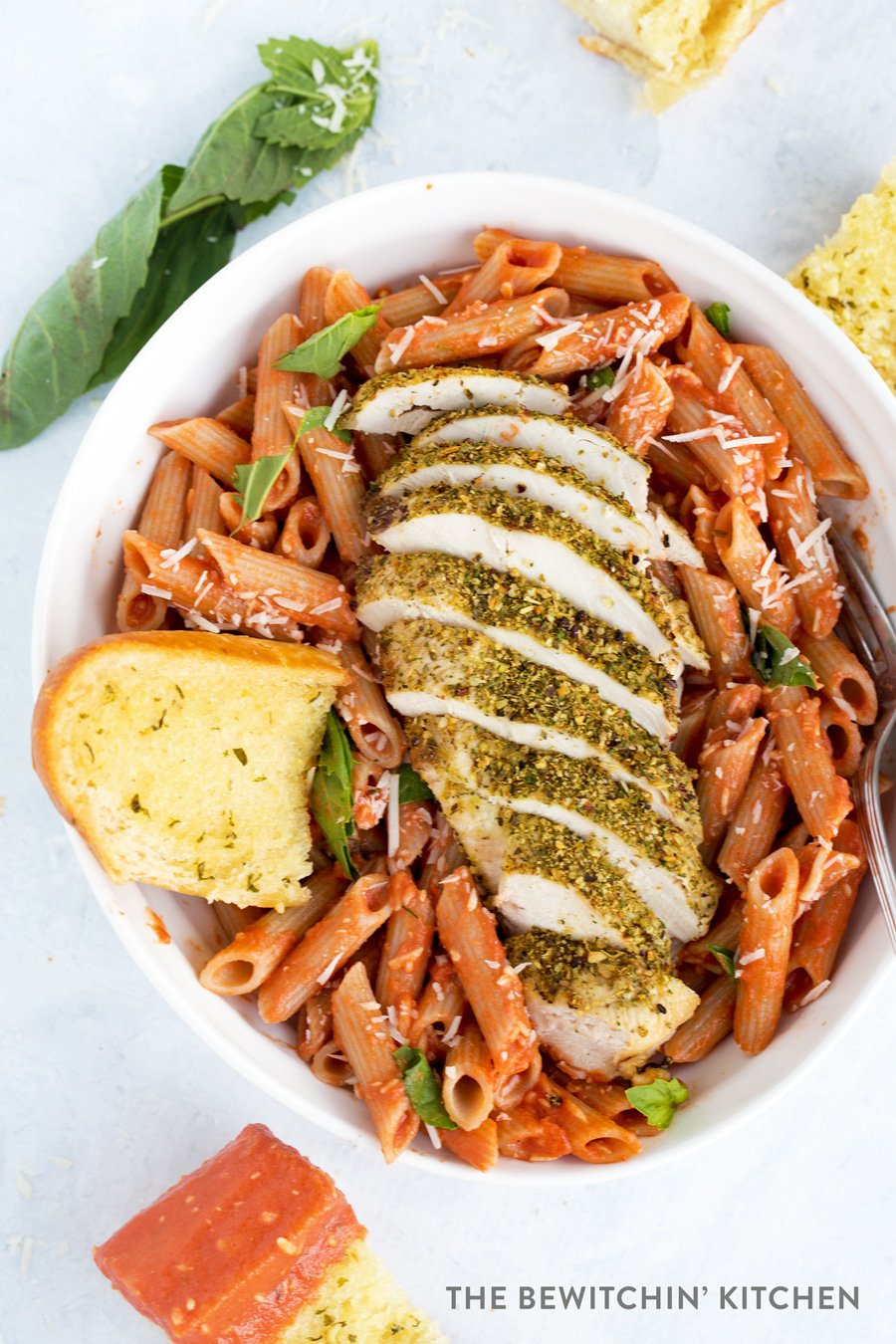 The fact is, when I started blogging I had no idea what I was doing. I didn't even know there were best practices…
So now when I go back to update the recipes and images, I'm finding I have to rewrite a lot of the post as well. (Like this one, le sigh.)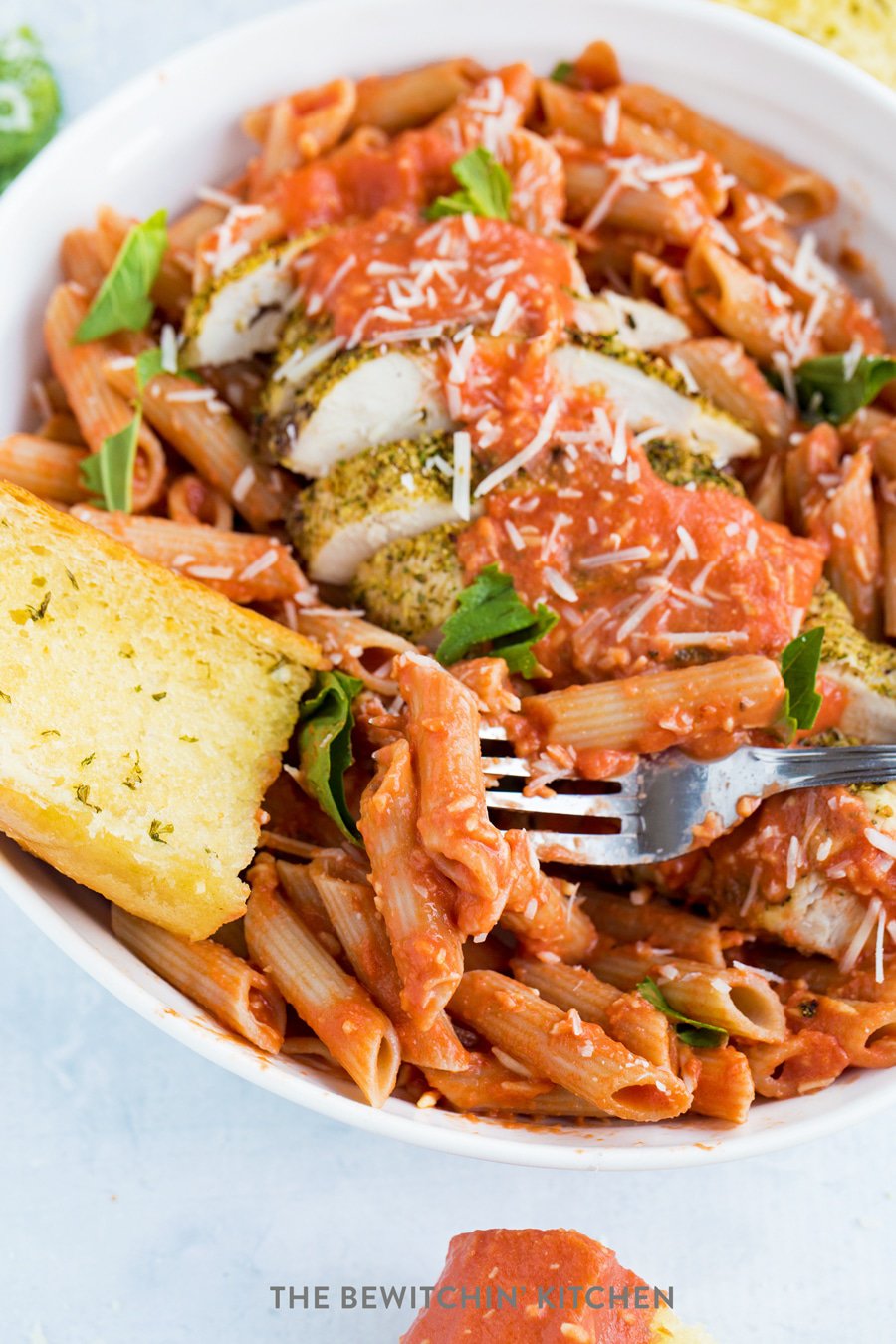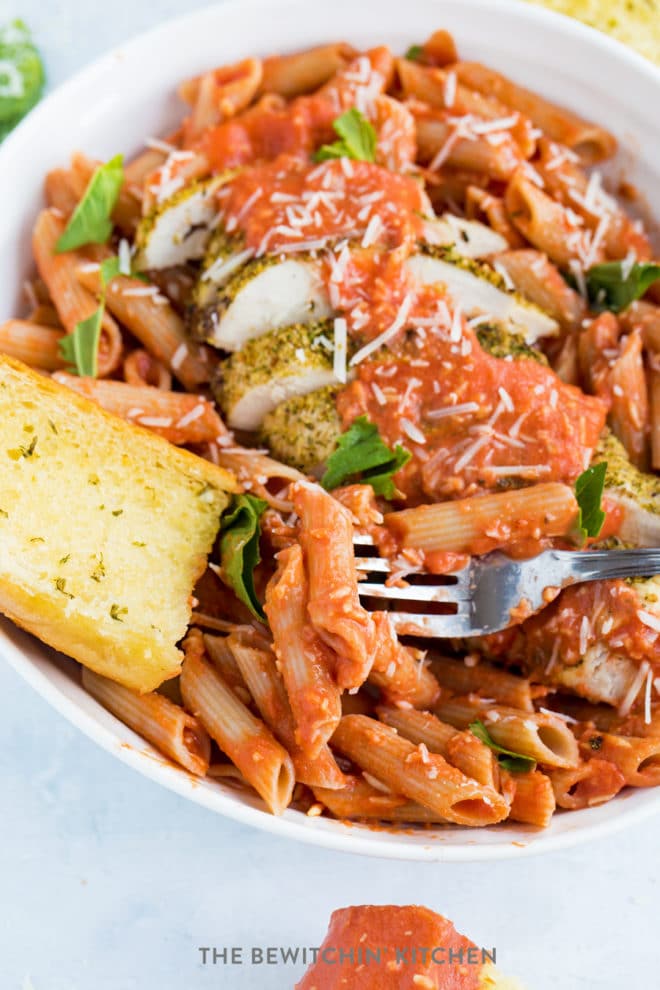 Penne Tomato Vodka Sauce
When I first started making tomato vodka sauce, I kept it simple (which you're totally welcome to do). The original recipe used only a few ingredients: canned tomato sauce (with garlic and herbs already in it), vodka, and cream. That's it!
The original recipe for the vodka sauce only had three ingredients.
I was torn if I should elaborate this recipe or not, but in the end, I decided it was time to make this recipe my own with my favorite flavors: fresh basil and parmesan.
Supplies I recommend:

More delicious pasta recipes on The Bewitchin' Kitchen: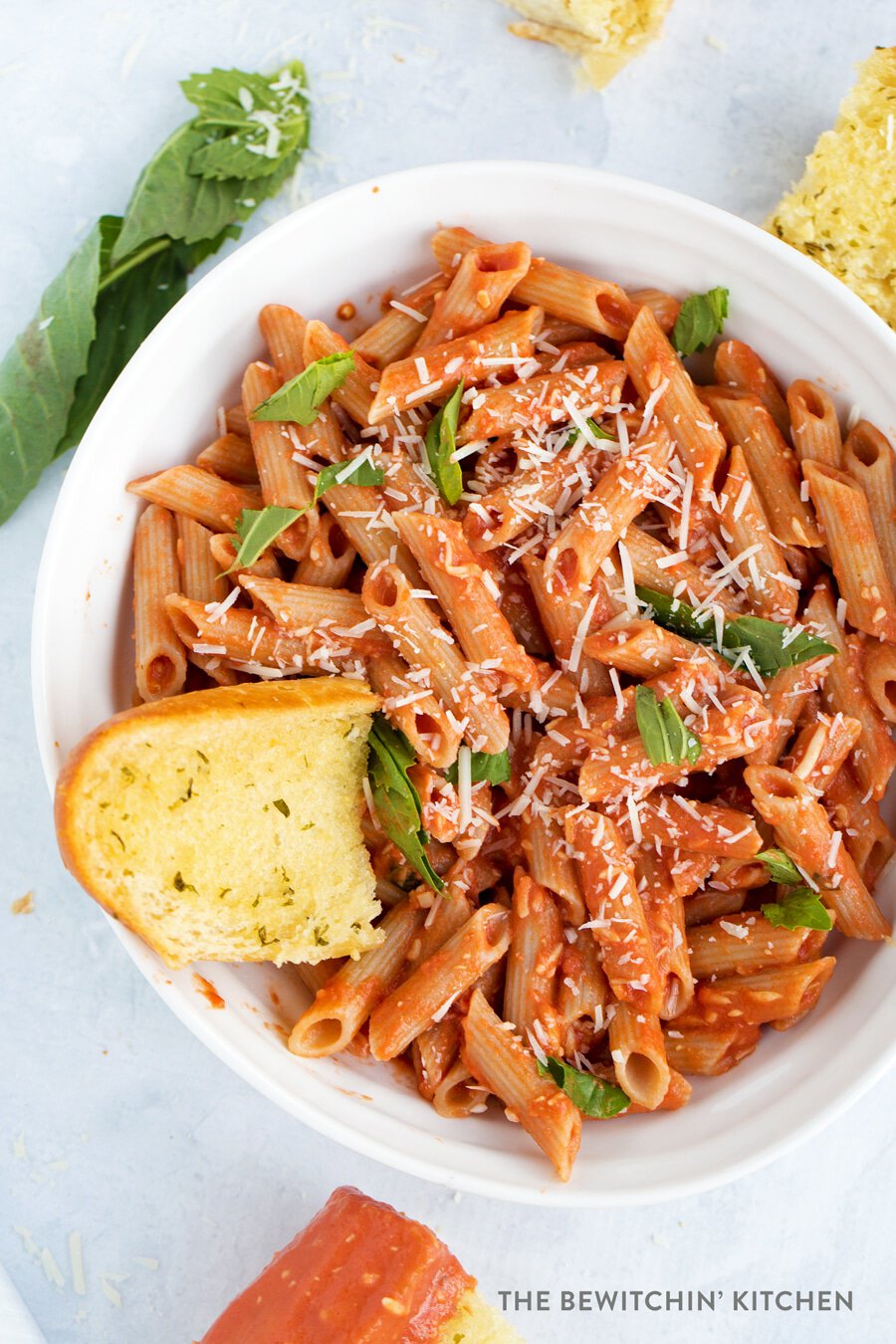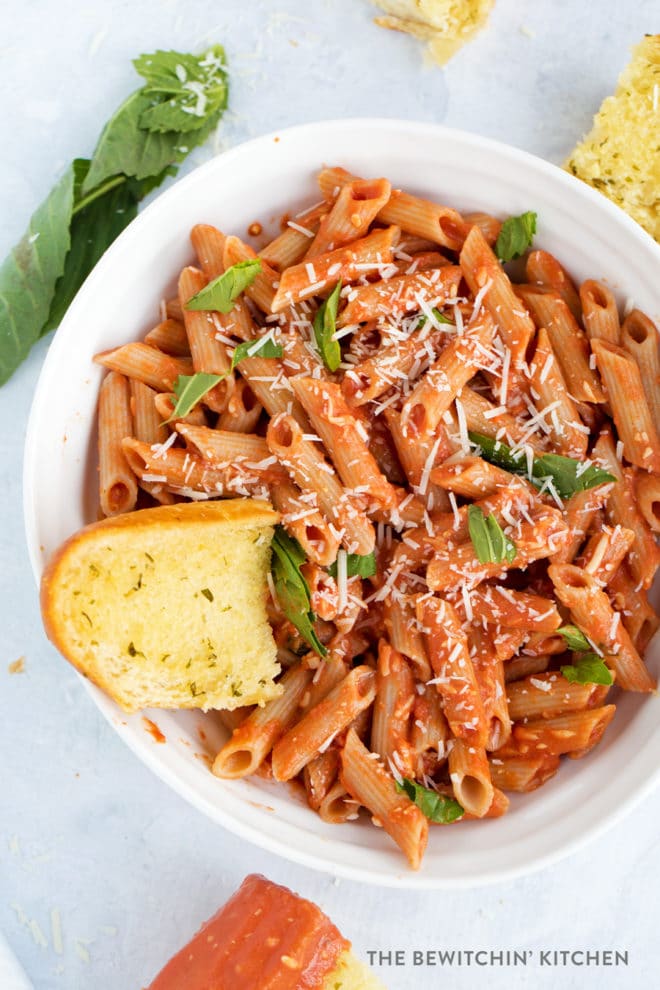 Note: Caloric information is for the sauce only. A serving size equals 1/2 cup.
Parmesan Tomato Vodka Sauce
A delicious recipe for parmesan tomato vodka sauce in just twenty minutes! Serve with garlic bread, chicken, penne, and a side salad for a complete meal.
Prep Time 1 minute
Cook Time 20 minutes
Total Time 21 minutes
Servings 5 cups
Calories 91kcal
Ingredients
1 tbsp extra virgin olive oil
2 cloves garlic
1 basil leaf torn
1/2 cup vodka
1/4 cup chicken broth
2 14oz cans tomato sauce
1/2 cup cream
Serve with penne noodles if you're gluten-free, I love this quinoa penne from Tru Roots and optional chicken breast
Instructions
Heat garlic and basil in the olive oil for about 1 minute, or until fragrant.

Add the vodka and chicken broth. Simmer until the liquid is reduced by half, about 5-6 minutes.

Add the tomato sauce, turn heat to low and let the sauce come together for 10-15 minutes.

Remove from heat, stir in cream.

Combine with pasta and top with any additional basil and parmesan you have.
Nutrition
Serving: 0.5cup | Calories: 91kcal | Carbohydrates: 3.1g | Protein: 1g | Fat: 5.8g | Saturated Fat: 3g | Cholesterol: 13.4mg | Sodium: 8.8mg | Fiber: 0.7g | Sugar: 2.1g
Follow On Pinterest
Follow @randaderkson On Pinterest for more delicious recipes!
FREE Recipe Binder
Are you constantly wondering what's for dinner?
When I don't meal plan I feel behind, and we usually end up ordering take out. This recipe binder will keep you organized and make life a little bit easier.
products I used to make this happen Shop This Post
(may include affiliate links)