How to Make Homemade Almond Butter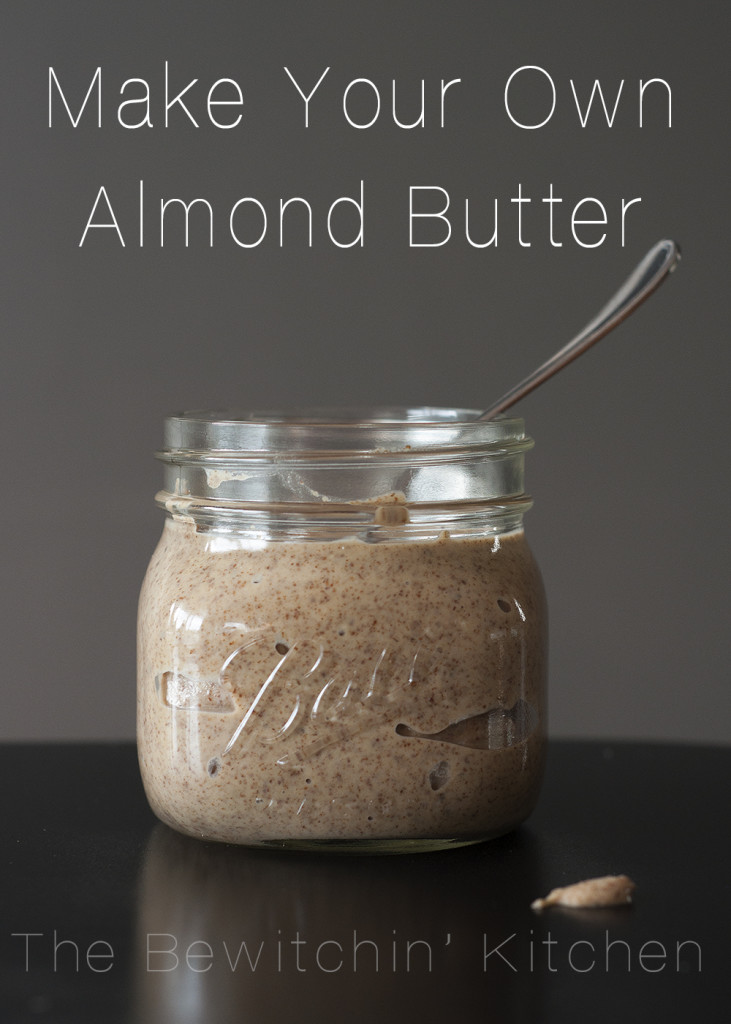 Confession: I am obsessed with nut butters. Right now my fridge is full of natural peanut butter, PB2, Chocolate PB2, white chocolate peanut butter, cinnamon raisin peanut butter and now homemade almond butter.
Almond butter is usually my go to nut butter. I put it on corn thins, on fruit, and in with my morning Shakeology. It's sweet, filling, healthy and expensive. I have found that around here the best deal is Costco, but since I live 6 hours away from the nearest one I decided to be pro active and just do it myself.
I bought a bag of unsalted almonds at Walmart and couldn't wait to start!
I went to my trusty Pinterest account and opened up the homemade peanut butter tutorial I pinned, but it required oil – and a lot of it. I went and checked the empty almond butter jar and the only ingredients on the back were "almonds, salt". So I tossed caution to the wind and just went for it.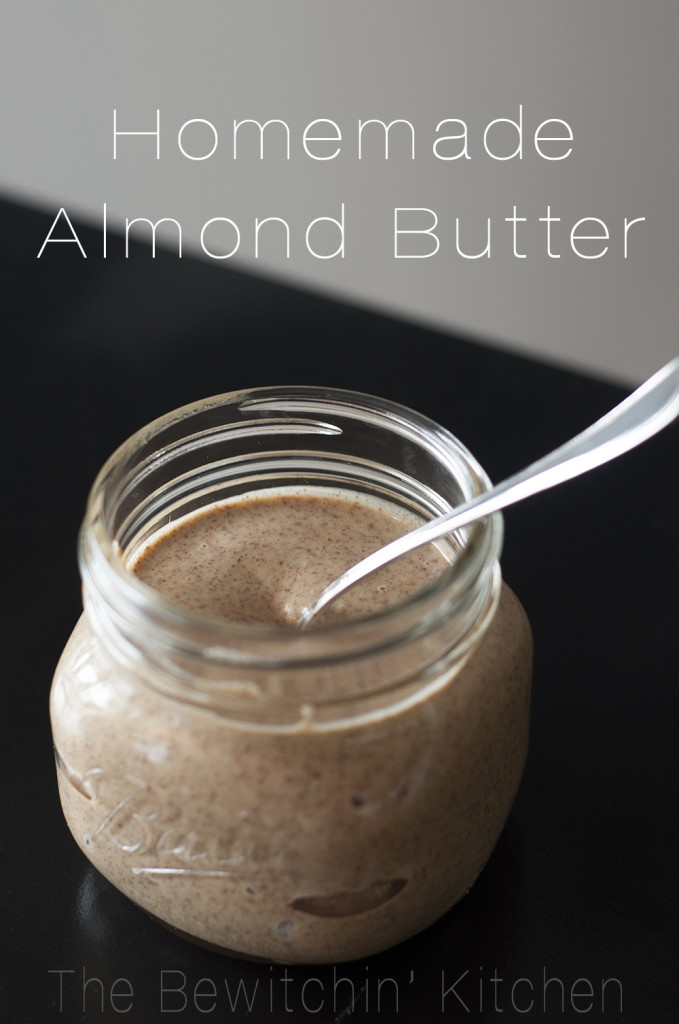 Homemade Almond Butter
Ingredients
Almonds (I used half a bag)
1 tbsp coconut oil (optional)
Method
This is so easy, just a little time consuming.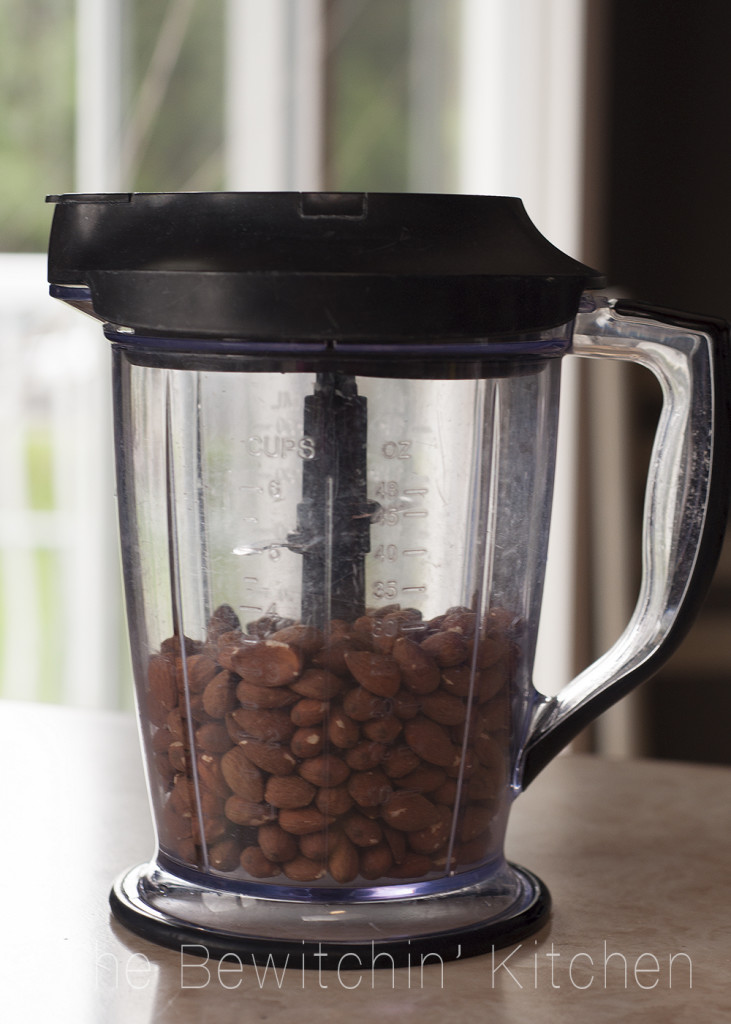 Dump almonds into a really good blender (no Magic Bullet, it will burn out). I used my Ninja but this is probably more of a job for a food processor and start.



Blend. This is what the almonds looked like after ten seconds, I made almond flour (this is indeed how you do that as well).



Around the 7-10 minute mark of almost non stop blending (I did take some breaks to let the blender cool down a bit) I was getting frustrated. It still wasn't getting creamy, and I didn't want to dump in 1/2 a cup of oil so I took some coconut oil and added it it. I used about 1 tbsp, actually I think it may have been a little less.



I had almost immediate results, so maybe there is something to adding oil! I thought the natural oils in the almonds would be enough, but in my case, it wasn't. I'm happy that I used 1 tbsp of coconut oil but if you don't have any, I'm sure you can use peanut, canola or even olive. In total I blended for roughly 20 minutes until I had a creamy results. I was able to fill a 500 ml jar with roughly half of a bag of almonds from Walmart (it was a smaller $10 bag).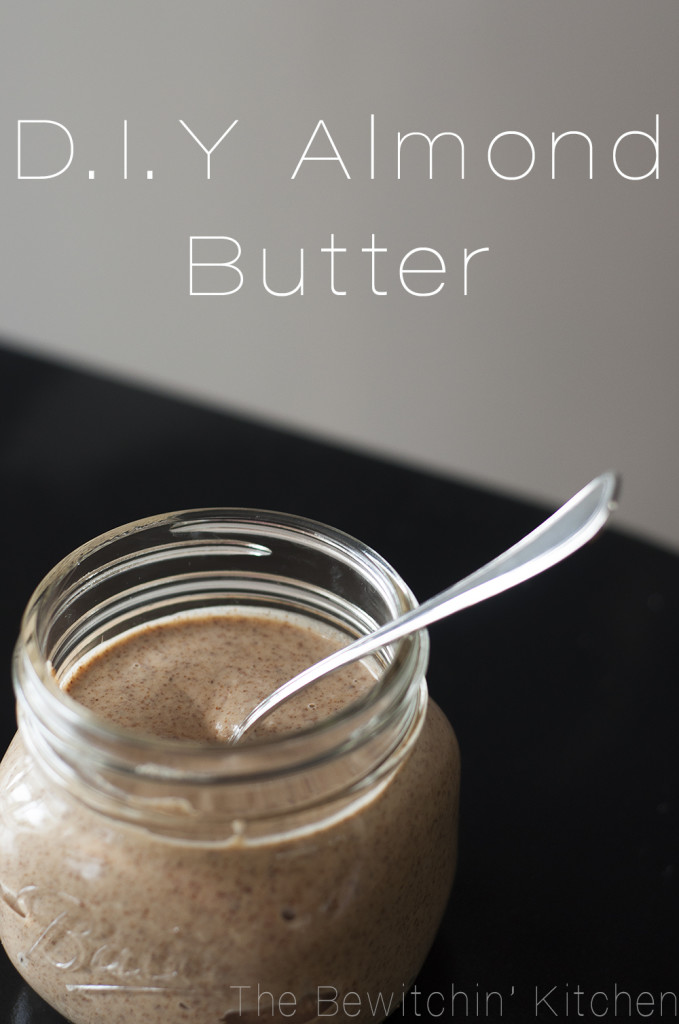 Let's break down the cost:
Jar of natural almond butter: $9-$10 for 500 ml
VS
Homemade almond butter: $10 for 1L (approx).
Like this post? Don't forget to "Pin It".
Have you ever made your own nut butter?
Looking for more great ideas? Click here to follow me on Pinterest!
Visit Randa | The Bewitchin' Kitchen's profile on Pinterest.