Turn Up The Jam & Turn Up The Flavour With These Jam Recipes #pairingideas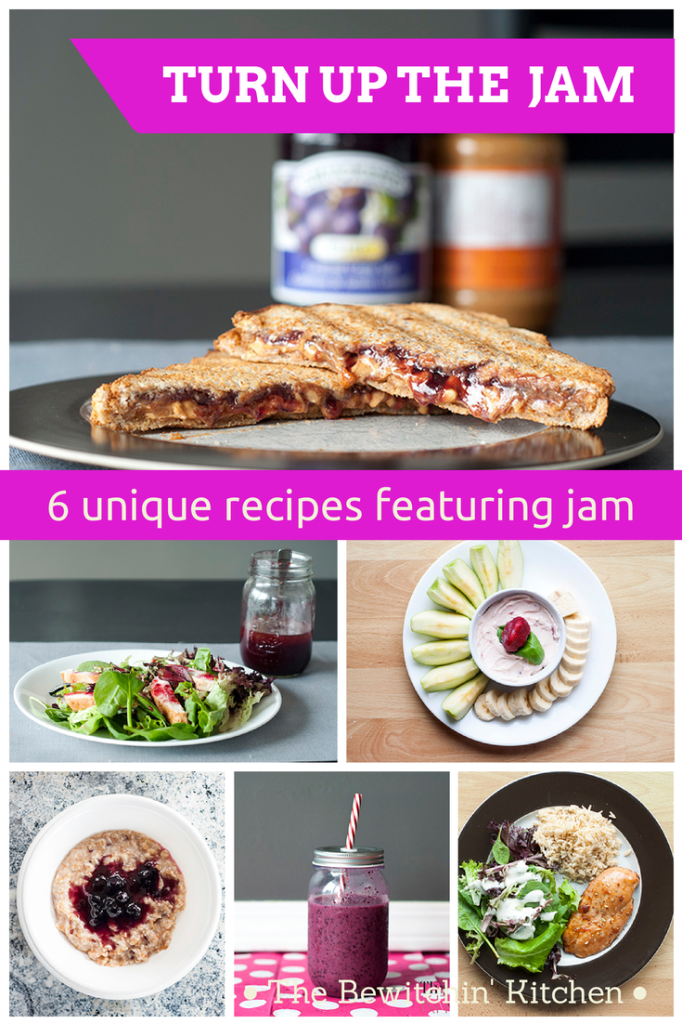 I wouldn't call myself a creative person, I don't usually "go out on a whim" and try something. Everything I do has a reason behind it, and a plan. Everything, that is, except for cooking.
When it comes to the kitchen, I'm comfortable with taking chances. Add cinnamon to the chicken? Sure, why not. Toss in some extra garlic? Absolutely.
So when it came to thinking outside the box to create jam recipes, I was ready for the task. After all, jam isn't just for breakfast anymore. Here are some ways I like to pair jam with everyday meals and snacks.
Steel-cut Oats With Blueberry Jam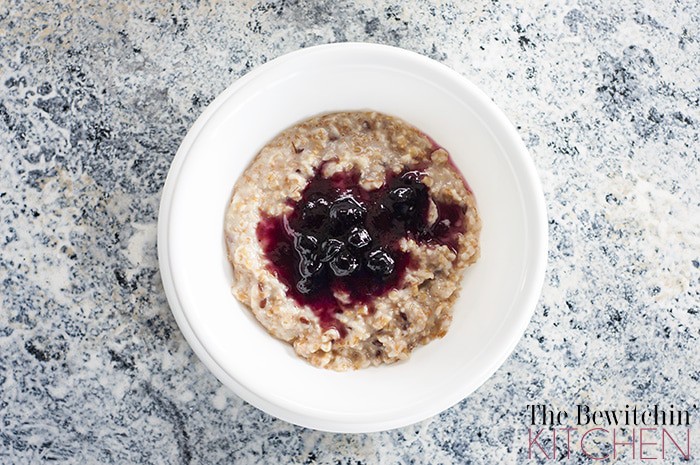 A staple breakfast in my house is steel-cut oats, but they can be pretty boring. Just by adding a heaping tablespoon of Smucker's Blueberry Jam, I had a breakfast that was bursting with flavour (and berries). Even my toddler ate it in record time.
Blueberry & Peach Pie Smoothie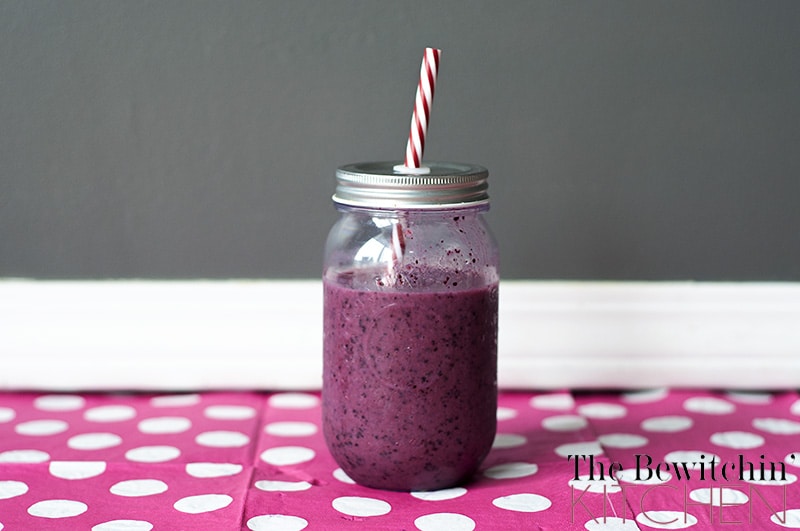 I have a very picky toddler and he changes his mind about what he likes often. Smoothies are consistent; he loves them.
1 cup milk (almond, coconut, cow)
1 cup frozen blueberries
3 tbsp Smucker's Peach Jam
1/4 tsp vanilla extract
Additional ice (optional)
Put all ingredients in a blender, blend and enjoy.
Balsamic & Apricot BBQ Glaze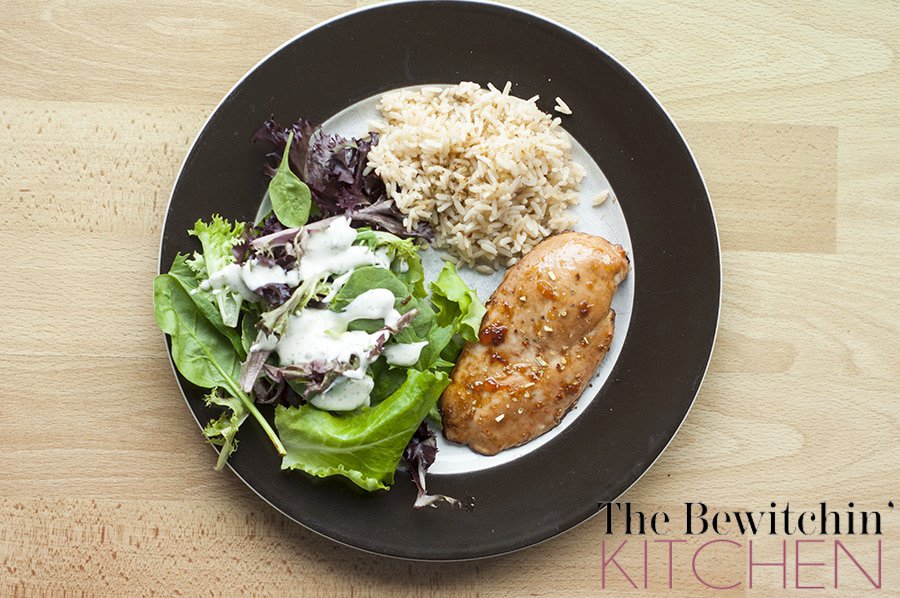 Here's a simple way to jazz up your next BBQ. Combine 1/3 cup of Apricot jam with 2 tbsp of balsamic vinegar and mix until smooth. Brush over flattened chicken breasts and grill. The chicken will be ready in less than fifteen minutes and it's to be served with rice and vegetable of your choice. This chicken is delicious; it's not too sweet and a great choice for the summer.
Strawberry Cream Cheese Fruit Dip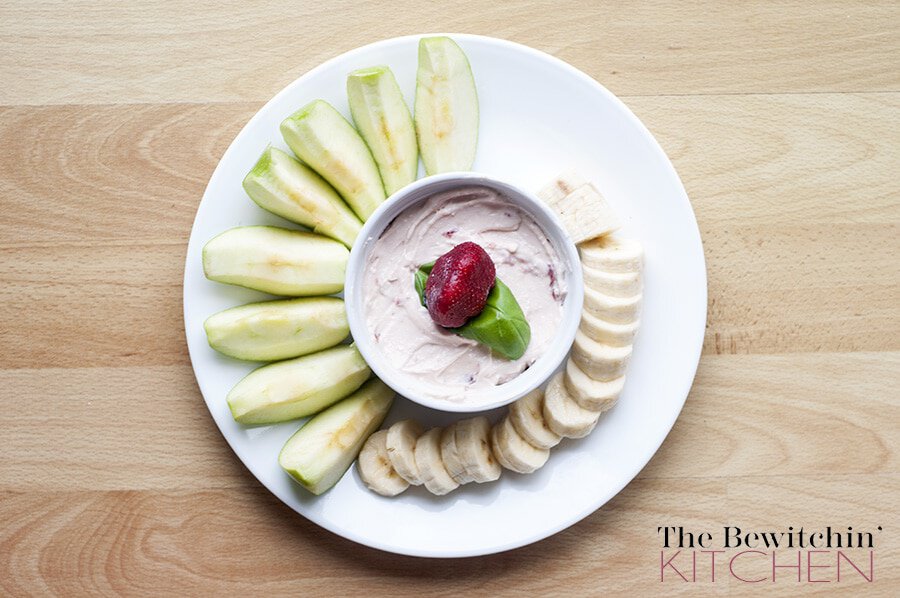 1/2 cup cream cheese and 1/4 cup cup strawberry jam is all you need to create a great dip to serve with fruit for a satisfying after school snack. This also makes a great spread for crackers, and rolls to make pin wheels.
Wildberry Vinaigrette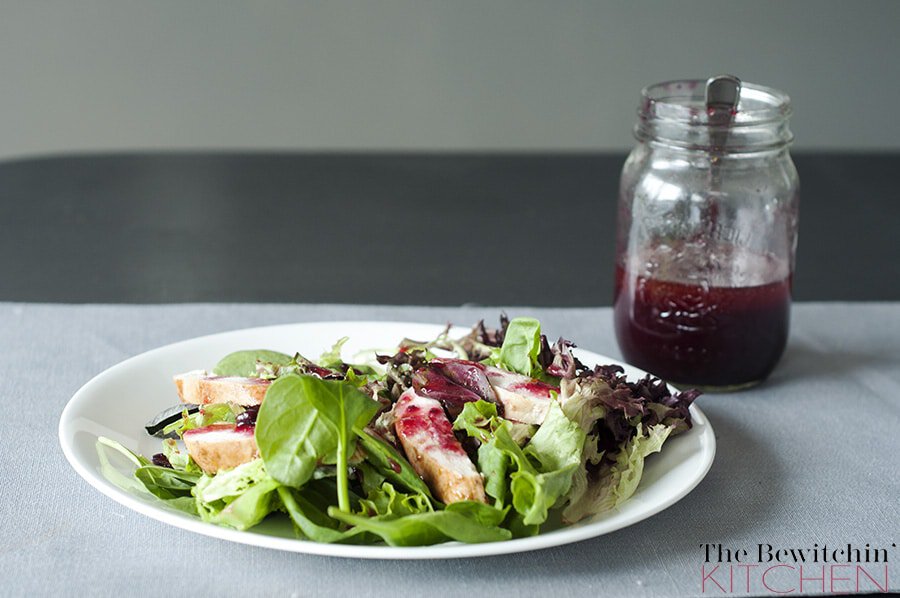 I love homemade vinaigrettes; they're a great way to jazz up a salad and much healthier then many of the chemical cocktails on the grocery shelves. I served mine over a spring mix with left over Apricot and Balsamic BBQ Chicken.
3 tbsp Wildberry Jam
3 tbsp Olive Oil
3 tbsp Red Wine Vinegar
3 tbsp Lemon Juice
Combine ingredients in an airtight container (like a mason jar), put on the lid and shake vigorously until combined. This would also make a great glaze for a barbecued chicken.
PB&J Panini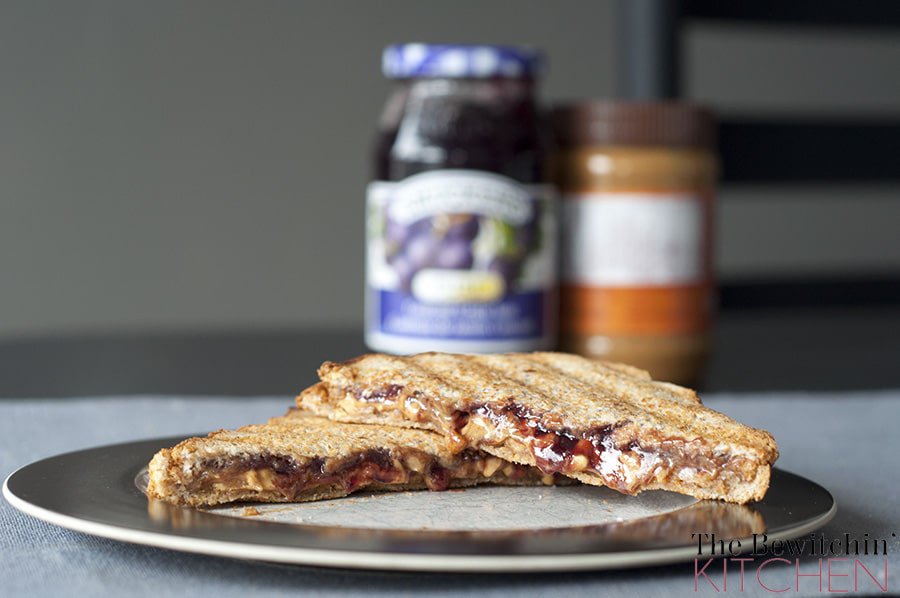 Last, but not least is a twist on a classic. Make a peanut butter and jam sandwich (I used a concord grape jam), but don't stop just there. Take out a panini press (or in my case my George Foreman Grill) and grill it. Trust me on this one; it's comfort food on steroids.
My eyes have opened up after these recipes, jam isn't just for toast. It's easy to combine with your family favourites and create a whole new dish.
Smucker's Pairings are a simple, easy way to create delicious food combinations with jam and other ingredients, designed help you discover how flavours mingle together for mouthwatering results. Each pairing has 5 ingredients or less, and is ready in less than 15 minutes. Because with a name like Smucker's, it has to be good. For specific information on our jam flavours and varieties, please visit www.smuckers.ca.
Disclosure: This post was brought to you by Smucker's Foods of Canada via Mode Media Canada. The opinions expressed herein are those of the author and are not indicative of the opinions or positions of Smucker's Foods of Canada.