Maple Sriracha Stir Fry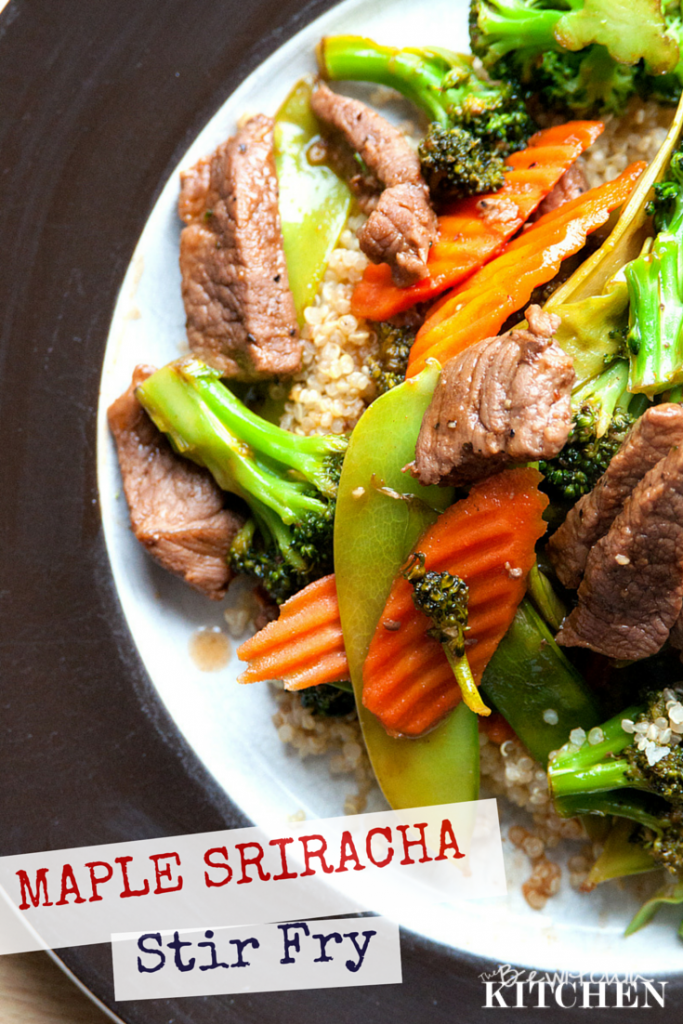 This Maple Sriracha Stir Fry was a huge victory! Not only did I have this dinner done from prep to plate in under 20 minutes – but it was a huge success. I love it when that happens.
I love maple, and wouldn't you know that March is National Maple Month? It's the perfect time to share this recipe for Maple Sriracha Stir Fry with you.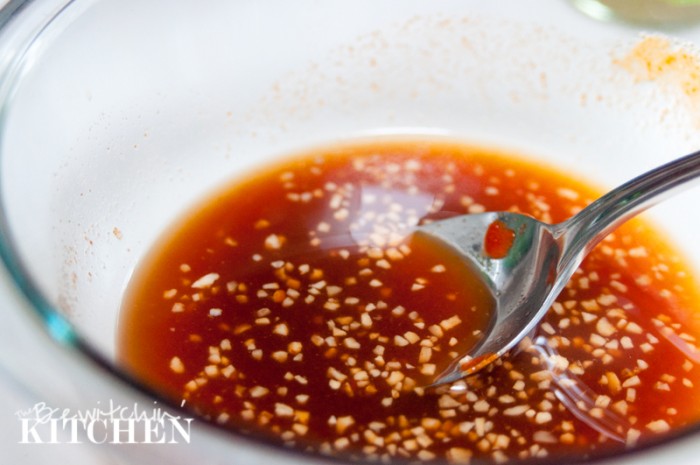 This recipe took no time, and it's the perfect dish for a weeknight meal. From prep (or as I like to call it, opening a bag of vegetables) to plate it took roughly 20 minutes.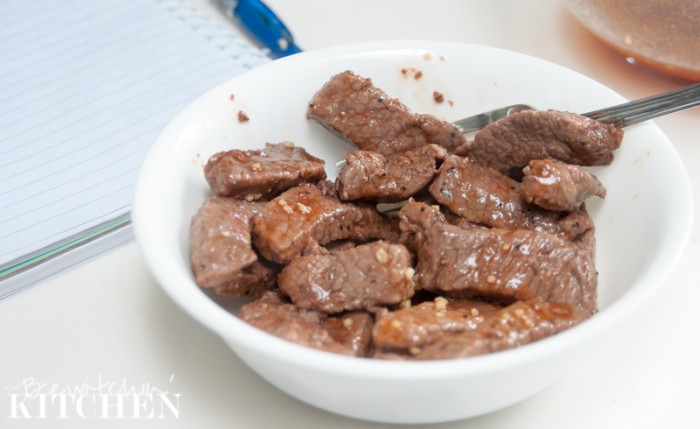 This recipe would be great with either beef or chicken, but since beef is what I had on hand and ready to go – beef is what I chose.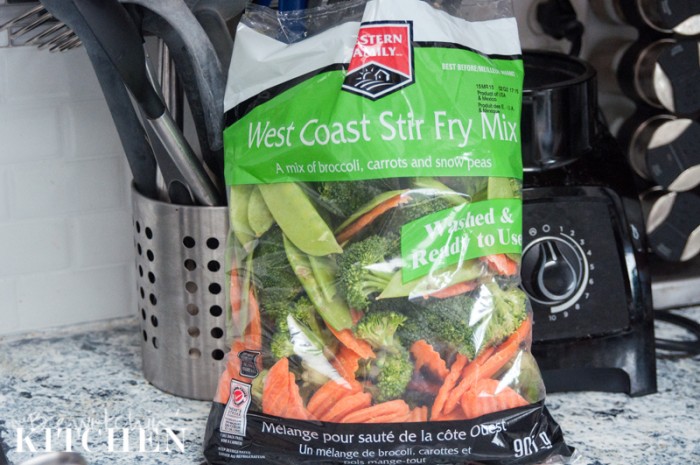 If you haven't watched my Lazy Girl's Guide To Healthy Eating, I'll include it below. I incorporated my favorite tip into this recipe: pre-cut and washed vegetables.
Don't forget to subscribe to
The Bewitchin' Kitchen's YouTube Channel
!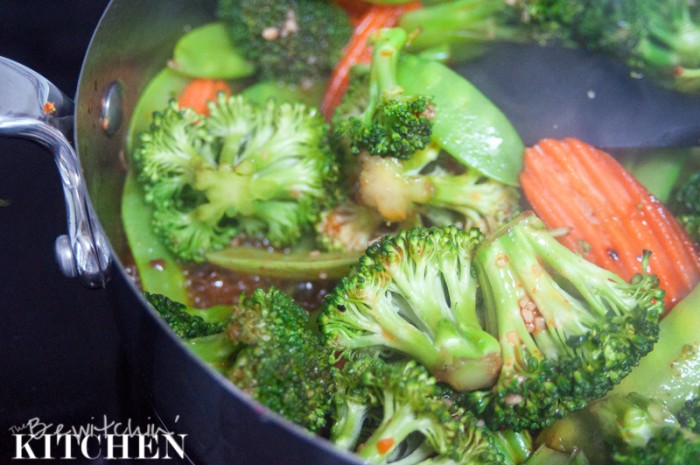 When I first made the sauce, I thought I over did it with the Sriracha. It was really spicy. However, after cooking I found that it sweetened up more and had amazing flavor.
That being said, if you don't like it spicy, feel free to cut it in half and make this recipe for for you.
Maple Sriracha Stir Fry
Maple Sriracha Stir Fry
A sweet and spicy stir fry sauce that is perfect for any weeknight meal.
Servings 12
Calories 187kcal
Ingredients
1 tbsp coconut oil
2 steaks sliced into strips (I used sirloin)
4 cups of mixed vegetables I used a pre-bagged mix
Maple Sriracha Sauce
1/4 c maple syrup
2 tbsps Sriracha Sauce
2 tbsp Rice Vinegar
1 tsp lime juice
1 clove garlic minced
1 tbsp Braggs' Aminos or soy sauce Available here
1 tsp corn starch optional
Instructions
Maple Sriracha Sauce:

Combine all ingredients (except for cornstarch), mix and set aside.

Putting It Together:

Over medium-high heat melt coconut oil.

While the oil is melting slice up the steaks, then add to the pan. Cook until desired doneness (I cooked until no longer bleeding) and set aside. I added a couple spoonfuls of the Maple Sriracha Sauce over the beef so it absorbed some of the flavour.

Add the vegetables and saute until the volume has gone down in the pan and the broccoli turns a brighter green.

Add the sauce and meat and cook until the sauce has reduced. If you want it a little thicker, add the cornstarch and stir.

Serve over rice, quinoa, cauliflower rice or as is.
Nutrition
Calories: 187kcal | Carbohydrates: 13g | Protein: 14g | Fat: 9g | Saturated Fat: 5g | Polyunsaturated Fat: 1g | Monounsaturated Fat: 4g | Cholesterol: 35mg | Sodium: 196mg | Potassium: 300mg | Fiber: 2g | Sugar: 4g | Vitamin A: 3093IU | Vitamin C: 8mg | Calcium: 27mg | Iron: 2mg
Follow On Pinterest
Follow @bewitchinkitchen On Pinterest for more delicious recipes!
Want more maple? I have teamed up with some fabulous bloggers where each month we're given an ingredient and this month it was maple. I chose to use that to create this Maple Sriracha Stir Fry, but here is what they created for you:
Strawberry Banana Pancake Muffins from The Mommy Mix
Maple Bacon Chip Chicken Fingers from Creative Cynchronicity