Minted Sugar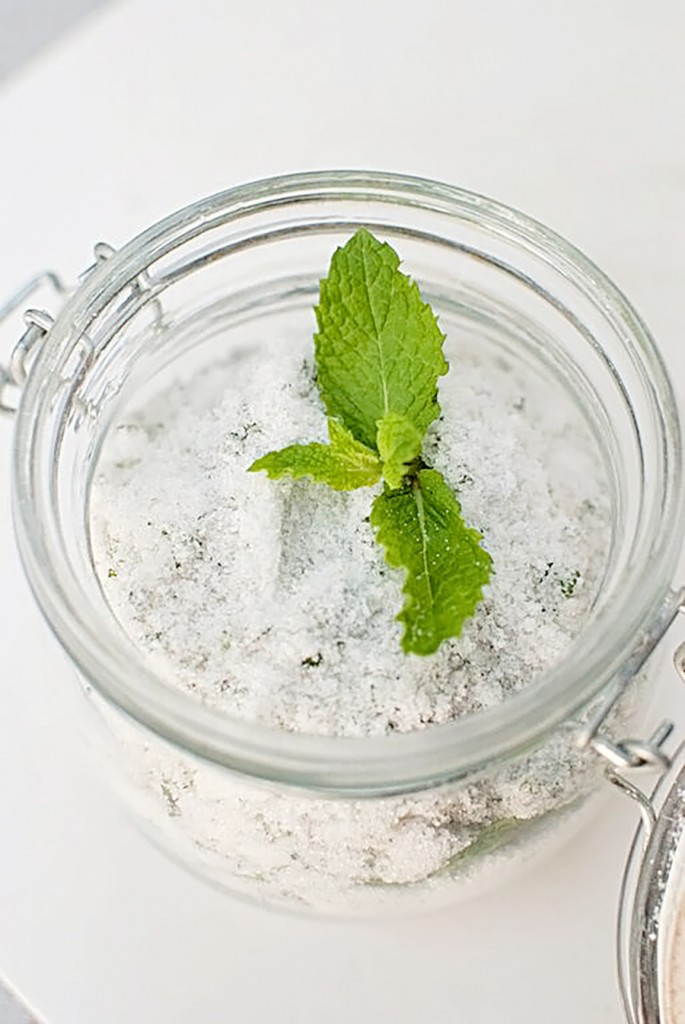 Want a fun twist for your summer desserts and drinks? Try this refreshing recipe for Minted Sugar. Sprinkle on fruit, dust it over your fruit salad, or roll some cookies in it before popping them in the oven.
Other ideas you can use the minted sugar with could be: flavored whipped cream, sugar rimmed glasses for cocktails, tea and homemade iced tea recipes.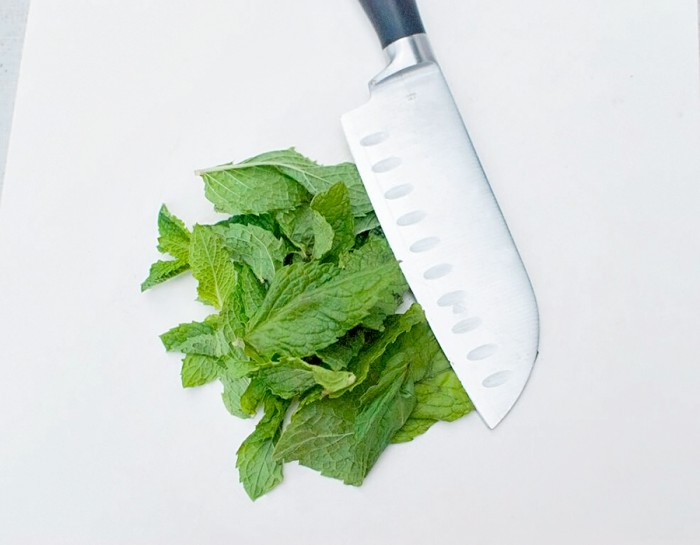 Make sure you wash the leaves, and strip the leaves from the stems. Reserve a few pieces on the side for garnish and for layering in the jar.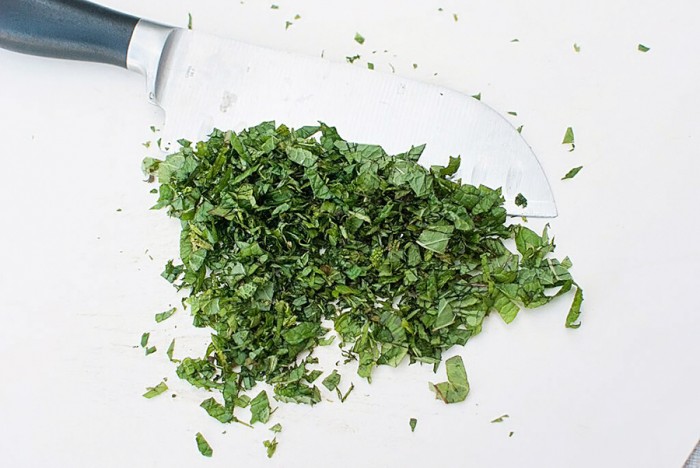 If you want, you can give them a rough chop but you can also run it through a high powered blender (I use this one) or food processor for a finer grind.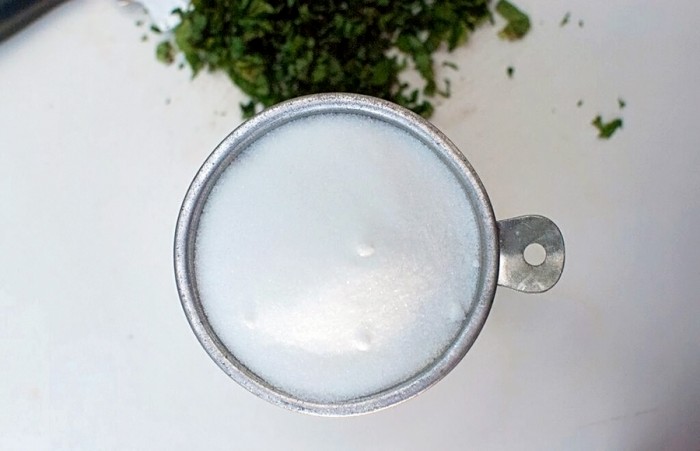 Sugar is a beautiful thing.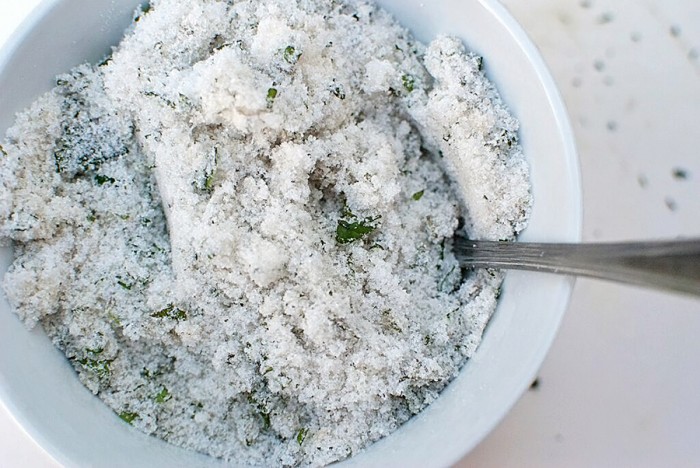 Mix it together, or at this point you can toss it in the food processor.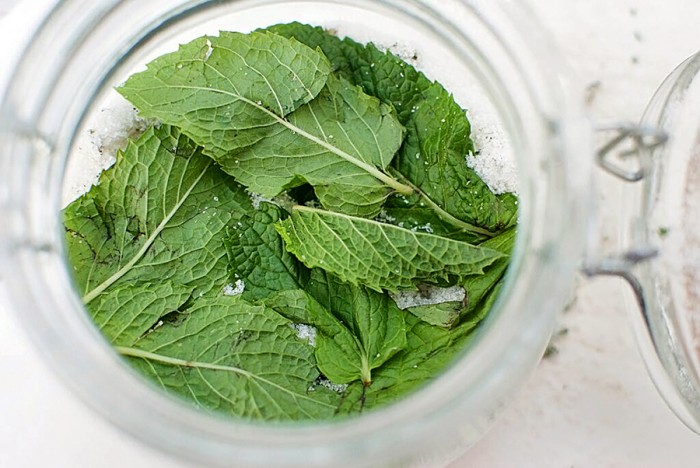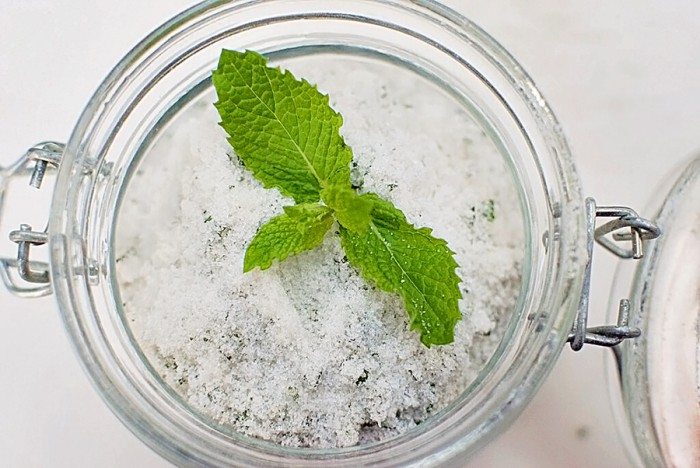 There are so many great uses for the minted sugar, the first thing that comes to mind for me is rimming the glass for a mojito.
This post was inspired by a Jamie Oliver recipe. Be sure to check out Jamie Oliver's cookbooks, I'm particularly interested in Jamie Oliver Comfort Food.
Minted Sugar
Minted Sugar
Ingredients
1/2 C or packageFresh mint
1 C Sugar
Instructions
If you've purchased a package of mint, wash and strip leaves from stalks. You may choose to add the stalks as they will give extra flavor, but sometimes they are too hard to work with.

Reserve 4 – 6 large leaves and set aside. Gather your remaining mint leaves and with a sharp knife, chop finely.

Combine sugar with mint and mix very well. At this point, you may decide to put into a food processor for further incorporation, but be careful not to go too fine as it may turn into a paste from the moisture of the mint.

Into a large jar with a tight fitting lid, spoon about half of the sugar mixture into the jar. Take reserved mint leaves and place them flat on top of the sugar mixture. Continue to fill the jar with the remaining sugar mixture, close tightly and refrigerate.

This mixture can be made 1 day ahead of time and will last 1-2 days in your fridge.
Follow On Pinterest
Follow @bewitchinkitchen On Pinterest for more delicious recipes!
What would you use with this Minted Sugar?