Philips Airfryer Review + In a Hurry Hot Wings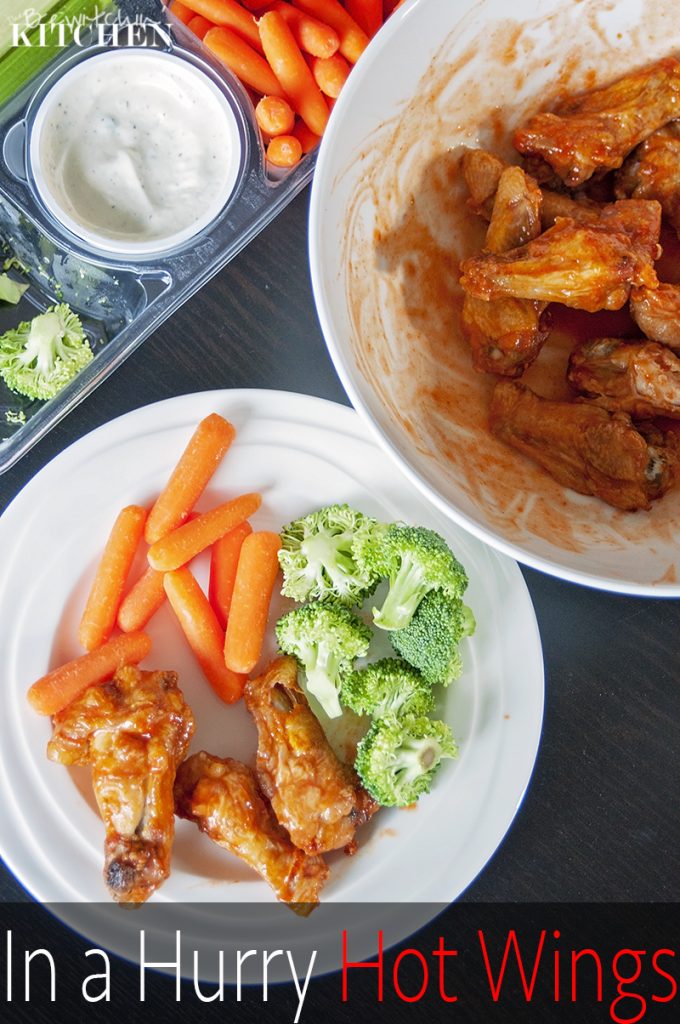 My husband and I both love "pub style" food: wings, fries, chicken fingers. What I don't love is how I feel after I eat it: gross, sick and sluggish. I have always said to my husband that I would never own a deep fryer, but this week I made a compromise with The Philips Airfryer.
Philips Airfryer, what is it?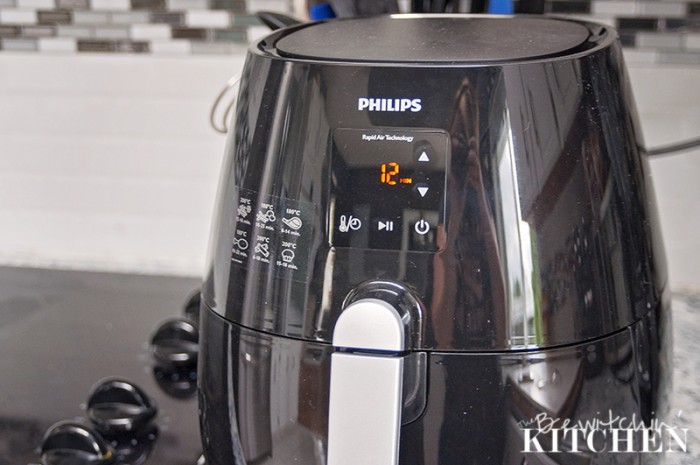 The Philips Airfryer is the healthy way to fry. It uses a unique technology called Rapid Air technology. What this does is it allows you to bake, grill, roast and fry your favorite foods with no oil needed!
It's so easy to use! Simply pre-heat the Philips Airfryer and it let's you know when it's up to temperature by beeping. Then add the food, select your time and that's it!
It's easy to clean. The basket and the rack is dishwasher safe but I like to wash the part that catches the grease by hand. It wipes up clean effortlessly.
With the Philips Airfryer you receive a recipe book, and there are so many delicious ideas. There is even a cake recipe. I had every intention of creating a delicious and unique recipe for all of you but life got in the way and I have had a crazy week and a half. I was going to push back the review an extra week but that's when I realized that the way I have been using the Philips Airfryer over the past two weeks is the perfect example of how it saves time and brings home cooked meals to your dinner table in a hurry.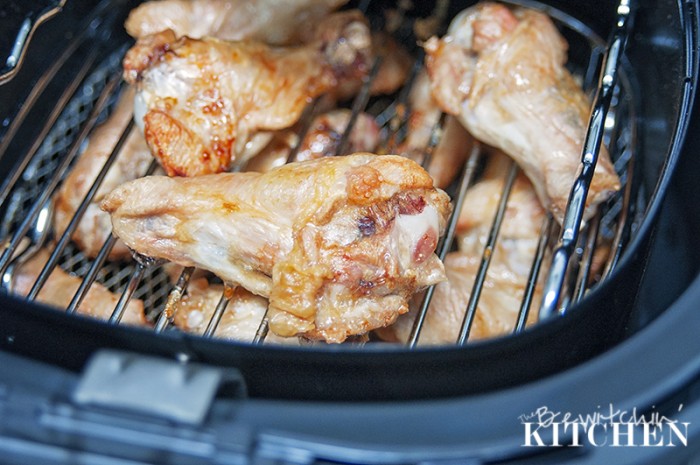 Last Friday was a little hectic. It was just one of those days where I was barely home and was on the run all day, when I finally got home at dinner time I was ravenous and almost threw up my hands in defeat and ordered pizza.
Instead, I tossed some chicken drumettes in the Philips Airfryer.
In 22 minutes, I had crispy wings and drums. I just tossed some hot sauce over them and served it with a store bought tray of veggies and dinner was served.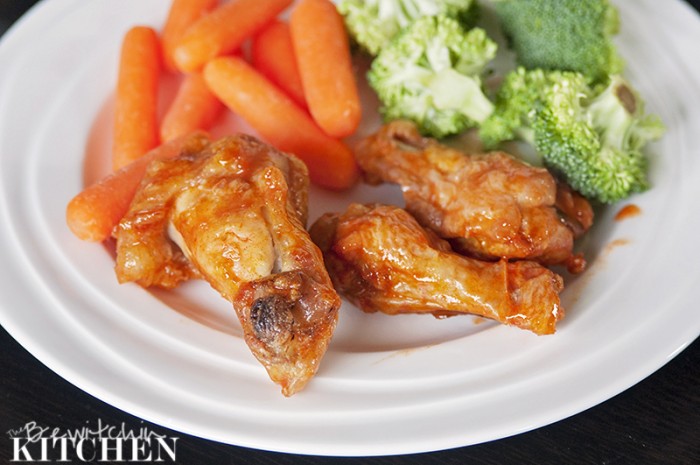 It's nothing glamorous but I was able to provide a healthy and delicious meal in very little time. The Philips Airfryer is great tool to have in your kitchen to make your life a little easier, especially on those busy nights. You know what I'm talking about right? Those nights where you have three places to be at once, and all day you have a massive to do list? The Philips Airfryer will be your saving grace.
Aside from these Hot Wings in a Hurry, I have made french fries, yam fries and chicken fingers with the Philips Airfryer. Everything has turned out beautifully. The fries are so crispy (even the yam fries), where they taste and look like restaurant quality, yet no oil was used. It's so impressive! With Father's Day just around the corner, I think this would be an amazing gift.
I was provided with the Philips Airfryer for this review, all opinions are my own.