Dollar Store Craft: Flower Planters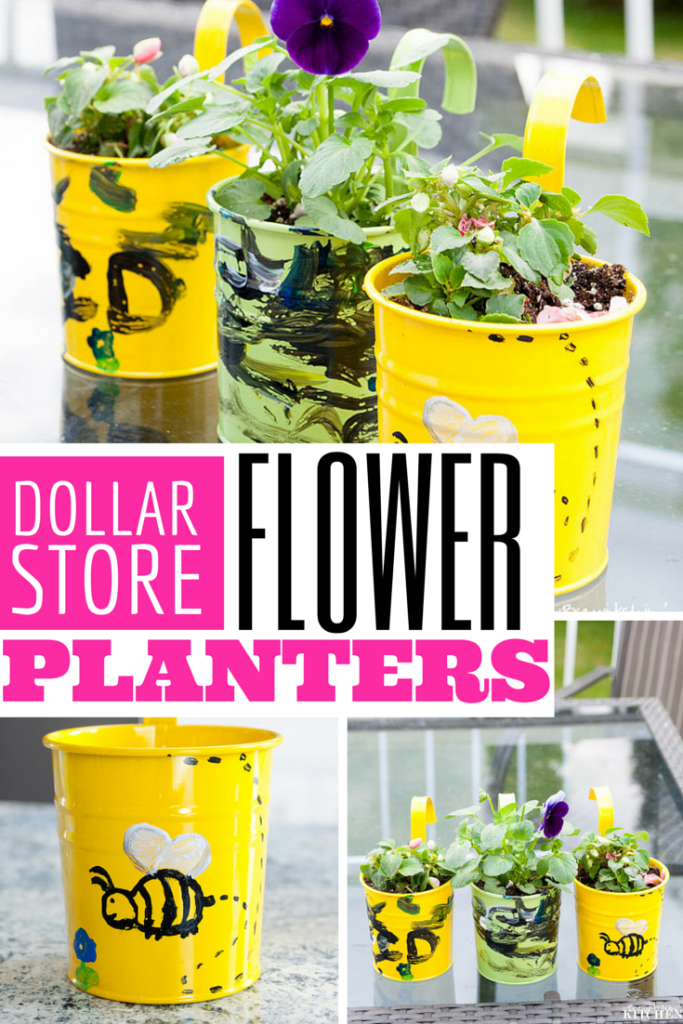 I'll be the first to admit that I'm not all that crafty, not only that but I usually find crafts to be time consuming and expensive. That's why I love this dollar store craft idea! My three year old and I created these flower planters using supplies we brought home from the dollar store!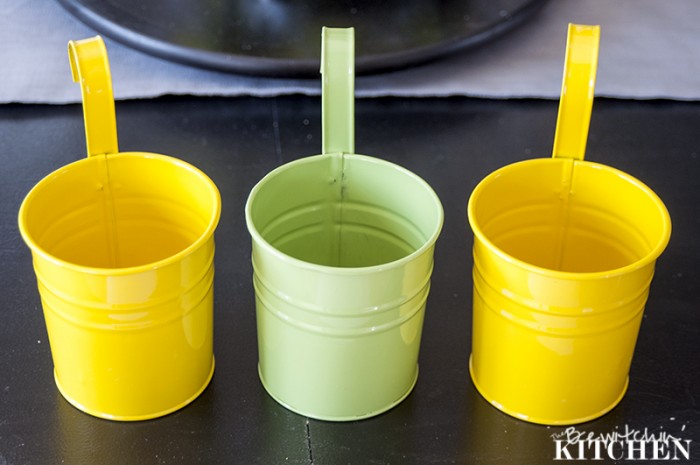 I was walking down the aisle of my local Dollarama looking for supplies for the DIY Hanging Basket I was making for The Canadian Mother Resource, when I spotted these cute mini planers. I figured these would be perfect for the little packages of planting herbs that I usually pick up from the grocery store so I grabbed three, some paint brushes and paint and went to checkout.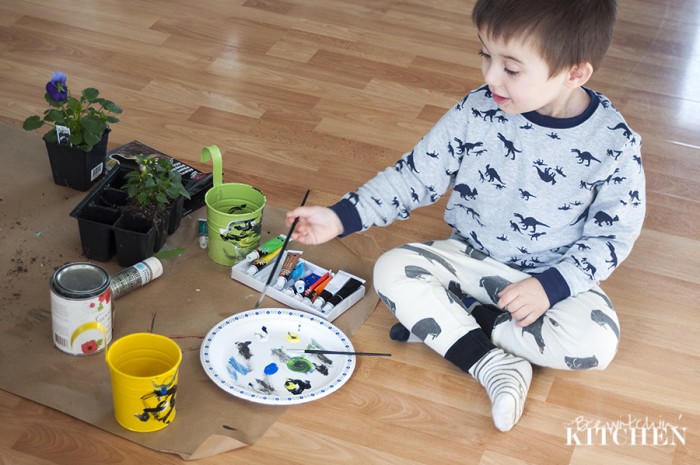 Since my son loves to paint (and he was already doing a few fun crafts) I thought it would be fun if we tackled this dollar store craft together. As you can tell in the photo, my herb idea transformed into a few pansies – the kid really liked the flowers and was adamant that we buy them.
I gave him some acrylic paint on a paper paint, handed him a paint brush and he went to town.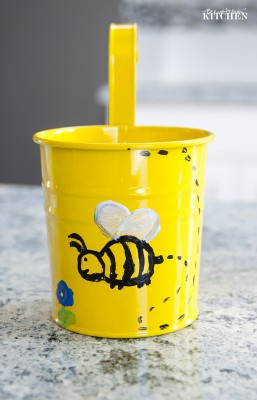 I even decided to paint one, don't you think I should give up blogging and go into painting full time? That's my best work people!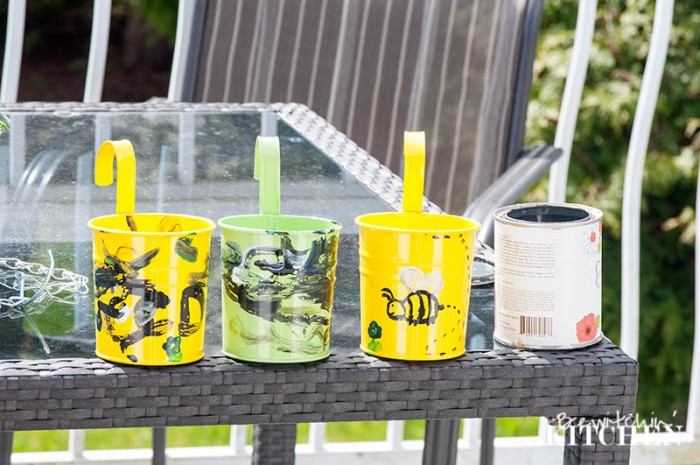 I set the dollar store craft planters outside and once they dried I sealed them with Country Chic Paint's Tough Coat (but a poly acrylic would work just as well).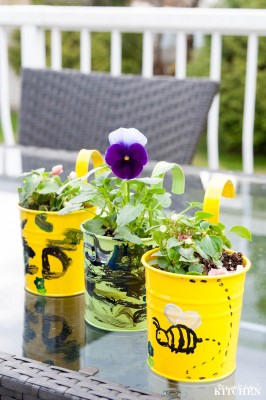 Next add your soil, the flower or herb and that's it! It's the perfect lazy-person craft. I love how this dollar store craft took no time, hardly any effort and it cost me under $15 (the planters were $1.50 each, the paint was $1 – the most expensive part were the flowers and soil).
Dollar Store Craft: Flower Planter Supplies:
3 planters for the dollar store
Paper plates (to put the paint on)
Craft paper (or something to protect the surface you're painting on)
Poly acrylic
Soil
Flowers and/or herbs of choice
That's it!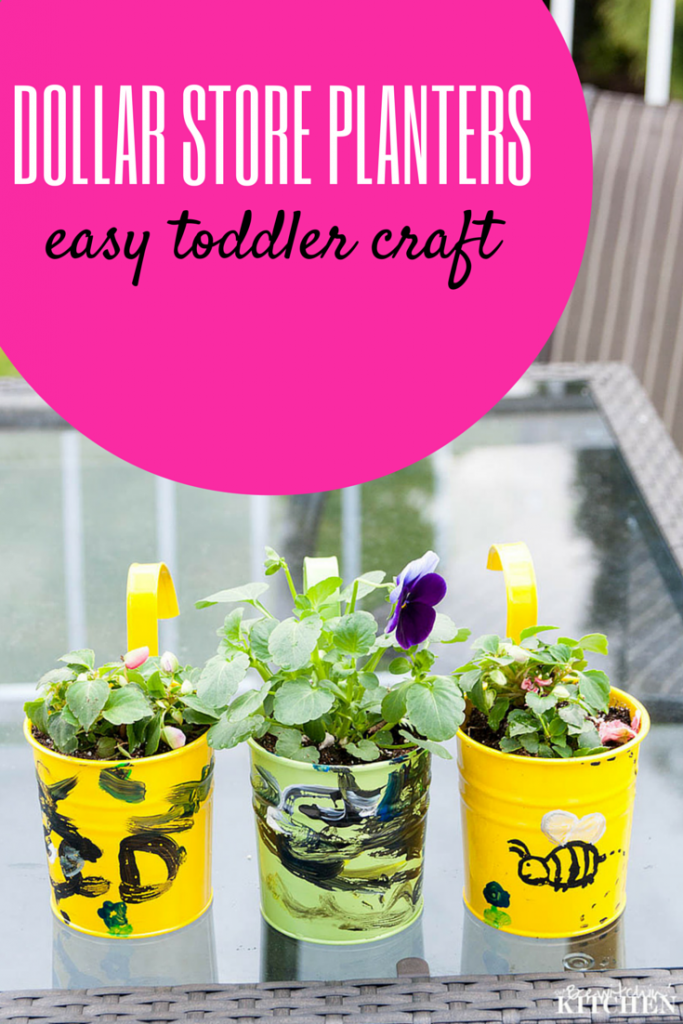 Looking for more great ideas? Click here to follow me on Pinterest!
Visit Randa | The Bewitchin' Kitchen's profile on Pinterest.