Black Forest Cake Shake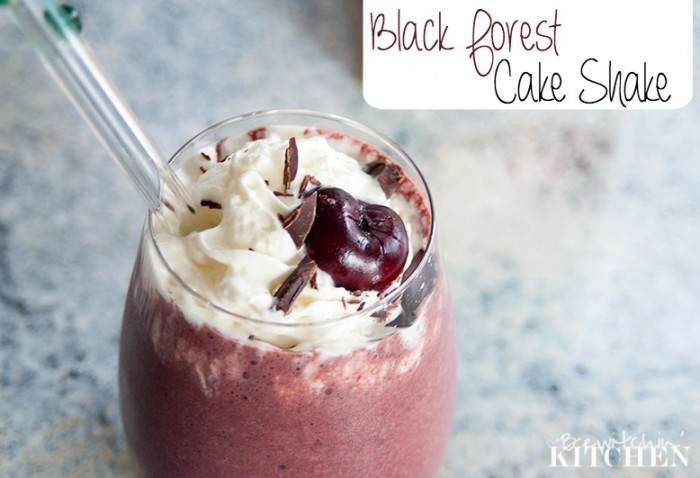 Have you ever had a cake shake? Yes, you heard me right. I'm talking about enjoying the flavour and comfort of a classic cake recipe, but in a healthier form; like this Black Forest Cake Shake.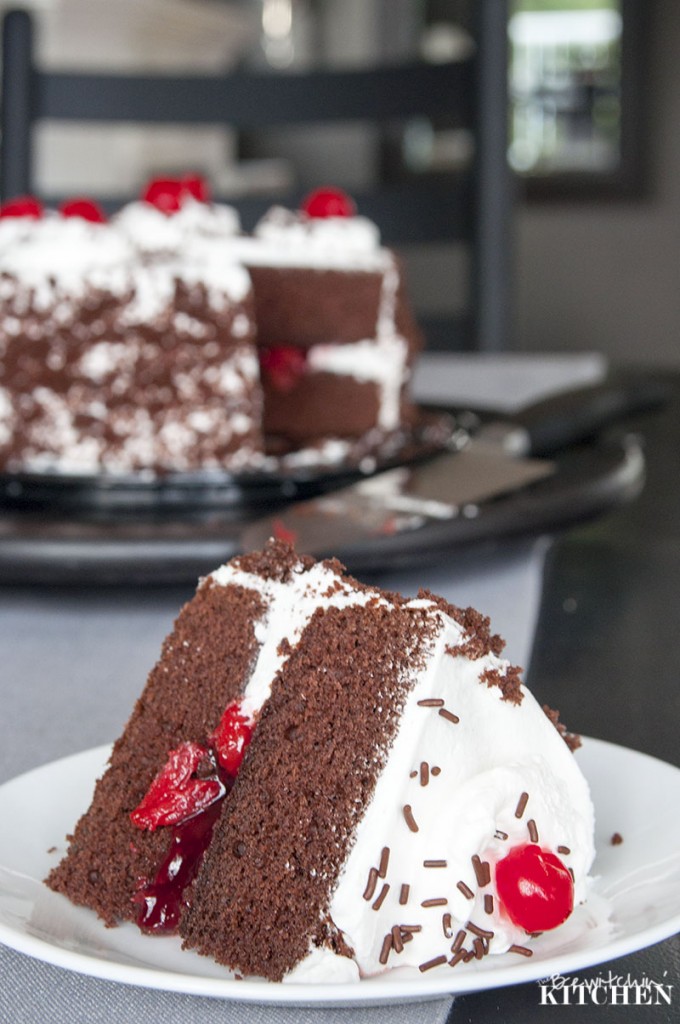 Every once in a while it's good for the soul to divulge in a beautiful slice of Black Forest Cake but since I don't want to buy a bigger pair of jeans every month, I have to get creative and use my nutrition intuition.
This cake shake not only tastes good but since I used antioxidant-rich fruit, I'm adding more wholesome goodness to my diet without making sacrifices.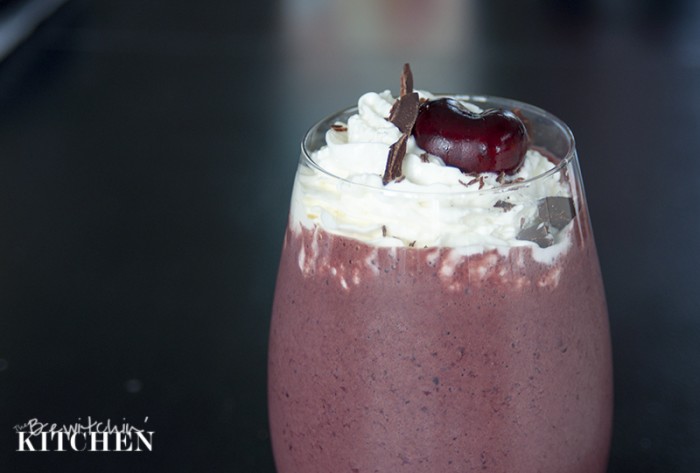 I love how creamy this Black Forest Cake Shake is.
Black Forest Cake Shake:
Pure dessert in a glass.
If you're looking for anot black forest inspired dessert, try these Black Forest Chia Seed Pudding from Randa Nutrition.
Black Forest Cake Shake
Servings 1 serving
Ingredients
1 cup Unsweetened Almond Milk or Coconut Milk
1 cup cherries frozen
1/2 tsp rum extract
2 tbsp cocoa powder
1/2 tsp stevia or sweetened to taste
Whipped Cream shaved dark chocolate and cherry to top
Instructions
Combine the first five ingredients into a blender and blend until smooth.

Pour into glass and top with whipped cream (or coconut whipped cream for those with dairy intolerances), dark chocolate and a cherry on top.
Follow On Pinterest
Follow @bewitchinkitchen On Pinterest for more delicious recipes!
I apologize for the photos. I had a few beautiful ones, but they seem to be lost somewhere or I accidentally deleted them.
Looking for more great ideas? Click here to follow me on Pinterest!
Visit Randa | The Bewitchin' Kitchen's profile on Pinterest.