Finding The Identity for The Bewitchin' Kitchen™ with Purr Design + #Giveaway

I've been blogging since June 2009 (June 3, 2009 to be exact). I have gone through many looks but TBK has finally found it's identity (thanks to Purr Designs).
First and foremost: this is not sponsored. I am absolutely giddy with The Bewitchin' Kitchen's new look that I wanted to share my experience with Purr Design and do a little throwback of all the looks that The Bewitchin' Kitchen™ has gone through.
I have been looking at Purr Design for years, but it wasn't until speaking with Stacie (from Simply Stacie) that I decided to sign up for her waiting list. I came off the waiting list in June and received notice that Lindsay would start working on my blog in August.
During my Carnival Cruise, I spoke with Amy from Mom Spark (another client of Lindsay's) and she made me that much more confident that I made the right choice and that I was going to love my makeover. She was right. I'm head over heels.
Since 2009 I have done a lot of themes, looks, and designs on The Bewitchin' Kitchen™. There has also been a lot of wasted money and tears. I have probably spent over $1000 in different logos (some I never even used because they were awful). Not only is my blog my business, but it's my baby. I take a lot of pride in TBK and I feel it's a reflection of myself and my personality. I was never able to get it right until I contacted Lindsay. Lindsay just gets it. It's not easy to explain one self's personality via email but she got it and I'm thrilled. She's so organized too! I loved her teamwork platform and she met deadlines. Very professional. She's worth the investment, trust me spending more on my blog design that what my little-used car is worth was a difficult decision but I've already almost made the full ROI.
So for fun, I thought it would be interesting to showcase some of my old blog designs. Enjoy.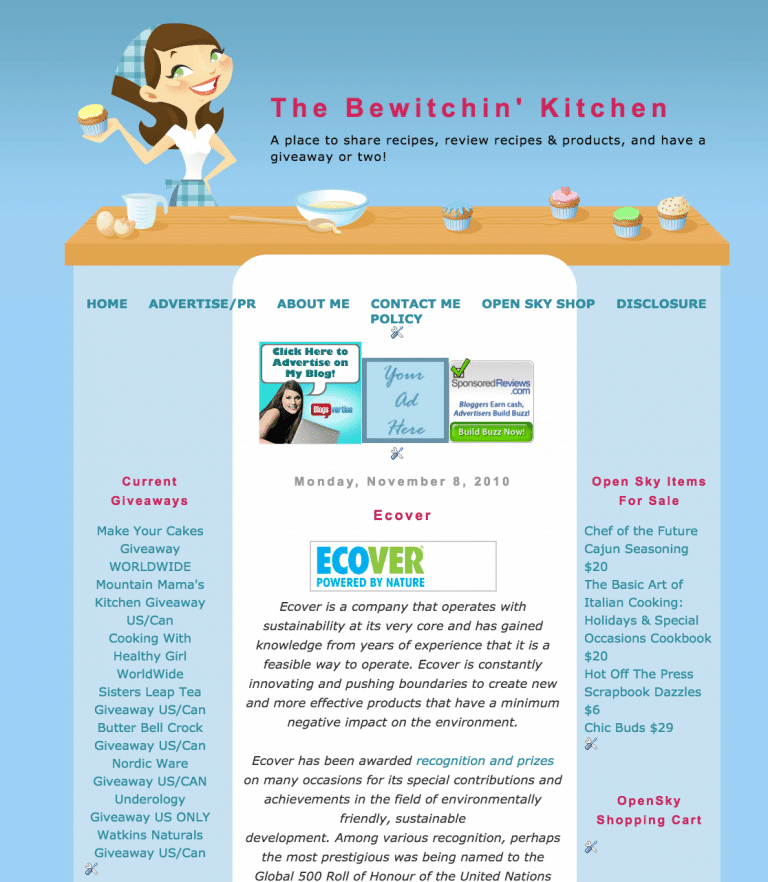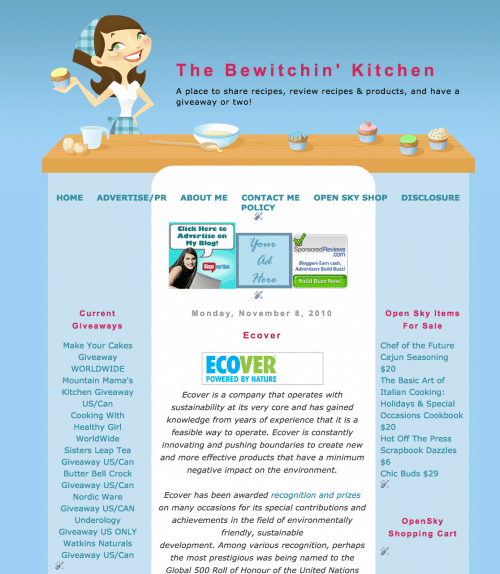 The first look I was able to recover from Wayback Machine is from September 2010. There were a few more of this quality between this look and the next (remember when everyone had scrapbook themes? I had one of those too).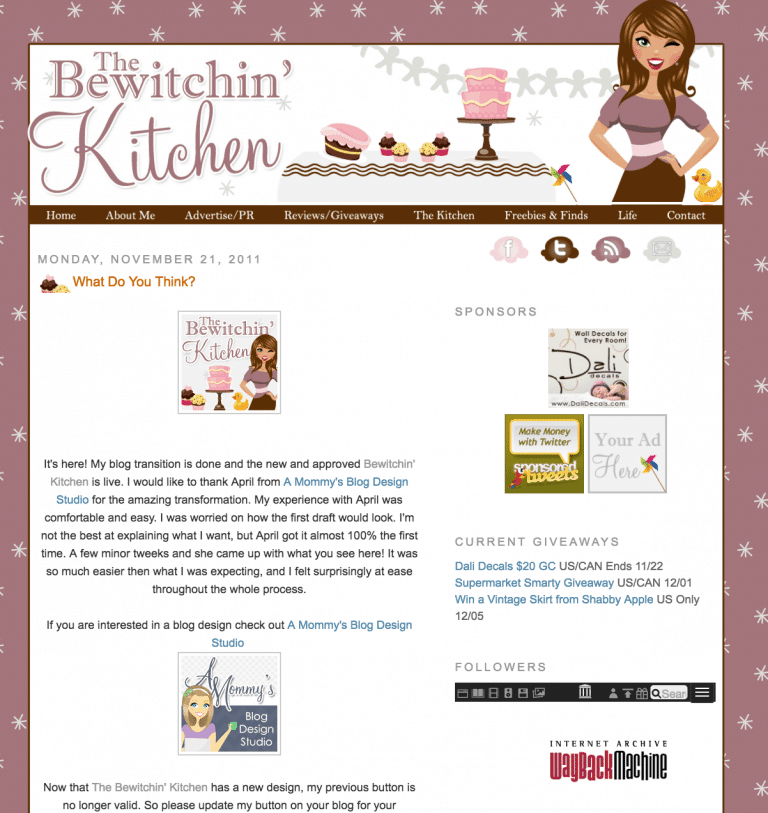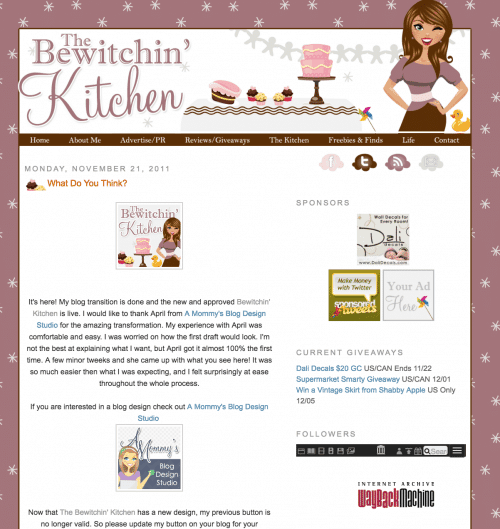 Towards the end of November 2011, I had my first paid blog design. It was under $200. I was really proud of it. OMG you guys, remember Google Friend Connect?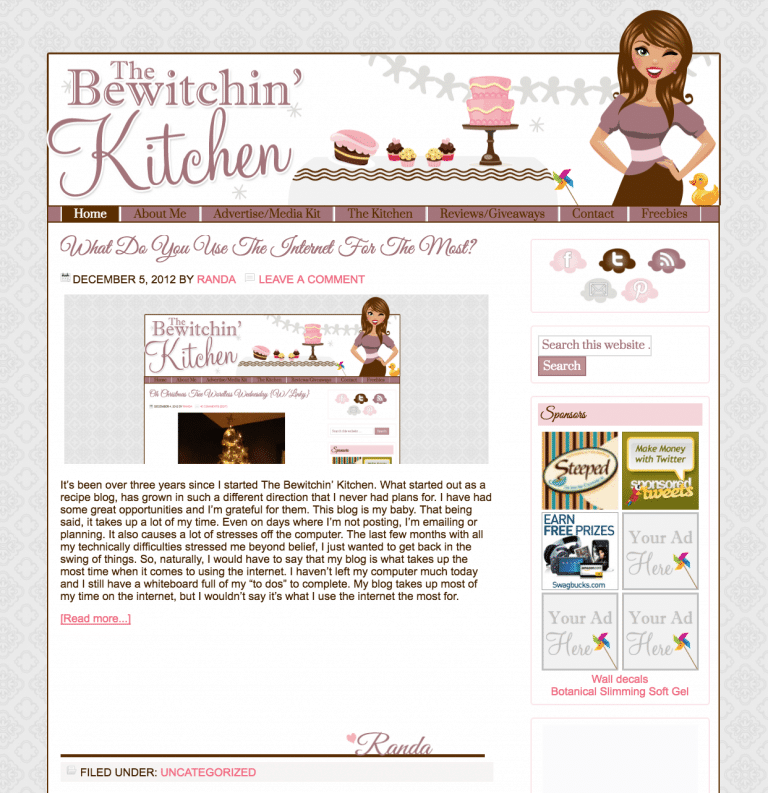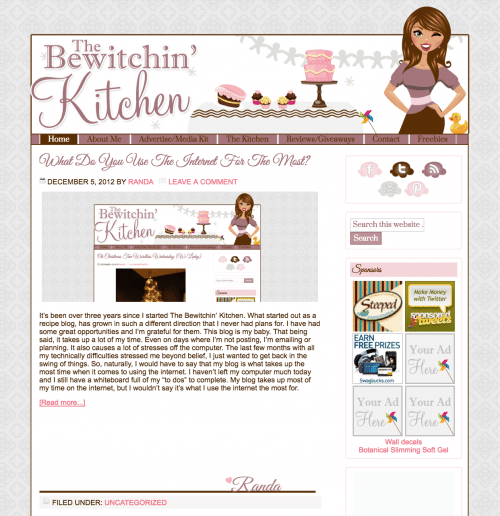 December 2012, I moved over to WordPress and got a more "streamlined" look. I was heading in the right direction.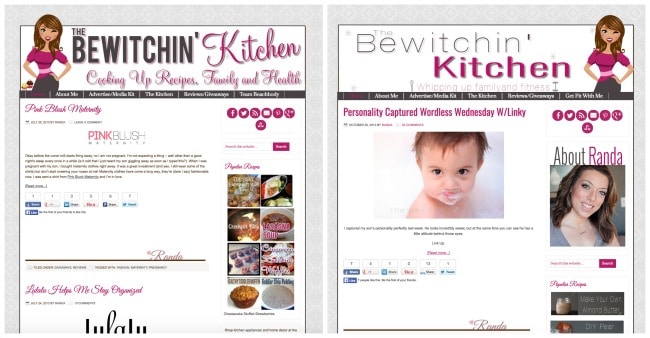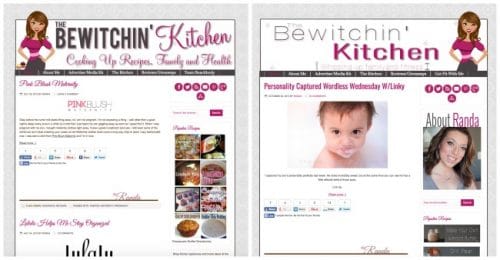 I was always one to play with the code and change up the colors. I was always seeking for a look that was more "me". 2013 is a big year for me back in July of 2013 that was when I decided that it was time to take my "gig" more seriously and work it as a business. It's been uphill since then.


2014


2015
Yeah, there were a lot of designs in 2014 (and 2015). Lots of themes purchased and looks played with. I was never happy with any of them. For 2014 and 2015 I just got one day a month to look at, but I'm pretty sure that there were multiple tweaks a month.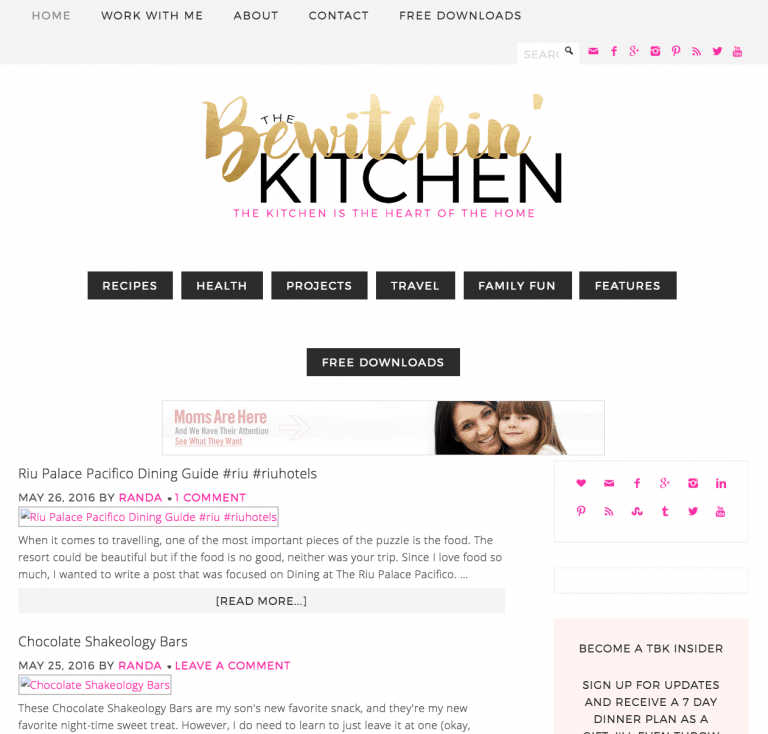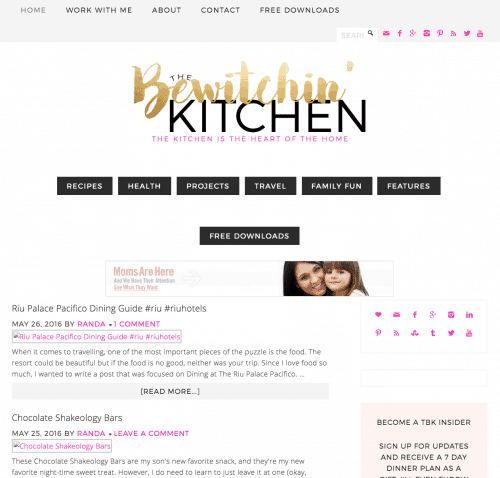 For 2016 I had one main design, I just tweaked a few things for the year (be proud). I made the "logo" off Photoshop and called it "good enough" but it always bugged me that I didn't have an identity.
Purr Design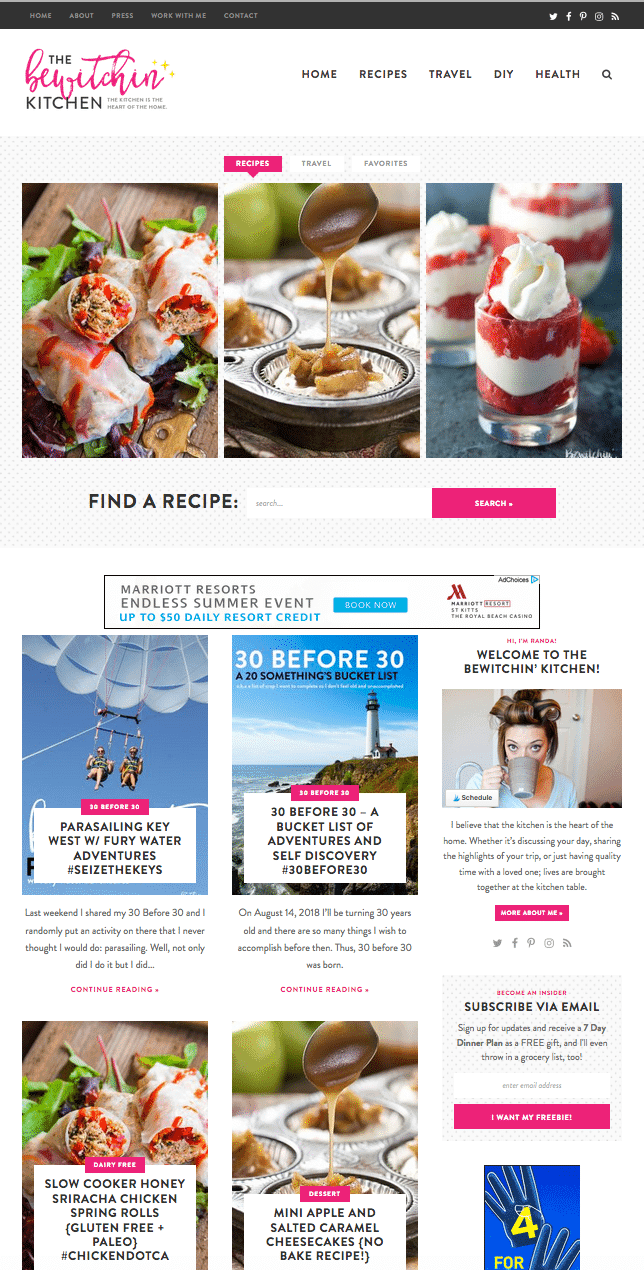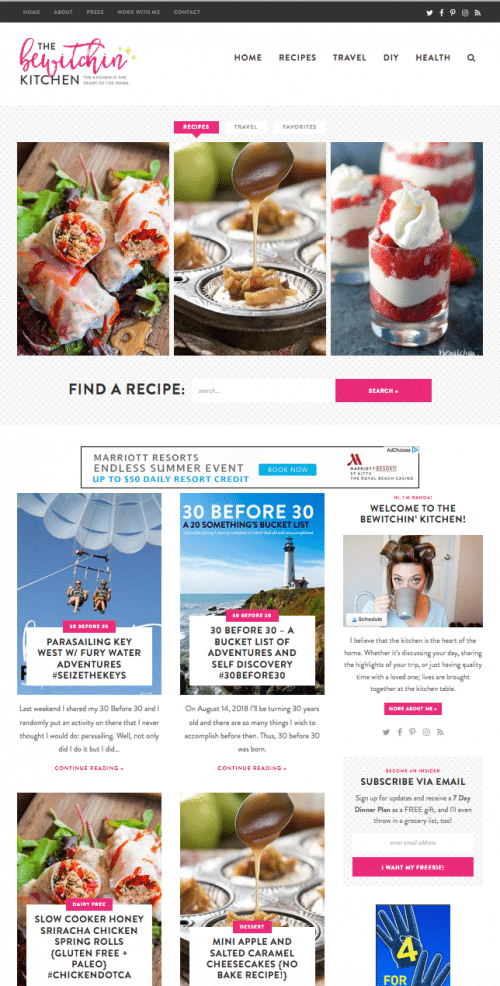 Then Purr Design happened. On October 3, 2016 my new design went live and I couldn't be happier. Not only is my site faster than ever, it looks better than ever. Thank you Lindsay form Purr Design for bringing me my identity and making me proud of my blog.
I know many of you have been with my from the beginning and thank you. I recognize your names in the comments and over the past eight years we have built a relationship. I appreciate each and every one of you! New and vintage 😘.