Parasailing Key West w/ Fury Water Adventures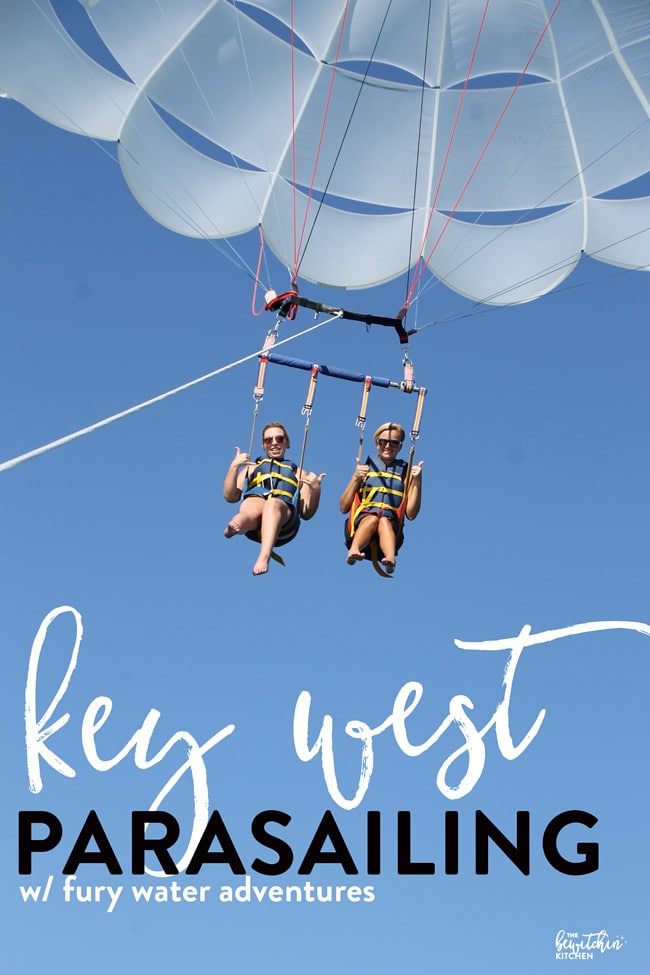 Last weekend I shared my 30 Before 30 and I randomly put an activity on there that I never thought I would do: parasailing. Well, not only did I do it but I did parasailing Key West style.
I'm writing this from the Vancouver airport, as I wait for my final connector to go home from an amazing trip with a fabulous group of travel writers in the Florida Keys. One of those talented writers is my friend, Stacey Martin, from This Lil Piglet.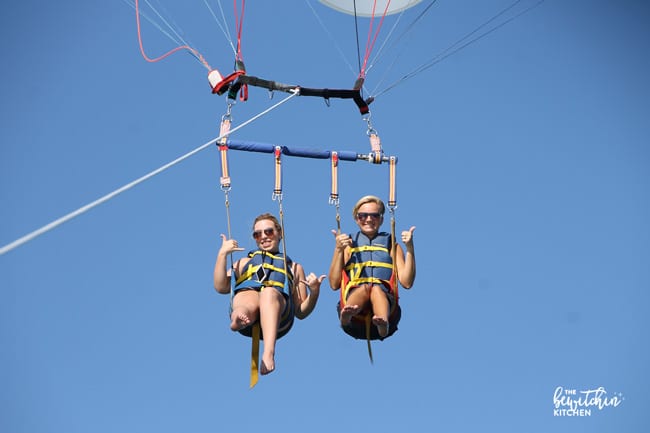 Stacey and I are both afraid of heights, yet be booked the parasailing key west trip with Fury Water Adventures. Call us crazy, although I feel as though we were brave. The fact that we were going parasailing didn't really hit me until we saw the boat pull in. I got a little nervous at that point, but after seeing the couple before us go and how smooth it was – I felt more comfortable.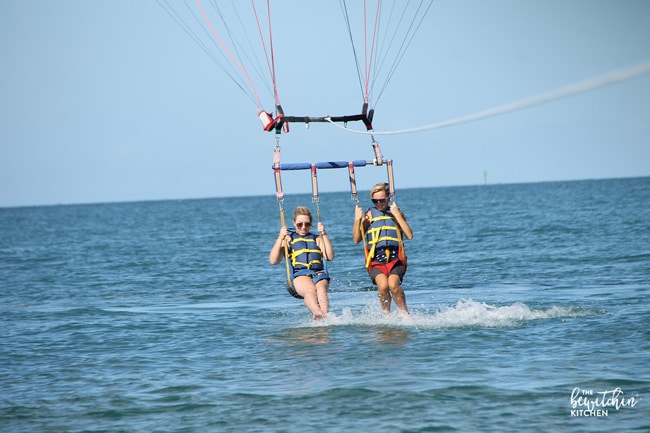 Our guides were a lot of fun and were open to people doing what they want (water or dry take off). We chose dry take off and land because I had my phone and I wanted to film some footage for you guys.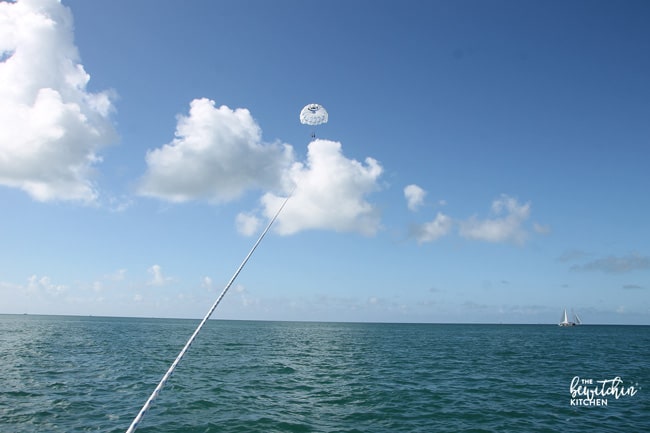 Fury Water Adventures also offered us a SD card with over 130 photos plus 1 video of take off. It cost us $40 (we split it), but the memory was worth the money (plus you get to keep the SD card).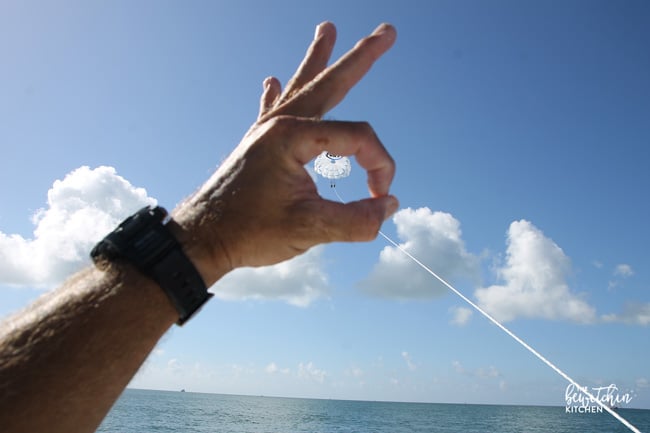 As for price point, it sounds like Fury offers some great deals. I went on their site and saw Parasailing for $49 and the people from the Carnival Cruise ship had a special of parasailing, snorkeling and jet skiing for $120. That's an awesome price. We were also told that if we come back, we get a welcome back discount as repeated customers.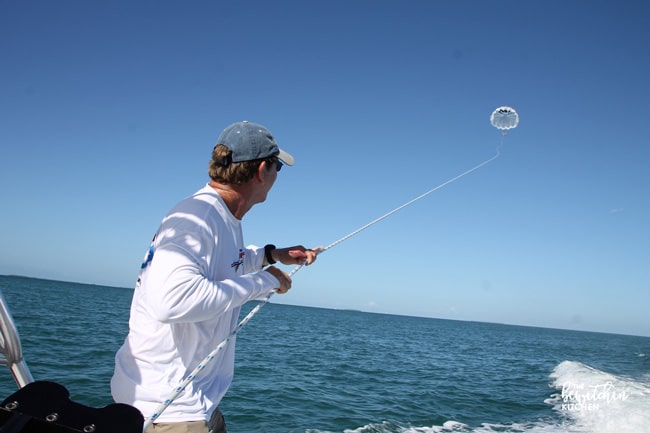 The only part that startled me a bit while parasailing was when they shook the cord. I think they did this to get our attention for photos. Other than that, I found parasailing oddly relaxing. It was quiet up there and the view was so incredible. Plus the harness makes you feel cradled. You're up there for roughly 10 minutes, it goes by fast! If you're nervous: just do it. There were many people who were afraid of heights on board and they all were so glad they did it and agreed it wasn't scary at all.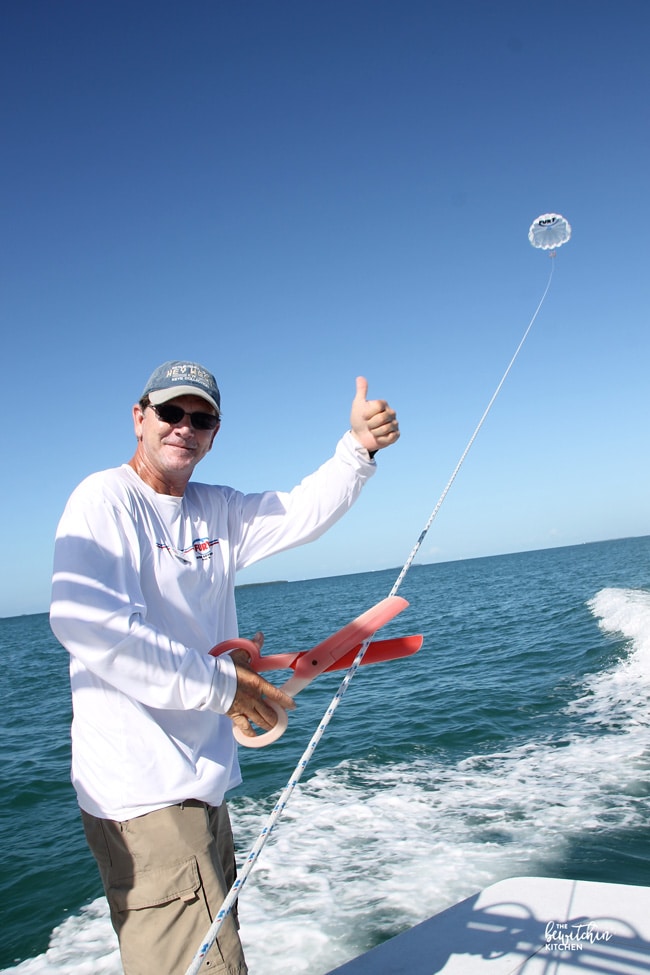 Best of all I got to spend time with one of my favorite people. It was a wonderful hour spent and I would do it again in a heartbeat.
Parasailing Key West Video
Fury is not paying me to write about this experience. I genuinely had an amazing time and wanted to spread the word. For more information please visit the Florida Keys and Key West official website for all your questions.