Spaghetti Squash Primavera
I've been cooking a lot with spaghetti squash recently. I really like the fact that I can boost with my vegetable intake so simply! It's pretty versatile and goes with almost everything, but I prefer tomato based dishes.
I found the original recipe over at Skinny Taste, if you have not checked out Gina's recipe blog yet – do it. She has some amazing recipes over there. I have made a few, minor, adaptations to her recipe and I wanted to share it with all of you.
First I do want to say that I do not like spaghetti squash on it's own. I am not a fan of the "squashy" taste, so if you're the same way – you should still give this recipe a try.
Here's a few recipe notes: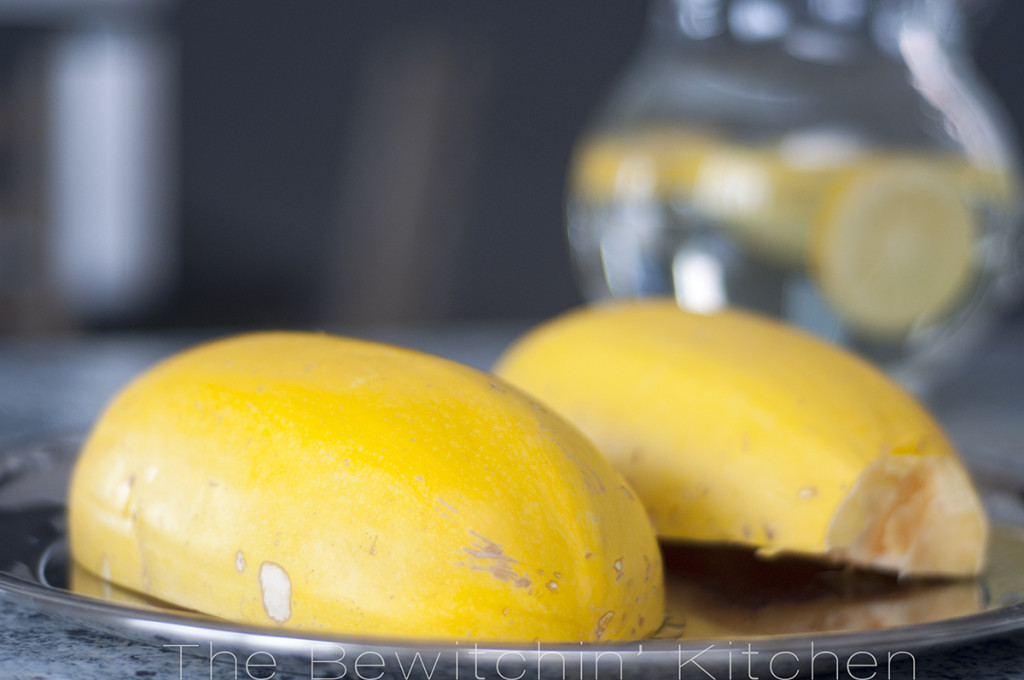 For this recipe, you are going to need to roast the spaghetti squash first. I blogged how to do it a few months ago on my Texas Turkey Spaghetti Squash recipe.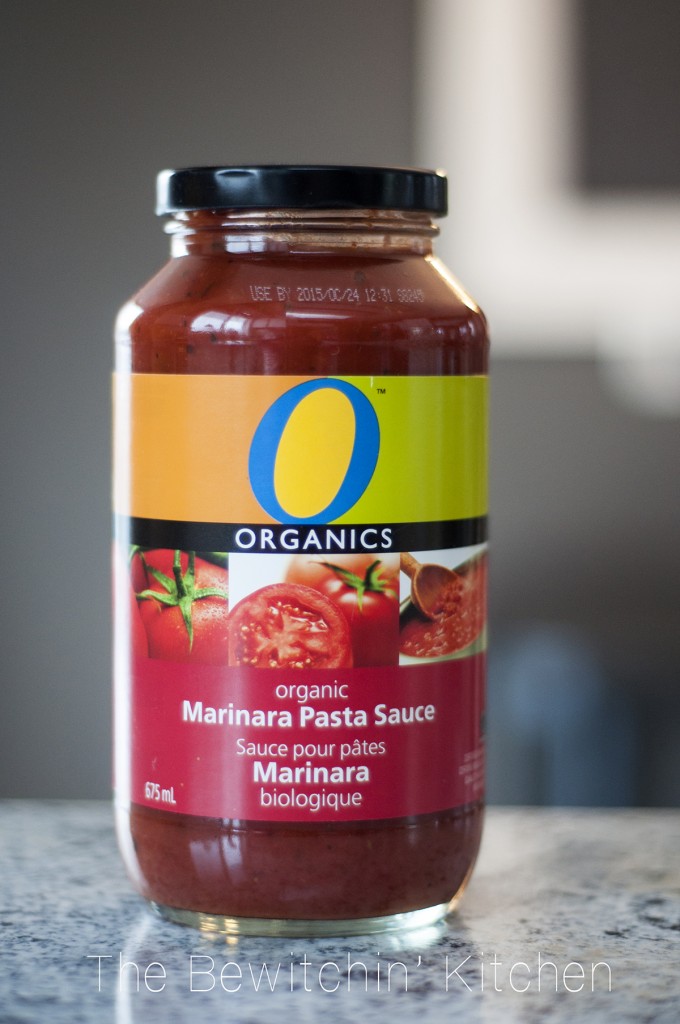 This is my favorite pre-made marinara. I have tried them all and I keep coming back to this. It's cheaper then some of the big name brands but it has the added benefit of being organic (and it tastes so much better). I would like to say that I always make my own sauce from scratch – but I don't. I simply do not always have the time to do so.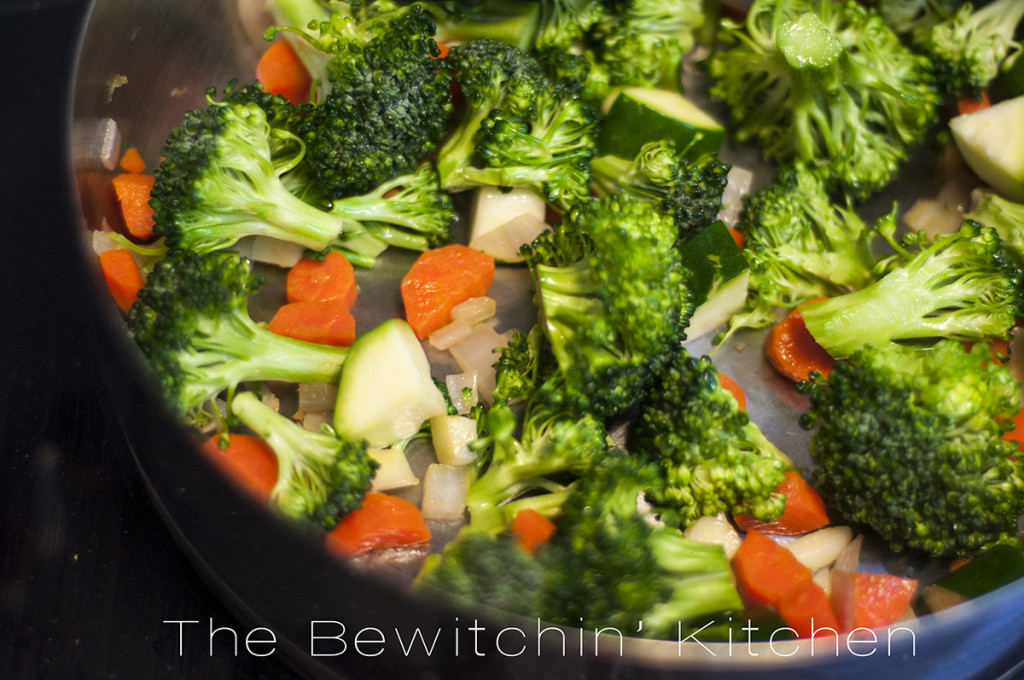 This above photo of the beginning stage of the veggies doesn't look like much, but the pan I used was huge. I doubled a few items from the original recipe and left out a few things as well. I feel healthier just looking at the photo.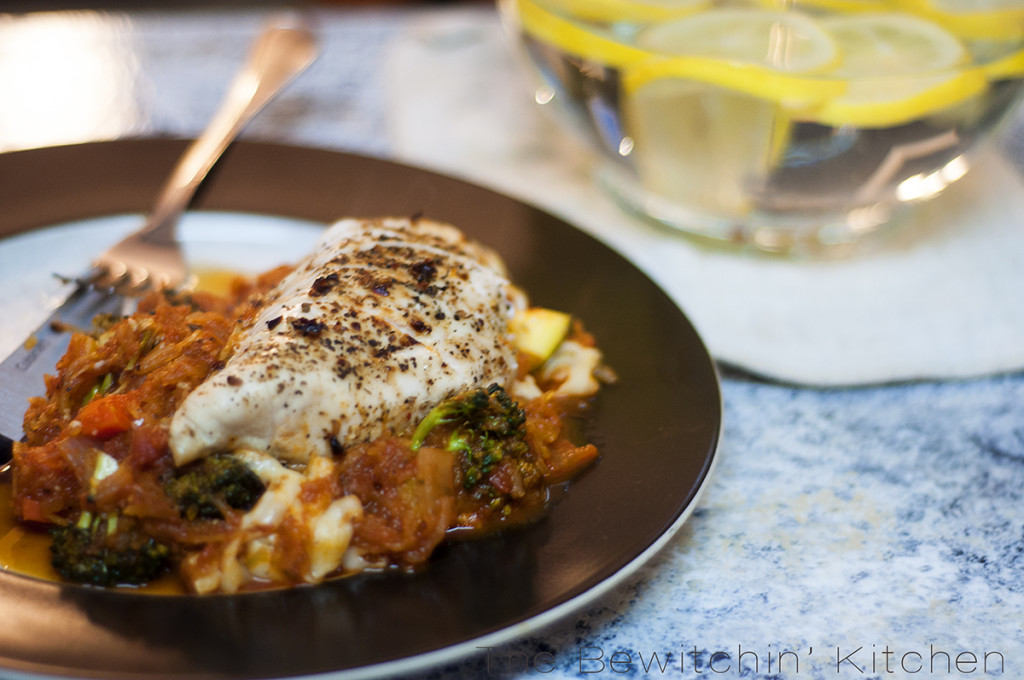 This recipe serves two, and since I have a house guest staying with us for a few months AND a toddler I decided to season some chicken and serve the primavera as a side dish.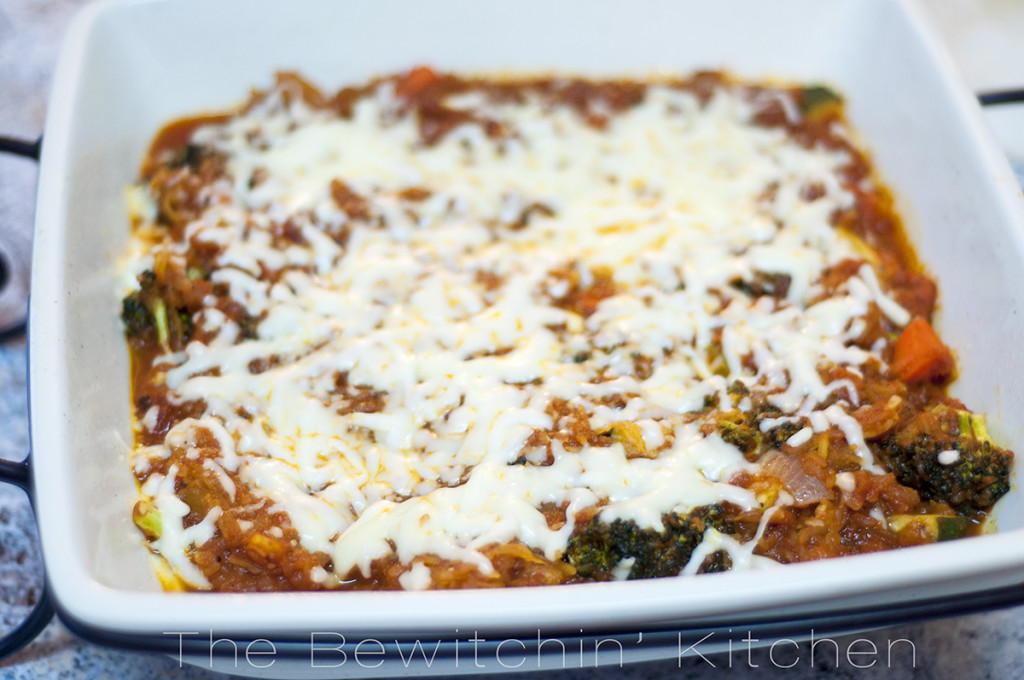 Spaghetti Squash Primavera
This easy and fun spaghetti squash recipe is great for the whole family!
Servings 4 people
Calories 413kcal
Ingredients
Small spaghetti squash roasted - About two cups
1 tsp olive oil
2 cloves garlic minced
1/4 cup red onion diced
1/2 cup of carrots chopped
1 1/2 cups broccoli florets chopped
1/2 cup zucchini diced
2 cups marinara sauce
2 tbsp Parmesan
1/3 cup part skim mozzarella
Instructions
Pre heat your oven to 400 degrees F.

In a large skillet or chef pan add oil and heat over medium heat. Add your onion and carrots and cook until the onions are soft. At this point, you can add the garlic and cook for another 1-2 minutes, until fragrant.

Add the broccoli, zucchini and marinara. Simmer for 4-5 minutes, stirring often to ensure the sauce doesn't splatter too much. While this is cooking, take a fork and scoop out the spaghetti squash into a bowl (you should have roughly two cups) and add to the sauce, along with the Parmesan cheese.

Transfer to a casserole dish (a 9x13 would work fine) and bake for 10 minutes. Top with cheese and bake until brown and bubbly.
Nutrition
Calories: 413kcal | Carbohydrates: 54g | Protein: 25g | Fat: 15g | Saturated Fat: 6g | Polyunsaturated Fat: 1g | Monounsaturated Fat: 6g | Cholesterol: 31mg | Sodium: 3036mg | Potassium: 2493mg | Fiber: 14g | Sugar: 31g | Vitamin A: 3527IU | Vitamin C: 175mg | Calcium: 601mg | Iron: 7mg
Follow On Pinterest
Follow @bewitchinkitchen On Pinterest for more delicious recipes!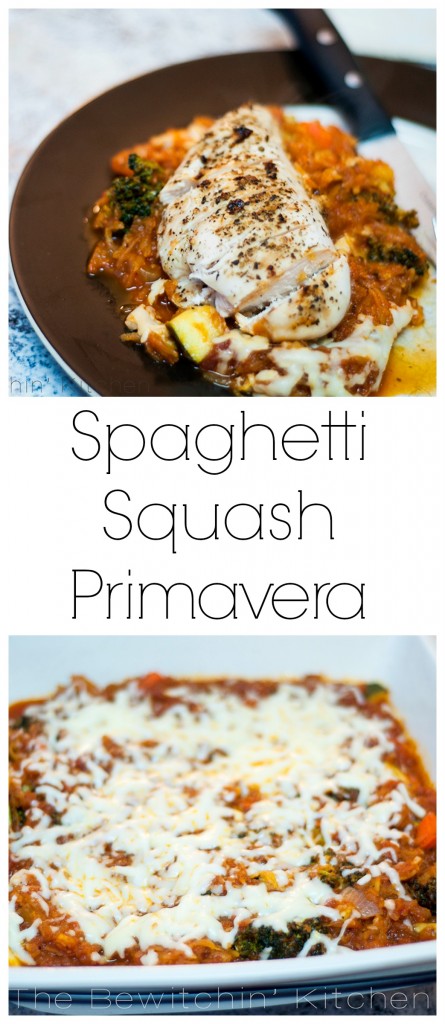 Have you tried Spaghetti Squash? What's your favorite way of cooking it?