Spicy Asian Noodle Salad with Grilled Chicken
We tend to focus on the main event (the BBQ dish) when we think of summer entertaining. I don't know about you, but I often struggle when thinking of a side dish. This Spicy Asian Noodle Salad aims to please.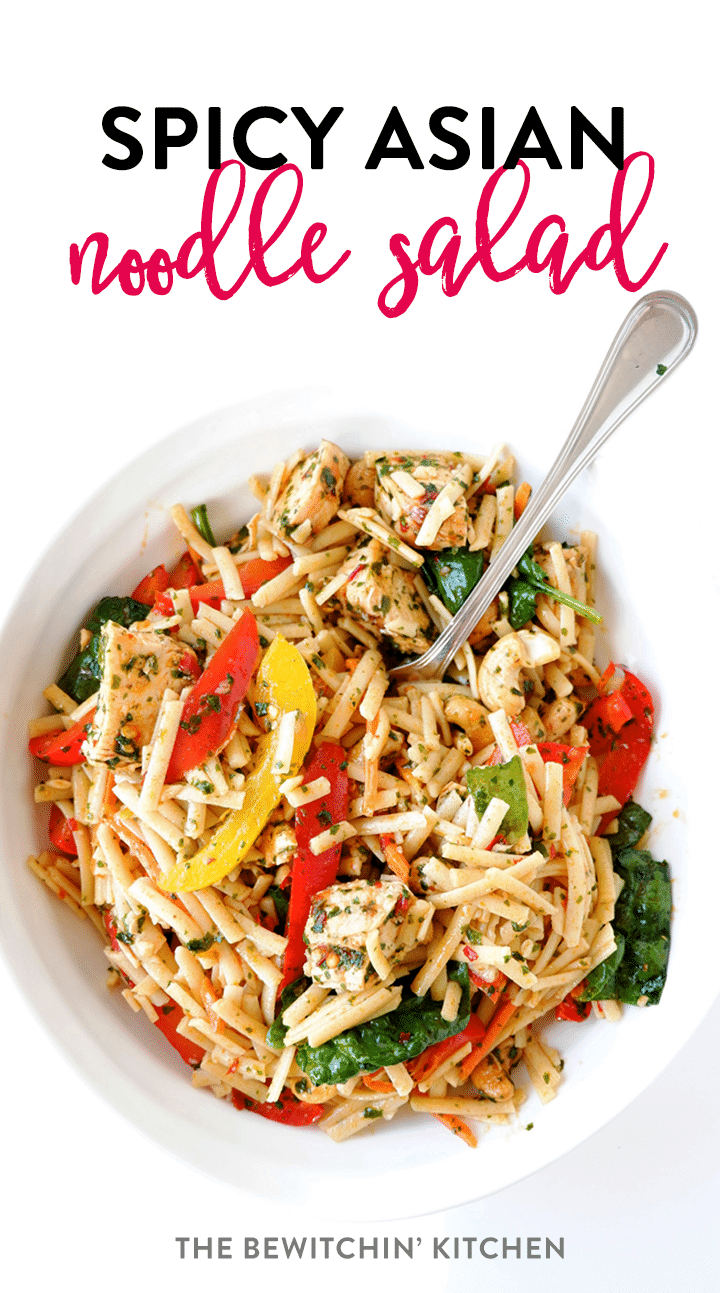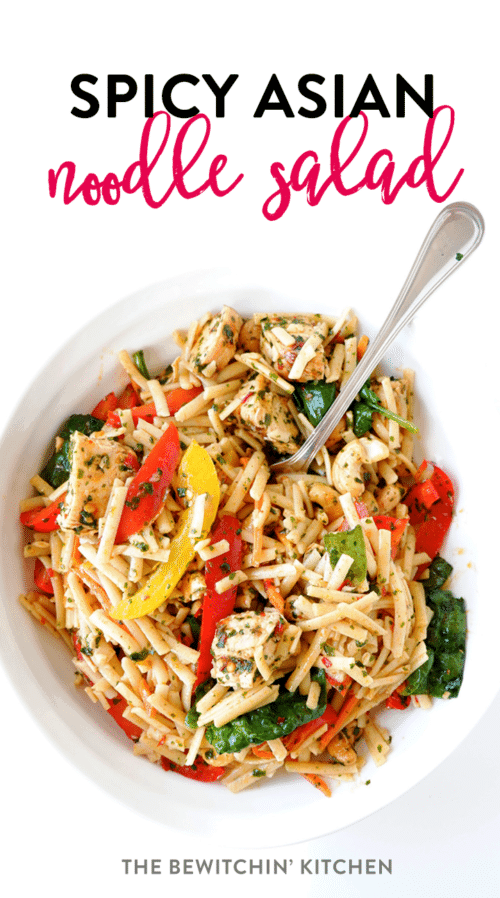 Spicy Asian Noodle Salad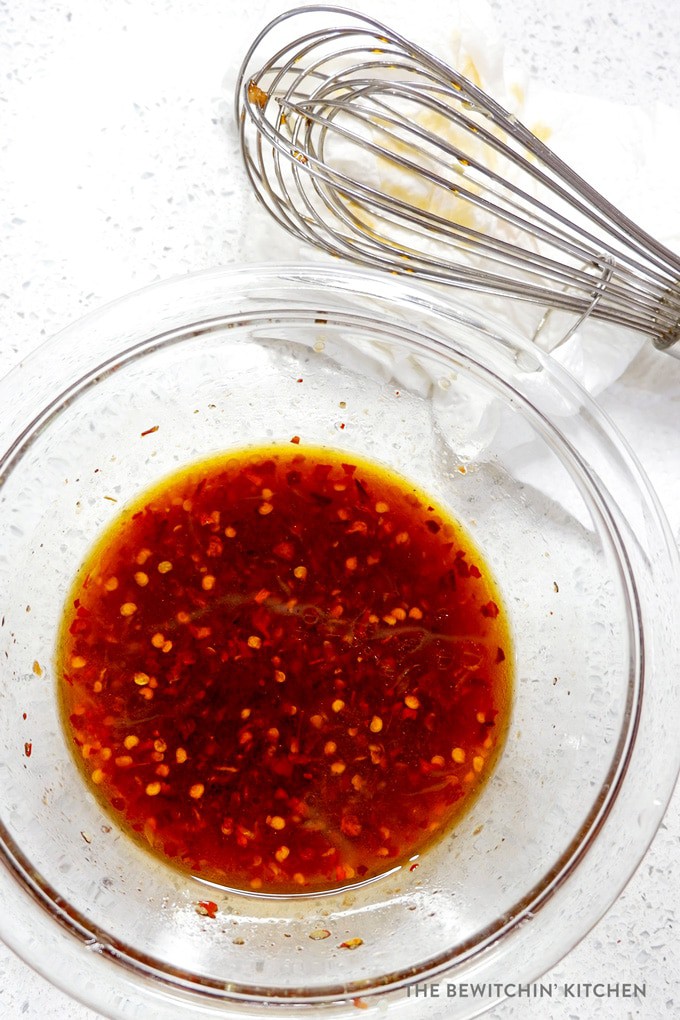 My family and I dine outside often during the summer months. We finally got a new outdoor table and we have been making the most out of it. This recipe for Spicy Noodle Salad is slightly adapted from Chicken Farmers of Canada and I choose it because although in the summer months I like to cool off, I also like to enjoy a little spice with my meals.
TBK's Pro Tip: Don't overwhelm yourself with backyard entertaining. There's an app for that! The Shopping with Chicken App makes grocery shopping easy for your upcoming gathering.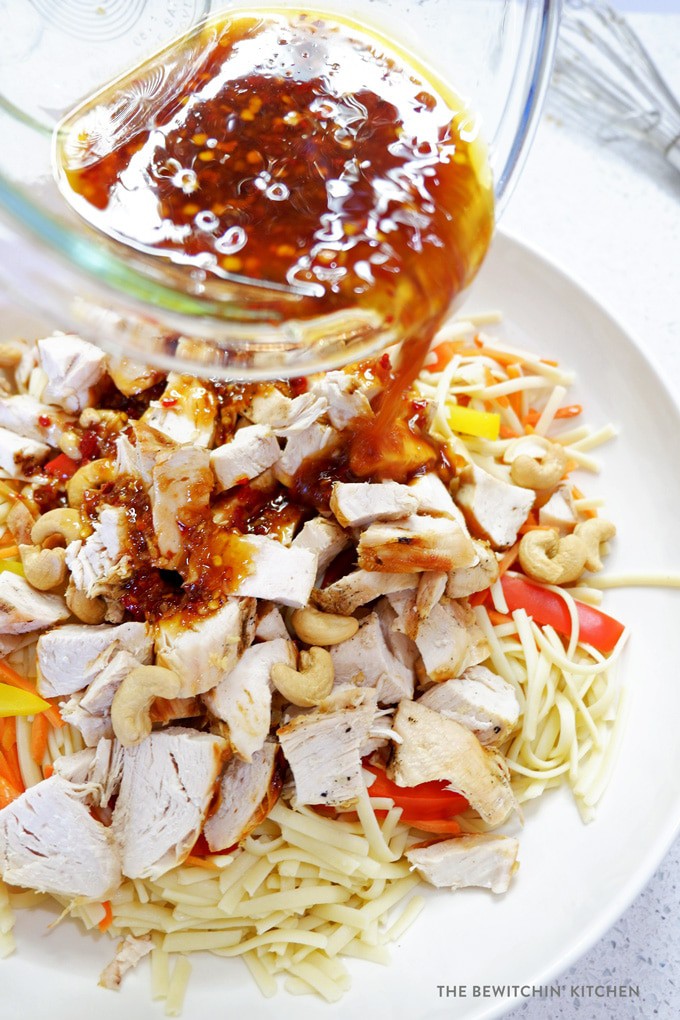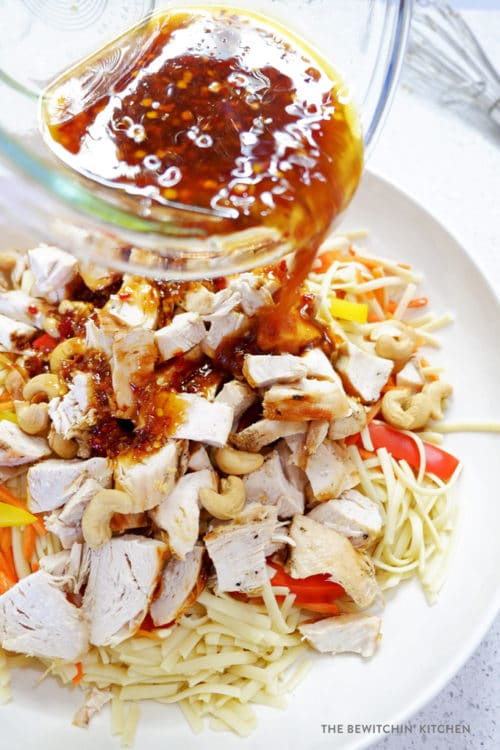 I don't know about you, but when I'm planning a get together with friends, I tend to overwhelm my brain and it's certain that I forget ingredients at the grocery store. The Shopping with Chicken App takes care of my grocery list for me. The Chicken App is where I add my grocery list, but it has a share feature to make life that much easier. This feature allows my husband and I share a grocery list, so if he happens to be at the store he can check the list and pick up a few things for dinner. It saves me time and when I forget important items, he can grab them for me.
Enter to win a $5000 Backyard Makeover!
Chicken Farmers of Canada wants to give you a $5000 Backyard Makeover! Enter to win here.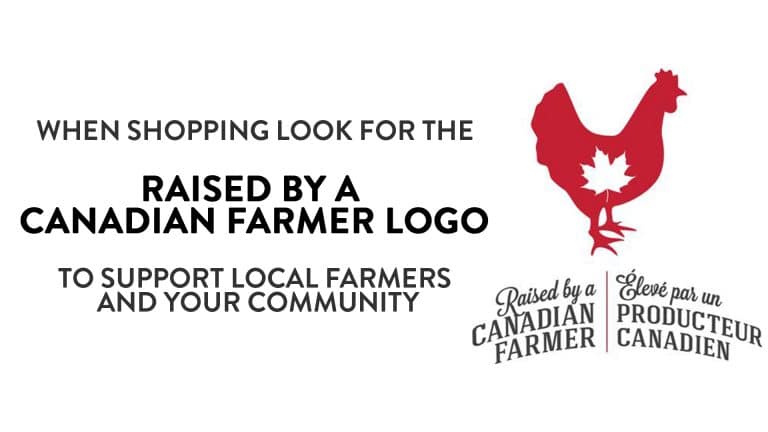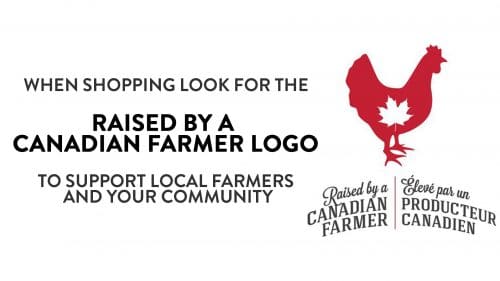 Remember to look for the Raised By a Canadian Farmer logo to ensure that your chicken was raised with mandatory and auditable programming for things like food safety and animal care. These are factors that matter to me. I want to ensure that the chicken I'm serving my family was raised right with a safe environment. This logo gives me peace of mind with not only knowing my chicken was raised with care but also because I love knowing that I'm supporting a local farmer. All Canadian chicken is free of hormones and steroids.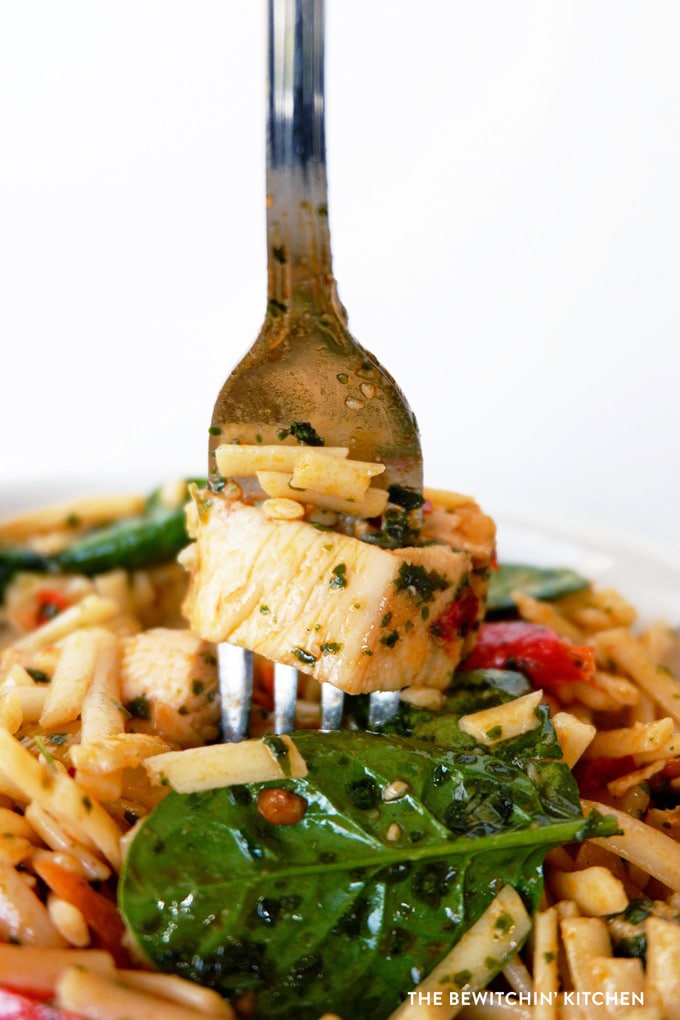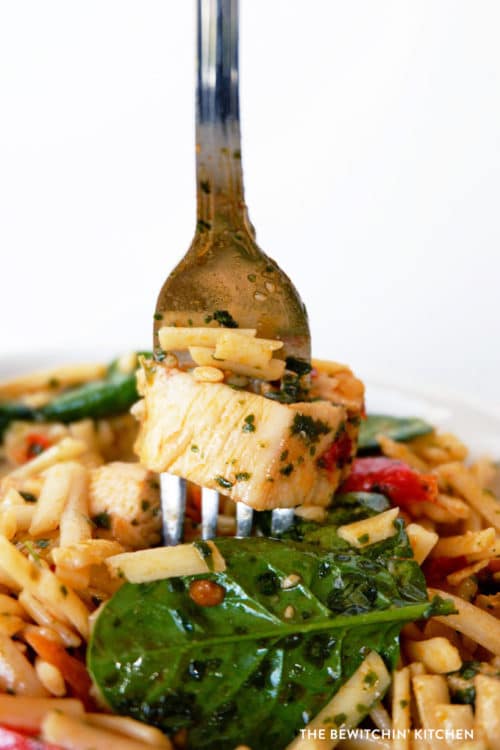 Spicy Asian Pasta Salad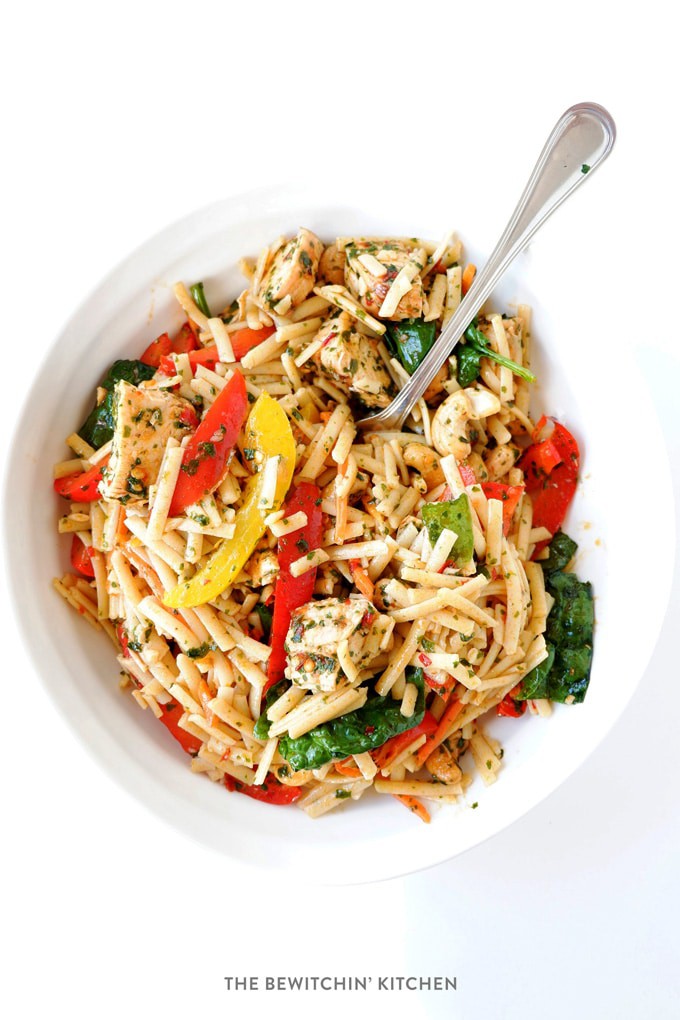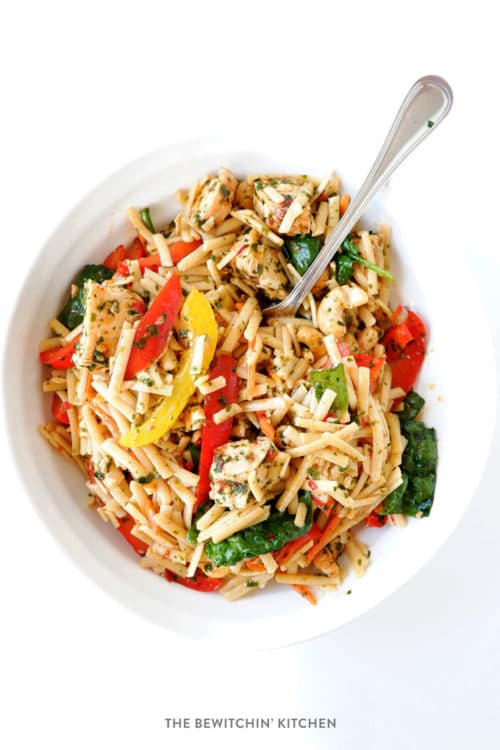 This spicy noodle salad is perfect for summer BBQs or potlucks. I added cashews for a sweet crunch and I think fresh broccoli would be another winning vegetable to add. I love raw broccoli in summer salads.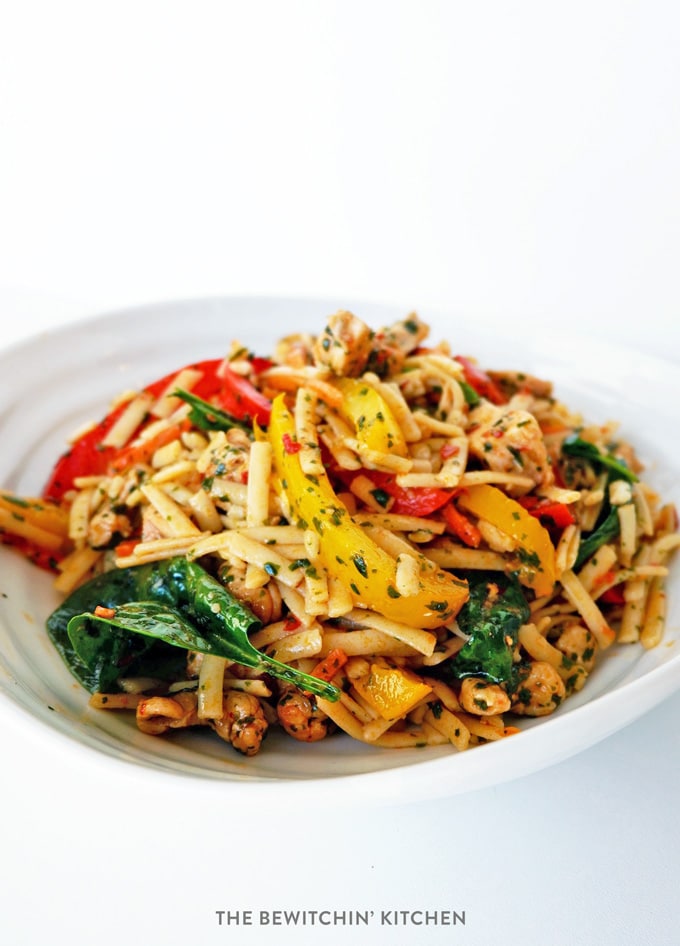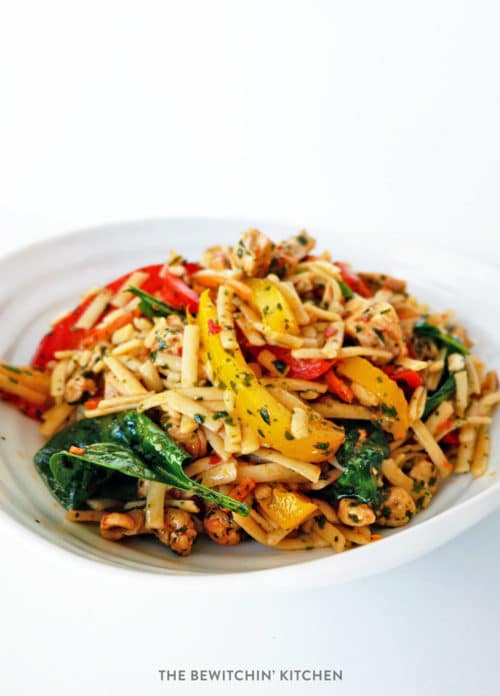 If you don't want a ton of spice, take out the red chili flakes. I personally don't find the chili paste that hot, but add a tsp at a time and taste test in between.
Spicy Noodle Salad
A delicious cold pasta salad recipe with a spicy Asian dressing with sesame oil, chili flakes, chili paste, garlic and more.
Servings 8 servings
Calories 449kcal
Ingredients
Spicy Noodle Salad Dressing
1 tbsp avocado oil
2 tbsps toasted sesame oil
2 tbsps rice wine vinegar
2 tbsps honey
4 tbsps soy sauce I use liquid aminos
4 cloves garlic minced
2  tsps  grated ginger
1 tsp red pepper flakes
2 tbsps  hot garlic chili sauce sambal olek
1 lime
Optional: sea salt and pepper
Spicy Noodle Salad
1 box fettuccine noodles 340g I used gluten free
1 red pepper diced
1 yellow pepper diced
2 cups spinach
1/2 cup matchstick carrots
3 cups cooked chicken cubed
1/2 cup fresh cilantro chopped
1/2 cup cashews
Instructions
Boil the spaghetti noodles according to package directions. In the last two minutes of cooking add the bell peppers and carrots. Drain and cool.

Whisk all the dressing ingredients together, taste and add sea salt and pepper if needed.

Add the dressing to the noodles and vegetables, along with chicken and cashews.

Refrigerate and stir every hour until cold.

Top with fresh cilantro.
Nutrition
Serving: 1g | Calories: 449kcal | Carbohydrates: 35.5g | Protein: 14.1g | Fat: 28.6g | Saturated Fat: 6.7g | Cholesterol: 56.1mg | Sodium: 631.2mg | Fiber: 2.3g | Sugar: 7.1g
Follow On Pinterest
Follow @bewitchinkitchen On Pinterest for more delicious recipes!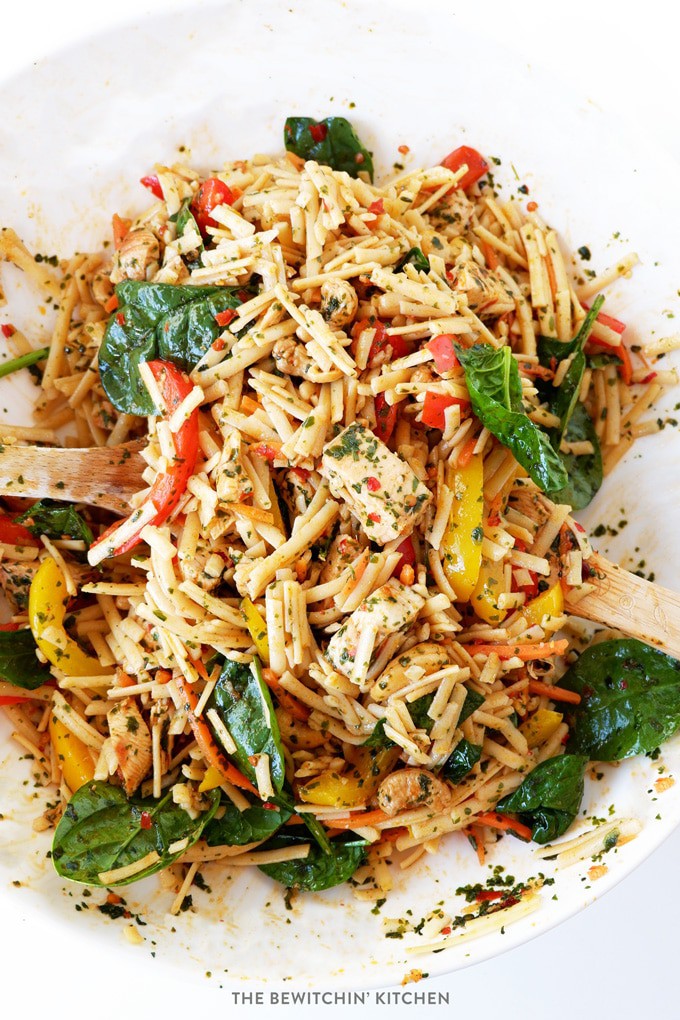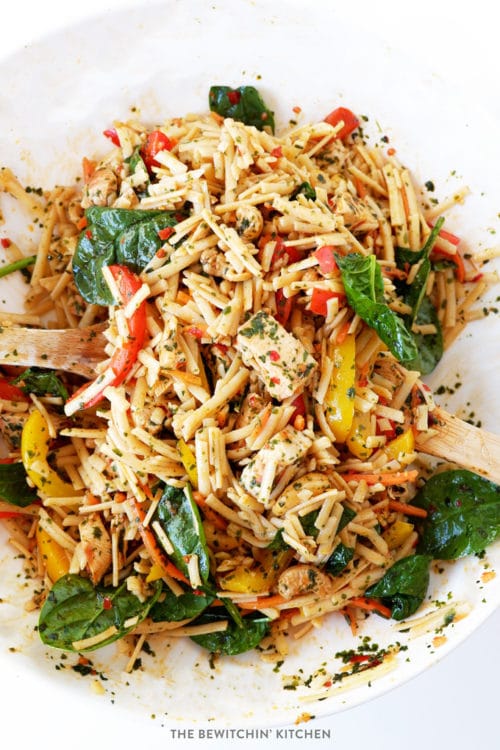 Don't forget to visit Chicken.ca and search for their recipes. Regardless of your dietary needs or what you're craving, you can search the site based on what you're looking for. Check out and follow the Chicken Farmers of Canada on their social profiles: Facebook, Twitter, Instagram, and Pinterest.
Disclosure: I am participating in the Chicken Farmers of Canada campaign managed by SJ Consulting. I received compensation in exchange for my participation in this campaign. The opinions on this blog are my own.