I Hired a Disneyland Photographer for Family Photos and I'm In Love
Before I took off to Disneyland on our last family vacation, I knew I wanted to capture the moment that was more than the typical Disneyland photography option: Photopass. No, I hired a Disneyland Photographer for a family photo session at Disneyland and California Adventure.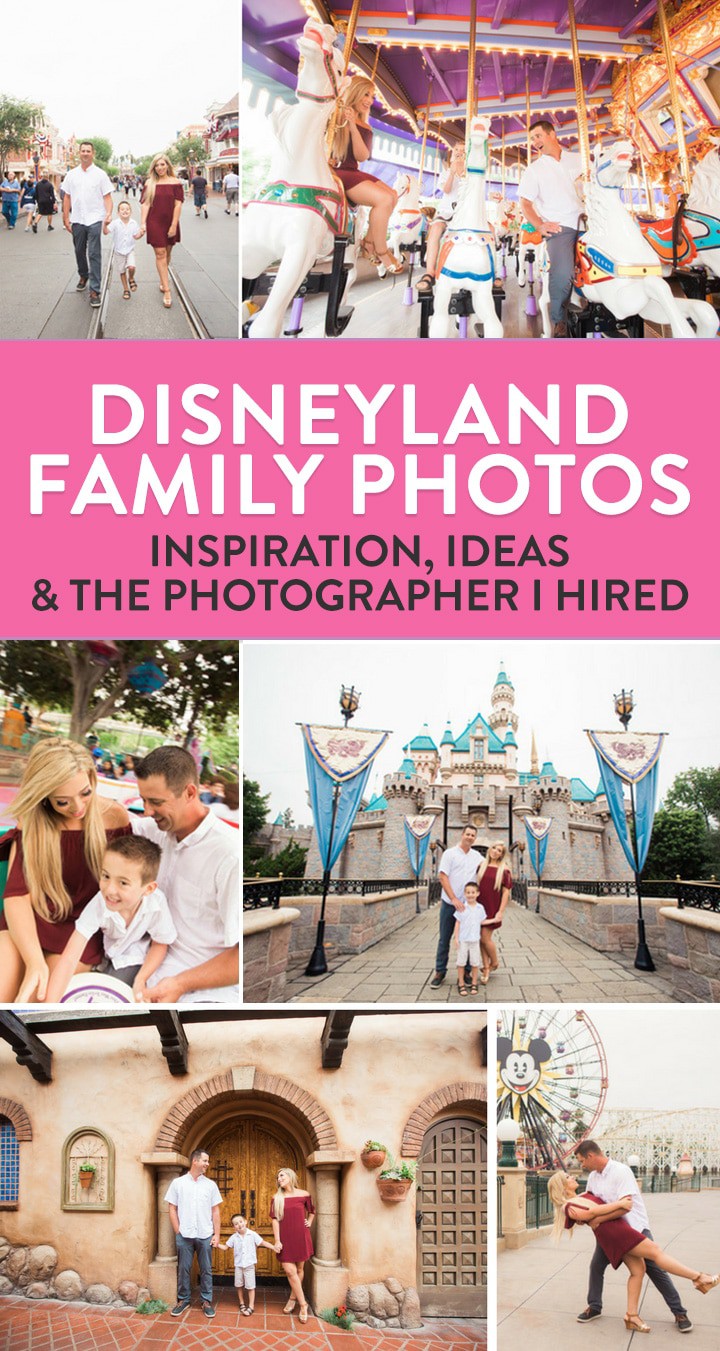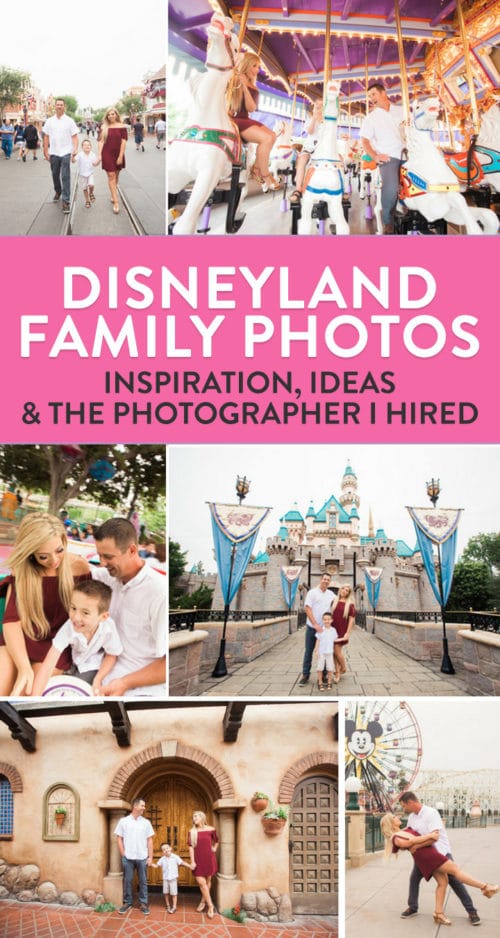 Family Photos at Disneyland
I wasn't sure if bringing a photographer to Disneyland was possible, but I fell in love with the idea of it. My family and I haven't had family photos since my son was a few months old. I always have the best intentions with family portraits, I want them but I never made the time for them. I always thought worst case scenario I could set up a tripod and use my remote and do them quickly with some fast actions in Photoshop to complete them.
Hahaha, no.
That idea was too time-consuming and I wanted to invest in a photographer who did this for a living, invest in my sanity, and invest in a little less time in front of the computer, editing.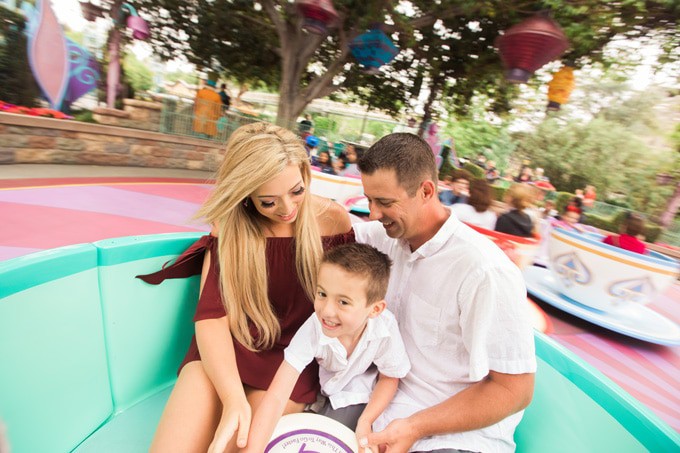 Disneyland Photographer
This is not a sponsored post. I wanted to share our family photos with you guys, and my experience with Sarina. This is 100% me.
After a lot of stalking (I mean, research) I fell in love with Sarina Love Photography. Her style matched what I was looking for and I reached out.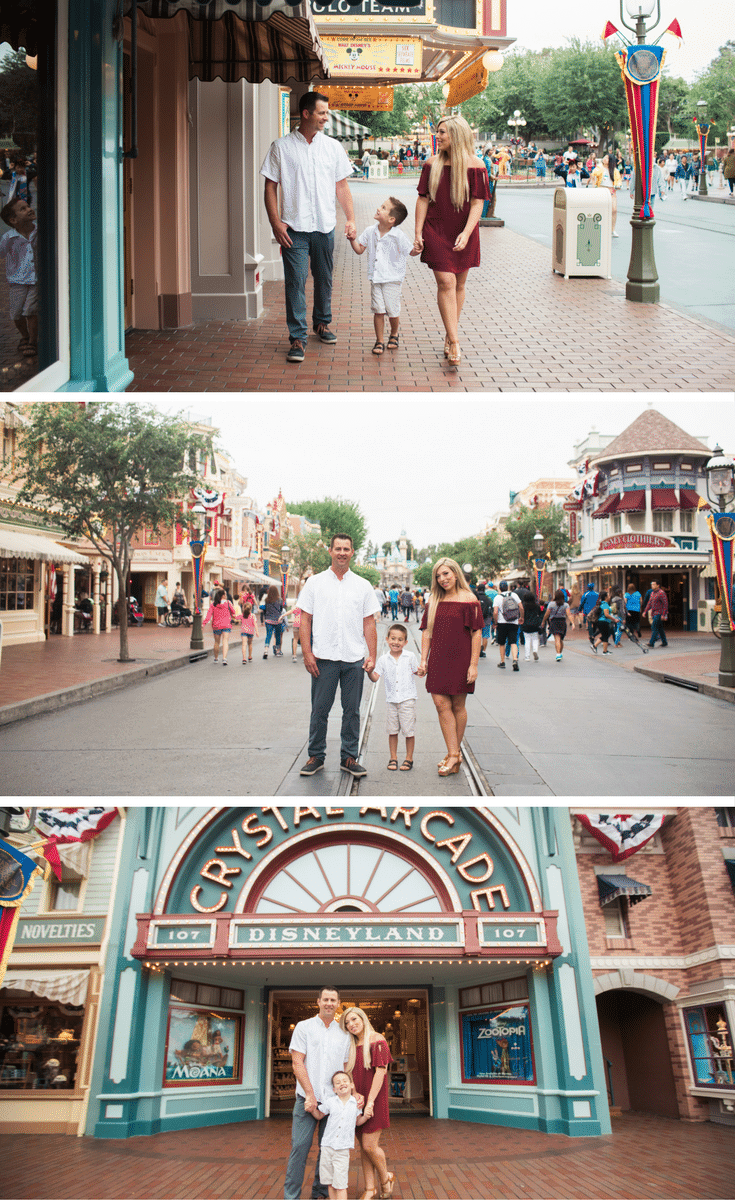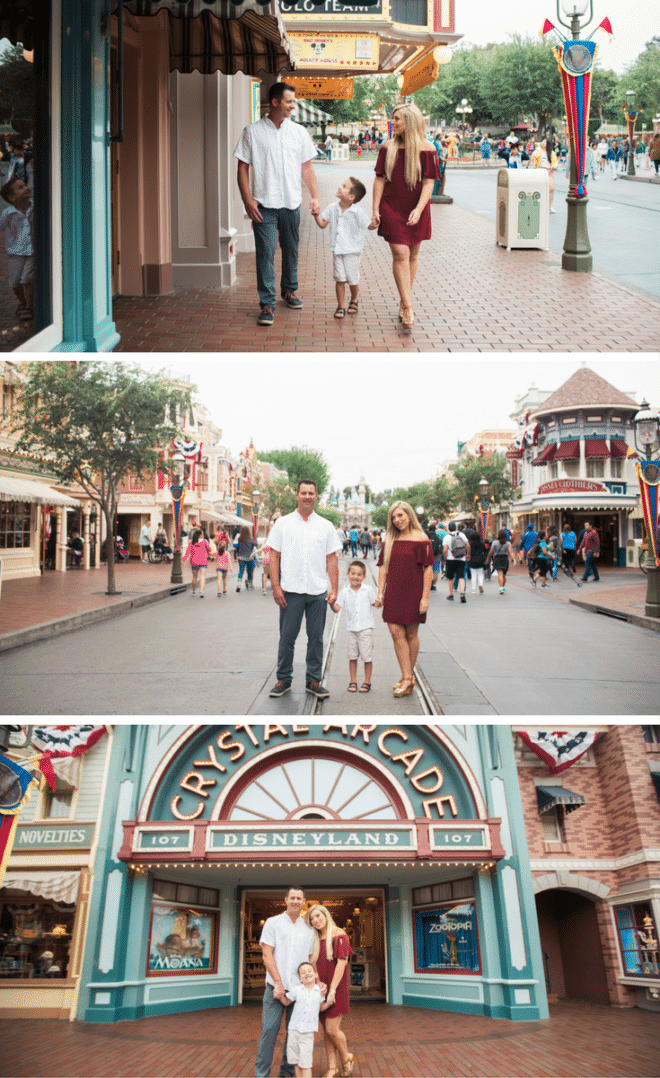 Disneyland Family Photos with Sarina Love Photography
I should clarify something: Sarina is not a Disneyland Photographer that works for Disney but she does come to the park to capture unique portraits of your family that will last a lifetime.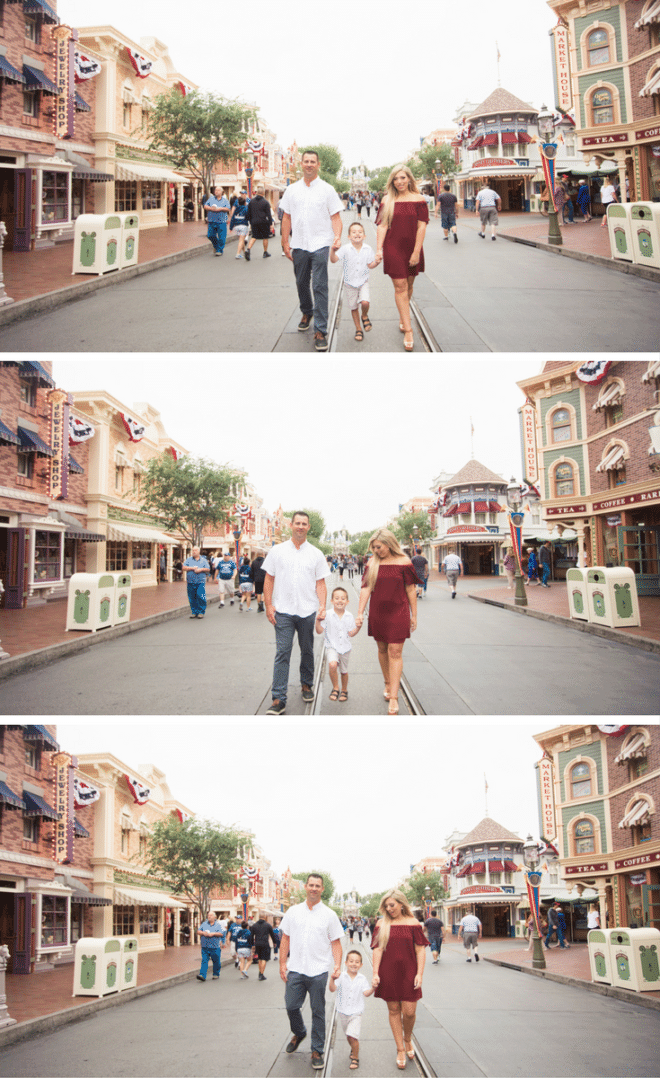 We met Sarina inside Disneyland and it was an instant relief. She is such a sweetheart. Her bubbly personality and friendly face made the session go super smooth, even my husband was happy with the experience and I heard no complaints of missing two hours of ride time.
Sarina is also a whiz with children, which was super helpful with a five-year-old in tow. Although I hired her for family portraits, I'm grateful that she took a few of Carter alone, including some silly ones where she let him do whatever he wanted (he loved that).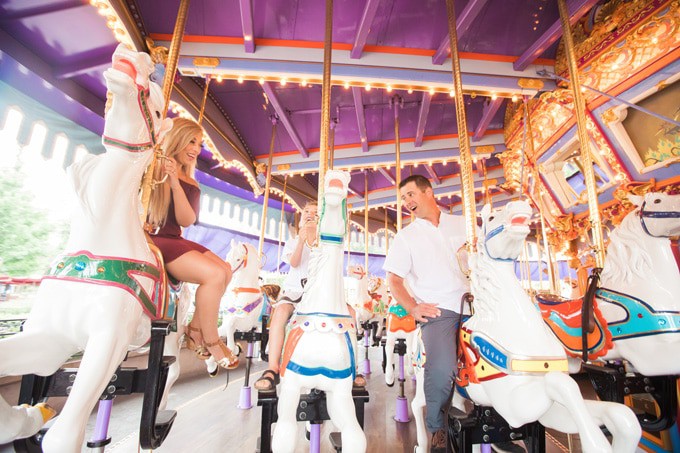 She even went on rides with us (Teacups and the Carosoul) to capture some smiles, took us to obvious Disney landmarks, and to some subtle areas that looked like you could have been somewhere else in the world.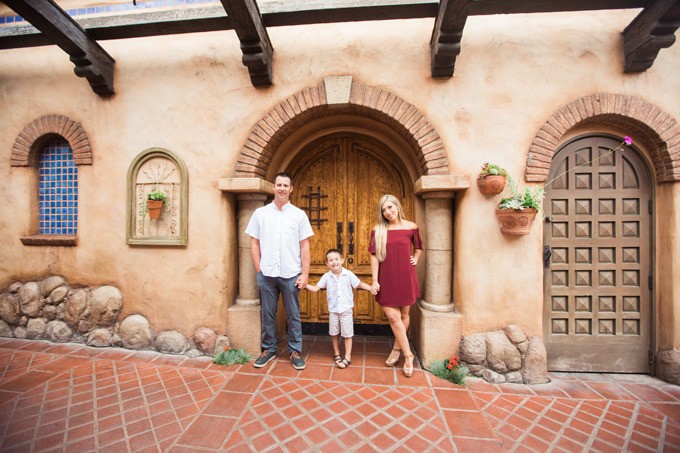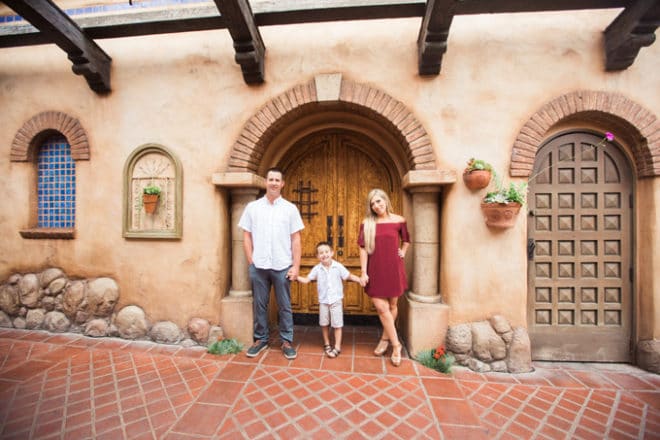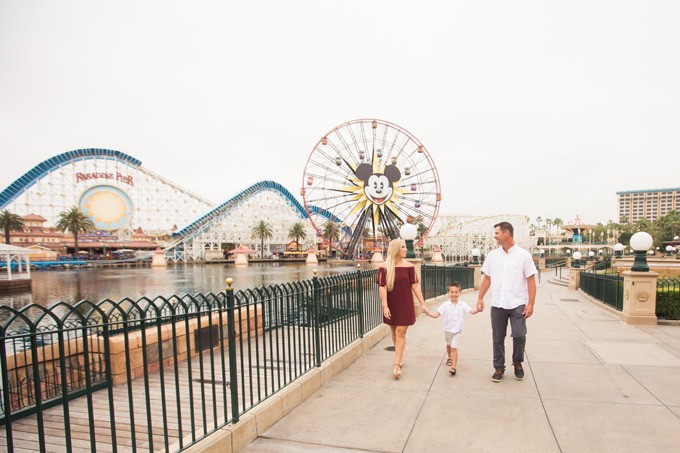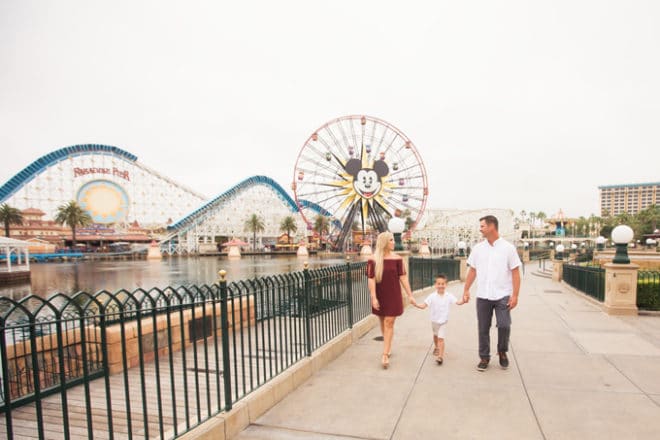 The Perfect Disneyland Castle Photo
Her patience with children also came into play in front of Sleeping Beauty's Castle. The iconic Disneyland spot is not easy to be photographed in front of. There are so many people going in and out, standing to the side, and whatever else there is to do that most shots in front of the castle have a few photo bombers included.
Let me show you the shot.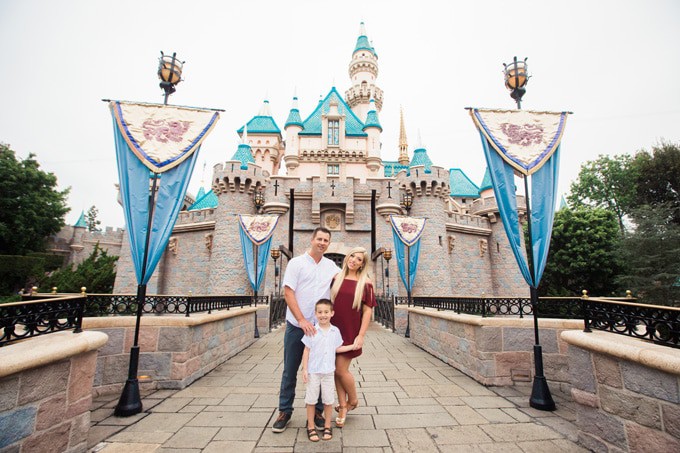 How did she do it?
Patience, camera angles, and experience. All we had to do was listen to her when she told us to get ready, we did and the results are phenomenal. What I appreciated about Sarina was the fact that she was not pushy to the other park visitors. She was polite, let them do their thing and just waited for our turn. Although we were paying her to get the shot, I thought she was a class act by not pressuring other guests. Instead of side eye, she smiled.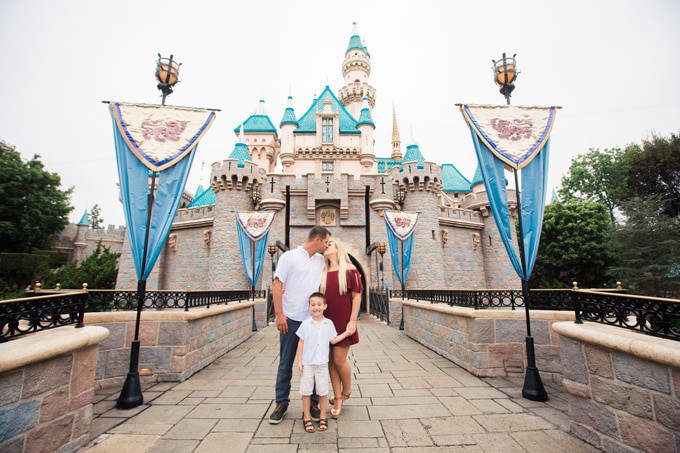 You know when you feel like you come across someone that has a truly beautiful character? That's her.
Disneyland Couples Session
I can count on two hands how many photos my husband and I have together: a few parties in high school, my graduation, our wedding…
It's something that has always bothered me, I want photos of us together and not the weird selfie's I post on Instagram stories, true photos that show that we can put up with one another (and maybe even love each other – gasp!).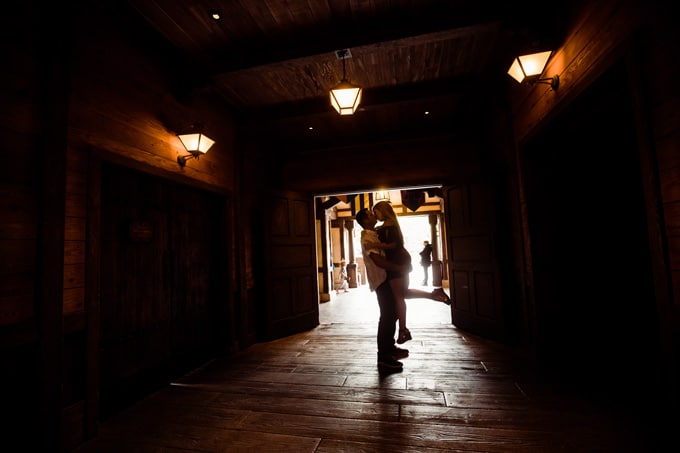 Sarina went above and beyond our family session and did a mini couples session with some of her favorite Disneyland engagement photo spots.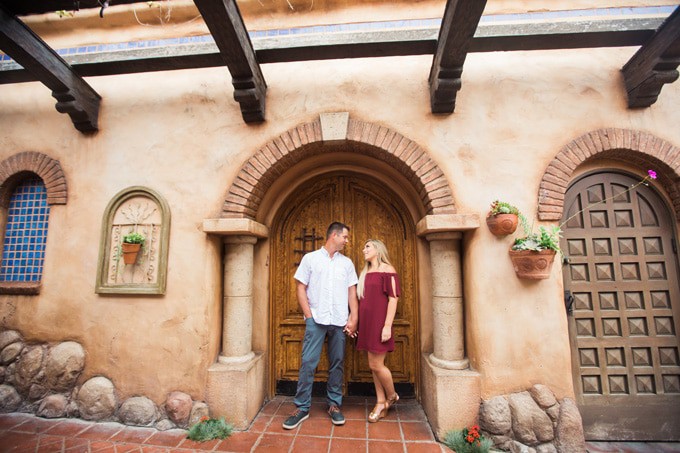 I highly recommend Sarina for capturing your family photos at Disneyland or California Adventure! The Disneyland pictures will always be a special memory that my family and I will have. I may or may not be looking at canvases in another tab on my browser…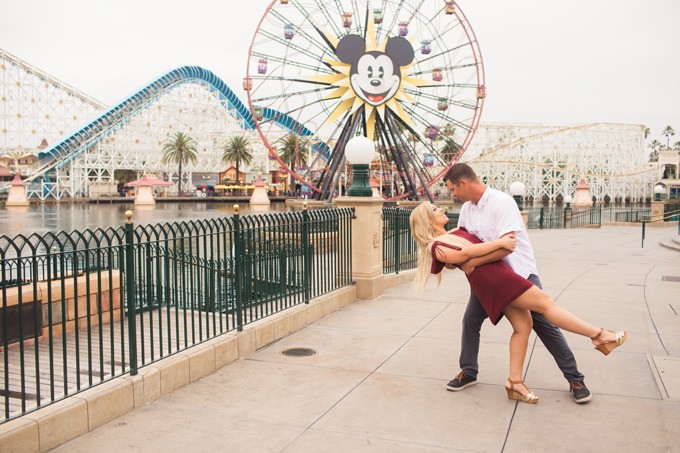 Disneyland Tips
I'm assuming that if you found this on Google or Pinterest, you're thinking about heading to Disneyland or are already planning a trip. I have some great resources for you, like how you should avoid these rookie mistakes at Disneyland. I also have Disneyland Hacks, California Adventure Tips, and some ideas on how to save money at Disneyland. Next up? A Disneyland Recipe Guide for when you get back and want to make some of your new favorites!
Have you ever used a vacation photographer before? I'm obsessed with this idea now!