Boozy Winter Coffee #SizzlingSips


I had a tough time thinking of a name for this post, so I decided to call it what it is. Ladies and gentlemen, I bring you Boozy Winter Coffee.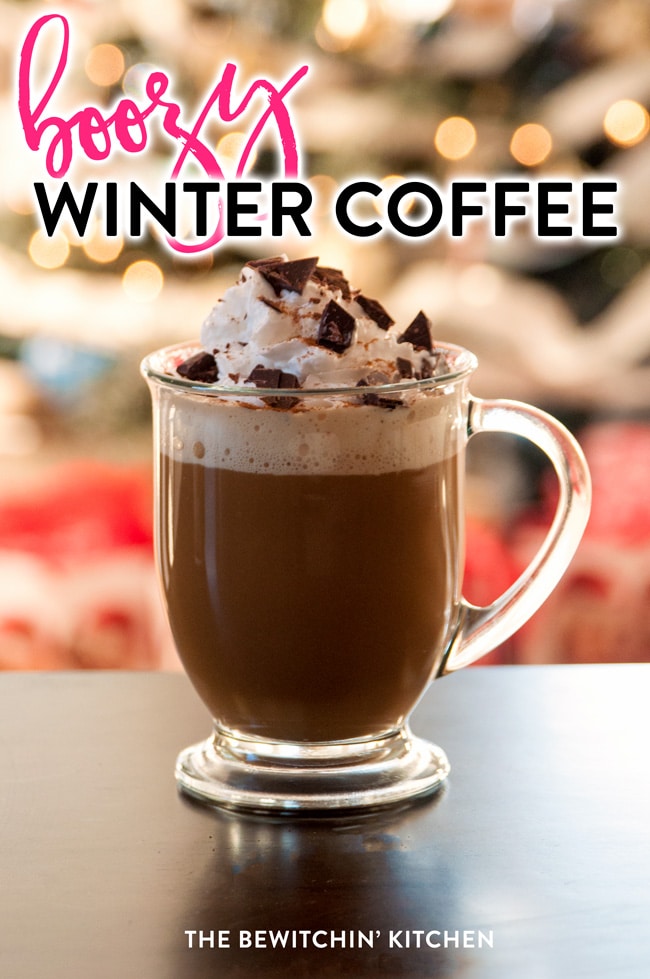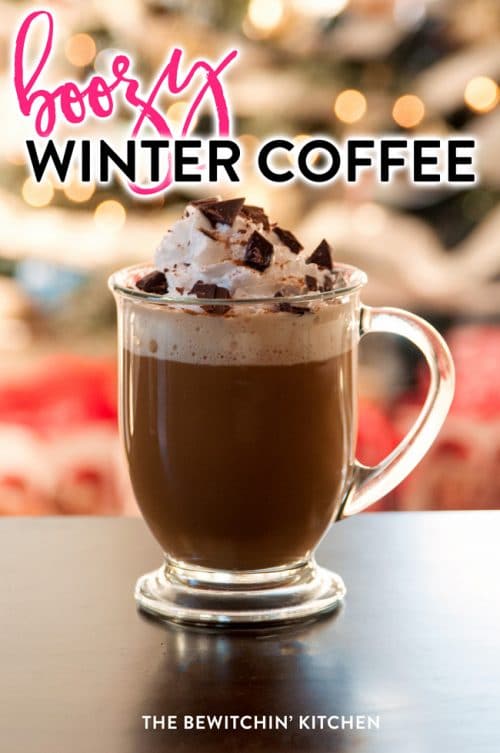 With the exception of one week, we have had a fairly mild winter here in Northern BC but I know winter isn't over yet. It's usually January/February when the weather hits the unGodly temperatures of -30c and I'm never prepared for it. The only positive spin I can put on these frigid temperatures is that I can stay in my cozy sweats and drink a warm coffee or hot cocoa.
Last year I discovered that if I added Gingerbread Kahlua and Salted Caramel Baileys to my coffee that it tasted like heaven. I called it Christmas coffee and had every intention of blogging about it before Christmas 2016.
Well, here we are, it's January 9th. I think I missed the mark.
So, for now, we're calling it Boozy Winter Coffee. Gingerbread Kahlua is only available during the Christmas season, so if you can't find it in your local liquor store, regular Kahlua works just as well (or you could try for peppermint, that would be great too). I haven't found Salted Caramel Baileys since last winter, so I used regular ol' Baileys for this version.
Boozy Winter Coffee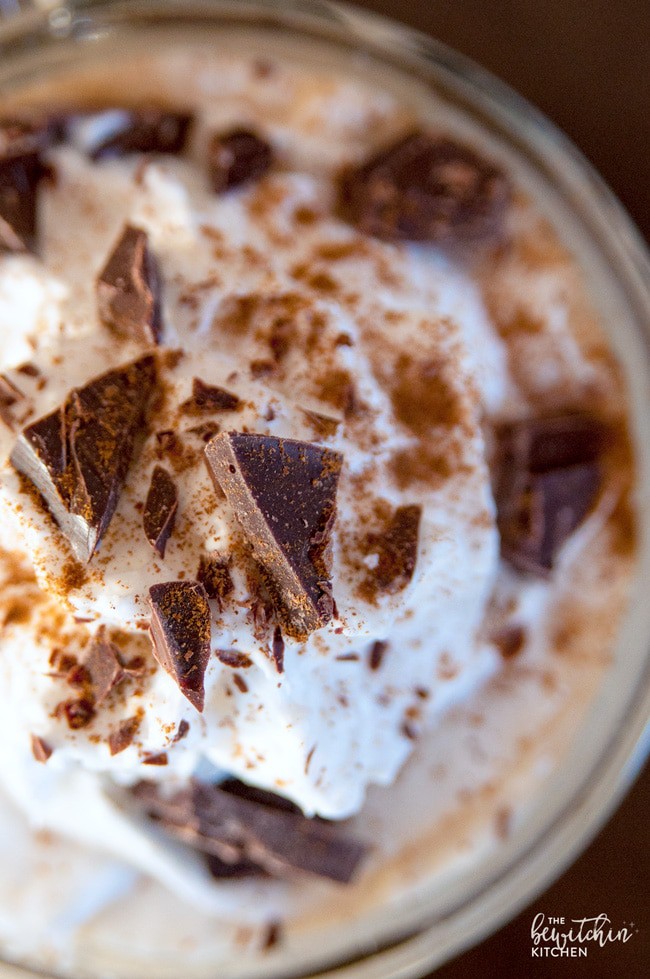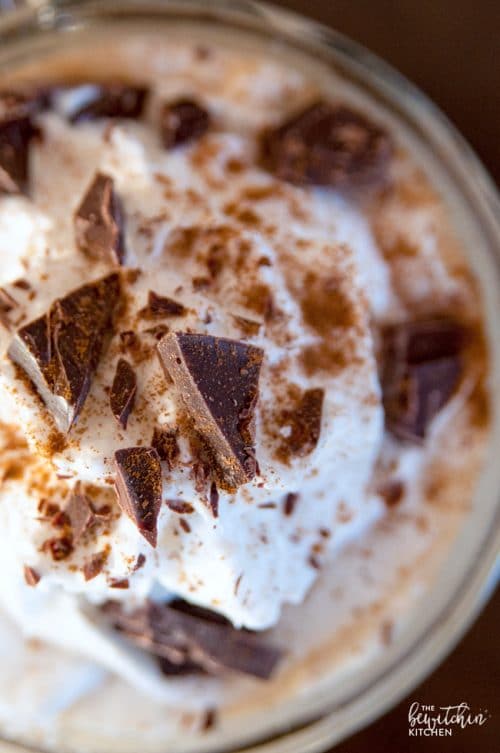 Grab your favorite mug, get out the whipped cream, and make this warm boozy winter coffee. Don't have a favorite mug? Then check out these mugs and cups from Wayfair.
PS: you get bonus points for adding either coconut whipped cream or regular whip, topped with shaved chocolate (or chocolate syrup).
Boozy Winter Coffee
A grown up coffee with gingerbread Kahlua and Baileys Irish Cream.
Servings 1 coffee
Calories 298kcal
Ingredients
1 cup coffee
1 shot Kahlua I used gingerbread
1 shot Baileys Irish Cream
Optional toppings: Whipped cream shaved chocolate, chocolate syrup.
Instructions
In your favorite coffee mug add the Kahlua and Baileys, fill with coffee.

Top with whipped cream, shaved chocolate, and/or chocolate syrup.
Nutrition
Serving: 1g | Calories: 298kcal | Carbohydrates: 31g | Protein: 1g | Fat: 5g | Saturated Fat: 3g | Sodium: 8mg | Potassium: 116mg | Sugar: 29g
Follow On Pinterest
Follow @bewitchinkitchen On Pinterest for more delicious recipes!
Do you have a favorite boozy winter coffee recipe? Share the recipe with me in the comments.
Disclosure: This Boozy Winter Coffee recipe has been sponsored by my friends at Wayfair. All opinions are my own.