The Fifth OC – Anaheim's Go-To Rooftop Bar
Are you looking where to eat near Disneyland? You have to try Anaheim's amazing rooftop bar, The Fifth.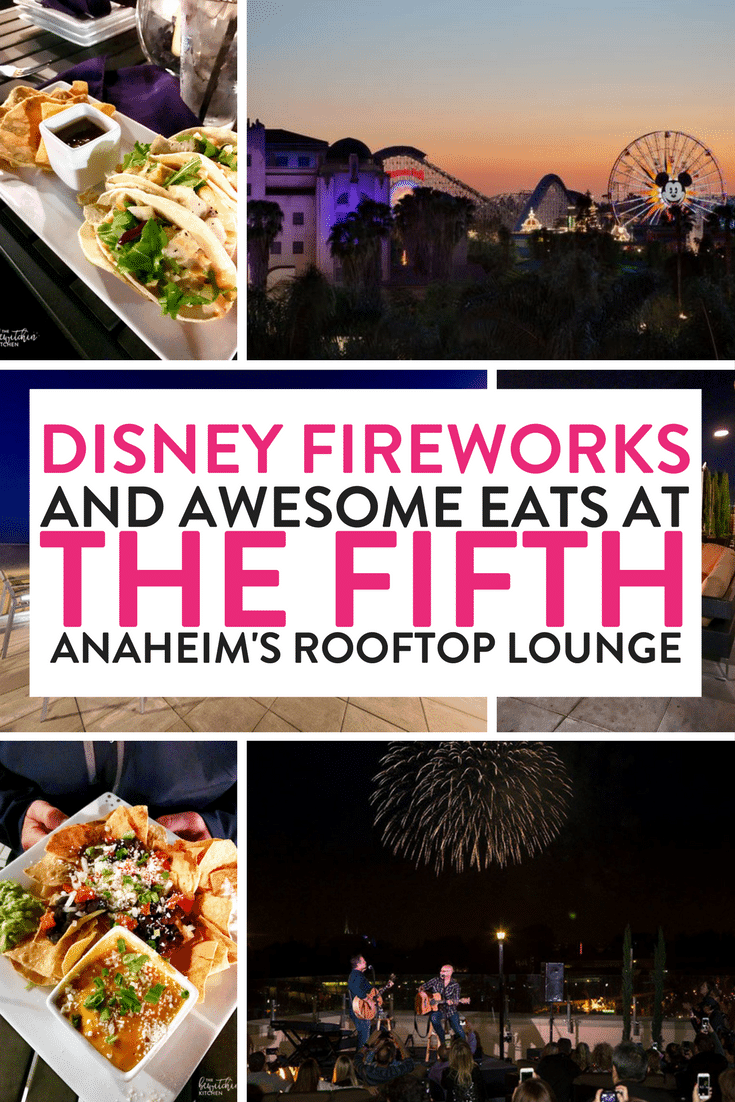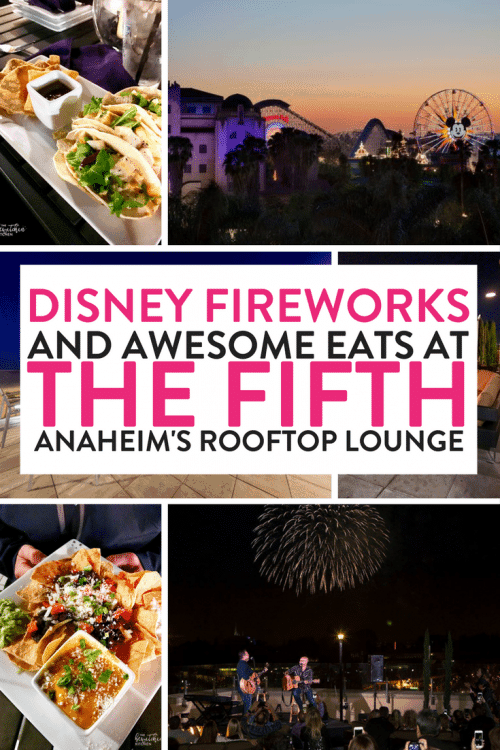 If you've been following along on social media, you probably noticed I was in Southern California last month.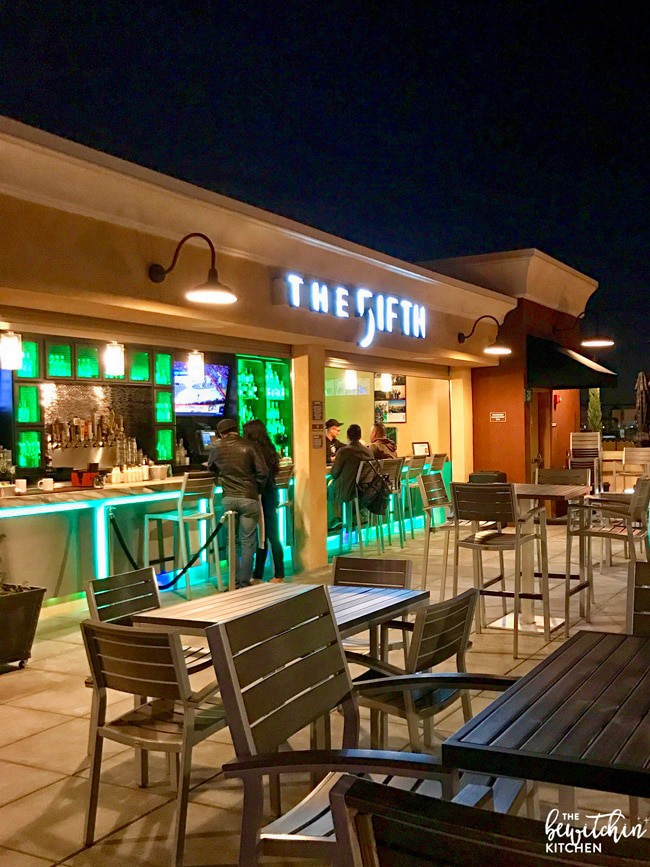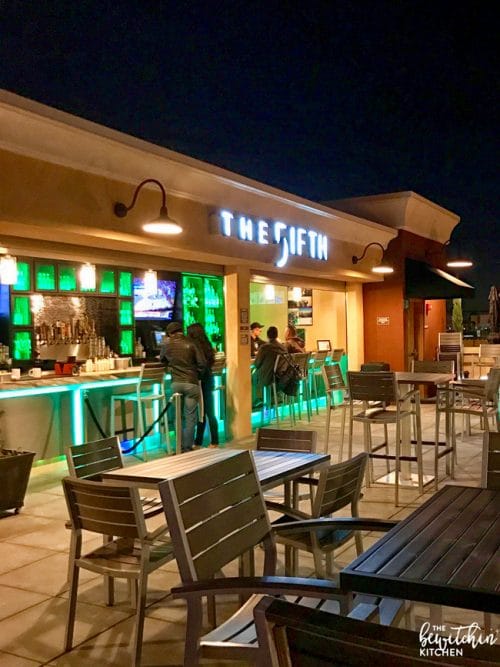 What a trip. We created memories, walked so much I burned out my mom's FitBit, and ate more than enough to make up for it. Oh, the eating. One of my favorite things about traveling is the food. Let's talk about that, shall we?
During our Disneyland trip, we stayed across the street from the park at Grand Legacy at The Park.
The Fifth OC
Located on the rooftop of the Grand Legacy, The Fifth is the trendy spot to unwind after a long day. The fact that it's right across the street is so convenient. The last thing we wanted to do after a long day at Disney was traveling to a restaurant.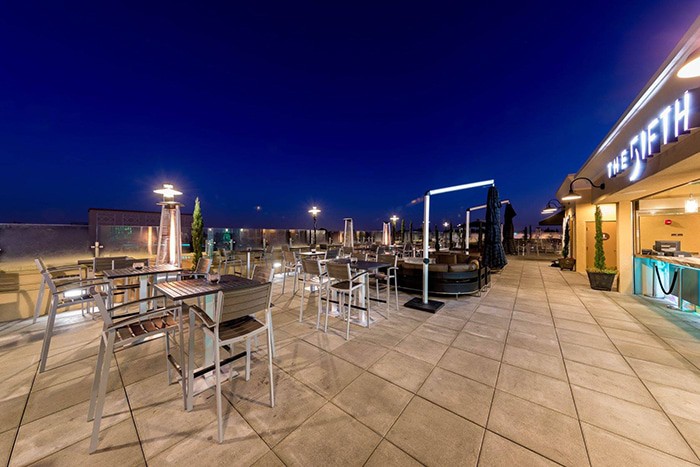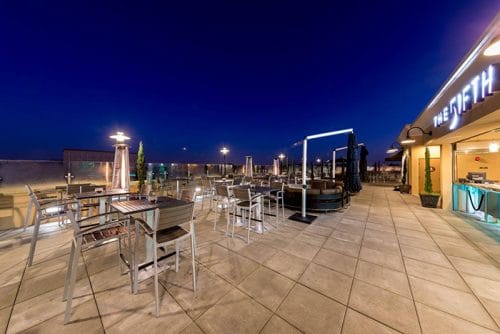 Source: The Fifth
First of all, we had amazing service. Shout out to Courtney! Let's face it, we go out for the food but it's the service that helps make the meal. Both Courtney and Chris made our visit an easy one. I even went for Courtney's suggestion of the fried pickles and loved them.
I wasn't sure what the dress code was but after an 11 hour day of being on my feet, there was no way I was dressing up and taking off my fuzzy boots. Thankfully, The Fifth is casual. It's a chill place to relax and unwind after a long day.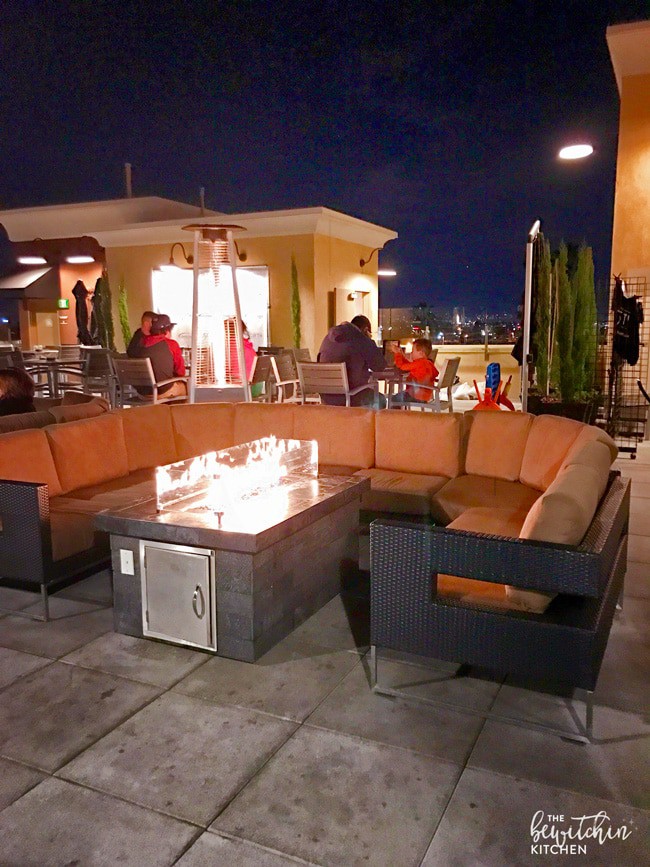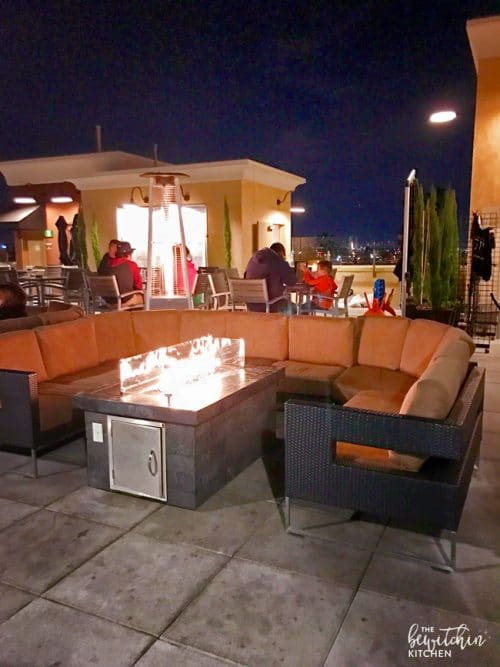 I loved the atmosphere, it's definitely a place to go and hang out with friends and family. We were seated at a pub table and kept warm with the patio heaters (it was January after all). Other seating options included cozy sectionals that surrounded a cocktail fire table.The rooftop bar is family friendly but it's nice to have a grown-up atmosphere. A place where I felt like I could unwind, and not get overstimulated with some of the crazy extras that can be found at kid-based eateries.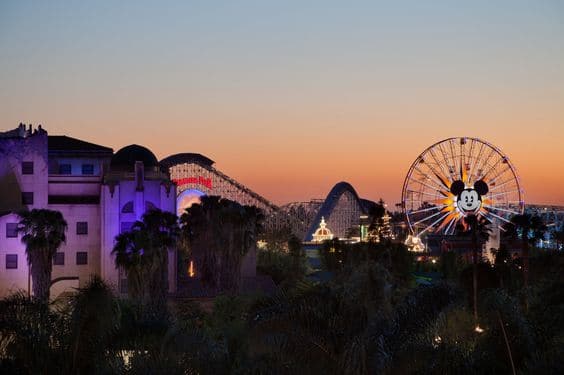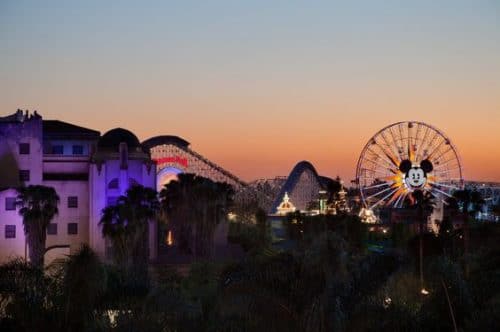 Source: The Fifth
You can see Mickey's Fun Wheel, Radiator Springs, and part of the Sleeping Beauty's Castle in the distance as well. It's the prime spot to watch the fireworks at night.
The night we were at The Fifth, it was fairly quiet but I kept overhearing how great the food was. One lady was even Facebook Living her experience.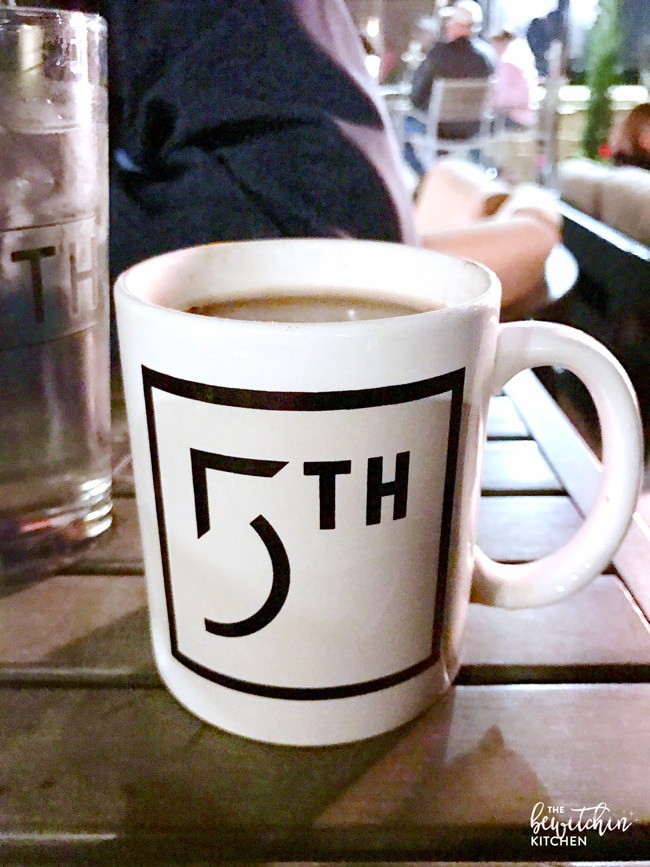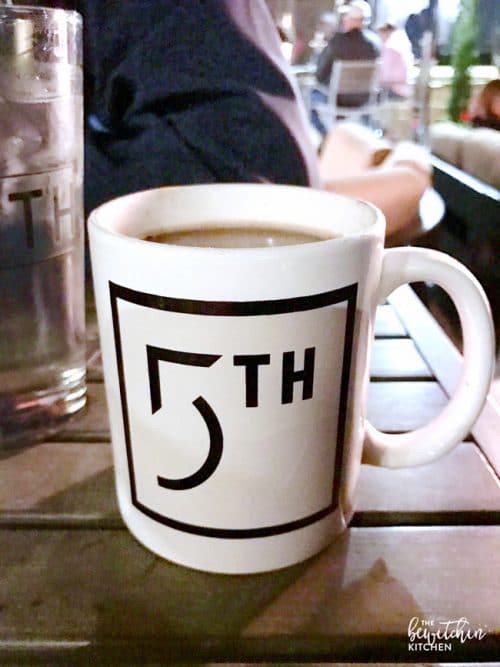 The Food at The Fifth OC
The food was awesome. The end.
Just kidding.
Here's what we ordered: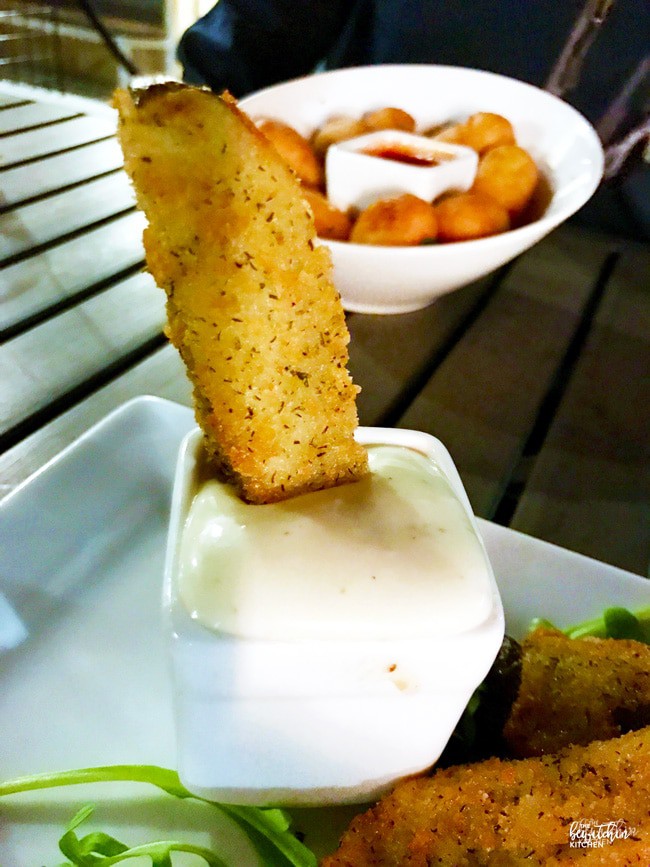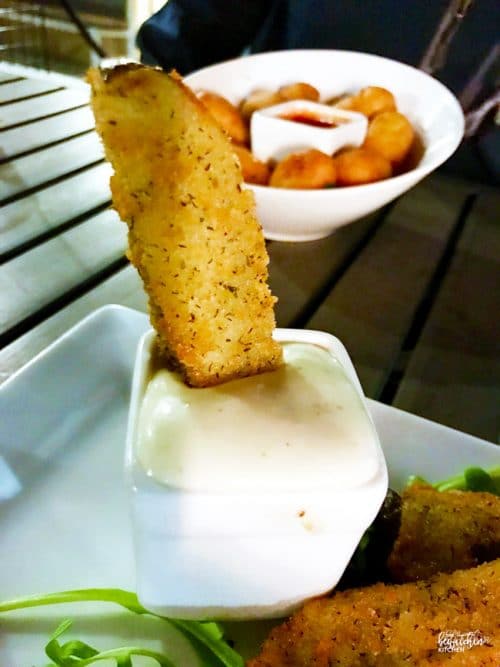 Deep Fried Pickles – these came in spear form and were crunchy. The ranch dip was awesome too, but see if you can sub it with the lemon garlic aioli (see below).
Grilled Artichoke – I never had this as an appetizer before, I learned I'm not a fan. However, the lemon garlic aioli was so good. I liked it with the deep fried pickles.
Mini Corn Dog – we ordered this for Carter, but I stole a few. They're stick-less and you get your choice of dip.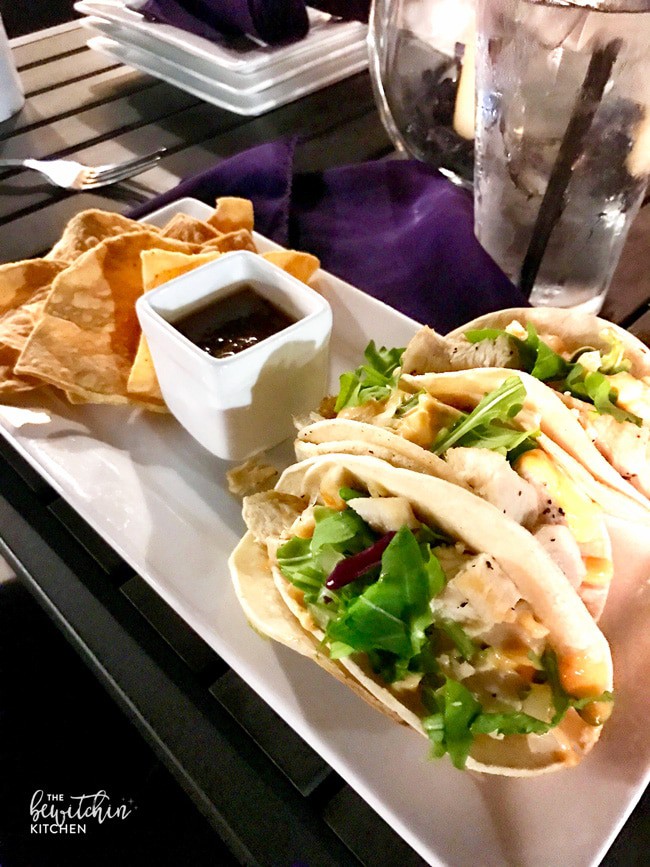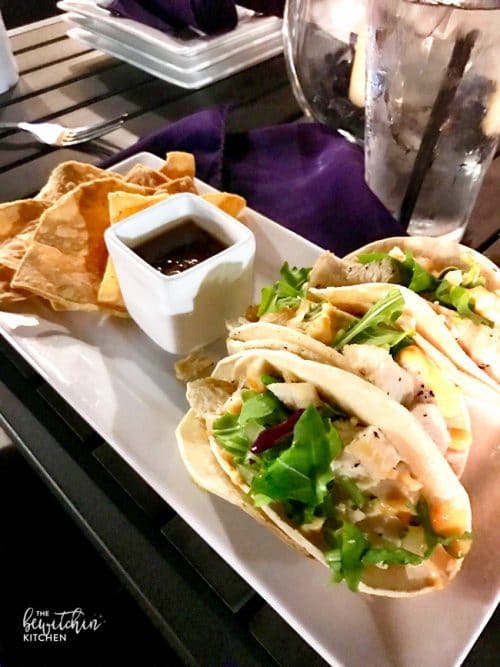 Chicken Tacos – So good! If you're heading there, you should try them. They're made with shredded chicken, onions, arugula, and topped with a spicy mayo. The chips and salsa that come with it are all homemade as well.
Nachos – this was my husband's. I usually steal his food, but I was too involved with mine to try to sneak a taste. He really liked them. I liked the fact that the chips are homemade, you never see that at a restaurant.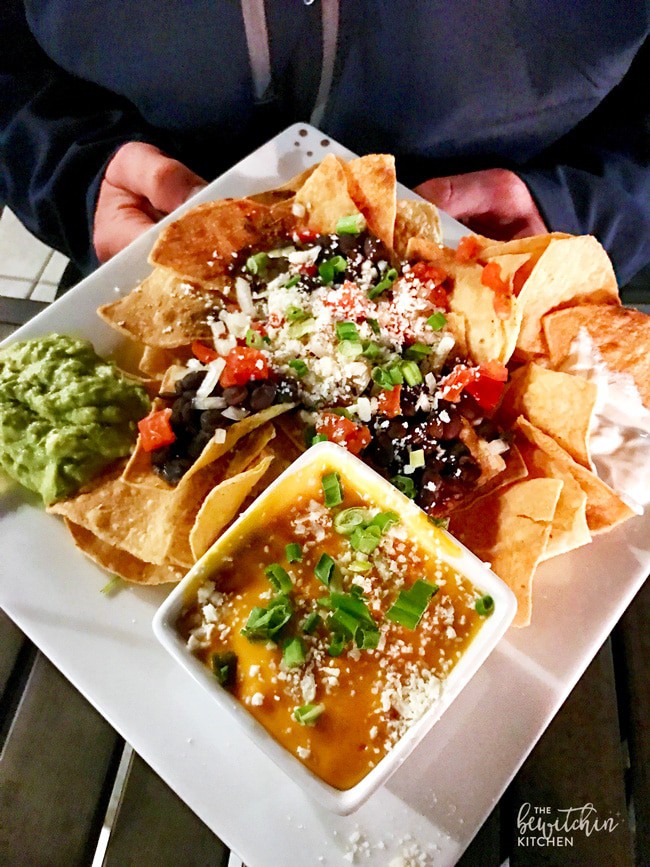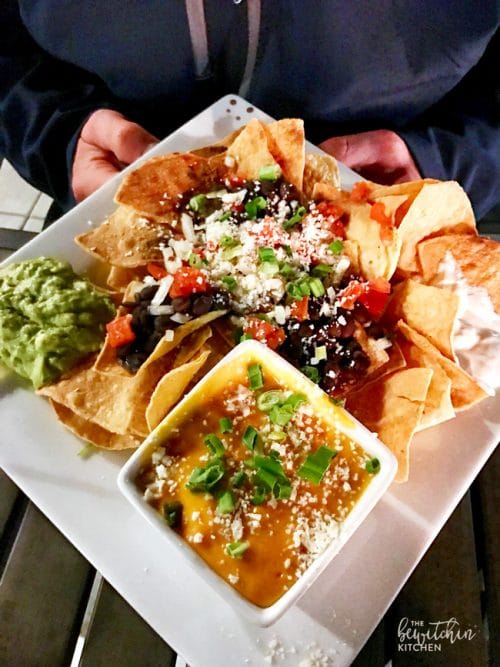 For a rooftop bar, the pricing was the most surprising part. Let's face it, Disney strains the budget so we planned on having an appetizer or two and getting out of there and going somewhere cheap after. Then we saw the prices, they were less than we expected. Then Courtney let us know that since we were guests of the Grand Legacy, we got additional discounts (music to my ears).
If you stay at the hotel, certain appetizers were only $6/each and when I checked out (and showed proof of my receipt from The Fifth) I got $2o off my hotel stay (that was with a purchase of $50 or more, if you spend over $25, you get a $10 credit to your bill).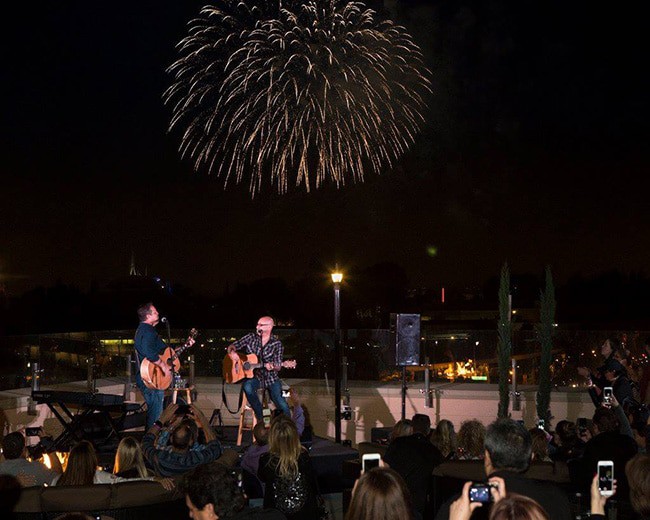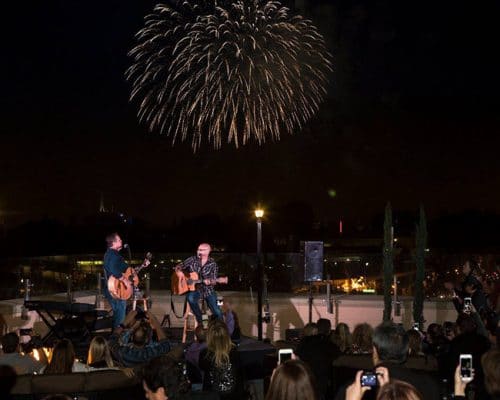 Source: The Fifth
All in all, if you're in Anaheim check out The Fifth. To see their menu or to make a reservation head to The Fifth's website. Don't forget to check out their events for live music and entertainment with a view.
Disclosure: all opinions are my own. I paid for my own meal and this post was not sponsored. However, I was provided a discount at The Grand Legacy.