Tropical Drinks from Paradise
This post was written by Ladena from My Baby Stuff. She took a Tropical Drinks class and wanted to share a recipe!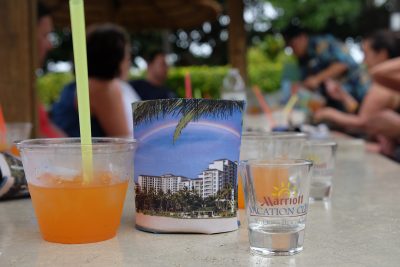 My family recently returned from a memorable trip at Marriott's Ko Olina Beach club on Oahu in Hawaii. We chose this resort because of it's location, amenities and the activities they offer for all members of the family. This year, I decided to take some time out with my sister and our girlfriend to participate in an adult activity called "Mixology". Mixology is an activity held at Longboards, the resort's ocean view restaurant. It is led by one of Longboard's bartenders. You must be 21 years or older to participate in this activity.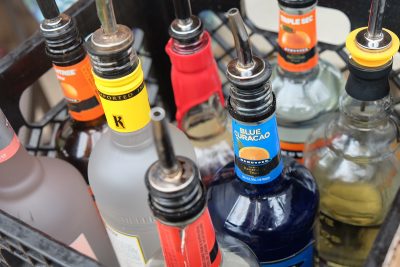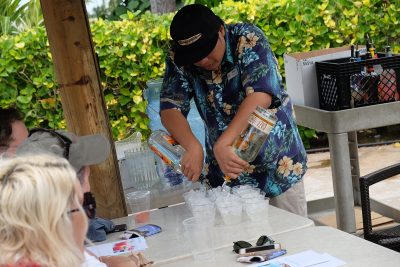 We arrived at Longboards and were greeted by Jorden our bartender for this activity. We sat down with a large group of guests and told that we would be learning how to make 6 of Jorden's favourite tropical drinks.
Jorden described every step of making drinks such as a Li Hing Mui Margarita, a Smokey Colada and a Mai Tai.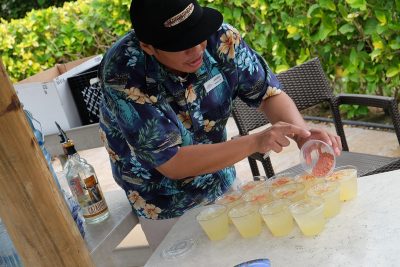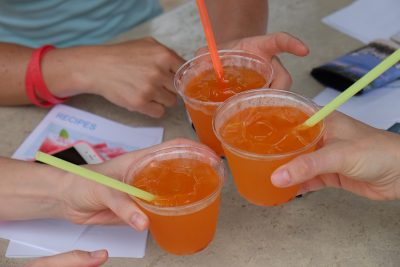 Two of our favourite drinks of the afternoon were The Black Orchid and the White Sangria. Jorden was kind enough to share his recipes with me to make at home.
Longboards White Sangria:
• White Wine (1 bottle)
• Mango Rum (1⁄2 750 ml bottle)
• Muddle (lemons, limes, orange)
• Strawberry Puree and Ginger Ale to taste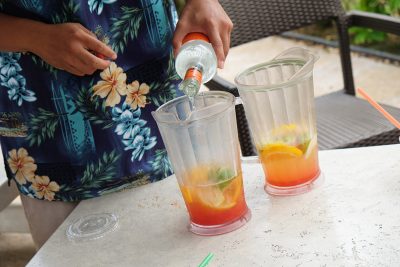 Longboards Black Orchid:
• Pomegranate Liquid 1⁄2
• Citron Vodka 1 1⁄4
• Blue Curacao Float
• Cranberry (equal to lemonade)
• Lemonade (equal to cranberry)
The white sangria and the black Orchid are great summertime drinks. I plan on making them in June when we host a birthday BBQ for my husband.
I have to admit, tasting all these drinks was quite the treat. My girlfriends and I had such a great time tasting tropical drinks we would have never previously ordered.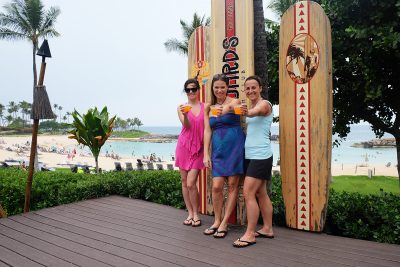 Our Mixology experience was fabulous. We had such a memorable time and all agreed that we would take this Mixology class again when we return to Marriott's Ko Olina Beach Club.
I'd like to know, will you try making these tropical drinks?