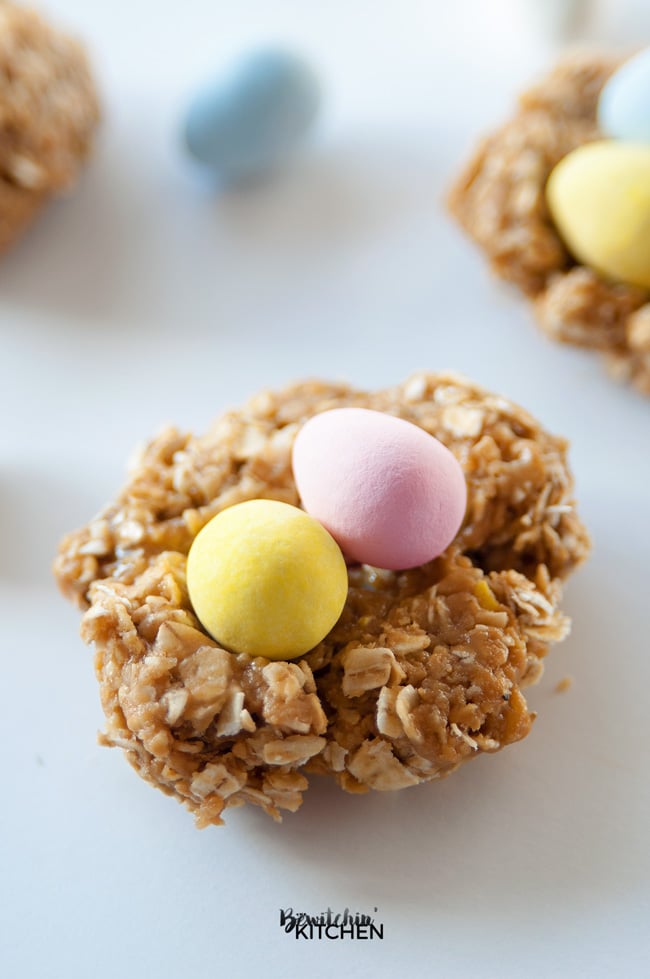 My son's school is a nut free zone so when I make him snacks for school or provide party treats I have to be mindful of that. I made these Nut Free Easter Bites to make life a little easier (and cheaper) on us for bringing fun snacks to school and they would be great for any Easter-themed events.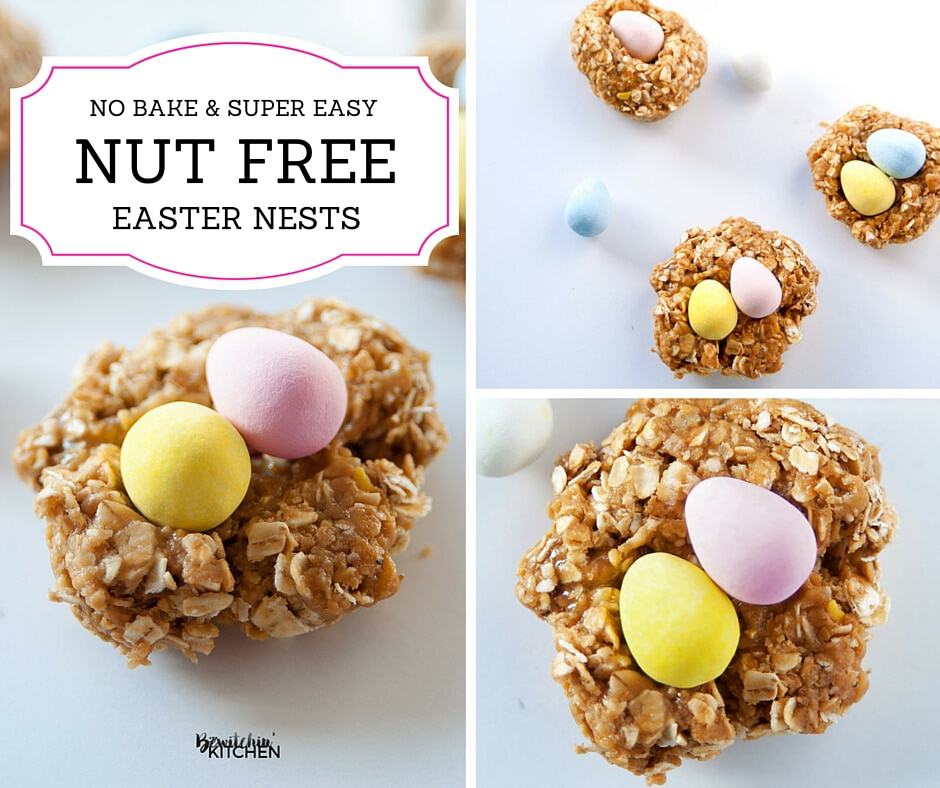 This recipe is super easy and no bake (I love no bake recipes), my problem was finding the darn sunflower seed butter. Usually, I buy it at Costco, and they had none and the grocery stores only had soy butter (blech – #sorrynotsorry).
Thank Heavens for Bulk Barn.
Seriously, what don't they have? Thanks, Bulk Barn, for being there in my time of need (and for having so many choices of sprinkles, my toddler especially loves that).
I enjoy making videos on quick and easy recipes (like these Nut Free Easter Nests), so above is the less-than-a-minute YouTube video (
be sure to subscribe!
).
Nut Free Easter Nest Bites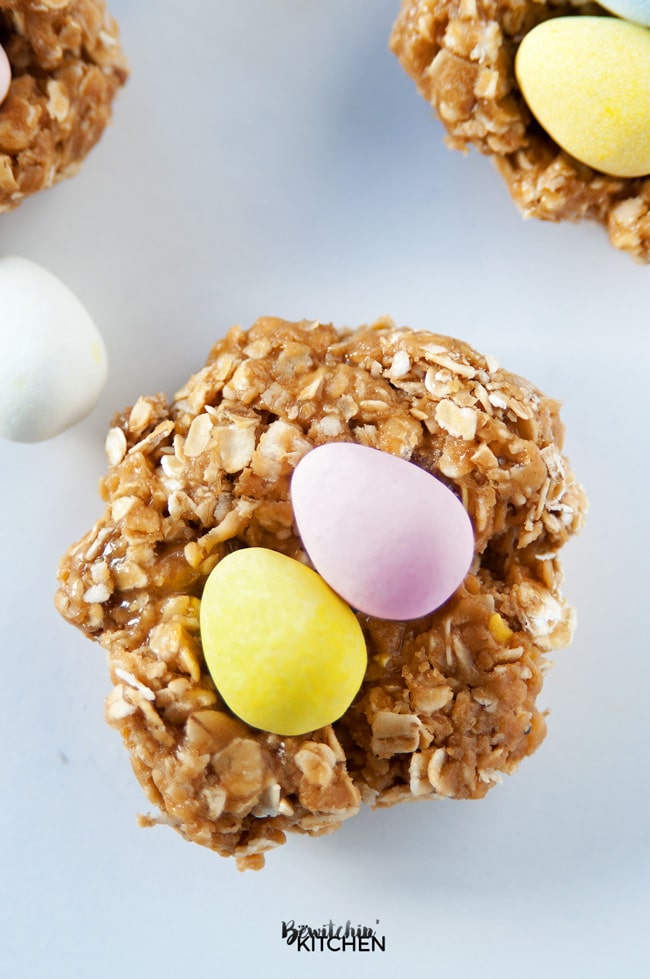 The Nut Free Easter Bites are made with sunflower butter but this recipe can be used with any nut butter of your choice.
This recipe is based off these Three Ingredient No Bake Oatmeal Bars from A Big Man's World. If you haven't checked out Arman's blog yet, you should. I base all my granola bar and bite recipes off his ratio of oats to nut-butter to brown rice syrup.
Note: It has been brought to my attention that Hershey's Eggies are nut-free (not the Cadbury Mini Eggs).

Ingredients
1/2 cup + 20 candy coated chocolate eggs
1 1/2 cups quick oats
1/2 cup nut-free butter (I use sunflower seed butter)
1/2 cup brown rice syrup
Instructions
Take 1/2 cup of the candy coated chocolate eggs and place in a reusable bag. Smash them. Put them aside.
Add all the ingredients into a bowl (except for the 20 candy coated chocolate eggs) and stir until well mixed.
Form into little nests and place the 20 (or more if you want to double on the eggs per nest) in the center.
Let chill in the fridge for about 30 minutes.
Eat.
http://www.thebewitchinkitchen.com/nut-free-easter-bites/
Randa Derkson | The Bewitchin\\\\\\\' Kitchen
Want more yummy snack-bite goodness? Try these
almond butter balls
.
Also, my friend Jody over at Mommy Moment just posted these super yummy No Bake Granola Bar Egg Nests, they're a similar idea but with oats, peanut butter, and coconut oil.
If you like this recipe for nut free Easter themed recipe, please pin it.