My Penguin Sippy Cup by Philips Avent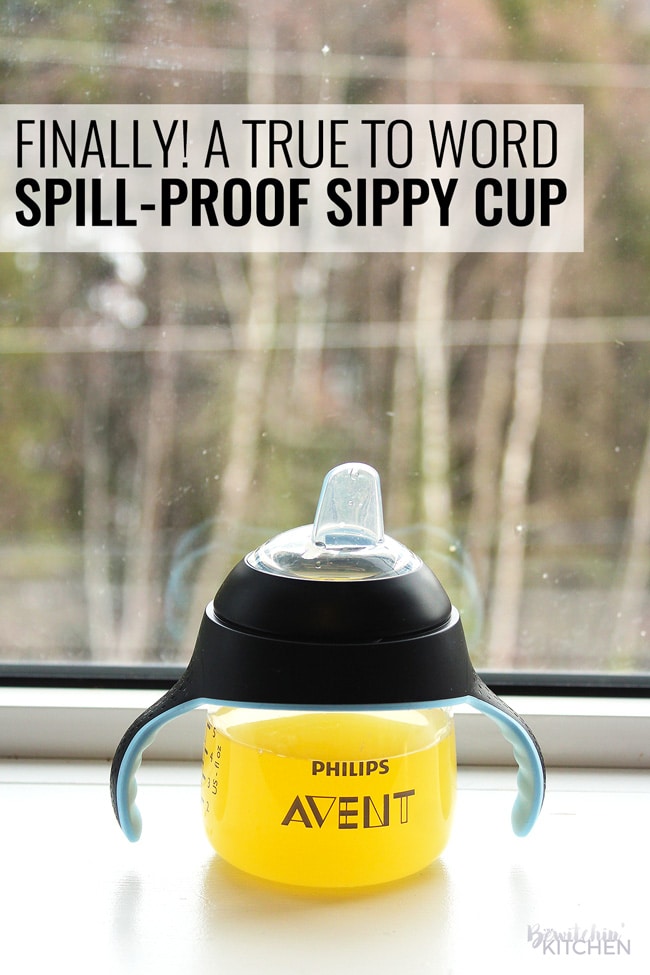 One of the best things about being a mom is watching your child grow into a tiny human. From barely keeping their head up to running around the kitchen island with a sippy cup in tow. It's amazing how much they grow and seeing all the love in the details. Speaking of sippy cups, today I want to show you the My Penguin Sippy Cup made by Philips Avent.
My Penguin Sippy Cup
The first thing I noticed about the My Penguin Sippy Cup is just how cute the penguins are on the side of the cup. I also appreciated that the measurements (in ml-cc and fl oz) are on the other side. When my toddler was younger, my husband and I both found it helpful to have the measurements on the outside of any cup/bottle to ensure proper feeding.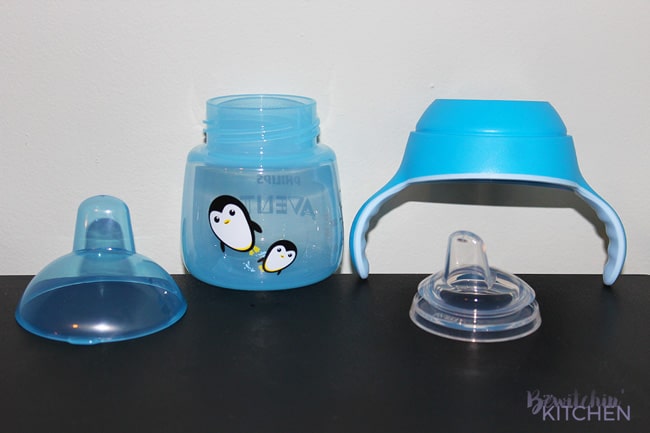 As a busy mom, I was happy to learn that the My Penguin Sippy Cup is dishwasher safe (when placed on the top rack). It is easy to assemble and disassemble as it only has three parts plus a lid, those features make clean-up super easy (especially when paired with the dishwasher). All parts are BPA free.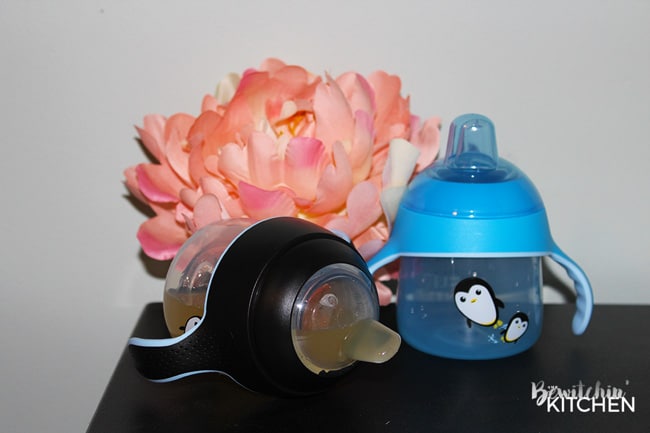 The My Penguin Sippy cup has easy-to-hold handles that are attached to the lid and a soft spout, which has a slit rather than a hole. The first thing I did after filling the cup was I tipped it upside down and gave it a good shake. Every parent can appreciate a sippy cup that passes the shake test!  Two thumbs up the cup did not leak when I shook it!
I really liked the way the lid is designed, it's great for travel because you don't have to worry about the spout being compressed and leaking in your bag. If the spout were to be compressed while it was upside down, possible by your baby playing with it or bouncing it off the floor, it wouldn't leak. It's such a great feature because is that it does not rest on the spout when tipped on its side and it cannot rest completely upside down which would compress the spout and cause it to leak. It saves busy moms like me from more clean up, and as a pregnant mom to a busy toddler that is worth it's weight in gold.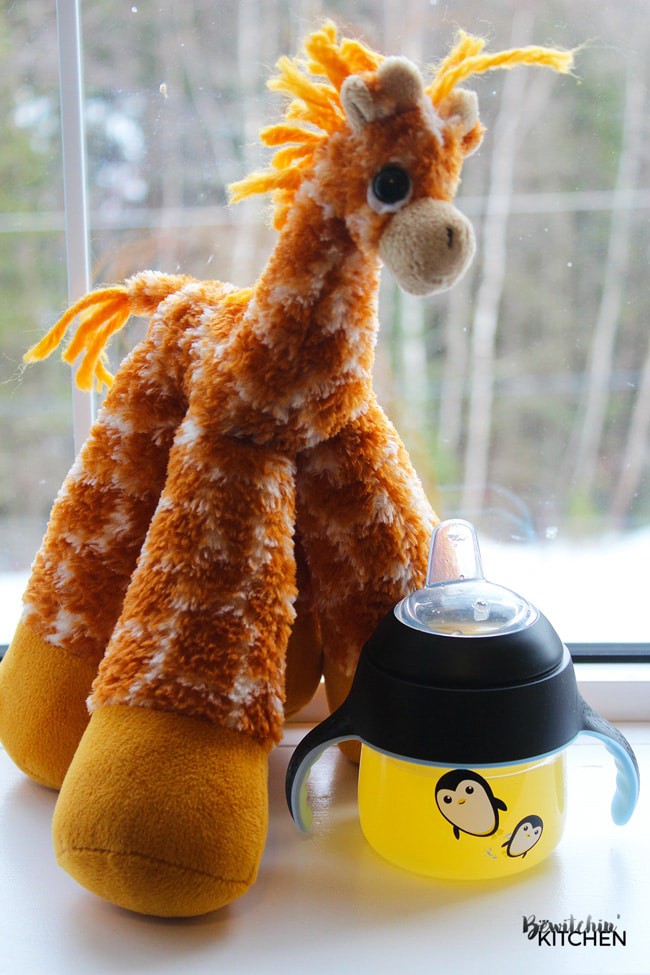 The spout has good flow. My toddler is almost 2 years old and the My Penguin Sippy Cup is a stage 2 which is recommended for babies 6 months+  so she is a little old for this cup but she liked it anyway. I could tell that she found the trainer handles easy to grasp. The soft-grip helps my toddler hold onto it independently. I am expecting baby #2 and look forward to using this cup when the new baby is old enough.
"Disclosure: I am part of the PTPA Brand Ambassador Program with Philips Avent and I received compensation as part of my affiliation with this group. The opinions on this blog are my own."