Almond Butter Balls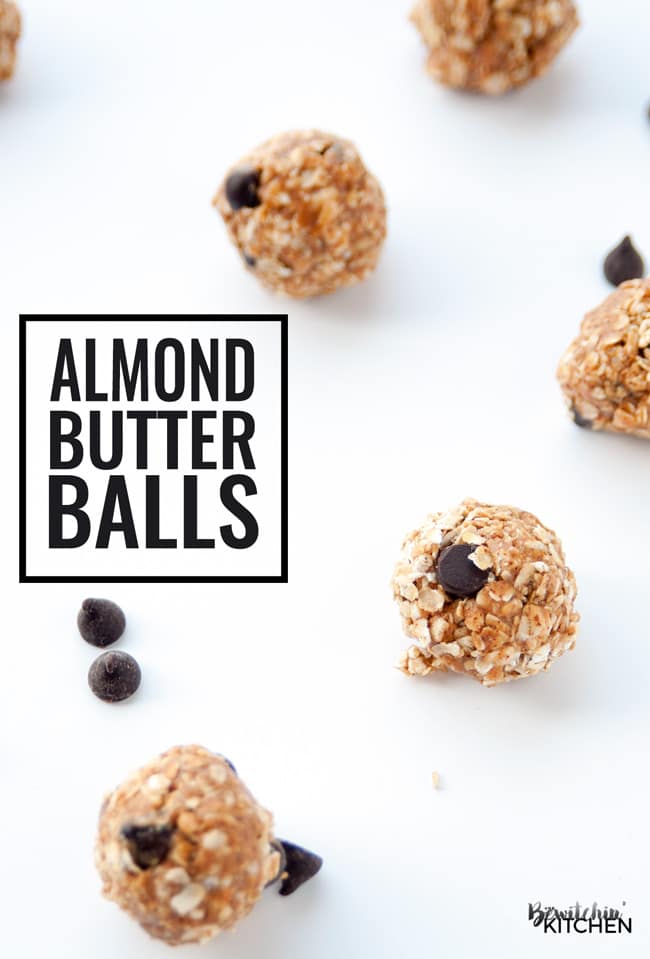 Have you ever tried your own variation of almond butter balls before? They're so easy to make and as an added bonus: they're no bake! Here's my almond butter ball recipe!
I love almond butter, actually, I love all nut butters but there is something special about almond butter. If you're a huge almond butter lover like me, here's how you can make your own almond butter.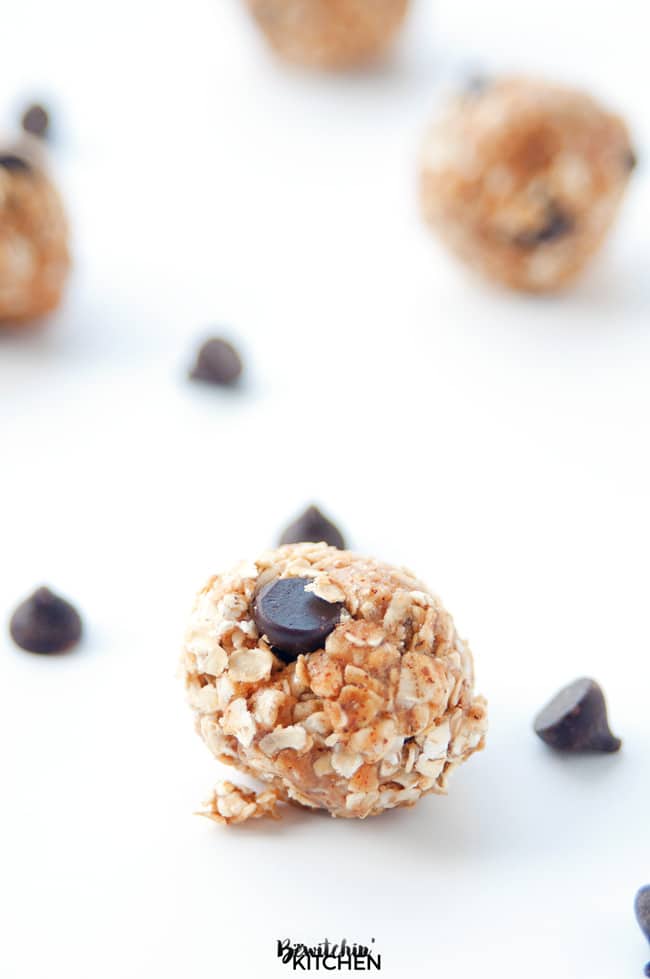 This recipe for almond butter balls only required four ingredients: quick oats, almond butter, brown rice syrup and chocolate chips.
If you have a hard time finding brown rice syrup, it's also marketing under rice malt syrup. They're the same thing. If you have never tried brown rice syrup before, you're in for a treat. It's a sweetener that's not too sweet. It reminded me a lot of corn syrup, I want to attempt making butter tarts with brown rice syrup instead of corn syrup next December. I bet it would be delicious!
Almond Butter Balls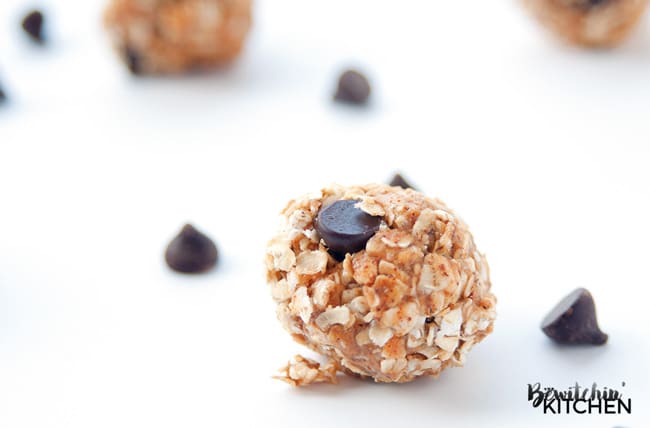 I was inspired for these Almond Butter Balls from these Three Ingredient No Bake Oatmeal Bars from A Big Man's World. If you haven't checked out Arman's blog yet, you should. There are loads of good recipes there. I make his no bake oatmeal bars often as my son's pre-school is a nut-free school and my son loves his granola bars.
Note: this is the brown rice syrup I use. It's amazing, I add it to a lot of dishes to make it sweet (it makes me think of butter tarts).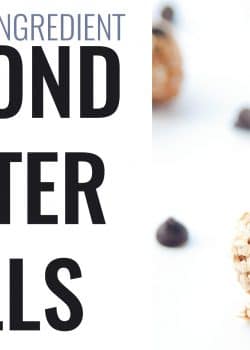 Almond Butter Balls
Ingredients:
1 1/2 cups quick oats
1/2 cup unsweetened almond butter
1/2 cup brown rice syrup
1/2 cup semi-sweet chocolate chips
Directions:
Throw all the ingredients into a bowl, stir until well combined.
Roll into balls and refrigerate for thirty minutes.
All images and text ©
.
If you like this recipe make sure you Pin it to your favorite board to save and share with your friends.
What's your favorite nut butter?

Disclosure: this post for Almond Butter Balls contains affiliate links. Thank you for your continued support.
FREE Recipe Binder
Are you constantly wondering what's for dinner?
When I don't meal plan I feel behind, and we usually end up ordering take out. This recipe binder will keep you organized and make life a little bit easier.