Almond Butter Balls
Have you ever tried your own variation of almond butter balls before? They're so easy to make and as an added bonus: it's a no bake recipe!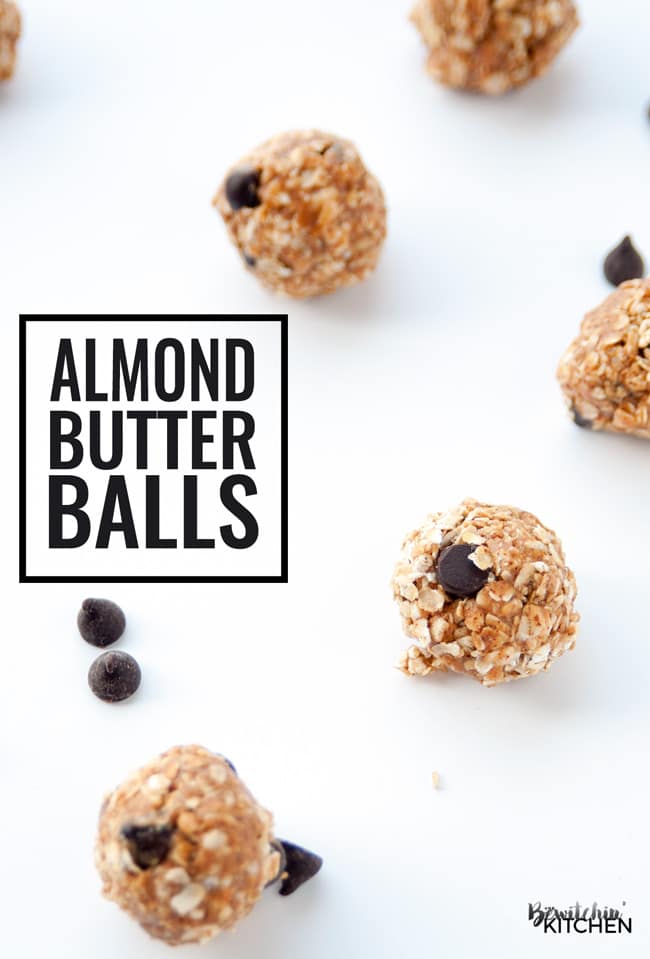 Almond Butter Balls
Disclosure: This Almond Butter Energy Balls recipe contains affiliate links.
I love almond butter, actually, I love all nut butters but there is something special about almond butter. If you're a huge almond butter lover like me, here's how you can make your own almond butter.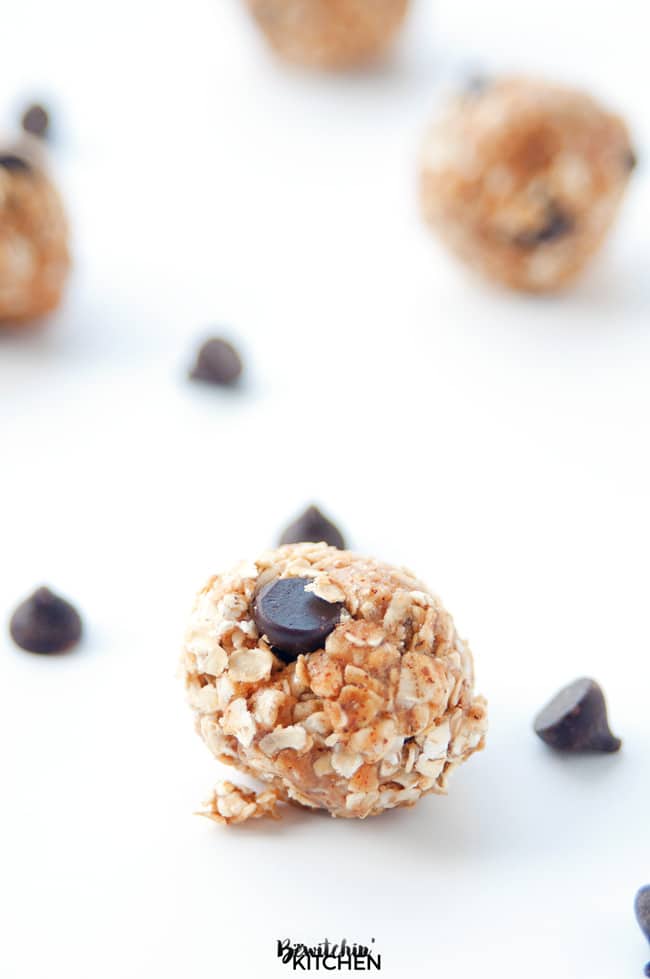 This recipe for almond butter balls only required four ingredients: quick oats, almond butter, brown rice syrup and chocolate chips.
If you have a hard time finding brown rice syrup, it's also marketing under rice malt syrup. They're the same thing. If you have never tried brown rice syrup before, you're in for a treat. It's a sweetener that's not too sweet. It reminded me a lot of corn syrup, I want to attempt making butter tarts with brown rice syrup instead of corn syrup next December. I bet it would be delicious!
Almond Butter Balls with Chocolate Chips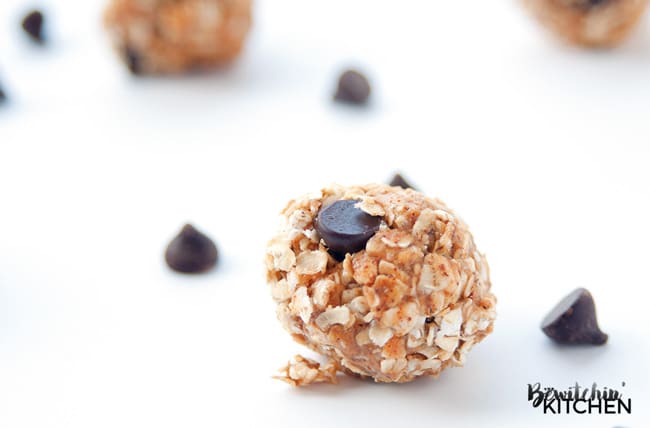 I was inspired for these Almond Butter Balls from these Three Ingredient No Bake Oatmeal Bars from A Big Man's World. If you haven't checked out Arman's blog yet, you should. There are loads of good recipes there. I make his no bake oatmeal bars often as my son's pre-school is a nut-free school and my son loves his granola bars.
Power Ball Mix Ins
I'm a big fan of almond butter, so I used that and you gotta have chocolate, so those have been added too (I love these dairy free chocolate chips
). I have also added shredded coconut, dried fruit, and sprinkles.
Energy Ball Recipes and Homemade Granola Bars
How to make Almond Butter Balls
TBK's Pro Tip: This is the brown rice syrup I use. It's amazing, I add it to a lot of dishes to make it sweet (it makes me think of butter tarts).
If you don't have brown rice syrup on hand, honey or maple syrup will also work (honey has a similar texture to brown rice syrup).
Almond Butter Balls
This no bake dessert makes a healthy snack for kids of all ages. 4 ingredients: quick oats, dark chocolate chips, brown rice syrup and almond butter.
Servings 20
Calories 119kcal
Ingredients
1 1/2 cups quick oats
1/2 cup unsweetened almond butter
1/2 cup brown rice syrup
1/2 cup semi-sweet chocolate chips
Instructions
Throw all the ingredients into a bowl, stir until well combined.

Roll into balls and refrigerate for thirty minutes.
Nutrition
Serving: 1g | Calories: 119kcal | Carbohydrates: 16.1g | Protein: 2.5g | Fat: 5.5g | Saturated Fat: 1.3g | Sodium: 14.6mg | Fiber: 1.6g | Sugar: 8g
Follow On Pinterest
Follow @bewitchinkitchen On Pinterest for more delicious recipes!
If you like this recipe make sure you Pin it to your favorite board to save and share with your friends.
What's your favorite nut butter?