White Balsamic Coconut Vinaigrette (21 Day Fix Extreme Recipes)
I love it when things are simplified for me. The 21 Day Fix Extreme recipes are just that: simplified. I wanted to share a new favorite of mine with you: White Balsamic Coconut Vinaigrette.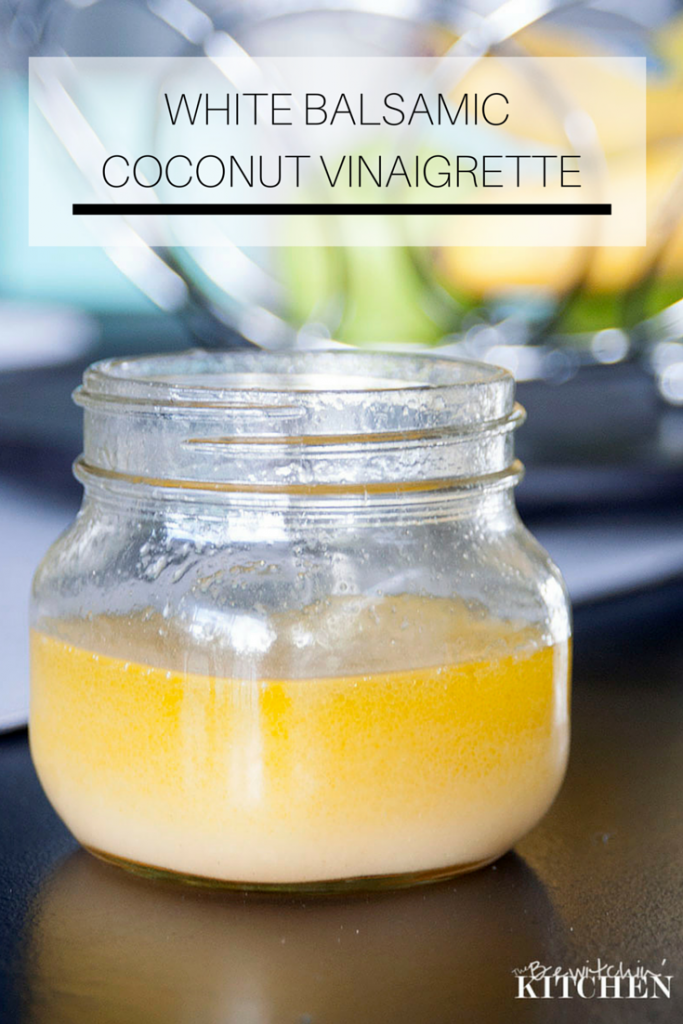 You know those trendy olive oil stores that seem to be popping up everywhere? I love them. I've only been to two: Olivia's in Kelowna and 4 Oak Oil and Vinegar in Prince George – both are good and I have bought Coconut Balsamic from both stores.
I love coconut everything.
When I was going over my eating plan and looking at the 21 Day Fix Extreme recipes I knew I wanted to try something different. I came across the White Balsamic Vinaigrette recipe that's provided and thought it would be delicious to turn it into a Coconut Vinaigrette
Coconut Vinaigrette: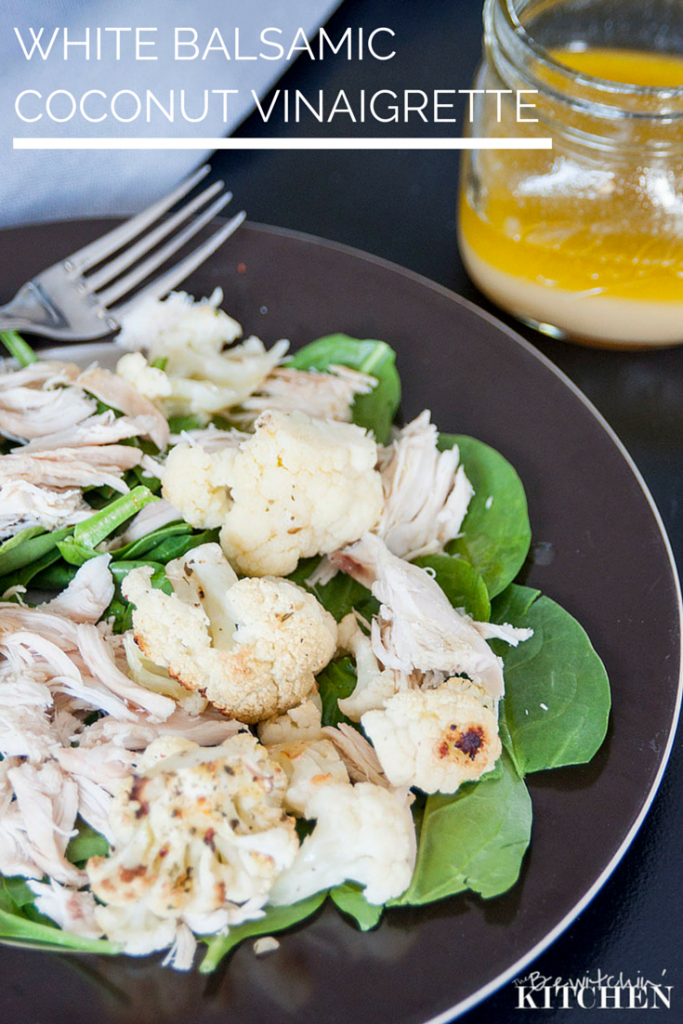 I admit that the above salad looks a little plain, but I was in a hurry to throw something together so I could test out the coconut vinaigrette. I always have spinach and cauliflower in the fridge, and turns out today they were the only vegetables I had in my fridge.
White Balsamic Coconut Vinaigrette
Ingredients
6 tbsps Coconut White Balsamic Vinegar
1/4 cup lemon juice
1 tsp pure maple syrup
2 tsps dijon mustard
6 tbsps extra virgin olive oil
Instructions
Here's how easy it is: put all ingredients in a mason jar (or any container with a lid), cover and shake until combined.
Follow On Pinterest
Follow @bewitchinkitchen On Pinterest for more delicious recipes!
That's it. 
You can store this in your fridge for a week. I recommend taking it out of the fridge 30 minutes because you use it as a marinade or dressing for your salad. Or if you forget (like I always do) just put your serving in a container and zap it in the microwave for a few seconds.
Homemade Vinaigrette Recipes
If you're looking for more 21 Day Fix Extreme Recipes, be sure to check back soon as I have a couple coming up. Also, don't forget about this 21 Day Fix approved recipe for Dijon Vinaigrette.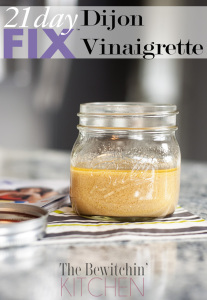 Don't forget to check out my 7 Homemade Vinaigrette Recipes.
I'm always adding new homemade salad dressings and vinaigrettes, so be sure to sign up via email to stay in the know, and by doing so I'll send you my 21 Day Fix Extreme Meal Plan.