Moroccan Carrot Salad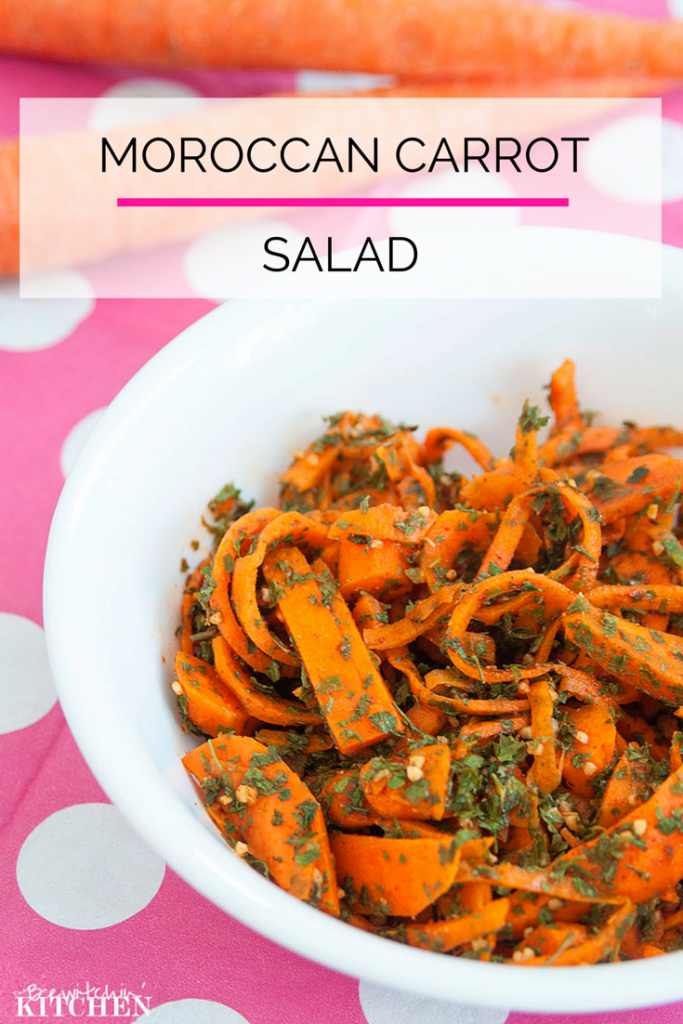 A few weeks ago I wrote a post about the 3 Day Refresh and how it helped my crush my sugar cravings. I wanted to share with you a recipe that I fell in love with from the refresh: Moroccan Carrot Salad.
This recipe is quick and easy to put together, and tastes really good. I like how it's something that can be made ahead of time and doesn't require any cooking (perfect for the coming summer heat). Cumin is my favorite spice, so when I saw the recipe for Moroccan Carrot Salad in the 3 Day Refresh book, I knew I had to try it. I was a little apprehensive about the cinnamon (I don't like my meals to be sweet) but it really compliments the meal.
This carrot salad perfect for this coming summer, and all the BBQ's that will be underway. I have made this a few times now as a side dish to dish, a lunch with shredded chicken mixed in, and I have just made it as a healthy snack to help me get over the afternoon hump.
Moroccan Carrot Salad:
From the 3 Day Refresh
Recipe adjusted to serve 4
Ingredients: 
8 medium carrots, grated (I used a spiralizer)
2 tsps extra-virgin olive oil
8 tsps lemon juice
8 tbsps chopped parsley (or fresh cilantro)
2 cloves garlic, chopped
1/2 tsp cumin
1/2 tsp paprika
1/2 tsp cinnamon
1/2 tsp sea salt
1/2 tsp cayenne pepper
Method:
Combine all of your ingredients in a bowl and mix well.
This salad is best if you let it sit and marinate (covered) in the fridge for about 2-3 hours before serving.
Serve with your favorite summer main course.
I'm sure this will be asked, so I'm sharing this now. Here is one of the spiralizers I have, and the one I used for this carrot salad recipe:
What's your favorite summer salad recipe?
FREE Recipe Binder
Are you constantly wondering what's for dinner?
When I don't meal plan I feel behind, and we usually end up ordering take out. This recipe binder will keep you organized and make life a little bit easier.