BBQ Chicken Cauliflower Crust Pizza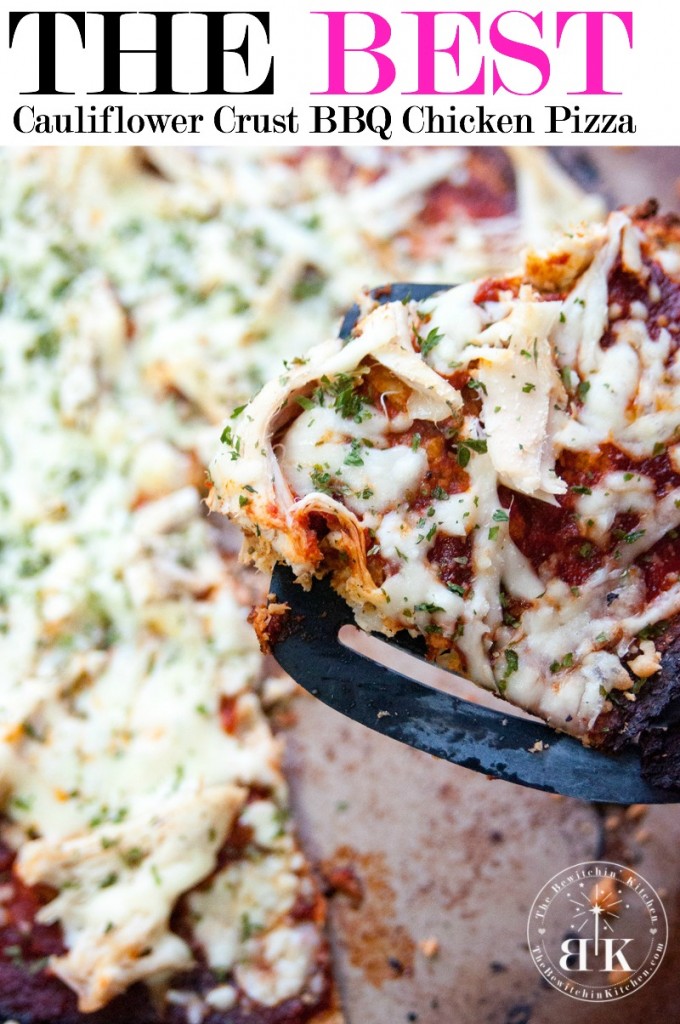 I'm kind of nuts about cauliflower. I eat a lot of it, and one of my favorite ways is in pizza form. Almost two years ago I posted this Cauliflower Pizza Crust recipe, and it's still the only one I use.
My favorite way to make cauliflower crust pizza is BBQ chicken style. However, every time I make it I forget to take photos or I'm so hungry I figure I'll blog it later.
The time has finally come!
I planned ahead, started the recipe earlier and had my camera ready to go (my husband is used to the fact that he can't touch the food until I get a decent photo or two. What can I say? That's life with a blogger.).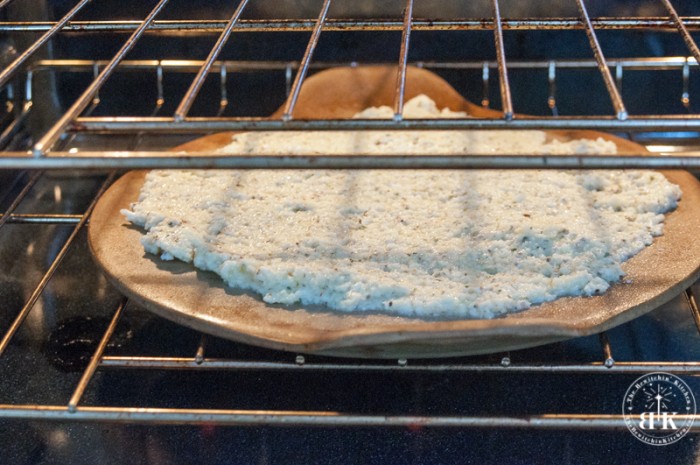 This time I preheated my oven to 425, and tried that. It actually worked really well, but the edges burnt a bit. I didn't mind, it made the pizza look a little more "rustic".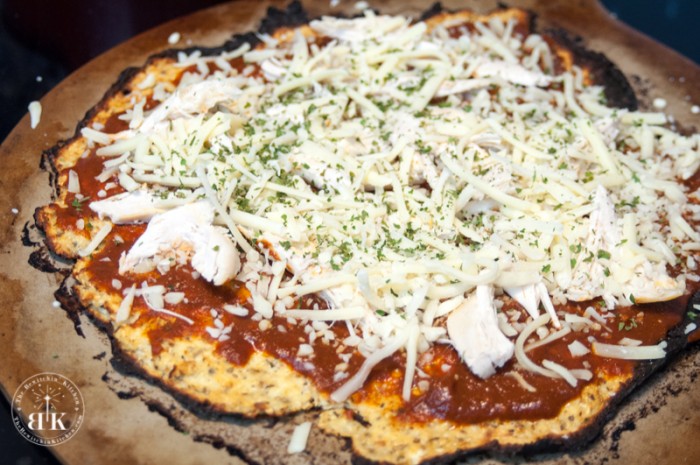 After I put the Paleo BBQ Sauce and toppings on; I turned to oven down to 400 and baked until the cheese melted and the pizza looked fabulous.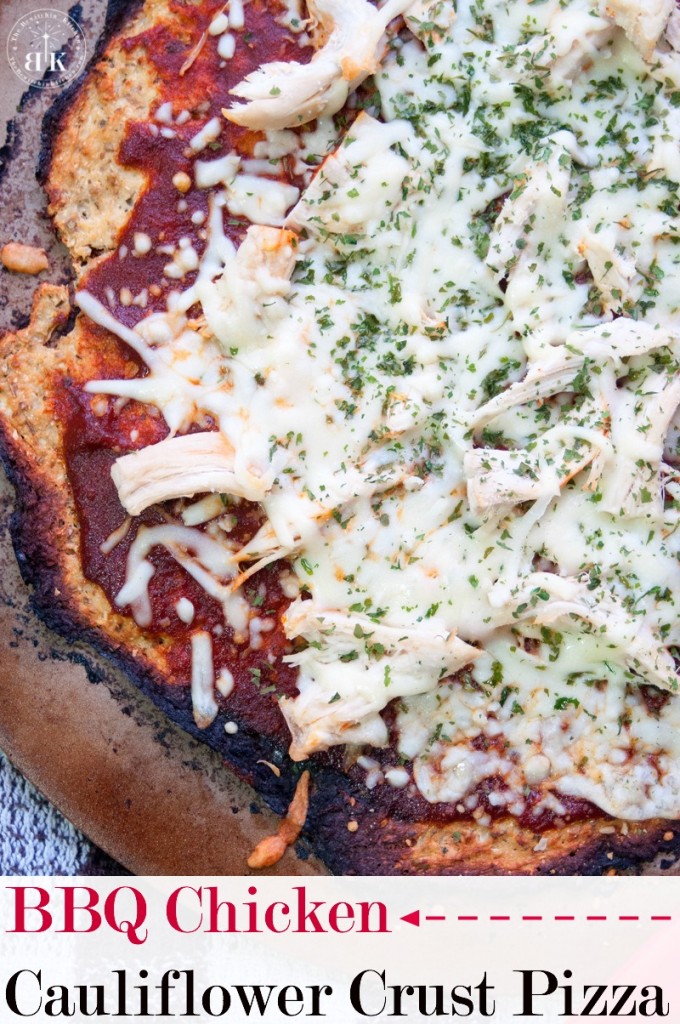 Yeah, it turned out awesome. Don't you just love it when a recipe turns out perfect?
On the original post for the Cauliflower crust pizza recipe, I had a lot of people tell me they couldn't pick up the pizza or that it crumbled. Here's some troubleshooting for you:
Make sure it's not too thick. 1/4 inch is usually how thick I spread it.
When you "rice" the cauliflower take a bunch of paper towels and squeeze the excess moisture out. You want it as dry as possible.
Everyone's ovens are a little different, cook it until it's done for you. Just because I say 30 minutes, maybe it takes you 35 or 40. Just make sure it doesn't burn!
It won't be a sturdy as regular pizza, but you should be able to pick it up. Worst case scenario: you eat it with a fork! It still tastes good.
Cauliflower Crust Pizza:
BBQ Chicken Cauliflower Crust Pizza
Instructions
Make pizza crust according to instructions, however this time I upped the oven to 425 (which resulted in a little burning on the edges but not bad) - I still baked for 30 minutes. If it's still too soft, bake longer.

Top pizza crust with BBQ sauce, then add chicken, purple onion or whatever other ingredients you want. Finish with cheese and parsley.

Bake for until cheese is melted and it looks delicious (this will take 10ish minutes).

Let cool 5 minutes before cutting and serving.
Follow On Pinterest
Follow @bewitchinkitchen On Pinterest for more delicious recipes!
Have you ever made a cauliflower crust pizza?
Looking for more great ideas? Click here to follow me on Pinterest!
Visit Randa | The Bewitchin' Kitchen's profile on Pinterest.