What's Lurking In Your Mattress? Dyson Animal DC61 Review + Giveaway #CleanSleep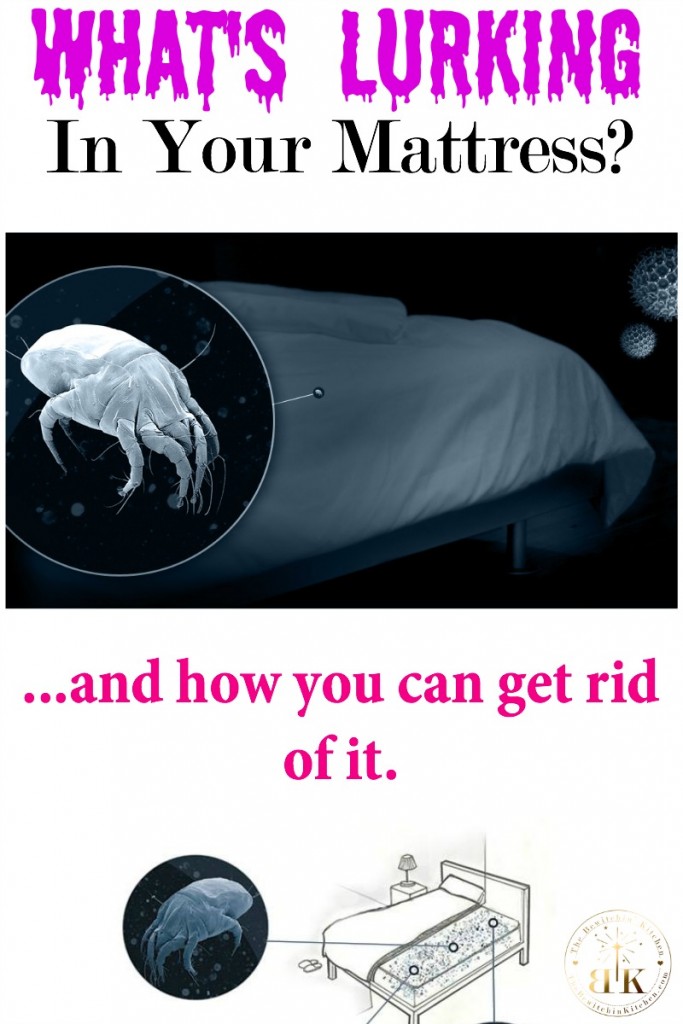 Did you know that your mattress is the ideal breeding grounds for allergens like dust mites? Here's a proven way to get rid of the little critters and breathe better.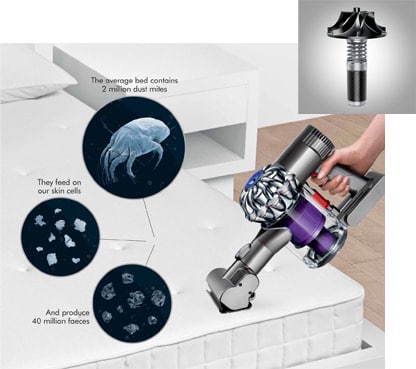 Nasty fact alert: Humans shed up to 28g of dead skin a month, which is roughly the weight of a pack of potato chips.
In just ten years time your mattress will double it's weight. In your sleep your body sheds it's skin and your sweat. You know who loves skin and sweat? Dust Mites. The average bed has over 2 million dust mites in it and you know what else? Dust mite poop. You are sleeping in poop. It's actually not the dust mites that are the problem but their feces that they produce. One dust mite, poops 20 times a day (fun fact?). You know what we do with that poop? We inhale it, and that causes allergic reactions.
I'm sorry. I'm sorry I have put these thoughts in your mind, I was grossed out too. So how do I keep my mattress clean?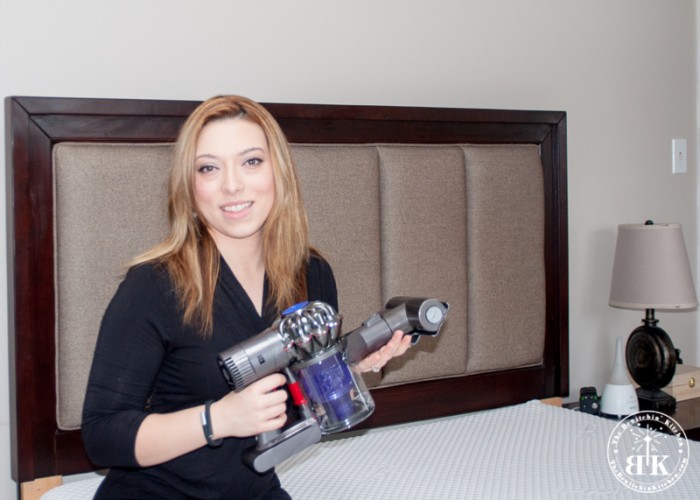 I vacuum my mattress regularly with the Dyson Animal DC61 and use a mattress protector. Dyson found that removing the dust mites' food (skin cells) and their feces is the best way to control the dust mite population festering in your mattress.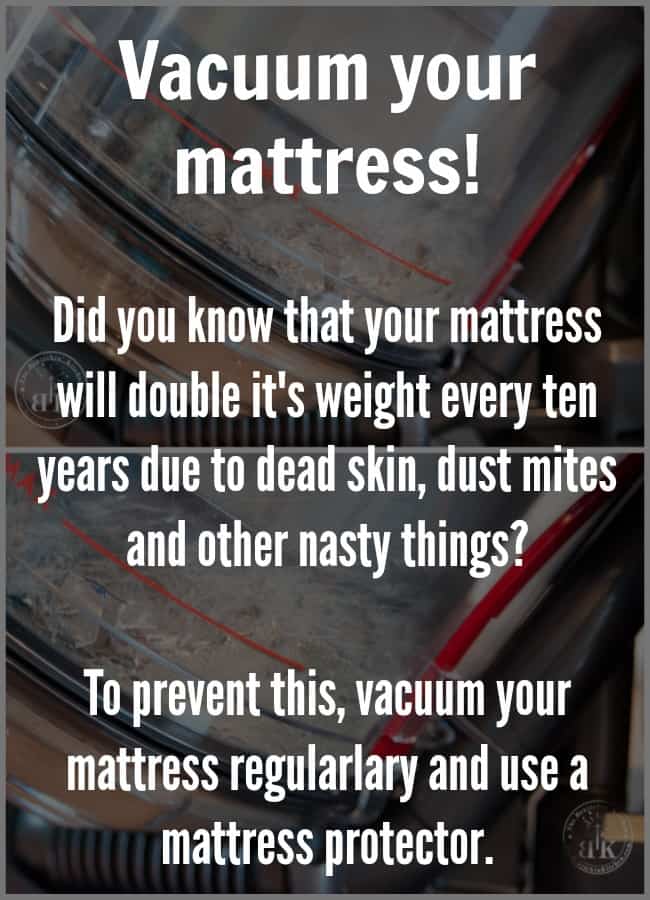 Dyson Animal DC61:
The Dyson Animal DC61 is the most powerful handheld on the market. It has 3x more power than any other handheld, thanks to it's V6 motor.
On a full charge, it can run for a full 20 minutes, and there is a power boost button on the back for those tough jobs that will go for 6 minutes.
As you can tell from the above photo, it's small and compact. It fits easily in my hand and it's really light so there is no effort involved on part part when I vacuum my mattress.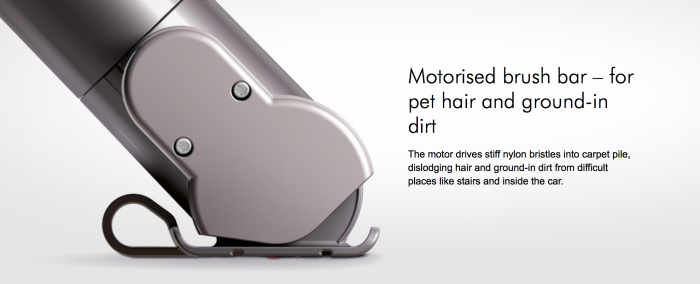 Other uses for the Dyson Animal DC61: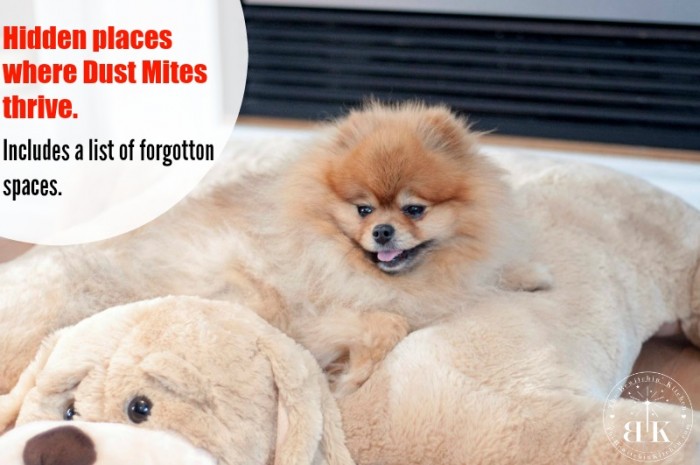 Dog Beds – pets can trigger allergies in humans, but did you know it's actually cat and dog saliva that causes allergens to cling to their hair and trigger nasal allergies?
Headboards
Sofa cushions
Stairs
Bookshelves
Children's car seats
Vehicle detailing
Strollers (especially if your cat is like mine and likes to sleep in it)
Pillows
Throw Pillows
Fabric storage bins
Blinds and window valances
Dusting shelves, closets, cabinets, etc.
Dyson Animal DC61 in action:
If you want to learn more about Dyson products check out the following reviews on The Bewitchin' Kitchen: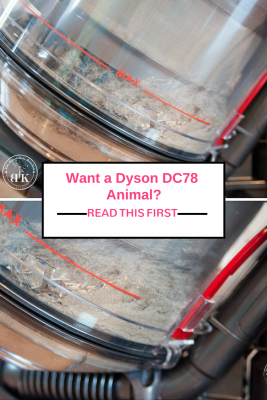 Dyson DC78 Cinetic Turbinehead Animal
Dyson Hot Review
Do you vacuum your mattress?