Saving Money and Time With The Flipp App #FlippFoodChallenge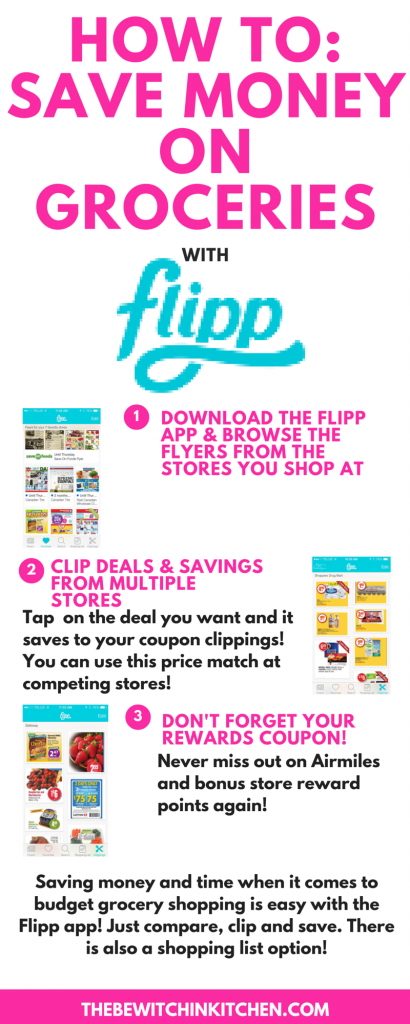 Every Wednesday and Thursday we get bombarded with flyers and truth be told: I have a love/hate relationship with it. I love browsing the deals, but I had the mess. Saving money on our grocery budget is not easy, especially with being located in Northern BC (I once paid $12 for a spaghetti squash) so I need all the help I can get.
I recently downloaded the Flipp app from the App Store, and I'm going to be telling the post office I no longer need delivery of flyers. The Flipp app is saving me money and time.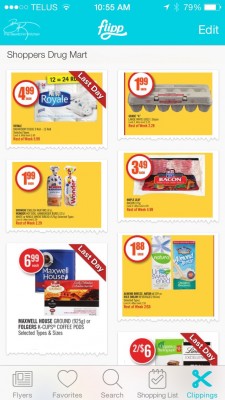 Saving money on groceries with Flipp is easy!
With the Flipp App, it's so easy to save money on groceries. Not only is it saving me money but it's saving me valuable time as I am no longer going back and forth between flyers to match prices. Another way it saves time? There is an in app shopping list and coupon clipper!
Another plus to the Flipp app? If your grocery store matches prices, you don't have to carry all the flyers with you and scramble at checkout for save 20 cents on a pound of strawberries! All you have to do is open up your Flipp App and go to where you saved the deal from the store and show the teller.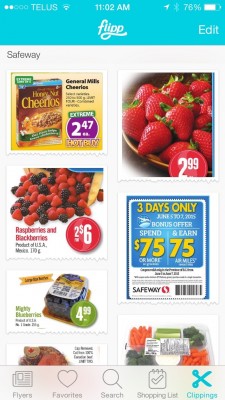 In addition to saving money using the Flipp app, you can also use it for rewards points. I love how I don't have to worry about bringing the Safeway flyer to the teller (which I always forget to do) to receive my bonus Airmiles.
The Flipp app takes the pain out of budget shopping. 
Because I used Flipp, I was able to save a lot of money on my last grocery shop. I usually spend $4.49 on eggs, I got them for $1.99. Strawberries are usually $5.99 and I got them for $2.99! A $10 veggie tray? I scooped it up for $6.99. A couple dollars here and there adds up to big savings in the end. Before, I was too lazy to carry flyers with me and price match but with Flipp I have everything organized in my phone and it's painless. This saves me so much time rather than going to 5 stores to get the deal I want.
It's not just grocery stores either, Flipp can save you money and make you budget savvy at Canadian Tire, Sport Chek, Home Depot, Walmart, Sears, London Drugs and many other stores.
Excited? You should be, be sure to download the Flipp app now by heading to the App Store or you can click here to download.