Blogging Income Report – October 2016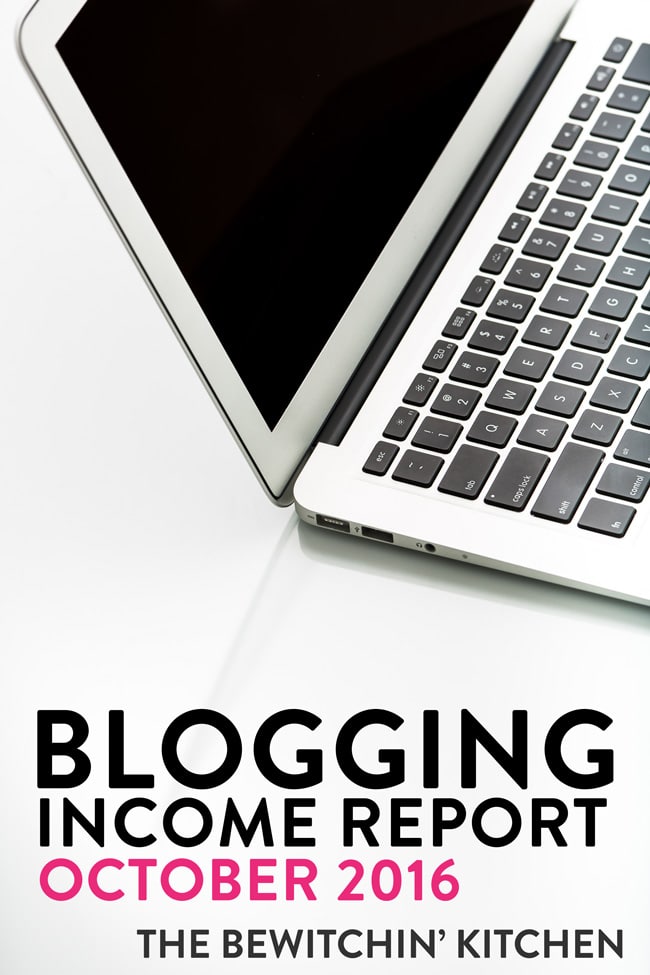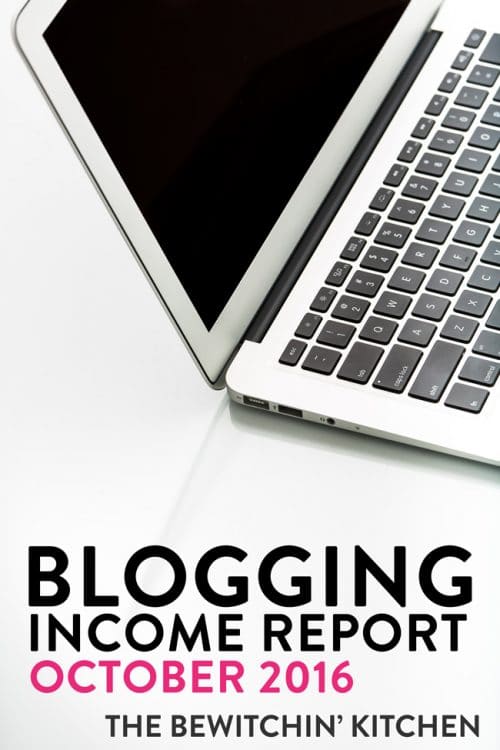 What a month it has been! October was slow, income wise, as I was away for a week of it on a media adventure in the Florida Keys. You guys, I went parasailing!
Curious on how to start a food blog (or a general blog)? <– Check out the guide! Don't forget to check out my blogging resources too!
New expenses: 
CoPromote – I bought a month of CoPromote to experiment with and so far so good. This seems to replace Facebook chore threads. I don't use them too often, but it's nice to have more control over what you're retweeting. The only downside is the reach you receive are based on the followers you have, so if someone with 100k followers RT's me it takes me a few RT's to replenish that. If that sounds confusing, it's not once you see it. Sign up for a free account here.
Purr Design – Well, it's not really new but she was missing off last month. I made my final payment on my new blog design and it was delivered on October 3! I love the new look, do you?
Dominate The Search Engines with Webmaster Tools – I loved the Skyrocket course I did, so when this was released I was all over it. I'm almost done and I have taken a lot from this course. I would highly recommend it! I even found a new contact through it who is going to help me fix a few things.
This post contains affiliate links.
BLOGGING INCOME REPORT
Everything is in Canadian dollars, all US currency was converted using the PayPal converter. 
Sponsored Posts: $1851.07
Sponsored Social Media: $71.74
Shareasale: $76.90
AdThrive: $924.56
BBTV: $14.27
Total Income: $2938.21
BLOG EXPENSES
Virtual Assistants: $360.07
Supplies (Office supplies, supplies for blog projects, and groceries for recipe development): $254.81
Purr Design: $1806.02
Food Blogger Pro: $38.11
Adobe Photoshop CC: $15.24
MailChimp: $59.27
WiredTree (Host): $72.27
CoPromote: $26.98
Creative Market: $24.45
VideoROI: $128.44
Dominate The Search Engines with Webmaster Tools: $59.42
Book Boss: $67.40
PayPal: $22.70
Travel: $348.76
Total Expenses: $3395.33 – don't worry,  I'm not really in the hole, I saved for my bigger expenses from now until December.
This expense report does not include house bills and utilities. 
Blog services that I've paid for and that I couldn't live without or have made a difference:
Tailwind, Buffer, Skyrocket Blog Pageviews with Google Analytics, Dominate The Search Engines with Webmaster Tools. 
I have also signed up for Craftsy. I have bought a course (this will show in next month's blog income report) and look forward to learning more about cooking and baking!
Curious on previous months? Check out the Blog Income Report page to snoop around.
What would you like to see on my blog income reports? Is this something I should continue sharing?
This post contains affiliate links of products I use and love.