Bravado! Designs Essential Nursing Tank | Baby Gift Guide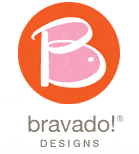 I did a post about bravado!'s bliss nursing bra a month ago, and with that experience I learned just how much I needed it when I had Carter. I also had a very similar experience with bravado's Essential Nursing Tank and I'm excited to share it with all of you.
I received The Essential Nursing Tank in black (for slimming purposes) but it also comes in chocolate, white and now seasonal colors (turquoise, twilight blue and flamingo pink)! I also decided that he black option would be practical when it comes to milk leaking and causing stains. Turns out I was dead on and smart for doing so because I haven't had any stains show yet.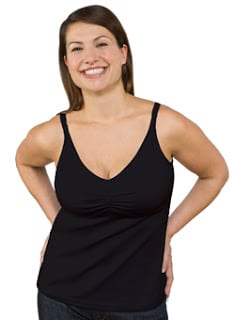 This nursing tank has a built in bra, and I have to say it is the most comfortable built in bra I have ever owned. I learned from Bravado's website that it's because it is not a shelf bra. The bra is actually built in, molded and keeps you properly supported and comfortable. The Essential Nursing Tank is also longer in length, which I love. It helps give you a flattering figure, which is a nice confidence booster after having a baby (I know first hand), and makes for a great maternity tank top as well. I wore this tank for a month and a half before I had Carter and it grew with my belly fine and went back to it's normal shape after wards. I was thrilled that it didn't get stretched out, mind you I had him over a month early so I didn't get massive in the end either.
The nursing clips on the shoulder (just like the bliss bra) makes breastfeeding and pumping easy and effortless. I wear this nursing tank top the most out of all of my nursing clothes (actually out of all of my clothes, period) because of how easy it makes this common task. Just twist and fold down, it literally takes two seconds and you don't have to have your belly or half your chest exposed doing so!
For more information on Bravado! Designs, visit bravadodesigns.com.