5 Ingredients or Less Chicken Recipes and How to Substitute Ingredients
During the time of this virus outbreak and in self-isolation, we're feeling cooped up and looking for ways for us to spend our time, healthy yet practical meal ideas, and ways to help our mental health.
If you're reading this when this pandemic is over, I still feel that this post will help you. We all get cooped up every now in then: when loved ones are ill, when it's cold out, or when we get 5 feet of snow overnight.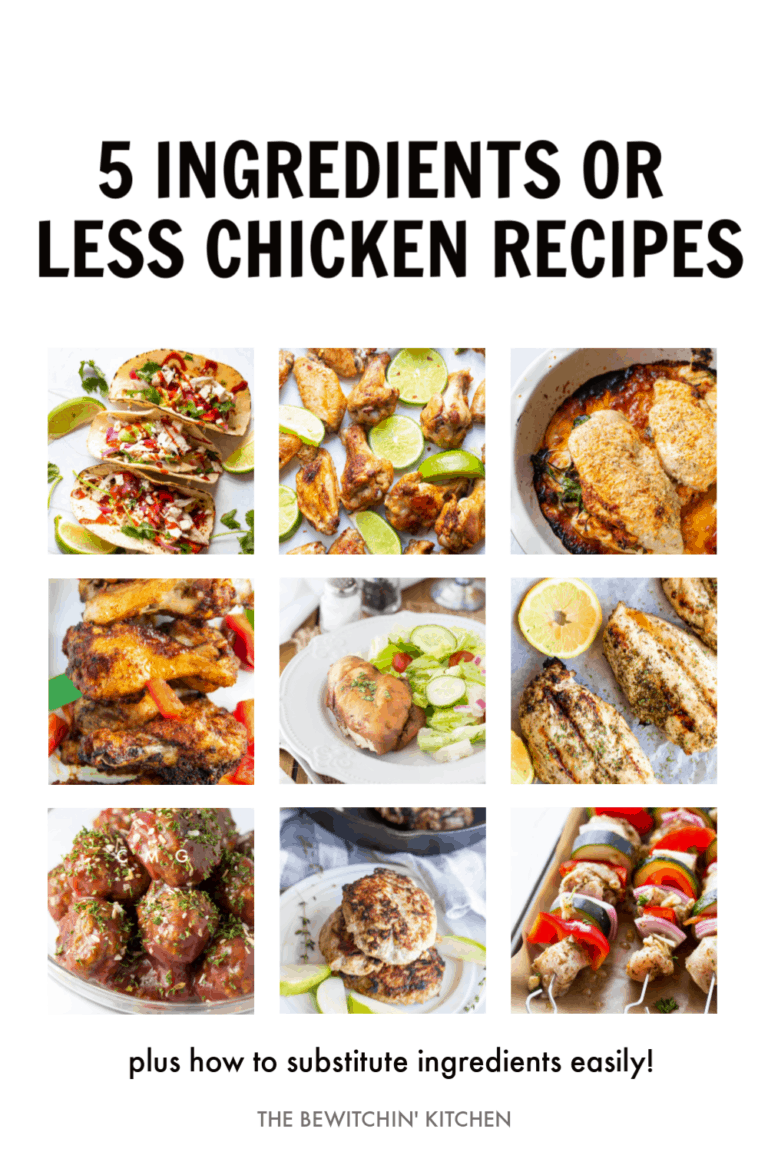 How to Pass The Time When Cooped Up
Disclosure: I am participating in the Chicken Farmers of Canada campaign managed by SJ Consulting. I received compensation in exchange for my participation in this campaign. The opinions on this blog are my own.
I'm here to provide you with some resources on what you can do to help pass the time with your family. I've partnered with my friends at Canadian Chicken Farmer's to give you solutions to the following:
Kid-Friendly Recipes to Make Together
Tips to Avoid Stress Eating
Ways to Pass The Time
Safety Tips
All of these and more can be found here on the Cooped Up Guide to Staying Healthy and Happy at Home.
Recipe Substitution tips:
It's very likely you may not have access to every ingredient I have listed in my recipes. Don't panic. This is time to have fun in the kitchen and make the recipe work for your family.
Maybe ask the kids what vegetables they want, let them have a say (and they'll be more likely to eat it).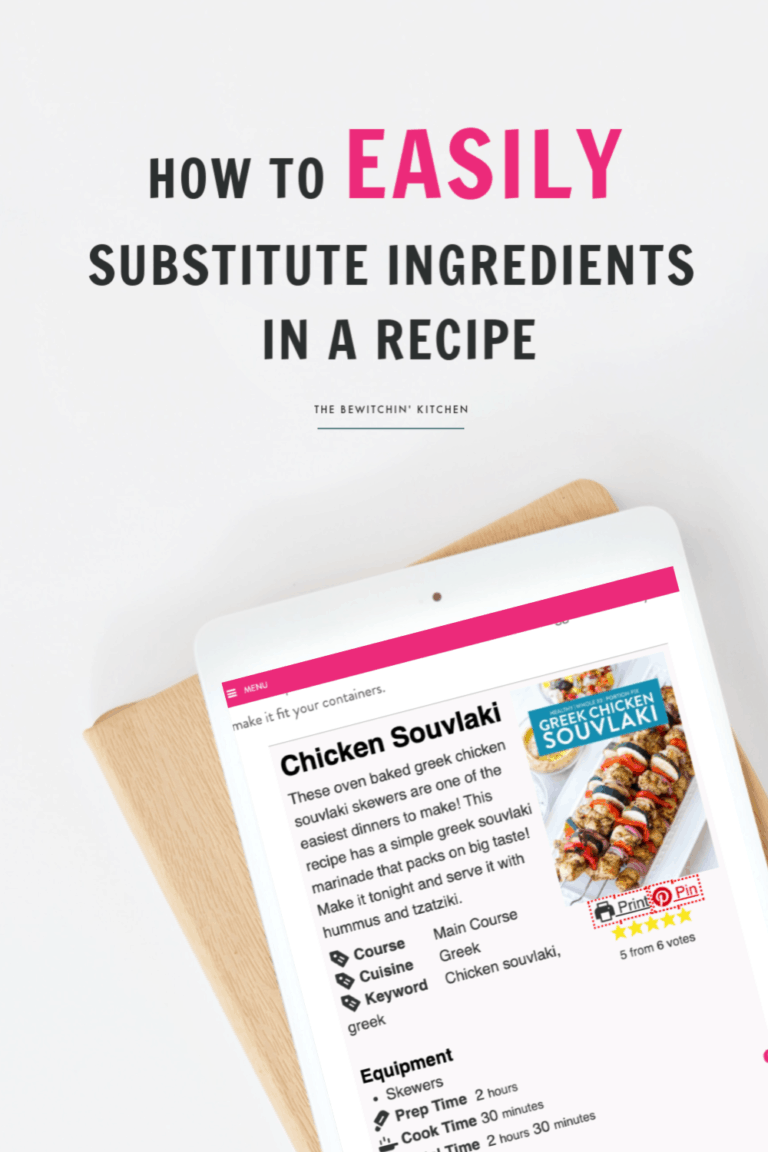 Here's how to substitute ingredients in a recipe:
Keep it simple.
Swap a protein for a protein (I find many pork recipes work just as well, if not better, with chicken).
Trade a veggie for a veggie. No tomatoes, try red peppers. Out of kale, swap with spinach or collard greens. Bagged broccoli slaw makes a great stir fry and carrots go good in just about anything.
Starches for starches and grains for grains. If your supermarket is short in supply of potatoes, sweet potatoes or yams are a great substitute. Maybe a squash? No rice? Try quinoa, couscous, or kamut.
Do you see where I'm going here? Simply swap the food you're out of with a like-minded alternative. Different beans can replace each other, even chickpeas will do the job! Lentils are also a fantastic protein to have on hand.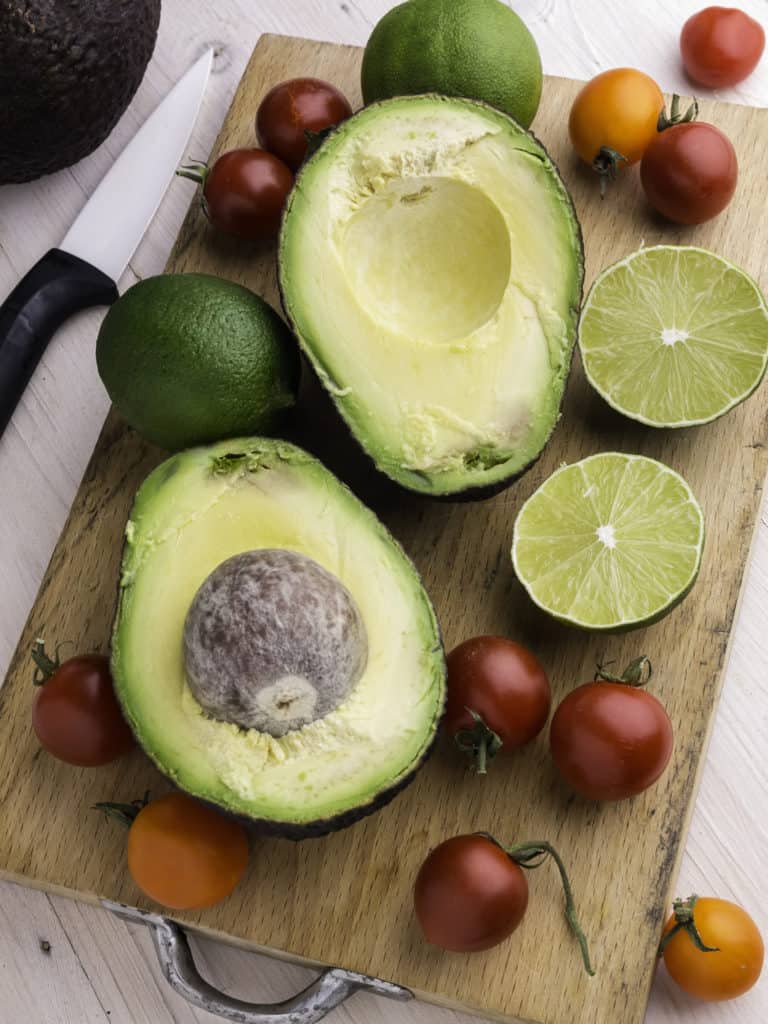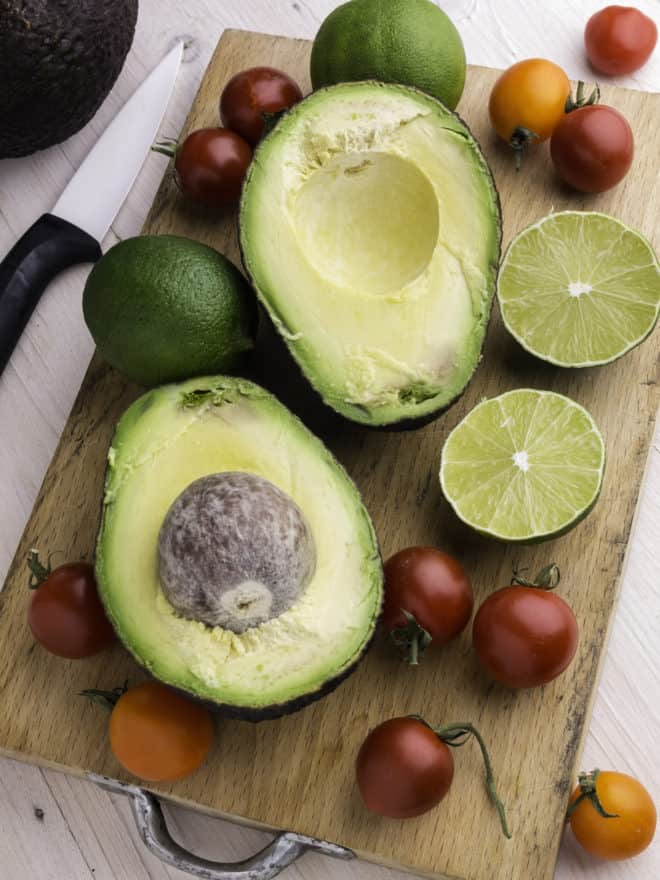 Let's make this a fun experience! We can get our creative kitchen hats on and play around with recipes, try new foods, and open our minds to new meal ideas.
5 Ingredient or Less Chicken Recipes
Right now with our grocery shelves a little bare, some of us are finding that we have to be creative with our cooking.
Related: Don't forget about these 6 freezer chicken dump dinners.
Below I am going to share with you my favorite easy chicken recipes that require 5 ingredients or less.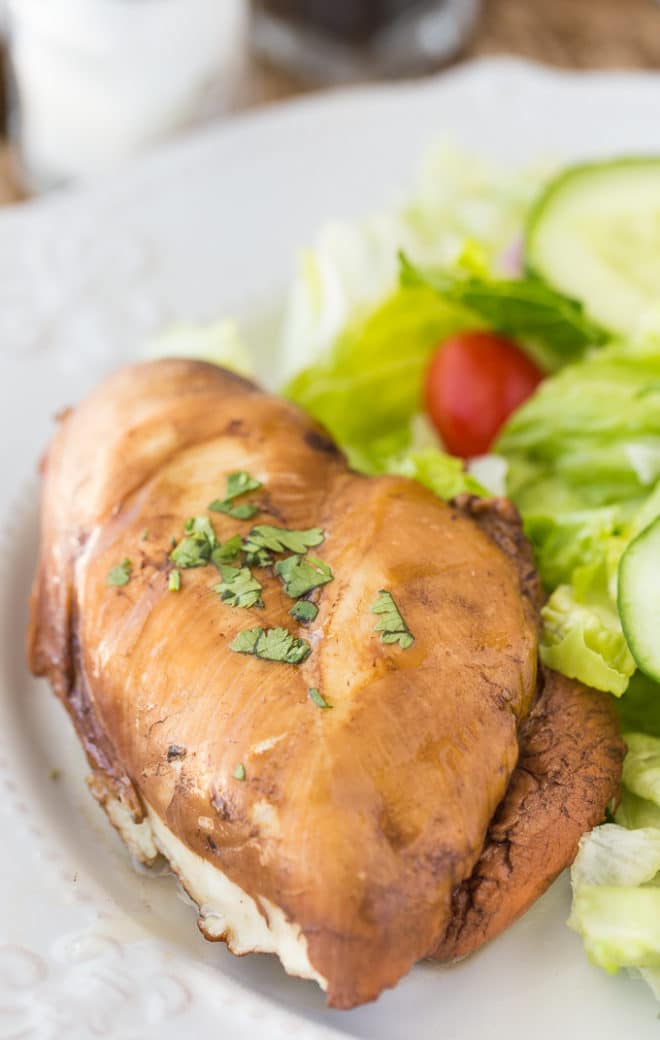 Tea and Honey Chicken Do you have soy sauce, a teabag, and some honey in your pantry? Then you're going to LOVE this recipe using pantry staples.
Cranberry Stuffing Meatball Bites Using boxed stuffed, ground chicken, and cranberry sauce with dijon mustard, this easy recipe is a favorite with our family.
Spicy Cranberry Chicken Wings Another recipe that uses up the cranberry sauce you have in your pantry.
Easy Greek Chicken. It doesn't get easier than this with this grilled chicken recipe.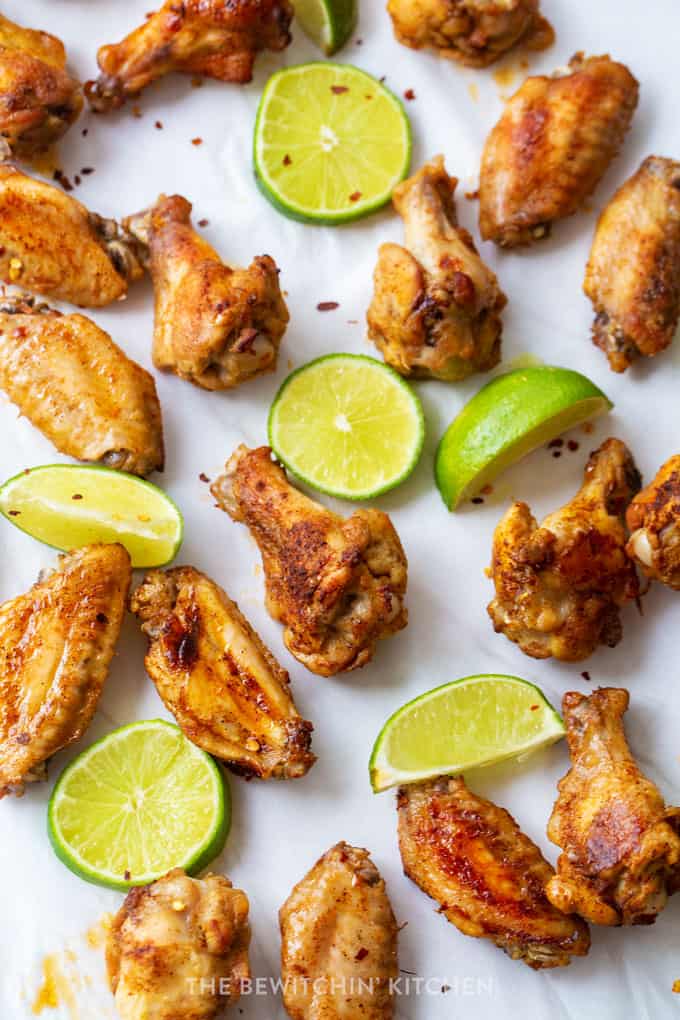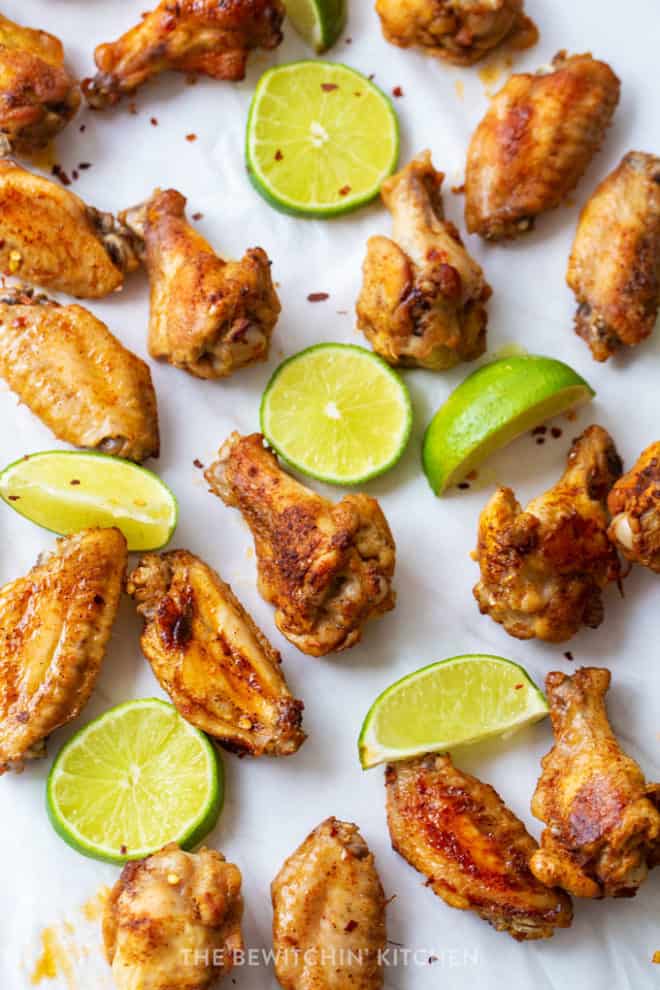 Chili Lime Chicken Wings. A healthy chicken wing recipe that is bright with a hint of zest.
Greek Chicken Souvlaki. If you include the veggies, it's more than 5 ingredients, but this is something you can easily change to make it work for your family.
Fajita Chicken Wings. One of my favorites! It's healthy, it's flavorful, and it's so easy.
Rotisserie Chicken Tacos All you need are tortillas, chicken, and whatever toppings you want (I included my favorites in the post over at Randa Nutrition). A true 5 ingredients or less chicken recipe that is totally customizable.
Romesco Stuffed Chicken Breast Granted, you'll need some romesco sauce, but you can also make it your own with an Italian flair with jarred marinara as well.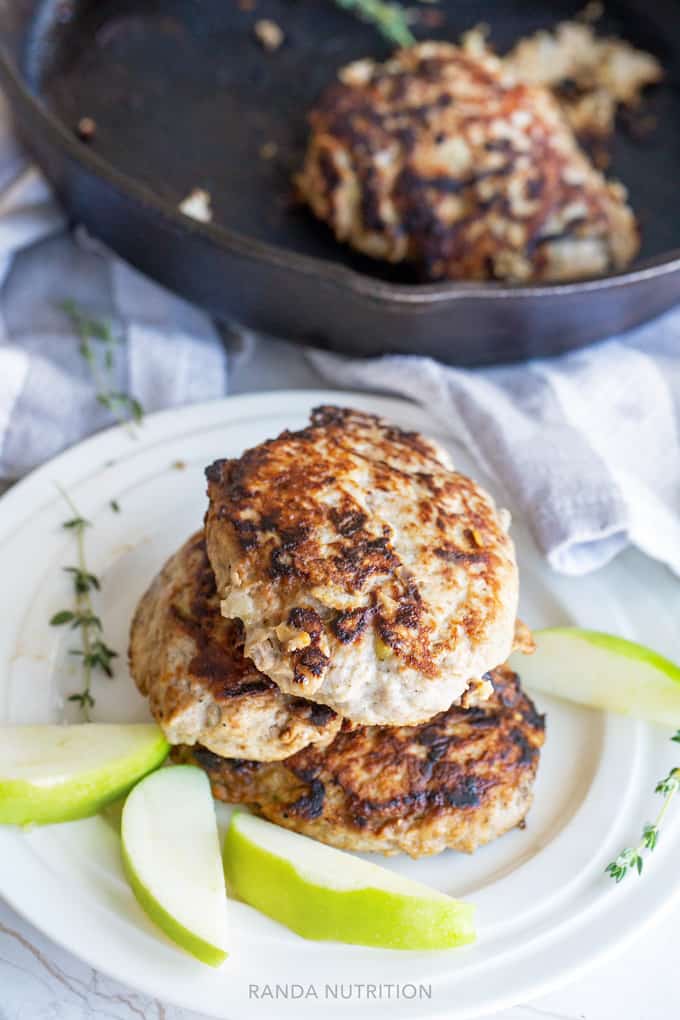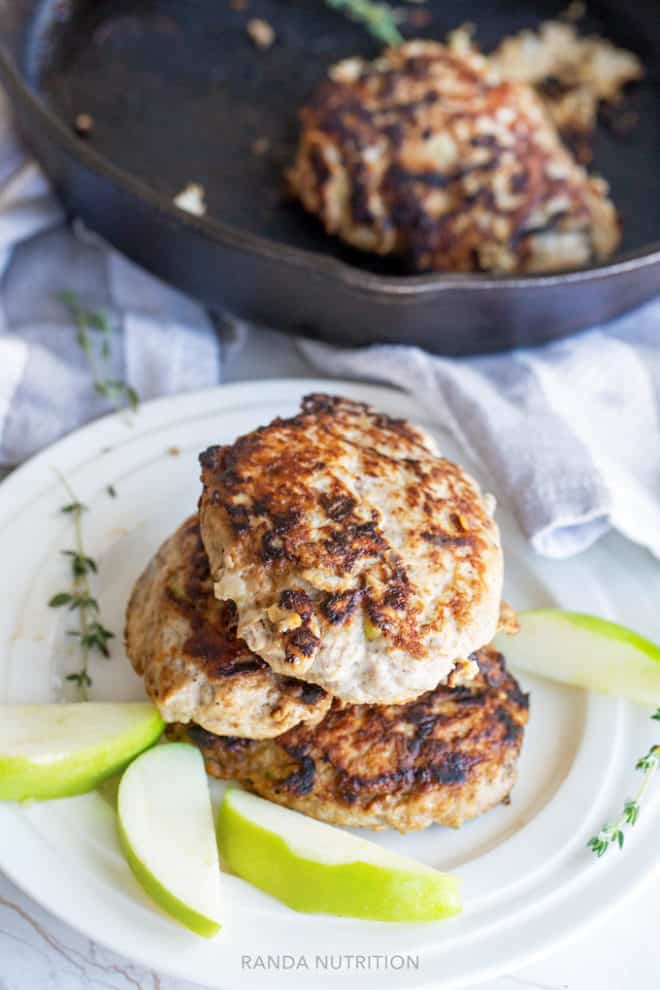 Chicken and Apple Breakfast Sausage. Again, a little more than 5 ingredients but they're basic spices I bet you have in your pantry.
Those are a few of my favorite simple, no stress chicken recipes. Please, let me know what yours are in the comments below.