Chocolate Protein Pudding Parfaits
I'm so excited to share these Chocolate Protein Pudding Parfaits with you. You can't go wrong with chocolate and strawberries, right?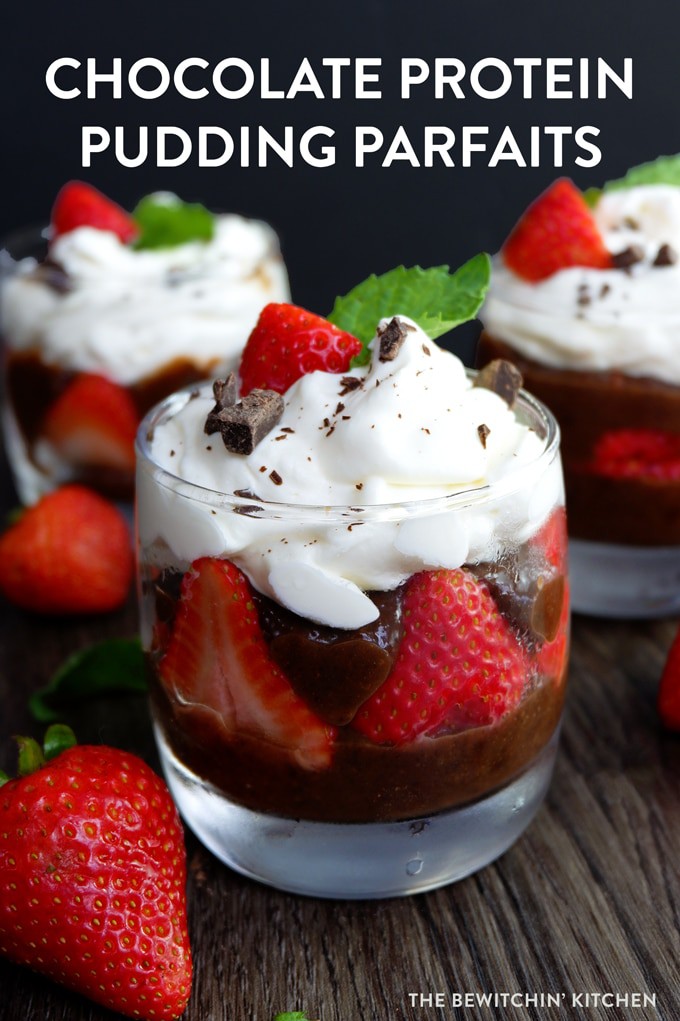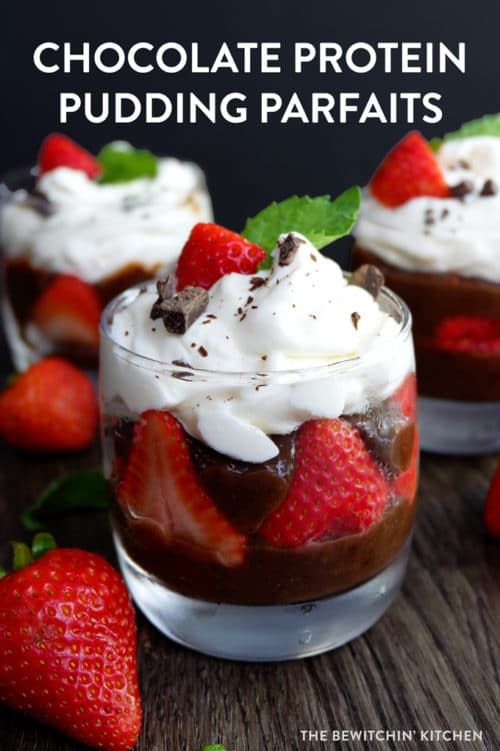 Chocolate Protein Pudding Parfaits
2017 has been a huge year of change for my body. A car accident that has slowed down my fitness to a screeching halt and a long soft tissue recovery process has me learning a lot about my body. In addition to that, I'm writing down my reactions to food to (once and for all) get answers when I see an allergist in February. It's a lot, and a little overwhelming but I'm changing my food habits. It comes to no surprise that I've gained some weight since the accident, so I'm working with my body and nutrition to get myself back on track. How am I doing it? Cleaning up my menu plan for 80% of the time and doing what I know works best for my body: protein and lots of it.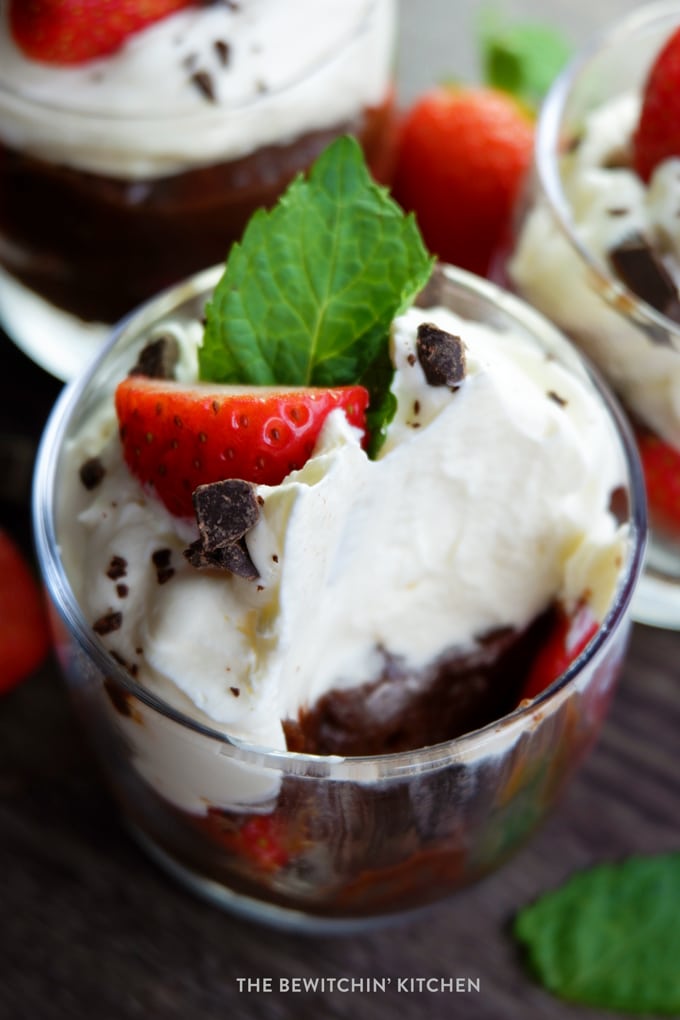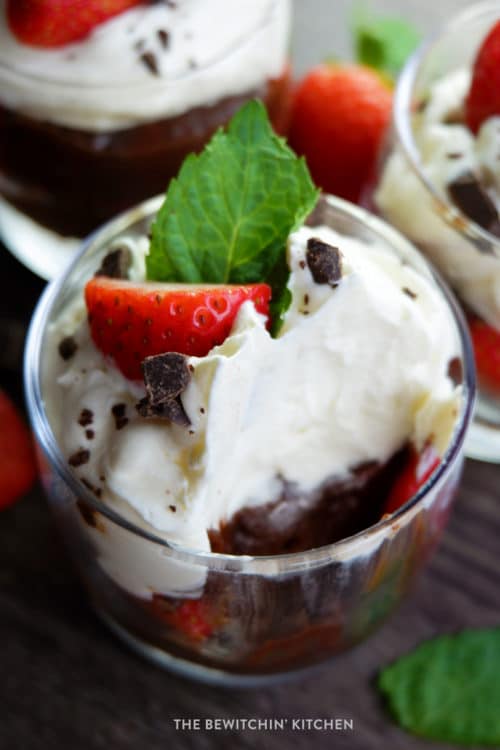 Why protein? 
One thing I will not compromise on when living a healthy lifestyle is missing out. Missing out on life, events, and the food I love. Sometimes, to make that food fit my particular goals, I just have to adjust it a little.
Protein fills me up and fuels my body in a way that's not just sustainable but delicious. That being said, as much as I love chicken, it gets old 2-3 times a day almost every day. So I supplement.
I have always supplemented protein into shakes, frozen desserts, and with protein bars for on the go convenience. It's a delicious way for me to enjoy a treat while knowing it's doing my body some good.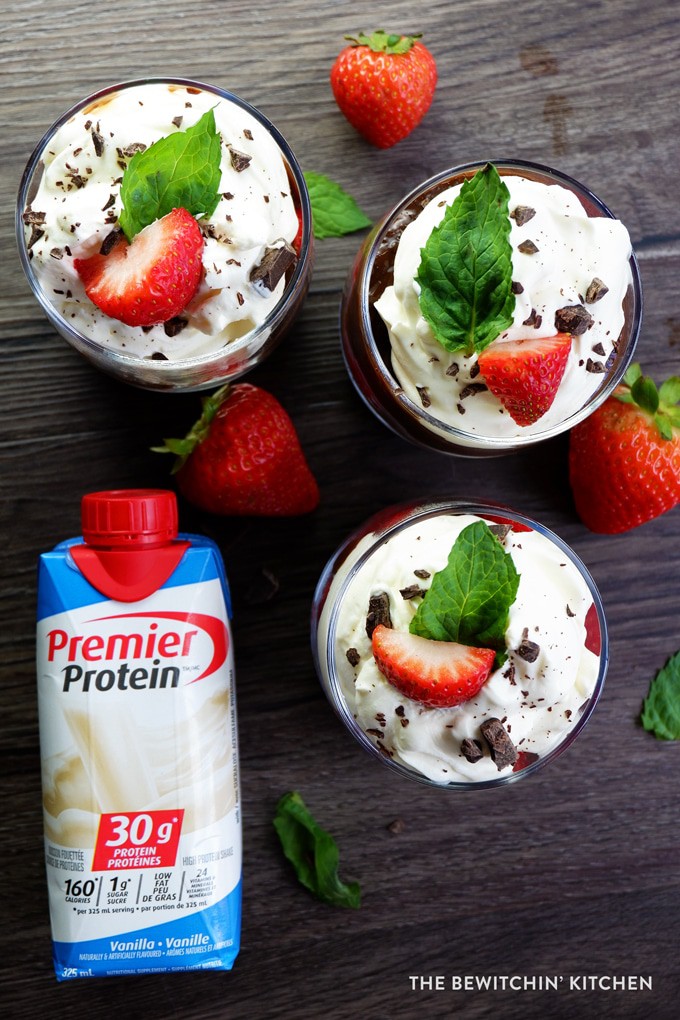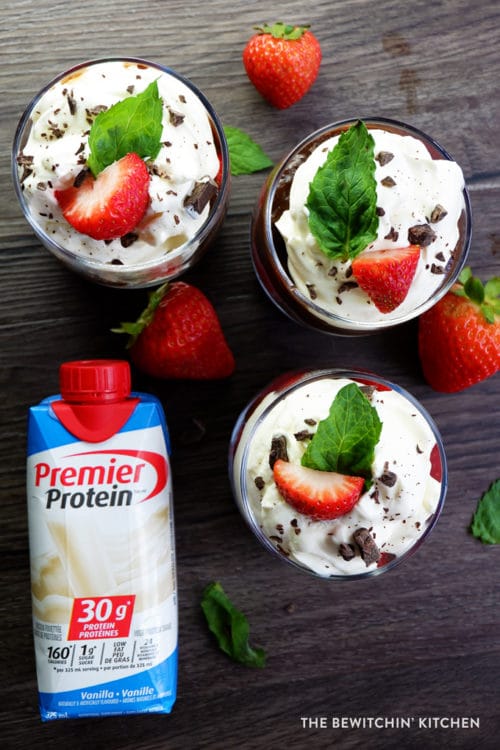 If you're on the go or don't care to mix your own, I recommend Premier Protein's Vanilla Shakes. Not only are they super convenient and easy for on the go, but they taste incredible. I have purchased their protein bars before, but never the shakes. Honestly,  I was always apprehensive when I saw them at Costco with the thought of them being pre-mixed (don't ask why, because I don't know). I had my first sip yesterday and it was super smooth and full of flavour, no nasty aftertaste. It's perfect for creating protein pancakes, protein coffee creamer, and chocolate protein pudding.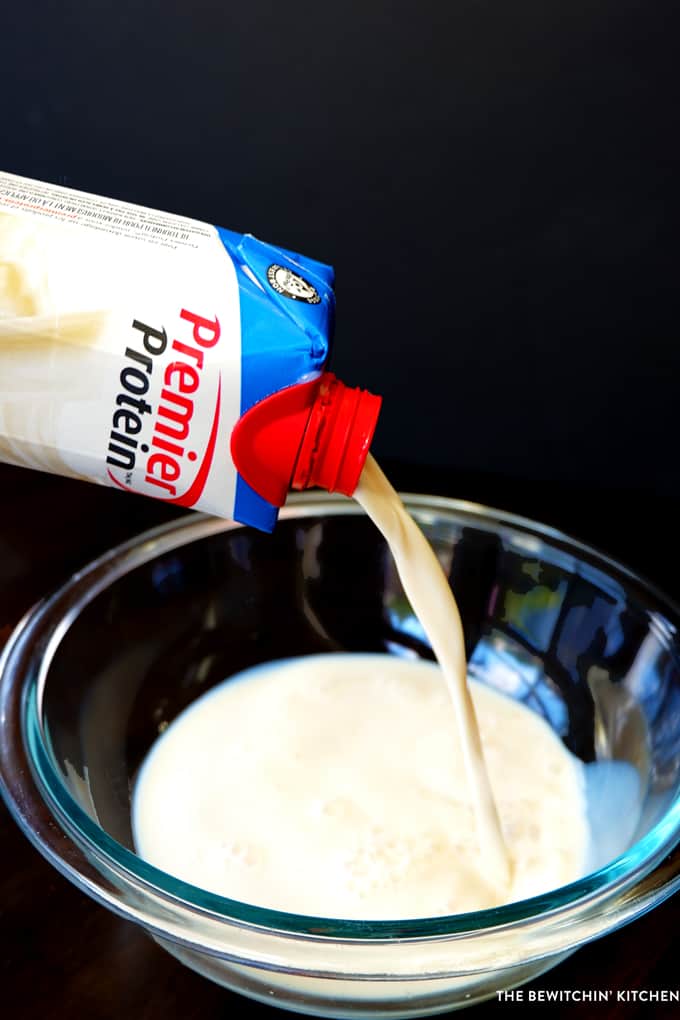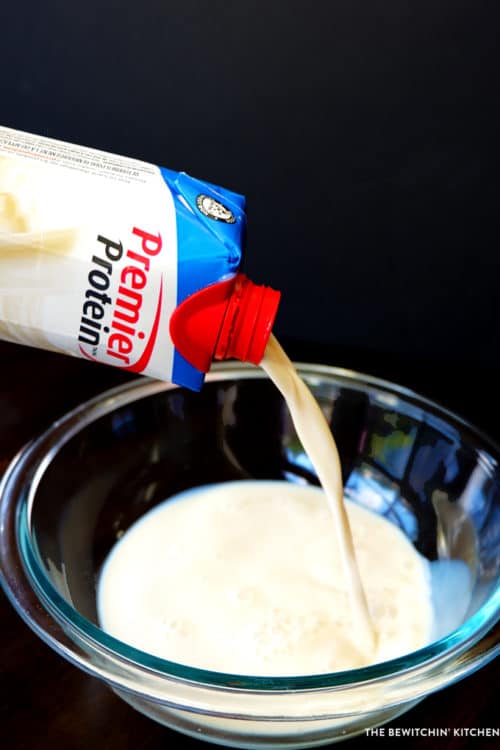 The fact that Premier Protein has 30g of protein, 160 calories, 3g of fat, and 4 grams of carbs (1g being sugar) has me excited. I'm doing what I can to reduce my sugar intake and up my protein so this will help me reach my nutritional goals without skimping on living life.
TBK's Pro Tip: Head to Costco to buy Premier Protein pre mixed shakes! Buy in bulk and save! Think of all the pudding you can make…
Chocolate Protein Pudding Dessert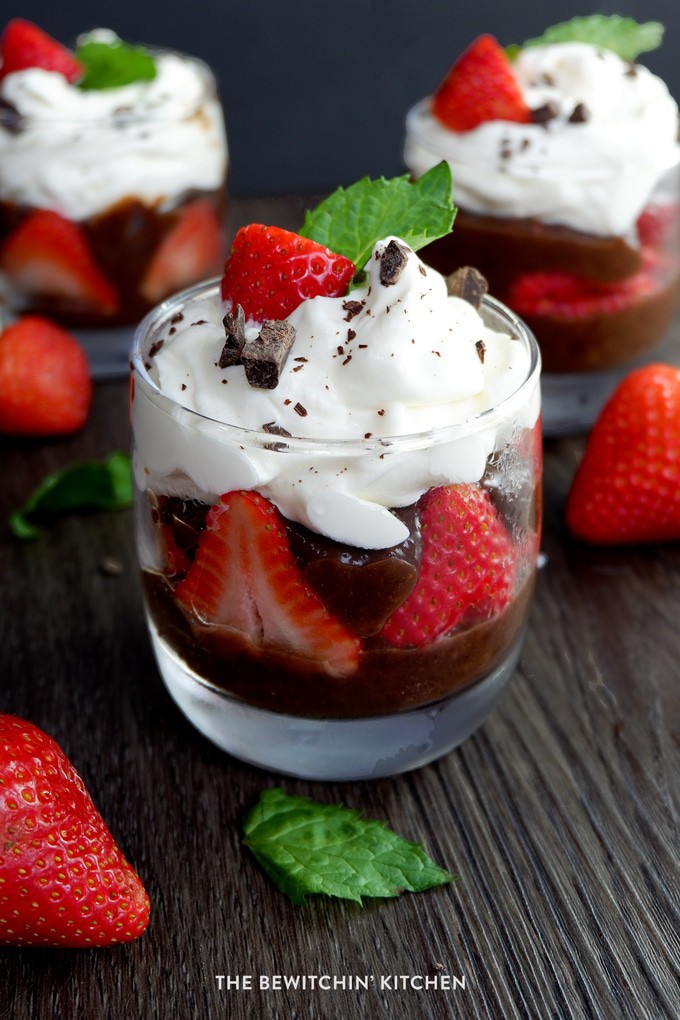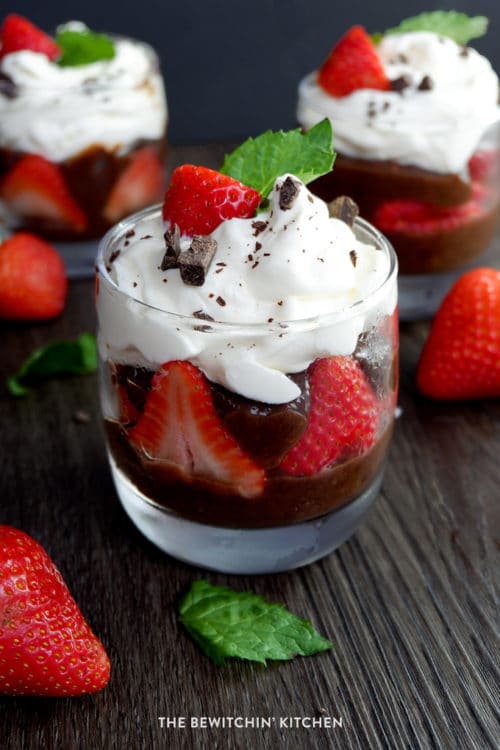 I've drooled over a lot of healthy dessert recipes over the years, but I never made them. You know why? Because they either took too much time or needed too much effort. These chocolate protein pudding cups take two minutes of whisking and 5 minutes of setting, that's it. A healthy chocolate recipe with minimal effort!
Chocolate Protein Pudding Parfaits
A delicious chocolate dessert high in protein and low in sugar. Yum!
Servings 4
Calories 119kcal
Ingredients
2 cups Premier Protein Vanilla Shake roughly 1 1/3 containers
8 strawberries sliced
Optional garnish: whipped cream additional strawberries, mint.
Instructions
1. Whisk Premier Protein and pudding mix for 2 minutes, let set for 5 minutes. 

Pour into glasses or pudding bowls, and layer with fruit. Top with whip cream (I quickly whipped up mine in the Vitamix), more fruit, and any garnish of your choosing.
Nutrition
Serving: 1pudding cup (no whip or strawberries) | Calories: 119kcal | Carbohydrates: 16.1g | Protein: 12.3g | Fat: 1.2g | Saturated Fat: 4g | Cholesterol: 9.4mg | Sodium: 116.5mg | Fiber: 2.2g | Sugar: 0.7g
Follow On Pinterest
Follow @bewitchinkitchen On Pinterest for more delicious recipes!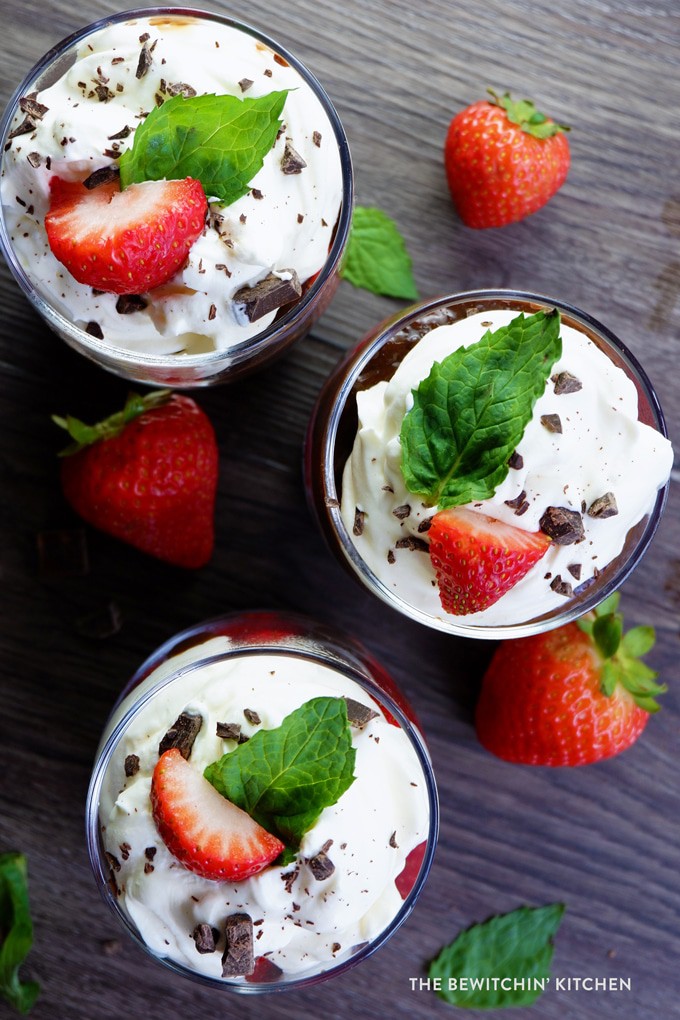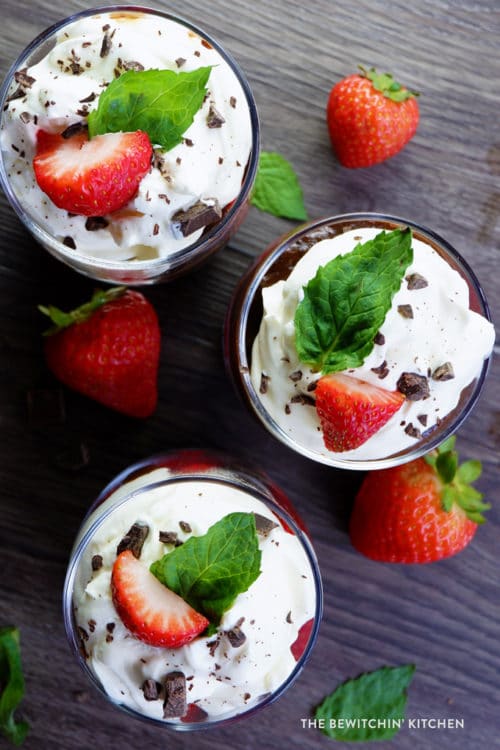 What will you use Premier Protein supplements for? Share a recipe idea or your goals in the comments.
This is a sponsored conversation written by me on behalf of Premier Protein. The opinions and text are all mine.