Coconut Coffee Popsicles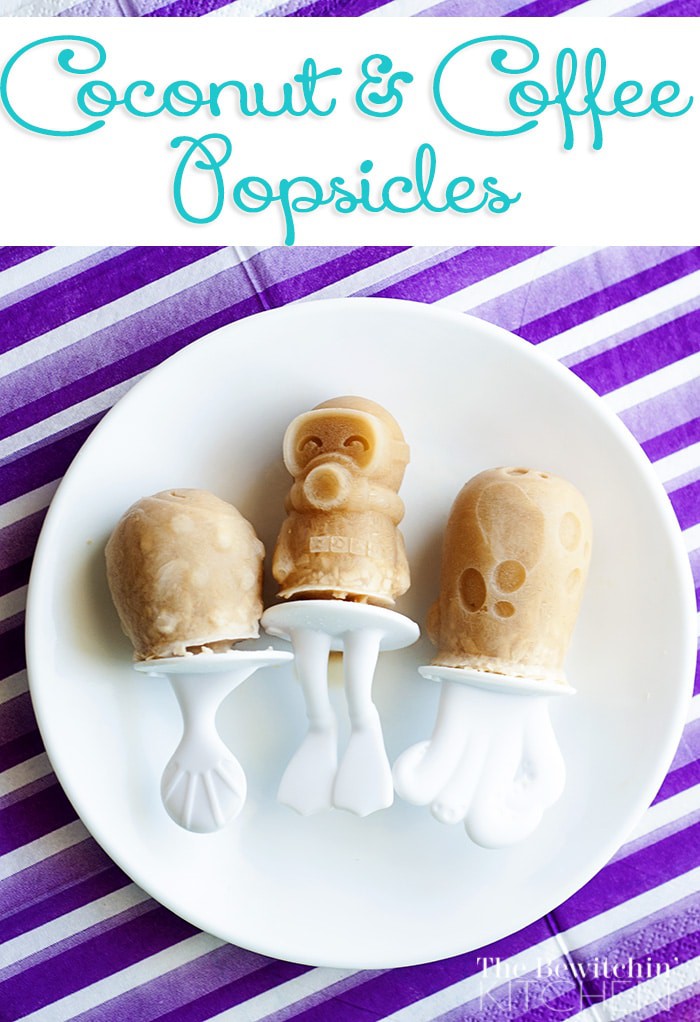 I am in the middle of a "heat advisory" up here on the North Coast of British Columbia, it is hot. It's too hot for my ritual of afternoon coffee and it's been throwing me off. So after some inspiration from SingleJo Coffee's Margaritaville line, I decided to make some Coconut Coffee Popsicles.
Coconut Coffee Popsicles
This isn't the first time I've talked about Single Jo Coffee, last month I shared my new-found love for SingleJo Coffee and my blogger mug. This month I'm showing you that there is always a possibility for a good "cup of Jo", even in +34 weather.

There is nothing better then relaxing on the patio, soaking in some sun and enjoying moments with friends and family. Relaxing with SingleJo's Margaritaville Coffees (whether it's in a cup or on a stick) are the perfect accompaniment to help set the summertime temperment. It's premium coffee, at a great price, and has 35% less packaging then a traditional K-Cup. You get less waste and more taste.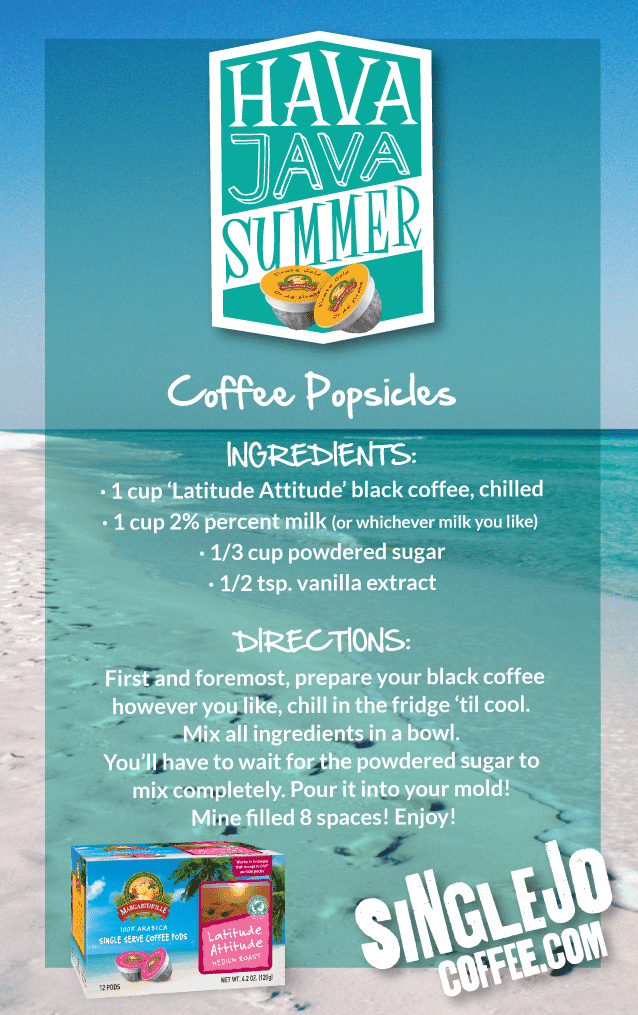 I was inspired by this recipe from SingleJo Coffee. I think Latitude Attitude is perfect for this treat because it's not too strong where it overpowers the sweetness of the coconut. I find all the flavors blend really nicely together.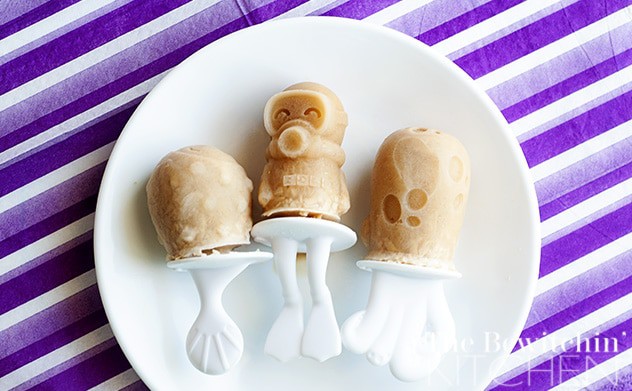 Coconut Coffee Popsicles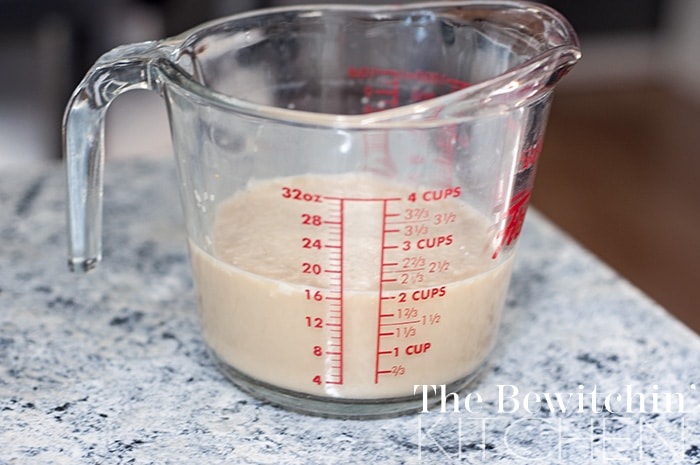 Ingredients
1 cup SingleJo Coffee Latitude Attitude
1 cup unsweetened coconut milk (not the canned variety)
2 packages Stevia
1/4 cup shredded coconut, sweetned
1/2 tsp vanilla or coconut extract
Method
Combine all the ingredients in a large measuring cup. Pour into Popsicle molds and freeze for 8 hours (or until completely frozen).
If you're feeling extra fun and want an adult treat, I think a splash or two of coffee liquor would go great in this. Although, I already think they have a light Kahlua taste to them already.
Note: my Popsicle molds are smaller, so I had a little left over. I saved it in the fridge so I could refill as we went.
I love my SingleJo Coffee, the aroma is amazing as it brews and with their competitive (and cheapest I have seen) prices – it's not competition.
The molds I used are available here: